Community website by MBC/Ernest Abrams. Call 808-739-9797 for advertising/sponsorship.
First Friday Hawaii Art Walk Newsletter - October 2011
Aloha
,

First Friday Honolulu Art Gallery Walk is tomorrow, October 7th, 2011 from 5:00 pm to 9:00 pm (with after hour activities until 2:00 am). Come on down to the Chinatown/Downtown and visit the galleries and merchants and enjoy their impressive array of exhibits and events. Spread the word. Feel free to forward this Email to your friends and associates. GREAT OFFERS, NEWS AND EVENTS FEATURED BELOW.
Don't forget to Like us on
Facebook
and Follow us on Twitter @
1stfridayhawaii
. And let your friends know about FirstFridayHawaii.com!
Sincerely,
In this Issue
FEATURES/HIGHLIGHTS

Association of Hawaii Artists (808) 398- 1863
The oldest art organization in Hawaii founded in 1926.

Restaurant Epic 808-587-7877
Hot new restaurant downtown. Where art, culture and cuisine meet in perfect harmony.


Laughtrack Theater Company 808-384-3362
Hawaii's Home-Grown Improv Comedy Theater


Charlene Hughes - Quilting & Fiber Arts
Charlene Hughes began quilting in the 1970's, when only one person on the entire island Maui taught the subject. A master quilter.

Roberta Oaks, Hawaii 808.428.1214
Made in Hawaii and available at more than 150 boutiques nationwide. 60's London meets modern Boho girl. Fun and flirty dresses in a mix match of colors and prints. Special 10% off First First Offer! Has coupon!!
New Listing – View new profiles on FirstFridayHawaii.com
FIRST FRIDAY HAWAII ART WALK CALENDAR/EVENTS
(back to the top)

October - Friday, 10/7/2011 - Exhibit / Entertainment - Hawaii State Art Museum - Live from the Lawn - World Beat - 6 - 9pm
At the last Live from the Lawn for 2011, come on a whirlwind tour with "World Beat." The Lawn stage features the innovative Taiko Center of the Pacific, swinging salsa by Espiritu Libre, congas from Baba Sango, and West African dancer-drummers Sewa Fare. Upstairs, the lanai transforms into a 1920s Paris speakeasy with jazz standards from the Hot Club of Hulaville, and then takes us to Polynesia with a performance by the championship dancers and musicians of Te Lumanaki o Tokelau.



October - Friday, 10/7/2011 - International Street Festival - BLOCK PARTY - 4pm - 2am
International Street Festival in support of all the diverse cultures of Chinatown.



October - Friday, 10/7/2011 - Pacific Gateway Center Lemongrass Cafe - Oktoberfest - 5 P.M. - 11 P.M.
Live German music, free appetizers, guest jewelry designer, drinks and unique gifts on sale.



October - Friday, 10/7/2011 - Entertainment/Art/Exhibit - SOHO Mixed Media Bar Featuring present Nomadic Alchemy - Aerial Circus - 5pm - 9pm
This month's First Friday 6-10pm we are bringing in Nomadic Alchemy - Aerial Circus



October - Friday, 10/7/2011 - Entertainment/Art/Exhibit - One Night Stand in The Chinatown Courtyard - 5:30pm - 9:30pm
The Mendonca Building's Courtyard will be open in September with the usual music and art in conjunction with our Loft tenants upstairs.



October - Friday, 10/7/2011 - Shopping - Shop Bop & Grind! First Friday! - 6-9pm
Music that'll make you bop while you shop, delicious grinds and local goods make this outdoor bazaar a snugly fit block party in Chaplain Lane. the808wonderland and Jet Boy/Jet Girl proudly team up with Mercury Bar and Hole In The Wall to present Shop Bop & Grind every First Friday!



October - Friday, 10/7/2011 - Exhibit - Cafe Che Pasta 2011 Art Show - Figures & Portraits at Cafe Che Pasta - 5:30pm - 8:00pm
This exhibit features talented artists in oil, acrylic, mixed media. Come by the Café and meet the artists on



October - Friday, 10/7/2011 - Social/Art - bambuTwo - 5pm - 2am
Happy hour 4-8 pm - 8-close 5.00 sex on the beach 5.00 beer bottles



October - Friday, 10/7/2011 - Entertainment - Dragon Upstairs - 10 - 2am
First Friday party!



October - Friday, 10/7/2011 - Special Event - Island Keepsakes - 5:00 pm - 10pm
Specialty gift shop featuring local made products. A Great way to SHOP HAWAII!



October - Friday, 10/7/2011 - Exhibit - Louis Pohl Gallery Featuring - Featuring Lauren Okano dancing on water - 5pm - 9pm
Lauren Okano's strong abstract paintings are well-received by the arts community, generating excitement and sales.



October - Friday, 10/7/2011 - Entertainment - First Friday Street Roda by Capoeira Cordão de Ouro - 8PM - 10PM
If you have never seen Capoeira live, this is a great chance to see it with your own eyes. Bring your good Axé (energy) to the roda!



October - Friday, 10/7/2011 - HASR Wine Co. Wine Tasting - 5:00 PM - 9:00 PM
We will have Kendall Jackson and JMD Beverages pouring wine from their portfolio this First Friday. Retail Wine Store specializing in California Wines that are Highly Allocated and Exclusive. Also proud owners of 15 one-of-a-kind Premiere Napa Valley Wines in the World.



October - Friday, 10/7/2011 - Indigo - Martini Madness - 4pm-6pm & First Friday Party - 4-6pm
Home Of The Original Downtown Chinatown $4 Martini's



October - Friday, 10/7/2011 - Art Exhibition - ThirtyNineHotel Presents: Go Bang Party - 9pm
A few readers might know that thirtyninehotel's First Friday party, Go Bang! takes its name from the Arthur Russell song of the same name.



October - Friday, 10/7/2011 - Art Exhibition - ThirtyNineHotel Art Featuring Tiger Daughter Returns by Kris Chau - 5-9pm
Kris Chau presents Tiger Daughter Returns, a site-specific mural installation exploring her memories growing up on Oahu. Chau usually works in a faux innocent drawing style that appropriates the visual language of illustration to explore her own perceptions and desires.



October - Friday, 10/7/2011 - Social - Indigo Lounge - 9pm - 2am
Chinatown's Late Night Hot Spot



October - Friday, 10/7/2011 - The Venue - 6pm - 2am
8-close 5.00 sex on the beach, 5.00 beer bottles, - guinness, red stripe, newcastle, heineken, heineken light, sam adams oktoberfest, hawaii nui lager, amber, brown ale, corona, amstel light and bison ipa



October - Friday, 10/7/2011 - Laughtrack Theater Company - Friday Frenzy - See Notes
First Friday Frenzy at Laughtrack Theater Co. is a great way for first-timers to check out some great entertainment.


FEATURED NEWS

Hallowbaloo - Music & Arts Festival - October 27, 2011 - October 29, 2011
Kaleidoscope of stimulation as diverse as the 20+ clubs, restaurants, galleries and boutiques that comprise its host neighborhood, the Honolulu Arts District. Entering its fourth year.

Hawaii State Foundation On Culture and The Arts OCTOBER 2011 Newsletter
There are features on the Art Bento @ HiSAM program, the "Live from the Lawn" event entitled "World Beat" on Friday, October 7; the "Second Saturday" event entitled "Sensational Senses!" with the Hawaii Stitchery & Fibre Arts Guild on Saturday, October 8th; and the "Art Lunch" lecture presented by Kloe Kang on Tuesday, October 25.

Live Music Every at bambuTwo - October Schedule
Pau hana in Downtown is about to get a little more interesting.

Brasserie Du Vin October 2011 Events
The month is filled with specials, music, and and more.

Bar 35 Unveils Beer Below Zero A Cooling System for Ice-Cold Beer
This First Friday, October 7, Bar 35 will be serving ice-cold bottles of selected beers from a system called Beer Below Zero ミ a revolutionary technology that super chills bottled beer, frosting them beyond icy-cold temperatures.
The Hawaii Watercolor Society 2011 Open Exhibition October 17, 2011 - November 11, 2011
This annual juried Open Exhibition showcases the best in watercolor painting with diverse techniques from traditional to experimental.

Hawaii State Foundation On Culture and The Arts - New Website
Mahalo to you for your patience with the inconvenience and to members of our staff for demonstrating diligence and commitment during the rebuilding.

First Thursdays Poetry Slam at Fresh Cafe October 6th 2011
The 9th official HawaiiSlam season rolls on with its monthly qualifiers at First Thursdays (October 6th, 2011). The top two poets will qualify for the HawaiiSlam Finals in April 2012 that will determine the team to represent Hawai`i at the 2012 National Poetry Slam in Charlotte, North Carolina.

Association Of Hawaii Artists Contemporary Art Show At Pauahi Tower - WINNERS
September 17 to October 15, 2011

ANDREW ROSE GALLERY to open at Bishop Square's Pauahi Tower
First Friday, November 4, 2011, at 6PM ANDREW ROSE GALLERY opens its street-front, ground-floor location in Bishop Square's Pauahi Tower at the center of Honolulu's Downtown Arts District along Hawai'i's prime Bishop Street business corridor.

Hawaii Craftsmen Annual Exhibit 44th Annual Statewide Juried Exhibition - October 7, 2011 - November 2, 2011
Find out what is going on at Hawaii Craftsmen

Ka Leo Arts Festival At UH Manoa Campus - Thursday, October 20 4 p.m. to 8 p.m.
The free Arts Festival will be held from 4 p.m. to 8 p.m. and feature student and community artists, groups, and performers among 30 tents and two stages that will stretch beneath the monkey pod trees of McCarthy Mall from the Art Building to Kennedy Theatre.

University Of Hawaii Art Gallery - East-West Ceramics Collaboration V
Fourteen visiting artists from Pacific Rim countries have just arrived for the East-West Ceramics Collaboration V workshop at the Department of Art and Art History, University of Hawaii at Manoa.

Windward Artists Guild presents a Mixed Media Collage Workshop
Saturday October 22, 2011 9:30 am-- 3:30pm - by Warren Stenberg at Ho'omaluhia Botanical Garden
Laura Isola - Featured At Two Exhibitions Downtown
There are currently 2 exhibitions downtown featuring Namanaloa Hawaii (Laura Isola) art photography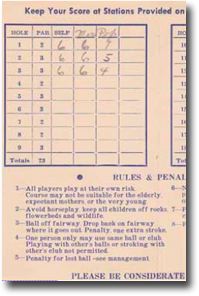 Par for the Course, MFA thesis exhibit-Robert Reed 10/9/2011-10/14/2011@ UH Manoa Art Building - Commons Gallery
Reed's fabricated golf course transforms the gallery into an elaborate artificial environment. Players are challenged to explore traditional family values by attempting "par" or "normalcy" through a false sense of reality.
HWS Sponsoring Workshop with Ken Hosmer, Watercolor Artist
Ken Hosmer, a laid-back "cowboy" artist will be showing us the reins. His simplified method of painting will definitely inspire you to paint more, paint with confidence, and allow you to step back and smile at your results.

Roberta Oaks Fall 2011 Release!
Holiday collection, black Friday and more.

Patrick Ching - September 2011 Newsletter
Tahiti art tour, learn how to paint DVD, new release - Ko'olau Classic, art trivia, recent originals sold, photos of the month.

2 New Art Exhibitions At The Hawaii State Art Museum - accession + GIFTED
The Hawai'i State Foundation on Culture and the Arts unveils two new art exhibitions on Friday September 9th -- accession: Recent Acquisitions from the Art in Public Places Collection and GIFTED: Donated Works of Art from the Art in Public Places Collection.

Al Hogue Releases New Image - Misty Reflection
9/1/2011 NEW RELEASE!.
Inspiration: This painting reflects memories of rejuvenating trips to our Minnesota lake cabin. My family and I spent time fishing, swimming, hiking, and taking in all the beauty nature had to offer. New lower Giclee on Canvas prices (starting at $95)
HELP THE FIRST FRIDAY HAWAII COMMUNITY
(back to the top)
Support FirstFridayHawaii.com – Our website has been free for the community for over 5 Years and is a great resource! Help support our good cause
Make a Donation to FirstFridayHawaii.com
Help MBC/Ernest Abrams Support the First Friday Community

Please join with your friends and neighbors in helping MBC/Ernest Abrams support the First Friday community. Contribution can be as small as $10 using safe and secure PayPal or mailed in.
Click here to make a donation.
Donating Off-line: If you would prefer to contribute by mail, send a check to: MacBusiness Consulting/Ernest Abrams, 1750 Kalakaua Avenue, Suite 103 #3234, Honolulu, Hawaii 96826.
Thanks in advance for your support.
Help the First Friday Community!

HELP THE First Friday COMMUNITY!
Refer someone who purchases the MBC Web site solution and we will
donate $250 per referral on your behalf to a FirstFridayHawaii.com charity, nonprofit or association of your choice (click on link for approved recipient list, testimonial and more info)
. Yes, you can refer yourself. Help the community and see how good deeds just seem to take care of themselves.
<!TABLE PASTE START> <!#994MultiTableStart>

Big City Diner Discounts and Coupons 20% Off
Great Weekly Specials At Big City Diner! Served Monday to Friday During Lunch & Dinner. More...

---


Hawaii Wedding Photographer Discount Services Honolulu (10% Off!) - For as low as $675


Know someone getting married? Need a photographer for a event?

Get up to $500 off your Hawaii wedding and photography services from celebrity photographer Slater C Robinson / Aloha Wedding Photography LLC. 17 years experience! More...

---


Goodwill Hawaii Store Coupons Discounts Promotions
Get Goodwill Store special coupons and promotions for the Kaimuki community. More...

---


Midas Oil Change Plus, Tire Rotation, Safety Check Combo Certificate $57.99!
Save $$$ - Buy Online - Includes up to 5 quarts of 5W30 Oil and a new Oil Filter, a free tire rotation, visual brake inspection and a Hawaii state safety check inspection good for up to 1 year. $57.99! (normally $89.69). Includes shop fees. More...

---


40% Off Waikiki Gateway Hotel Discounts Coupons
Get the best hotel prices in Waikiki. Premium Standard Room, parking and internet access for as low as $60.00/night! Know someone coming to Hawaii? Get them a great deal on a Waikiki hotel. More...

---


Al Hogue Limited Edition Prints (Low Inventory)
Purchase First Generation of Al Hogue Limited Editions (Since 1993) directly from Al Hogue!

Low inventory = higher value. LIMITED TIME SPECIAL: Each purchase come with a FREE Lithograph ($275 Value). More...

---


E.A. Buck Company Free Tax Planning Seminar and Tax Strategies Guide
Learn tax reduction strategies!. Will the new tax laws help or hurt you? Learn how you are affected... Hawaii tax planner since 1980 More...

---


Car And Home Insurance Discounts Rates Hawaii From State Farm Insurance
State Farm offers more discounts to more drivers than any other insurance company. Get a free quote today and see how you can save on auto, home, life and more. More...

---
<!#994MultiTableEnd> <!TABLE PASTE END>
ref no:10124
Featured Product/Service
<!PDF LINK>
VISIT HOME PAGE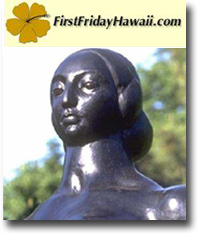 <!TOC START>
NEWSLETTER
SECTIONS
<!TOC END>
<!998Template_start>
<!998Template_end>
---
Please send questions about this website to