Community website by MBC/Ernest Abrams. Call 808-739-9797 for advertising/sponsorship.
First Friday Hawaii Art Walk Newsletter - February 2011
First Friday Honolulu Art Gallery Walk is tomorrow, February 4th, 2011 from 5:00 pm to 9:00 pm
(with after hour activities until 2:00 am). Come on down to the Chinatown/Downtown and visit the galleries and merchants who will open their doors and present an impressive array of exhibits and events. Spread the word. Feel free to forward this Email to your friends and associates.
GREAT OFFERS, NEWS AND EVENTS FEATURED BELOW.
Let your friends know about FirstFridayHawaii.com!
Aloha,
In this Issue
FEATURES/HIGHLIGHT
FIRST FRIDAY HAWAII ART WALK CALENDAR/EVENTS
(back to the top)
FEATURED EVENTS

February - Friday, 2/4/2011 - Exhibit / Entertainment - Hawaii State Art Museum - Live from the Lawn - Voices - 6 - 9pm
A celebration of expression through song. Featured performers on the lawn include aspiring artists from the Kaimuki High School Performing Arts Center and Nanakuli Performing Arts Center as well as Willow Chang & Meissoun, Starr Kalahiki, Kit Ebersbach & friends, Bridget Gray, and Jason Tom. James McCarthy and Miss Willow will perform on the lanai.


February - Friday, 2/4/2011 - Special Event - 25 Years of Hula - A special anniversary performance Hawaii Theatre - 7:30 pm
Na Lei Hulu I Ka Wekiu - Serving Hula for 25 Years - Na Lei Hulu celebrates its 25th anniversary with a thrilling collection of old favorites and new works, including Ke Kumulipo, based on the epic Hawaiian chant of creation.



February - Friday, 2/4/2011 - Entertainment/Art/Exhibit - One Night Stand in The Chinatown Courtyard - 5:30pm - 9:30pm
The Mendonca Building's magical Courtyard is open again for First Friday in February to give you an opportunity to see some beautiful pieces of art, hear great Hawaiian music and get a head start on Valentine purchases.



February - Friday, 2/4/2011 - Exhibit - Contemporary Museum Gallery downtown - First Hawaiian Bank - 7 p.m. - 9 p.m
Lynne Gilroy, Janetta Napp and a Woven Vessels group exhibition



February - Friday, 2/4/2011 - Exhibit - Cafe Che Pasta 2011 Art Show - 5:30pm - 8:00pm
This exhibit features talented artists in oil, acrylic, mixed media. Come by the Café and meet the artists on



February - Friday, 2/4/2011 - Entertainment/Art/Exhibit - Aloha Tower Marketplace First Friday - 5pm-2am
Free Shuttle Pass, 20% off coupon, art, entertainment, shops, restaurants, clothing, jewelry and more.



February - Friday, 2/4/2011 - Special Event - Super Citizen - Happy Valentines Day Trunk Show - 5pm-9pm
Jana Lam will be debuting her new purse and pillow collection just in time for Valentines Day. Andrew Bryant Simms Photography will also be in store taking photo booth type pictures for $10.



February - Friday, 2/4/2011 - Hukilau Honolulu First Friday - FEATURING MANA'O COMPANY - Listen to sample! - 6pm - 9pm
Free concert, drink specials and try our new mojito menu and sushi specials. 1st friday will have live music from the mana'o company from 6-830pm. We also have happy hour all night every friday, which includes $3 flavored martinis and house wine, and bud light, $4 draft beers, and discounted pupus.



February - Friday, 2/4/2011 - Shopping - Shop Bop & Grind! First Friday! - 6-9pm
Music that'll make you bop while you shop, delicious grinds and local goods make this outdoor bazaar a snugly fit block party in Chaplain Lane. the808wonderland and Jet Boy/Jet Girl proudly team up with Mercury Bar and Hole In The Wall to present Shop Bop & Grind every First Friday!



February - Friday, 2/4/2011 - Special Event - Island Oasis Bellydance Boutique and Studio @ Aloha Tower Marketplace - 7pm - 10pm
Featuring...Phoenix Dance Project Willow Chang with special guest Meissoun



February - Friday, 2/4/2011 - Exhibit - Louis Pohl Gallery - "Women and Watercolor" - 5pm - 9pm
Hawaii Watercolor Society artists Linda Bachrach, Patrice Federspiel, Deborah Pacheco, and Arlene G. Woo offer



February - Friday, 2/4/2011 - Exhibit - Chinatown Boardroom - 5pm - 9pm
Surf Boutique / Art Gallery featuring custom one-of-a-kind surfboards and Lowbrow art by local and international artists.



February - Friday, 2/4/2011 - Boutique - Roberta Oaks - 5pm - 9pm

February - Friday, 2/4/2011 - Pacific Gateway Center Lemongrass Cafe - Wine Tasting, Pupus, & Unique Gifts - 5pm-9pm
Special events include unique products on sale by local vendors as well as free wine tasting and pupus (while supplies last), to celebrate the Chinese New Year.



February - Friday, 2/4/2011 - Indigo - Martini Madness - 4pm-6pm & First Friday Party - 4-6pm
Home Of The Original Downtown Chinatown $4 Martini's



February - Friday, 2/4/2011 - Social/Art - bambuTwo - 5pm - 2am
Happy hour 4-8 pm - 8-close 5.00 sex on the beach 5.00 beer bottles



February - Friday, 2/4/2011 - The Venue - 6pm - 2am
8-close 5.00 sex on the beach, 5.00 beer bottles, - guinness, red stripe, newcastle, heineken, heineken light, sam adams oktoberfest, hawaii nui lager, amber, brown ale, corona, amstel light and bison ipa



February - Friday, 2/4/2011 - Daniel Morris Gallery - New Exhibit - Beach Scenes - 6:00 PM
aniel Morris was born in 1979 in Pittsburgh, PA and started drawing shortly thereafter. He attended Rogers Middle School for the Creative and Performing arts, The Pittsburgh High School for the Creative and Performing Arts (CAPA), and then in Columbus Ohio he attended The Columbus College of Art and Design (CCAD) where he majored in Media Studies.



February - Friday, 2/4/2011 - Entertainment/Art/Exhibit - First Friday @ Ong King - 5pm-2AM
Music:, Quadraphonix, Paul Izak, Matty McIntire, Tim Rose Spoken Word:, Tui, Jeff Gere Movement:, Garden of EdenArt:, Vanwizle, Megan Bent, Roxanne Chasle, Gavin Murai, Matthew Kawika Ortiz, Jeannie Randall, Boz Schurr, Dallas Nagata White



February - Friday, 2/4/2011 - The Art Board and 1170 Nuuanu Avenue - First Friday On The Court - 5:30pm - 9pm
Live music and unique one of a kind handmade items here!!



February - Friday, 2/4/2011 - Entertainment - First Friday Street Roda by Capoeira Cordão de Ouro - 8PM - 10PM
If you have never seen Capoeira live, this is a great chance to see it with your own eyes. Bring your good Axé (energy) to the roda!



February - Friday, 2/4/2011 - Social - Indigo Ultra Lounge - 9pm - 2am
Featuring Jrama, Sub Zero, Mike Galmiche, Daniel J, Positive Regime. Hosted by Jimmy Taco. Special guest DJ Coupe D Ville (SF)



February - Friday, 2/4/2011 - After 9pm Dancing/Social - Next Door - 9pm-2am
NEXTDOOR is a nightclub and art venue in Honolulu, Hawaii's Chinatown.



February - Friday, 2/4/2011 - HASR Wine Co. Wine Tasting - 5:00 PM - 9:00 PM
Retail Wine Store specializing in California Wines that are Highly Allocated and Exclusive. Also proud owners of 15 one-of-a-kind Premiere Napa Valley Wines in the World.



February - Friday, 2/4/2011 - Hanks Cafe Honolulu - 5pm - 2am
Original paintings and prints by owner Hank Taufaasau



February - Friday, 2/4/2011 - Art Exhibition - ThirtyNineHotel Presents: Go Bang Party - 9pm
A few readers might know that thirtyninehotel's First Friday party, Go Bang! takes its name from the Arthur Russell song of the same name.



February - Friday, 2/4/2011 - Pygoya Gallery - 5:30pm - 9pm
Hawaii 1st and only digital gallery exhibiting Pygoya's as well as global digital artists' works.



February - Friday, 2/4/2011 - Laughtrack Theater Company - Friday Frenzy - See Notes
First Friday Frenzy at Laughtrack Theater Co. is a great way for first-timers to check out some great entertainment.



February - Friday, 2/4/2011 - Black Cat Tattoo Studio - 6:00 PM
Honolulu's only Tattoo Parlor-Art Gallery,featuring a wide variety of creative ,original art on a monthly basis Celebrating First Friday's with live tattooing, live music,amazing artist ... and cocktails!



February - Friday, 2/4/2011 - First Friday @ The Loft - 5pm-2AM
art.fashion.music



February - Friday, 2/4/2011 - OTTO CAKE at Chinatown's First Friday - Featuring Cheesecake - 5-9pm
OTTO CAKE will be serving up its fresh-baked specialty cheesecakes and coffees



February - Friday, 2/4/2011 - Manifest First Friday - 5pm -9pm
Kimie Kauikeolani Miner is native born to the islands, representing Hawaii, Kimie grew up with Hawaiian, reggae, and soul influences.



February - Friday, 2/4/2011 - Christy Fujii Gallery - 5pm -9pm
All of Christy Fujii's paintings are originals. A natural at art, Christy developed her talent at an early age. In her childhood years, she would sketch portraits and images from her hometown Gyongju in South Korea.



February - Friday, 2/4/2011 - Floterior - 5pm -9pm
Featuring an exceptional collection of EurAsian, floral-themed décor personally created and selected by award-winning Master Flower Designer and certified Interior Space Designer Yoshie "Aya" Anzai, AIFD.



February - Friday, 2/4/2011 - Ramsay Museum Featuring Dietrich Varez - 5pm -9pm
Dietrich Varez is an artist with innate talent, displaying the qualities of imagination, intellect and industry in his work


FEATURED NEWS

Hawaii State Foundation On Culture and The Arts FEBRUARY 2011 Newsletter

OOSpot.com Announces Silky Love Featuring Richard Vission at Aloha Tower Marketplace
This is is going to be hot event. Its sold out Last Year!
The Contemporary Museum Opens 2011 with Steven and William Ladd: 9769 Radio Drive January 28 - May 8, 2011
The Ladd brothers have created a large exhibition specifically for the museum's spaces that provides a significant overview of their art and transforms TCM's galleries.

Bar 35 February 2011 Events
A full month of fun at Bar 35 -- a mainstay in the trendy Downtown-Chinatown club scene!

Honolulu Academy Of Arts Appoints New Director
Stephan Jost, former director of Vermont's Shelburne Museum, assumes new position May 2.

Tom Moffatt Coming Events
View hot coming events from Tom Moffatt Productions - Elton John, Sylvia Browne, B.B. King

Brasserie Du Vin February 2011 Events
The month is filled with specials, music, and and more.

The Venue February 2011 Events
Honolulu's Newest Performance Space. Full month of music, art and performance at theVenue!

First Thursdays Poetry Slam at Fresh Cafe February 3rd, 2011
Featuring Lemon Andersen - 8-time Def Poet and Tony Award Winner

Association Of Hawaii Artist (AHA) - Officers and Board Members Announced
AHA is not only the longest established, but, also the most diverse art organization in Hawaii. After eight decades, it is still a potent art force in Hawaii.

University Of Hawai'i COMMONS GALLERY, Art Building - ART EXHIBITION - The Visitors, an MFA Thesis exhibition by Elizabeth R. Curtis
Photographic portraits of visitors at the Honolulu Academy of Arts, Waiamea Bay Beach Park, and the Battleship Missouri Memorial, shot in a manner reminiscent of Victorian portraiture and tableaux.

Master Storyteller Jeff Gere Announces STORY SLAM SUNDAYS at Ong King Arts Center 2/6/2011
Ever been in love? Sweet 'n Sour Love stories are the theme for STORY SLAM, a judged contest of personal stories on a theme.

A Concert with Cellist Mineo Hayashi presented by University of Hawai'i at Manoa 5/29/2011
Since 1976, Hayashi has been based primarily in Switzerland from where he travels all over the world to give cello concerts. AntiSpamCheck: * Verified
HELP THE FIRST FRIDAY HAWAII COMMUNITY
(back to the top)
Support FirstFridayHawaii.com – Our website has been free for the community for over 5 Years and is a great resource! Help support our good cause
Make a Donation to FirstFridayHawaii.com
Help MBC/Ernest Abrams Support the First Friday Community

Please join with your friends and neighbors in helping MBC/Ernest Abrams support the First Friday community. Contribution can be as small as $10 using safe and secure PayPal or mailed in.
Click here to make a donation.
Donating Off-line: If you would prefer to contribute by mail, send a check to: MacBusiness Consulting/Ernest Abrams, 1750 Kalakaua Avenue, Suite 103 #3234, Honolulu, Hawaii 96826.
Thanks in advance for your support.
Help the First Friday Community!

HELP THE First Friday COMMUNITY!
Refer someone who purchases the MBC Web site solution and we will
donate $250 per referral on your behalf to a FirstFridayHawaii.com charity, nonprofit or association of your choice (click on link for approved recipient list, testimonial and more info)
. Yes, you can refer yourself. Help the community and see how good deeds just seem to take care of themselves.
<!#994MultiTableStart>
<!#994MultiTableEnd>
ref no:9419
Featured Product/Service
<!PDF LINK>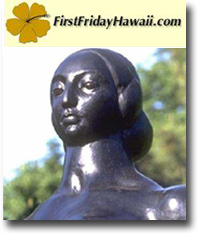 <!TOC START>
NEWSLETTER
SECTIONS
<!TOC END>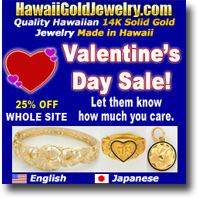 <!998Template_start>
<!998Template_end>
---
Please send questions about this website to