Community website by MBC/Ernest Abrams. Call 808-739-9797 for advertising/sponsorship.
Ongoing Events
First Friday Hawaii
Event Calendar Item

Hawaii State Art Museum First Friday

Type:

Exhibit / Entertainment


Date:

Friday - 5/4/2012


Time:

5:00pm - 9:00pm


Location:


250 South Hotel Street, 2nd Floor
Honolulu, HI 96813
Phone: (808) 586-0307 or
586-0900


View Map


Cost:

Free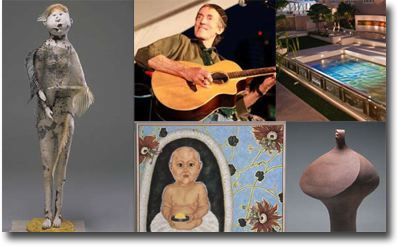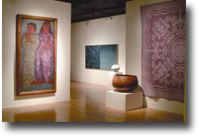 First FridayAfter a
"Dark" First Friday in April, the Hawai'i State Art Museum will be ramping it up for May! Make it down to the museum May 4, 2012 for the Grand Opening of the HiSAM Sculpture Garden! As the newest jewel to our collection, the Sculpture Garden features works by William Mitchell, Bumpei Akaji, Carol Bennett, Doug Young, Hon-Chew Hee, Jun Kaneko, Satoru Abe, Sean K. L. Browne, Kenneth Shutt, and Toshiko Takeaezu. The outdoor location lends itself to exciting projections of color and shadow during daylight hours, and the use of lighting at night transform the Garden into a magical space.
DOWNLOAD LATEST NEWSLETTER TO LEARN MORE ABOUT NEW EXHIBITIONS


Hawaii State Foundation On Culture and The Arts MAY 2012 Newsletter
There are features on the opening of HiSAM's Sculpture Garden, the new exhibition entitled "Body of Work: Interpretations of the Human Form", First Friday, the "Second Saturday" event entitled "Sculpt, Shape, Carve and Assemble with the Hawai'i Craftsmen" on Saturday, May 12th; and the "Art Lunch" lecture presented by Victoria Nalani Kneubuhl on Tuesday, May 29th.

Also opening
Friday night in the back of the Diamond Head Gallery is BODY OF WORK: INTERPRETATIONSOF THE HUMAN FORM. This exhibition from the Art in Public Places collection, focuses on the human figure, primarily the nude, through portraiture, figure studies, and symbolic representations.
JAMES MCCARTHY
at HISAM We celebrate our Sculpture Garden opening with the music of
James McCarthy
. The evening features James' original music (ranging from quiet ballads to family sing alongs to infectious dance tunes ) as well as the music and musicianship of some of his favorite collaborators. The veteran rhythm section of Babatunji Heath and Geoffrey Red will be along for the celebration. The talented Alastair McNeil will double on guitar and bass. Both Mr. Red and Mr. McNeil will be presenting original tunes and songs. And as a special treat for this event, Alastair will be joined by his talented wife, Miwa, for their own Hawaiian stylings.
From gentle sounds wafting through the beautiful grounds to rollicking beats that get everyone bouncing along. >From old favorites to new but memorable songs and melodies, this will be a very special evening orchestrated and performed by one of HISAM's very own Teaching Artist. Please don't miss it.
Sculpture garden - Photo by Doug Young
ABOUT THE HAWAII STATE MUSEUM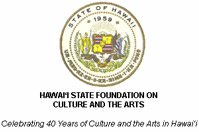 The Hawai'i State Art Museum is located in No. 1 Capitol Distric Building at 250 South Hotel Street. The building is situated in the historic Hawaii Capital Cultural District, across from 'Iolani Palace and the State Capitol. The museum is open Tuesday to Saturday from 10 a.m. to 4 p.m. Admission is free. For more information on the Hawai'i State Art Museum call (808) 586-0900 or visit
http://www.hawaii.gov/sfca
.
For more information, contact:
Phone: (808) 586-0307,Website:
www.hawaii.gov/sfca
Ongoing Events
---
Please send questions about this website to