Community website by MBC/Ernest Abrams. Call 808-739-9797 for advertising/sponsorship.
First Friday Hawaii
News Item

Downtown Art Center - NEW Spring 2022 Workshops & Art Classes at DAC!
<!#43START>

NEW Spring 2022 Workshops & Art Classes at DAC!

 Announcing our January, February and March classes and workshops for adults and youth, in a variety of topics to get your creative juices flowing in the new year!


See all classes here
, or read on for the class lineup.

Making Art For Art's Sake with Various Facilitators
Saturdays from 1:30-3:30 p.m.
Tuition: $20 per each session

Let your creative spark loose with our ongoing weekly Saturday fun class. Release your inner artist! Come play, and make art with an open mind, free spirit, and sense of fun!
Participate in a workshop format, in which students will be given a new project designed to stimulate creativity each session. Limit 10 students per class.

Teacher schedule for January 2022:

No class Saturday, January 1 - New Year's Day.
Saturday, January 8: Fae Yamaguchi, mixed media
Saturday, January 15 : Dwayne Adams, watercolor
Saturday, January 22: Fae Yamaguchi, mixed media
Saturday, January 29: Su Atta, mixed media

Sign Up Now!
Art of Travel with Tamara Moan
Instructor: Tamara Moan
6 weeks, January 19 – February 23, 2022
Wednesdays, 10 a.m. – 12 p.m.
Tuition: $180

Let your travels—past or upcoming—inspire your creative process. This class will focus on skills for making a unique record of your journey, including sketching figure, architecture, and landscape subjects, mapping and diagramming, note taking, and writing, as well as ways to incorporate the tickets, brochures, stickers and other scraps that fill your pockets on the road.

Sign Up Now!
Creative Drawing with Linda Kane
Instructor: Linda Kane
6 sessions: Thursdays 10 a.m. - 12 p.m.
January 20 - February 24, 2022
Tuition: $180


If you like getting your hands dirty and want to push the boundaries of drawing, then this creative drawing class is for you. Participants will explore materials in a very physical way to arrive at unexpected outcomes. Some investigations will begin with observation and evolve into a contemporary "process oriented journey." Other investigations will start with an intuitive response to materials, in hopes of discovering something unknown. Students will use dry and wet media, graphite, charcoal, ink, watercolor, and materials they might already have at home.

Sign Up Now!
Create with Color with Jill Morton
Instructor: Jill Morton
6 sessions: Tuesdays 5-7 p.m.
January 25-March 1
Tuition: $180


This course is for anyone who wants to have fun with color and learn some basic skills and tricks to create fascinating and persuasive images. Beginners and experienced artists, as well as painters, graphic and video designers, architects, and interior designers are welcome to join in and play with color, with different guided projects each week.

Projects cover:

-Mixing any color imaginable.
-Creating powerful color harmonics.
-Tried and tested color schemes.
-How to use color to fool, relax, or stress the eye.
-Tapping the psychological effects of color to energize, tranquilize, seduce or terrify
.
Sign Up Now!
Exploring Art for Young People Grades K-2 with Fae Yamaguchi
Instructor: Fae Yamaguchi
4 Saturday sessions
January 22-Saturday, February 19, 2022 (No Class Feb. 5)
10 a.m. - 12 p.m.
Tuition: $120 (supplies included)
Classes limited to 12 students
DAC Performance Space

Students will create 2D and 3D artworks in a fun and creative atmosphere. They will work in different media, such as drawing, painting, and printmaking, and will use various mixed media to create sculptural artworks. Students will be encouraged to experiment and freely express themselves.

Sign Up Now!
Drawing and Painting for Young People Grades 3-5 with Lauren Okano
Instructor: Lauren Okano
4 Saturday sessions, 10 a.m. -12 p.m.
January 22-Saturday, February 19, 2022 (No Class Feb. 5)
Classes limited to 12 students
DAC Courtyard Room
Tuition: $120 plus (supplies included)


Creativity Takes Courage! -Matisse

Students will engage in drawing and painting exploration that will inspire them to learn about Thiebaud, Romero Britto, Monet, Van Gogh, Georgia O'Keefe, and other famous artists, as well as finding the creative artist within. Using the tools and techniques of charcoal, pastel, pens and paint media, students will improve their skills and free their artistic expression. We are communicators… We are problem solvers… We are artists!

Sign Up Now!
Ceramic Coil Building Techniques for Design-Based Sculpture with Ashley Ryan Wells
Instructor: Ashley Ryan Wells
3-day workshop, Tuesdays, 10 a.m. - 1 p.m.
February 1, 8, and 15
Tuition $140 (Supplies included)

Students will learn how to make sculptural and functional ceramic forms using basic coil techniques. The class will emphasize exploration of the basics of three-dimensional design in a fun, creative atmosphere. This workshop is suitable for beginners or intermediates.

Sign Up Now!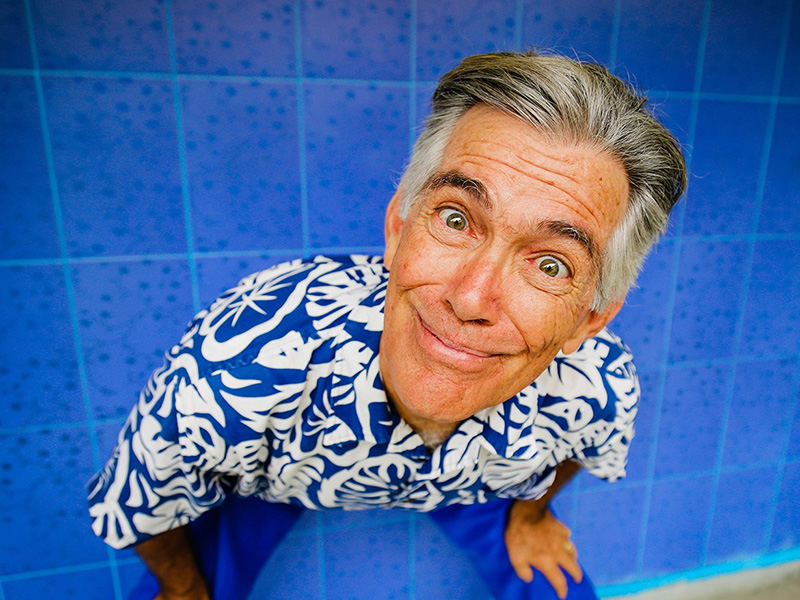 The TELL WELL Storytelling Class with Jeff Gere
Instructor: Jeff Gere
A 4-week storytelling workshop, concluding in a public show!
Thursdays, Feb 3, 10, 17, and 24
6 p.m. to 8:30 p.m.
Downtown Art Center Courtyard Room
Public show Saturday, February 26, 5 to 7 p.m. in Downtown Art Center's Performance Space.
Tuition: $80
Maximum 12 students per class

Give the gift of powerful speech!
The ability to express yourself clearly, to get others to see your views, and to inspire emotions with words is a life skill. You can improve this skill and it can be FUN! Storytelling is FUN! This class will be social, interactive, supportive, and creatively challenging. Learning by doing. Students will play with story every session in many aspects, pairing and sharing, and find their voice to tell their story.
 

*This workshop series will be offered again in March 2022.
Click here for the March session.
Sign Up Now!
Painting the Figure Workshop with George Woollard
Instructor: George Woollard
2 sessions, Saturday February 5 and Sunday, February 6
10 a. m. - 3 p.m.
DAC Performance Space
Tuition $200

Students will use the semi-nude figure to inspire and inform the subject, and alternate between watercolor and pastel. They will capture both quick and long poses by a live model, with an emphasis on balancing compositions and bringing a sense of liveliness to their images. Watercolor and soft pastel on paper.
Teaching via demonstration and critique. Supplies and modeling fees included.

Sign Up Now!
Healing by the Arts for Kupuna (Seniors): Online Zoom Class
Instructor: Su Atta
Wednesdays from 9 a.m. - 10:30 a.m. (classes meet online on Zoom for 7 weeks, from February 9 to March 23, 2022)
Tuition: $49 with full art kit included
Limited to 15 students. Online sessions only (no in-person).


Grounded in Hawaiian values, the emphasis of this fun class is on transition and the values of aloha, connection, and embracing the things that give us strength.
Each week, attendees will participate in an art activity, from decorating a journal to completing four framable art projects, including painting a sunburst with pastels, creating a vision board, playing with affirmation words, and doing a mandala. Time will be made for conversation and dialogue, in order to build connections with classmates.
A Zoom link will be sent to all attendees before each class.

Sign Up Now!
Make It, Mail It: An Introduction to Mail Art with Tamara Moan
Instructor: Tamara Moan
Friday, February 11
One-day workshop, 10 a.m. - 1 p.m., with lunch break
Tuition: $90

In the age of email, Facebook and Twitter, a real live letter in the mailbox still gives a thrill. Students will explore the world of mail art through creating their own envelopes, postcards, and stationery, and working with types and applications of visual imagery. Through writing exercises, students will examine the structure of letters, how to capture a moment, and ways to push context into new territory. Put your imagination to work, slap a stamp on your art, and send it into the world!

Sign Up Now!
COVID-19 Protocols at DAC

 

*Please note: In compliance with the City & County of Honolulu
Safe Access Emergency Order
, we will be requiring all visitors to the gallery AND all of our students to have
proof of full vaccination or a negative COVID-19 test result taken within the previous 48 hours
. Children under 12 years old are exempt. In the event that classes are canceled because of COVID, all students who signed up will receive a full refund and be notified by email. Please note that the attendance of some classes may be limited. Mahalo for your continued kokua as we move into a new year!


VOLUNTEERS WANTED!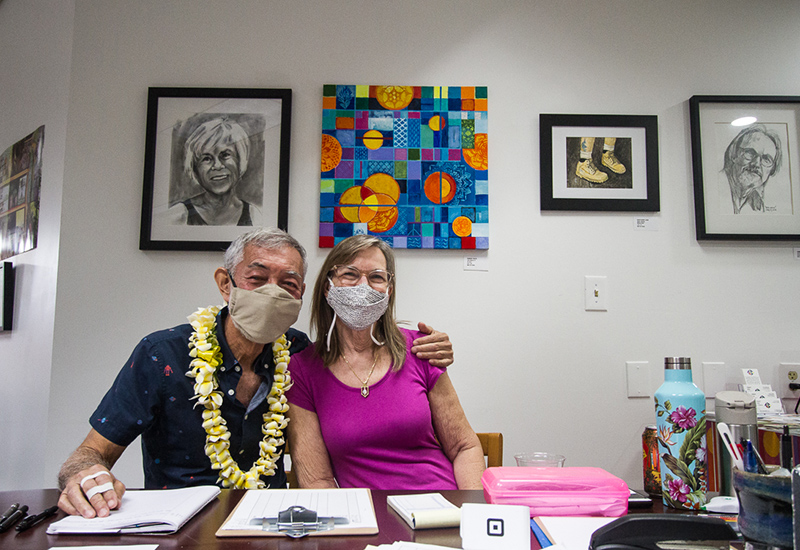 Do you love art, meeting new people and making a difference in your community? Join the DAC volunteer ʻohana! Perks include: discounted art classes, an insider's perspective on the Honolulu arts scene, and our undying love and gratitude! If you're interested in being a gallery sitter, helping with our retail art shop, or volunteering in any other capacity at DAC, email
info@downtownarthi.org
and find out more! 


Join the DAC Pack!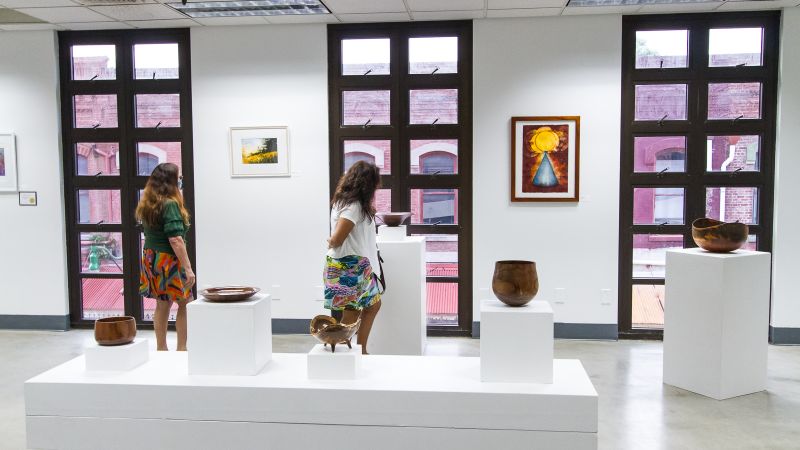 A 501 (c)(3) nonprofit organization, DAC strives to become a thriving center for the arts in Hawaiʻi by providing display space for local artists and art organizations, workshop classrooms, performances, and more. Help us grow!

Donate Now!
###
About the Downtown Art Center (DAC):

Located in the Chinatown Gateway Plaza building at 1041 Nuʻuanu Ave., Second Floor, the nonprofit Downtown Art Center is an evolving gallery and workshop space for Oʻahu's arts scene. DAC strives to become a thriving center for the arts by providing display space for local artists and art organizations, workshop classrooms, performances, and more. Support DAC and help it grow at
donorbox.org/downtownartcenter
!

Parking for DAC is located at nearby municipal parking lots (onsite at Chinatown Gateway Plaza, parking entrance off Bethel Street) or at Mark's Garage (entrance at 22 S. Pauahi St.). DAC is easily accessible by public transit as well; get directions, routes and timetables at
www.thebus.org
.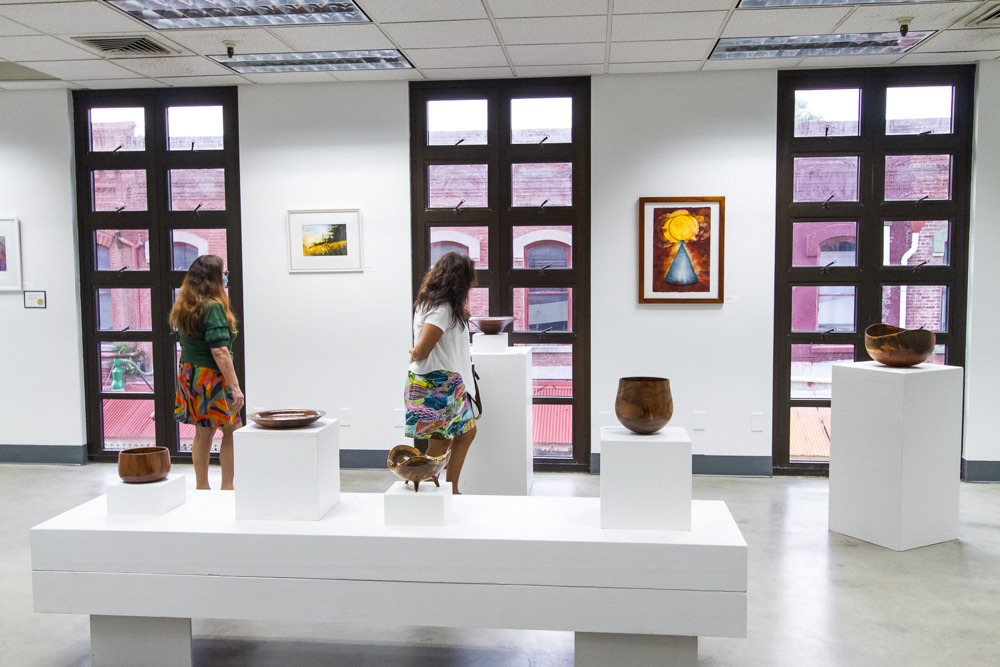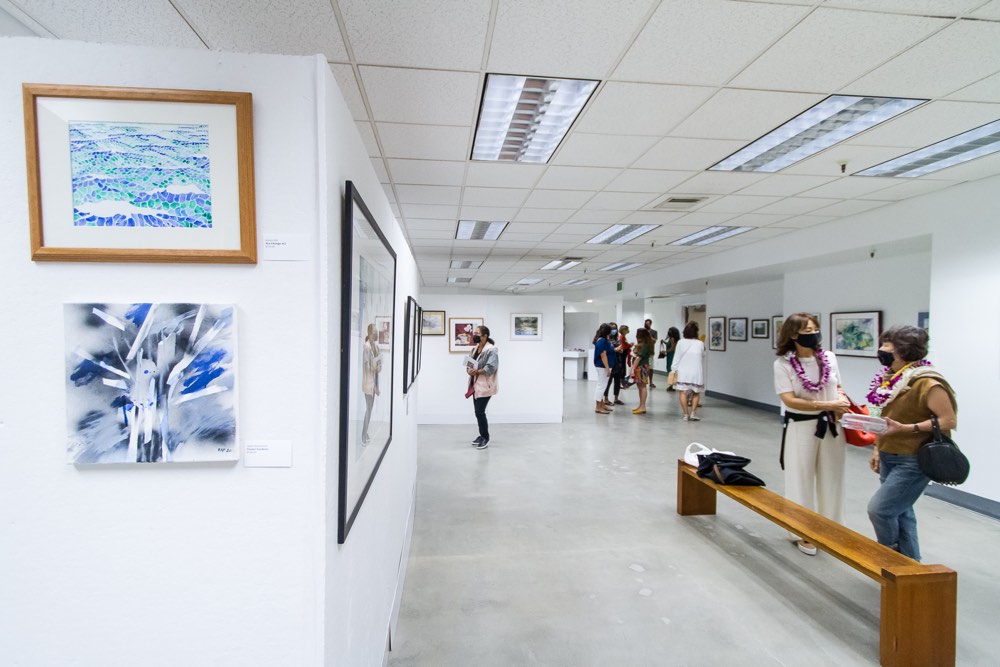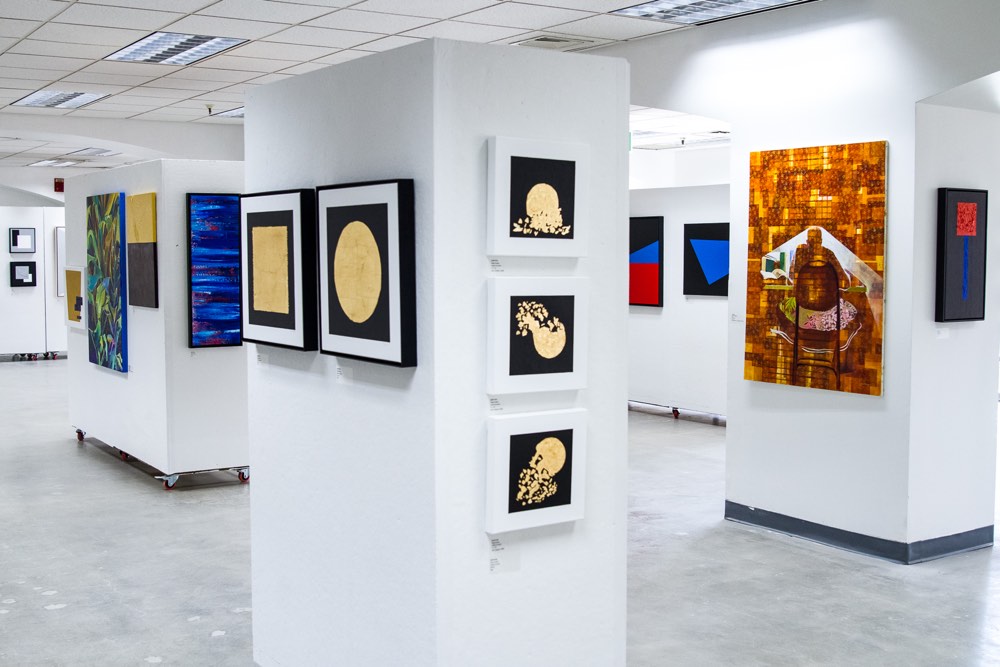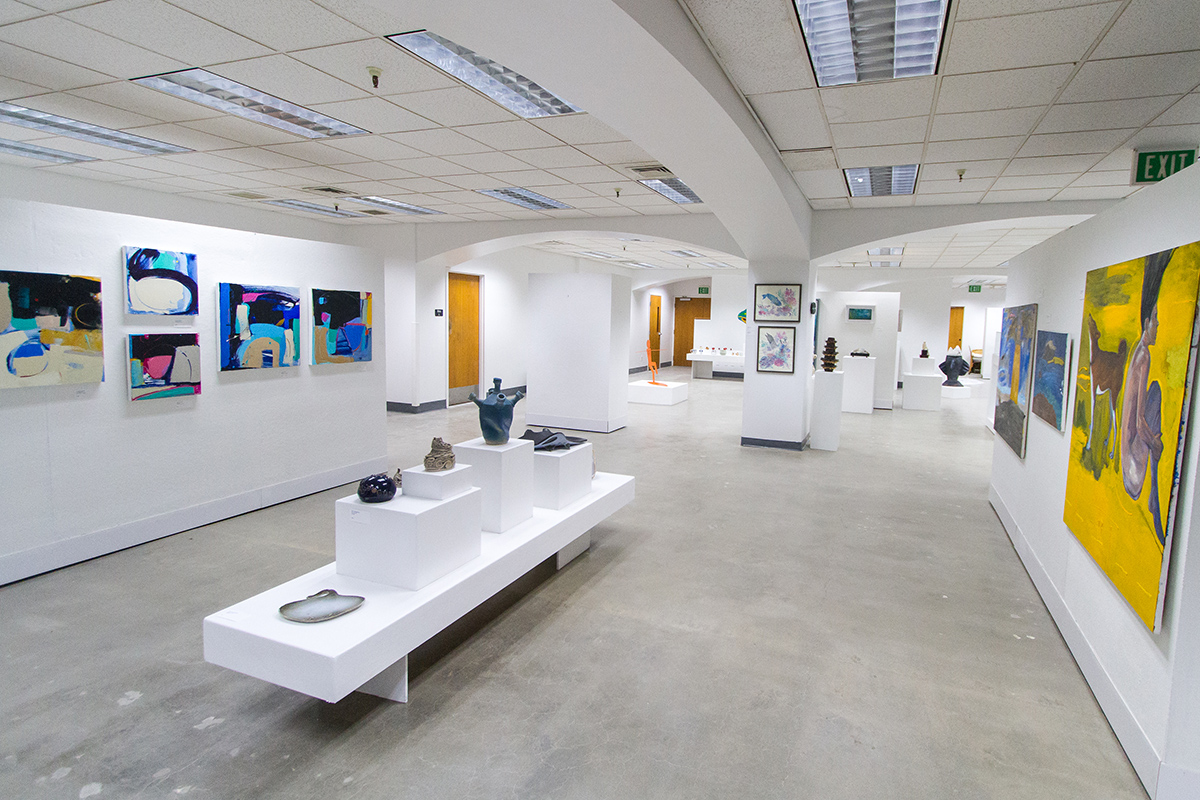 <!#43END>
Featured Product/Service
Downtown Art Center, Honolulu Hawaii
Downtown Art Center (DAC) is an evolving gallery and workshop space for Oahu's arts scene. DAC strives to become a thriving center for the arts by providing display space for local artists and art organizations, workshop classrooms, performances, and more.
1041 B Nuuanu, Honolulu, HI (View Map)
Hawaii Craftsmen
A tradition of excellence. Hawai'i Craftsmen support high standards of quality among member craftsmen who work in clay, fiber, glass metal, mixed media and wood. Increasing awareness of fine crafts since 1966.
<!998Template_start>
<!998Template_end>
---
Please send questions about this website to