Community website by MBC/Ernest Abrams. Call 808-739-9797 for advertising/sponsorship.
First Friday Hawaii
News Item

Downtown-Chinatown Neighborhood Board Meeting February 2021 Minutes
With Permission / Courtesy of
: City and County of Honolulu Neighborhood Commission Office
<!#450IMAGESTART>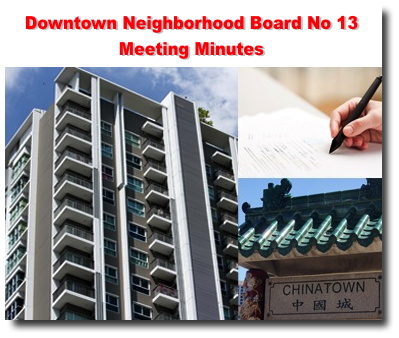 <!#450IMAGEEND>
<!#43START>
REGULAR MEETING MINUTES
THURSDAY 4 FEBRUARY 2021
6:00 PM
HAWAII PACIFIC UNIVERSITY
1 ALOHA TOWER DRIVE
MULTI-PURPOSE ROOM 2


CALL TO ORDER: Chair Kevin Lye called the meeting to order at 6:00 pm. A quorum was established with nine members present; this nine-member Board requires five members to establish quorum and to take official Board action.
Members Present: Robert Armstrong, Ernest Caravalho, Roxie-Anne Kamoshida, James Logue, Kevin Lye, Kevin McDonald, Wil-lis Moore, Chu Lan Shubert-Kwock, Laura Sturges.
Members Absent: None
Guests: Greg Payton (Mental Health Kokua); Llasmin Chaine (Kapi'olani Medical Center); Ian Santee (Honolulu Emergency Ser-vices Department); Anton Krucky (Office of Housing); Sarah Allen (Department of Community Services); Shawn Hamamoto (Honolulu Authority for Rapid Transit); Councilmember Carol Fukunaga; Ronald Higa and Todd Yukutake (residents); Casey Ishitani (Neighborhood Commission Office). Names were not included if not recognized or legible on the sign-in sheet.
PUBLIC SAFETY REPORTS
Honolulu Fire Department (HFD): No representative [
HFDE1G@honolulu.gov
] was present; a report had been provided and posted to the NB 13 online repository.
Armstrong moved to add discussion of draft NB 13 Resolution 2021-002 [requesting that the City and County of Honolulu revise its implementation of the State of Hawai'i COVID-19 vaccination plan to equitably accommodate at-risk populations in the Downtown and Chinatown neighborhoods] to the agenda.
Discussion: Chair Lye cited Neighborhood Plan §2-14-111(c)(2)a and HRS §92-7(d)b and noted that the intent of the proposed resolution appeared to indeed be to impact a significant number of residents. Logue noted that the resolution could be added to a future meeting agenda.
The motion was not adopted, 4–4–1 (Aye: Armstrong, McDonald, Willis, Sturges; Nay: Kamoshida, Logue, Lye, Caravalho; Abstain: Shubert-Kwock).
Honolulu Police Department (HPD): Lieutenant Kevin Napoleon reported the following:
January 2021 statistics: 10 motor vehicle thefts, 6 burglaries, 45 thefts, 26 unauthorized entries of vehicles, 24 assaults, 1 sex assault, 3 graffiti citations, 7 drug-related incidents, and 3,084 total calls for service.
Questions, comments and concerns followed.
1. Crime reports: Shubert-Kwock reported vandalism of the UPS store on Bishop Street and that businesses at 150 and 160 N. Hotel Street are being harassed by violent individuals. Chair Lye inquired if any update was available about the shooting on River Street on 30 January 2021; Lt. Napoleon noted that no information was available. Lye also reported that the Downtown–Chinatown Neighborhood Citizen Patrol had observed a physical altercation on Hotel Street in front of the HPD substation on Tuesday 19 January 2021 and wondered if timely intervention by HPD might have occurred had the slatted wooden blinds of the substation been open to permit views outward into the community. Lye repeated the request from January 2021 to identify which statistic provided by HPD reflects nonemergent calls made to 911 to report aggressive panhandlers.
a "[N]o item shall be added to the agenda if it is of reasonably major importance and action thereon by the board will affect a significant number of persons."
b "[N]o board shall change the agenda, less than six calendar days prior to the meeting, by adding items thereto without a two-thirds recorded vote of all members to which the board is entitled; provided that no item shall be added to the agenda if it is of reasonably major importance and action thereon by the board will affect a significant number of persons."


2. Legislation: McDonald inquired about potential legislative proposals which could assist HPD with law enforcement; Lt.
Napoleon responded that there were none.
3. Retention: Logue requested the number of HPD academy graduates and HPD officers leaving the force.
4. Cameras: Shubert-Kwock requested an update about surveillance cameras.
5. Online resource: Chair Lye repeated the request from January 2021 for information from HPD about how the
community can best use the HPD crime-mapping website
https://www.honolulupd.org/information/crime-mapping.

Neighborhood Citizen Patrol: Chair Lye presented images posted to the NB 13 online repository and reported that the patrol
had again traversed the breadth of the district during January 2021. Highlights include the following: numerous broken
windows and doors, and evidence of blight; overt intravenous drug use observed at Fort Street Mall mauka of King Street;
innumerable apparently unenforced sit–lie law violations and semi-permanent structures obstructing public sidewalks;
implementation of an idea posited at NB 13 years ago: use of motion-detection water-sprinklers in business doorways to deter
trespassers; a drawn-out and noisy altercation across Hotel Street from the HPD substation; and a subset of the copious graffiti
to be shared in full later in the meeting. Lye reported capturing and relocating a noise-nuisance feral rooster from 1171
Nu'uanu Avenue on 28 January 2021 but noted that at least one rambunctious rooster remained; contact had been made with
the Department of Health Vector Control Branch [
gracelda.simmons@doh.hawaii.gov
] and the property manager for additional
eradication efforts, as growing flocks of pigeons continue to feast on detritus left by parking-lot patrons. Lye invited the public
to walk with the patrol on Tuesday evenings, departing at 8 pm from the Kukui Plaza Diamond Head tower lobby.
ELECTED OFFICIALS
Governor's Representative: No representative [
damien.a.elefante@hawaii.gov
] was present; no report was available for review.
Mayor's Representative: Acting Director of Honolulu Emergency Services Ian Santee [
isantee@honolulu.gov
] reported the
following.
• Voter/candidate registration period for the 2021 Neighborhood Board election: Any O'ahu resident at least 18 years
of age by Friday 19 February 2021 may register to be a candidate in the 2021 Neighborhood Board Election; visit

www2.honolulu.gov/nbe
or call (808) 768-3710 to request a registration form as that date is the deadline for such.
Questions, comments and concerns followed.
1. COVID-19 reopening strategy: Logue requested details about progressing through the tier system.
2. Mayor's appearance: Armstrong reiterated the request forwarded by Chair Lye for Mayor Blangiardi to visit an
upcoming meeting of NB 13.
3. State flag: Chair Lye inquired if maintenance of the state flag in Thomas Square at full staff at night but without
illumination was within protocol; other states require illumination of their respective flags at night.
4. CARES Act funds: Chair Lye re-relayed an inquiry originally posed on 6 November 2020 to the representative of the
then-incumbent mayor on behalf of a resident regarding "the $7 million dollars in CARES Act funds that was allocated
for Chinatown. What has been spent to date and what it has funded?" and "[a] breakdown in short of how it has been
spent."
5. Parking: Shubert-Kwock protested the long-planned concretification of bulb-outs in Chinatown and requested
designation instead of stop-and-go parking at the corners of Smith and Maunakea Streets along Pauahi Street,
questioning data provided by the Department of Transportation Services demonstrating the ability of emergency
vehicles to effectively navigate around bulb-outs.
City Councilmember Carol Fukunaga: CM Fukunaga [
cafukunaga@honolulu.gov
] spoke to a newsletter posted to the NB 13
online repository and reported the following:
• Chinatown clean-up: CM Fukunaga, Senator Karl Rhoads, and Representative Daniel Holt attended a United Chinese
Society meeting at which Mayor Blangiardi expressed his strong support for cleaning up and revitalizing Chinatown.
Additional meetings have been convened to introduce new administration members to homeless healthcare
representatives and to initiate graffiti clean-up efforts.
• Feral animal assistance: CM Fukunaga reported that First Assembly of God Metro [
https://www.firstaog.com/

campus/metro/] is volunteering to work with City Parks staff to clean up Smith–Beretania Mini Park (and hopes that
this means a reduction in feral chickens).
• Pūnāwai Rest Stop: H4 opened a temporary clinic on the third floor on 3 February 2021.



Questions, comments and concerns followed.
1. Adopt-a-park: Logue inquired if the City and County of Honolulu has any adopt-a-park initiatives; CM Fukunaga noted that the Department of Facility Maintenance can help with clean-ups and supplies; the Department of Parks and Recreation oversees park adoption activities.
2. Chinatown arch: Shubert-Kwock inquired of any updates regarding the Chinatown archway; CM Fukunaga responded that Eddie Flores Real Estate had previously worked on such but that there were no further updates.c
3. Evictions: McDonald requested extensions for moratoria on evictions; CM Fukunaga responded that she would contact the Chamber of Commerce regarding that concern.
4. Cameras: Chair Lye inquired about the planned follow-up teleconference with Officer Matsumoto regarding security cameras and reiterated the advances in automated real-time footage-analysis which could reduce if not obviate the need for a phalanx of (human) volunteer monitors; CM Fukunaga noted that additional funding will be needed.
State Senator Karl Rhoads: No representative [
senrhoads@capitol.hawaii.gov
] was present; a report had been provided and posted to the NB 13 online repository.
State House Representative Scott Saiki: No representative was present [
repsaiki@capitol.hawaii.gov
]; a flyer about opening day of the state legislature had been provided and posted to the NB 13 online repository.
State Representative Daniel Holt: No representative was present [
repholt@capitol.hawaii.gov
]; no report was provided.
PUBLIC CONCERNS
Stand-your-ground bills: Resident Todd Yukutake reported that bills relating to self-defense and clarifying when force (including deadly force) may be used to protect oneself, one's property, or another person (HB711) and which limit civil actions arising from use of justifiable force if the defendant has been found not guilty by reason of a justification defense (SB334) are being considered by the legislature.
Chinatown Business and Community Association: Shubert-Kwock reported that CBCA will next meet at 10 am on 9 February 2021 at Golden Palace, 111 N. King Street. Support for City Council Resolution 21-15, CD-1 regarding senior housing on River Street was noted. Chinese New Year events for 2021 have been cancelled.
NEW BUSINESS
Impacts of homelessness, drug use, and mental illness on sex abuse: Kapiʻolani Medical Center for Women & Children's Sex Abuse Treatment Center (SATC) Associate Director Llasmin Chaine spoke to a presentation posted to the NB 13 online repository, provided SATC contact info [
www.satchawaii.org
; 55 Merchant St, floor 22; 24-hour hotline (808) 524-7273], and relayed that 19% of homeless adults reported being physically or sexually assaulted while homeless, that 36% of homeless women and 14% of homeless males experienced sexual abuse as a child, and that 44% of homeless women aged 18-25 are pregnant or parenting. SATC assists, on average, 1.8 new female victims every day and one new male victim every week.
Questions, comments and concerns followed.
1. Homelessness: Shubert-Kwock thanked Chaine for the presentation and inquired how the Board may augment awareness of homeless individuals at risk of assault; Chaine responded that collaboration with shelters can be helpful.
2. Teen pregnancy: Logue inquired if SATC shelters homeless, pregnant minors; Chaine noted an age-mandated trigger for disclosure of abuse. Acute victims are triaged and offered counseling and assistance with specimen collection.
3. Resolutions: McDonald raised the need for Board action regarding sexual assault.
4. Funding: Caravalho inquired and Chaine confirmed that SATC services are free of charge.
Logue departed at 7:18 pm; eight members present.
Resolution 2021-001: Armstrong introduced a resolution to restrict the sale of pens and oil-based paints to reduce graffiti downtown and in Chinatown.
c See for project updates as of September 2020; accessed 20 February 2021.

Logue returned at 7:24 pm; nine members present.
Armstrong moved to adopt NB 13 Resolution 2021-001 [restricting the sale of oil-based spray paints and pens to reduce graffiti in our neighborhood]:
RESOLVED THAT Downtown–Chinatown Neighborhood Board № 13 requests that the City and County of Honolulu prohibit the open sale of oil-based spray paints and broad-tipped paint pens with 3/4" or larger marking pads, such as the Sharpie Magnum®, beginning 1 January 2022; and be it further
RESOLVED THAT the City and County of Honolulu shall do this by
a) raising the purchase age for such items from 18 to 21 years;
b) requiring the purchasers to produce a legal ID for retailers to verify age;
c) restricting all such spray paints and pens to behind the counter and inaccessible to the public without sales personnel assistance, or to be securely locked and inaccessible without a key to be opened by sales personnel; and
d) establishing the design or content of at least one in-store sign for retailers to use which details the reasons why the restrictions are in place and how legitimate consumers may purchase these items legally.
Discussion: Logue inquired if measures to control sale of the items in question are already in place; Armstrong noted that Walmart already implements the actions in the Resolution for spray paint. Caravalho raised concerns regarding students and artists who need supplies.
McDonald moved to amend the motion to include language requesting that the City Council address penalties for offenders.
Discussion of motion to amend: Armstrong reiterated that local merchants have adopted measures to regulate sale of spray paint. Chair Lye inquired of CM Fukunaga if the resolution as proposed could be expected to be received favorably by the City Council; it was noted in reply that an investigation of current bills matching the resolution would be needed. Shubert-Kwock requested that property owners be given tax benefits for engaging in graffiti removal.
The motion to amend the resolution WAS NOT ADOPTED, 2–7–0 (Aye: Lye, McDonald; Nay: Armstrong, Kamoshida, Logue, Moore, Shubert-Kwock, Sturges, Caravalho; Abstain: None).
Discussion of main motion: Chair Lye displayed onscreen a presentation of innumerable incidents of graffiti across the NB 13 jurisdiction as recently captured by the Citizen Patrol and noted an additional presentation submitted by the office of CM Fukunaga to the NB 13 online repository.
Resolution 2021-001 WAS ADOPTED 9–0–0 (Aye: Armstrong, Caravalho, Kamoshida, Logue, Lye, McDonald, Moore, Shubert-Kwock, Sturges; Nay: None; Abstain: None).
COMMUNITY GROUP REPORTS
Safe Haven: Greg Payton of Mental Health Kokua (MHK) [
gpayton@mhkhawaii.org
] spoke to a handout posted to the NB 13 online repository and reported that the hours of the Pūnāwai Rest Stop, which provides services daily to around 220 homeless adults, had been reduced to 16 hours a day. Although the pandemic continues to limit outreach, 75 percent of Safe Haven staff have been vaccinated against COVID-19.
Questions, comments and concerns followed.
1. Hours: Chair Lye inquired and Payton confirmed that there are now no overnight staff or services at the Pūnāwai Rest Stop.
2. Reduced decisional capacity: Chair Lye inquired about HB310 pertaining to amending the definition of "imminently dangerous to self or others"; Payton confirmed that MHK and Partners in Care are testifying regarding such.
3. Usage: Shubert-Kwock requested data addressing the frequency of Safe Haven use from 8 am to 12 noon.
4. Housing First: Shubert-Kwock sought the number of Housing First residents at Safe Haven; Payton noted 25 residents while clarifying that Safe Haven does not receive Housing First funding.
5. Vaccinations: McDonald raised concerns regarding vaccination of homeless individuals ahead of others; Payton noted that only at-risk individuals had been vaccinated.

Honolulu Authority for Rapid Transportation (HART): Shawn Hamamoto [
shamamoto1@honolulu.gov
] spoke to information posted to the NB 13 online repository. For more information, please visit the HART website at
www.honolulutransit.org
, call the project hotline on (808) 566-2299, or email a question to
info@honolulutransit.org.

Questions, comments and concerns followed.
1. Budget: McDonald inquired and Hamamoto confirmed that station-costs are included in the $10.5 billion rail budget.
2. Timbered trees: Chair Lye opined about the likely loss for rail construction of stately trees along Halekauwila Street, as recently observed by the Citizen Patrol.d Hamamoto confirmed that trees fronting the Prince Kuhio Federal Building at 300 Ala Moana Boulevard may need to be removed.
Shubert-Kwock departed at 7:41 pm; eight members present.
MEETING MINUTES
Regular meeting minutes for Thursday 3 December 2020: Chair Lye noted that the vetted minutes for December 2020 had been timely submitted to NCO on 28 December 2020 after incorporating suggested edits from meeting participants and contributors. No additional amendments were now requested.
Armstrong moved to adopt the vetted meeting minutes as circulated. The motion WAS ADOPTED 8-0-0 (Aye: Armstrong, Caravalho, Kamoshida, Logue, Lye, McDonald, Moore, Sturges; Nay: None; Abstain: None).
Regular meeting minutes for Thursday 7 January 2021: Chair Lye reported that an initial draft had not been timely released by NCO to permit vetting and that he had requested a statement of indemnification from NCO to mitigate against complaints which may be filed against NB 13 regarding delays in provision of meeting minutes for public review. Action by the Board on the still-unavailable minutes was deferred.
BOARD BUSINESS AND REPORTS
Chair's report: Chair Lye reiterated concerns regarding Sunshine Law principles and timely receipt and redistribution of meeting minutes, and recapped informational items received and posted to the NB 13 online repository, including information about submitting testimony to the legislature, proposed solutions for chronic problems in Chinatown, and information from Weed and Seed. Chair Lye relayed that the Honolulu Liquor Commission had on 7 January 2021 deemed NB 13 Resolution 2020-013 seeking dialogue with a Commissioner, Administrator, or Administrative Branch representative able to field and answer questions from constituents of NB 13 to be inconsiderate and an inappropriate request, and noted that HLC had acknowledged that weekly HLC deliberations overlap with monthly NB 13 meetings.
Finance report: Treasurer Armstrong relayed that the remaining balance allocated to NB 13 was $211.03 as of 31 January 2021.
Oahu Metropolitan Planning Organization (OahuMPO) Citizen Advisory Committee: Logue reported that he had not been able to attend the latest online meeting.
Board members' concerns: Armstrong noted plans to introduce in March 2021 the resolution addressing vaccination plans in downtown and Chinatown. McDonald bemoaned the chronic absence of state-level elected officials from meetings of NB 13. Chair Lye reiterated that amending the published meeting agenda to permit action on items of significant importance impacting a large number of residents could violate Sunshine Law principles.
Election of Board Secretary: No nominations for this officership were made; action was deferred.
ADJOURNMENT: With no further business to be conducted, Chair Lye adjourned the meeting without objection at 8:14 pm.
Submitted by Casey Ishitani, Neighborhood Assistant
Reviewed by Marcie Kamei, Public Relations
Finalized by Kevin Lye, Chair, Downtown–Chinatown Neighborhood Board № 13


<!#43END>
Featured Product/Service
<!998Template_start>
<!998Template_end>
---
Please send questions about this website to