Community website by MBC/Ernest Abrams. Call 808-739-9797 for advertising/sponsorship.
First Friday Hawaii
News Item

Downtown-Chinatown Neighborhood Board Meeting October 2020 Minutes
With Permission / Courtesy of
: City and County of Honolulu Neighborhood Commission Office
<!#450IMAGESTART>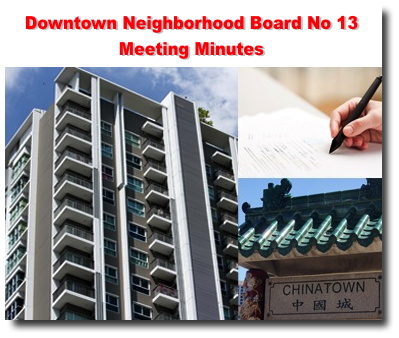 <!#450IMAGEEND>
REGULAR MEETING MINUTESTHURSDAY 1 OCTOBER 2020HAWAII PACIFIC UNIVERSITY1 ALOHA TOWER DRIVEMULTI-PURPOSE ROOM 3
CALL TO ORDER: Chair Kevin Lye called the meeting to order at 6:04 pm. A quorum was established with six members pre-sent. (Note: This nine-member Board requires five members to establish quorum and to take official Board action.) Chair Lye explained the established rules for speaking and observation of COVID-19 precautions.
Members Present: Robert Armstrong, James Logue (departed at 8:40 pm), Kevin Lye, Kevin McDonald, Willis Moore, and Chu Lan Shubert-Kwock (departed at 7:49 pm).
Members Absent: Roxie-Anne Kamoshida, Sandy Ma, and Dolores Mollring.
Guests: Scott Morishige (Governor David Ige's Representative, Governor's Coordinator on Homelessness), Garrick Iwamuro (Mayor Kirk Caldwell's Representative, Department of Enterprise Services), Councilmember Carol Fukunaga, Ronald Higa (Liliha/Pu unui/ lewa/Kamehameha Heights Neighborhood Board 14 resident), Shawn Hamamoto (Honolulu Authority for Rapid Transportation), Nathalie Razo (PBR Hawaii), Rosanna Prieto (Trust for Public Lands), Lee Stack (Chinatown Improvement District), Michelle Choy (Tsung Tsin Association), Bill Comerford (Bar Owner), Greg Payton (Mental Health Kokua Safe Haven), Barbara Hughes, Ernest Caravalho, Janice "J.J." Owens, Laura Sturges, Elvira Lo, Ave Kwok, Steven Nakasone, Jimmy Brown, David Jones (videographer, Integrated Multimedia Consultants), and K. Russell Ho, Neighborhood Assistant (Neighborhood Commis-sion Office). Name was not included if not recognized or discernible on the sign-in list.
INTRODUCTION OF BOARD MEMBERS
The Board members introduced themselves; Member McDonald additionally disclosed that he was a business owner.
PUBLIC SAFETY REPORTS
Honolulu Police Department (HPD) - Chair Lye relayed that HPD is not able to send an in-person representative due to the COVID-19 pandemic but that he would field any concerns to relay to HPD.
Honolulu Fire Department (HFD) - No representative was present; no report was available.
Neighborhood Citizen Patrol - Chair Lye projected images captured by the Downtown-Chinatown Neighborhood Citizen Patrol during the prior month and reported that graffiti is unabated, multiple plate-glass windows and doors of downtown and China-town businesses are found to be broken each week, upraised pavers along Fort Street Mall are extensive, and rubbish on River, Hotel, and King Streets remains notable. Wear a mask, join the patrol, and bring a friend; the patrol departs every Tuesday even-ing at 8:00 pm from the Diamond Head Tower Lobby of Kukui Plaza at the top of Fort Street Mall.
ELECTED OFFICIALS
Governor David Ige's Representative - No representative was present; copies of the October 2020 Capitol Connection were available.
Mayor Kirk Caldwell's Representative - Garrick Iwamuro, Department of Enterprise Services (DES), reported the following:
• Power Washing Times - Eric Wong, manager at Kekaulike Courtyards, had reported that his residents were sometimes awakened at 1 am by nearby power washing and inquired if such work could occur at less disruptive times. Per De-partment of Facility Maintenance (DFM): Please refer power washing concern to Jeanne Ishikawa (Department of Parks and Recreation [DPR]), who is working with a contractor to provide power washing services in the Downtown-Chinatown area. DFM's Clean Team crew that provides road maintenance services in the Downtown-Chinatown area works between 7 am and 3:30 pm.
• Maunakea Street Power Washings - Fran Butera had requested a schedule for power washings on Maunakea Street. Per DFM: DFM performs pressure washing of sidewalks in Downtown-Chinatown area twice a week as personnel and resources are available. A specific schedule for Maunakea Street is not available due to numerous feces/urine/odor complaints that have required the pressure washing to become more complaint- and emergency-based. A City contrac-tor managed by Jeanne Ishikawa is providing nightly pressure washing in the Downtown-Chinatown area.
• River Street Concerns - Fran Butera had voiced concerns about the Ewa-side of River Street, noting that the area is very dangerous and would like to see some type of action from the City. Per HPD: District 1 (Central Honolulu) officers are currently conducting daily operations in this area to address the concerns of the public. In addition to the regular pa-trols in this area, officers are also conducting foot patrols along River Street and other high-traffic locations in the Chi-natown and Downtown areas to address and deter any potential criminal activities.
• Loiterer Responsibility - Ernest Caravalho had asked about responsibility for loiterers on sidewalks: the City or busi-nesses in the vicinity of the loiterers. Per HPD: If individuals are loitering on public sidewalks, they may be in violation of prohibitions against sitting or lying on public sidewalks outside of the Waikiki Special District. If individuals are loi-tering on private property, the business or property owner or representative is responsible for determining if they would like to have the individual removed or cited for trespassing.
• Mayor Kirk Caldwell Bar Closures - Bill Comerford, a local bar owner, had asked why bars have been shut down. He sought more information about why the decision was made to close bars and advocated more communication with the community. The following response was proffered: "Please carry over to the next meeting."
Questions, comments, and concerns followed:
1. Power Washing - Shubert-Kwock noted that residents had requested power washing be completed before 10 pm. Iwamuro will follow up.
2. Shutdowns - Moore noted that Mayor Kirk Caldwell kept extending the shutdowns by two weeks at a time and asked why he did not announce a total shutdown early in the process. Iwamuro will follow up.
3. Report timing-- Chair Lye requested that reports to the Board from elected officials and their representatives be made available for distribution more than three hours before its meetings, to permit timely posting of such to the online re-pository.
4. Bar Closures - Bill Comerford sought a venue for bar owners to speak with Mayor Caldwell about the closures, won-dered how his businesses will survive, and opined that there had been no communication from the Governor or Mayor. Iwamuro will follow up.
5. Power Washing II - Ernest Caravalho asked that the power washing be conducted earlier, as it keeps him up to 3 am and he has to get up go to work at 5:30 am. Iwamuro will follow up.
6. Stop the Violence -Janice "JJ" Owens requested that the violence by homeless people against seniors be stopped. Iwamuro will follow up with HPD.
City Councilmember Carol Fukunaga - Councilmember Fukunaga provided a newsletter and reported the following:
• Additional Funds - The City Council passed additional financial relief for small businesses which includes reimburse-ment for rent payments. The City has allocated additional funding for debit cards for unemployed individuals to use at restaurants. An upcoming resolution will ask the City Administration for rental assistance for businesses that have shut down, which may help owners such as Comerford.
• Crime Statistics -Statistics on assaults and other crimes in Downtown-Chinatown have compiled with HPD.
• Mauna Kea Marketplace - Residential units are becoming available for rental.
Questions, comments, and concerns followed:
1. Targeting - Logue felt that bars were being targeted, and asked if the City Council could override the emergency orders. Councilmember Fukunaga responded during emergencies, the Governor and Mayor are granted specific authority. Safety must remain a priority.
2. Criminals and Consumption - Shubert-Kwock questioned why restaurants and bars are not allowed to serve alcohol past 10 pm but liquor stores are allowed to remain open to midnight, which could lead to increased violence against residents. Councilmember Fukunaga responded that she and Senator Karl Rhodes report complaints to the Honolulu Liquor Commission and will follow up.
3. Store Closing and Outdoor Seating - Caravalho noted that CJ Market closes at 10 pm, recommended that bars open outdoor seating with social distancing, and noted that Chinatown looks like a ghost town and needs to open up. Coun-cilmember Fukunaga suggested that such proposals could also go to the office of the Mayor.
4. Security Cameras and HPD Staffing - Owens again implicated the state of the security cameras in violence by homeless individuals against the seniors on N. Pauahi Street. Councilmember Fukunaga said the City Council has funded the re-pair of the cameras and she will follow up on this matter. Member Armstrong noted that camera repair has been dis-cussed for several months without tangible results and expressed concerns about HPD recruiting and staffing. Coun-cilmember Fukunaga mentioned that the City Council has added funding for more hiring and training of recruits.
Lye moved to extend the time for discussion for four minutes; the motion passed without objection.
5. Camera Fund Availability - Member Shubert-Kwock commented that in August 2020 Major Glenn Hayashi was not aware of funding for the cameras, and noted that the Department of Information Technology (DIT) preferred waiting to incorporate upgraded technology for the cameras. Shubert-Kwock requested that whatever can be fixed now should be repaired.
6. On-camera Assault - Member McDonald stated that while the Board was constantly talking about the repair of the cameras, he had seen footage of the recent assault of an 80-year old woman by a homeless man and wanted more HPD foot patrols to protect the people, interdict flagrant drug use, and keep violators off the streets. Councilmember Fuku-naga responded that she was aware of three recent violent crimes for which citizens called 911 and had offered video evidence which led to the identification or arrest of suspects.
State Senator Karl Rhoads - No representative was present; a written report had been provided to the Board and is presented as an Annex.
State House Speaker Scott Saiki - No representative was present; no report was available.
State House Representative Daniel Holt - No representative was present; no report was available.
PUBLIC CONCERNS
A point of order was raised by Member Armstrong regarding a Member speaking during rather than dur-ing . Lye confirmed that the Member was permissibly planning to speak solely on behalf of an organization rather than as a Member.
Chinatown Business and Community Association (CBCA) - Member Shubert-Kwock reported that no meeting of CBCA was held in September 2020 in light of the shutdown and its confusing requirements. Produce merchants are reopened. Residents are afraid of violent attacks, many of which are not reported. Shubert-Kwock expressed support for NB 13 Resolution 2020-012 and noted that there will be no October 2020 meeting of CBCA due to the double-digit increases in new COVID-19 cases.
Liliha Civic Center - Nathalie Razo of PBR Hawaii invited everyone to the Liliha Civic Center - Iwilei Infrastructure Master Plan Project online community kick-off meeting on Wednesday 28 October 2020, from 5:30 pm to 7:30 pm [LilihaCivicCenter.eventbrite.com]. This project will develop a master plan for the state-owned Liliha Civic Center site in Iwilei and will also identify infrastructure improvements needed to support future development in the Iwilei area in general.
Pali Highway Repaving - Michelle Choy noted that patchwork repairs of the highway were terrible, that roads in Hawai i Kai are nicer, and requested that Pali Highway from Waokanaka Street to School Street be repaved.
Chinatown Improvement District (CID): Lee Stack reported that CID has organized roving community patrols for two years and notes increased vandalism and property damage; CID increased the patrol area to Nimitz Highway and to Pauahi Street. CID sup-ports NB 13 Resolution 2020-012. Stack suggested asking the Mayor for some of the $7 million allotted to Chinatown from CARES Act funding to address security cameras, and noted that the stakeholder advisory group to the City Council's Economic Assistance and Revitalization Committee recommended workforce retraining and the extension of the small business loan pro-gram.
Board Members: Caravalho offered prayers for Member Dolores Mollring and recommended against motions by the Board to document displeasure with indecorous behaviors by Member Shubert-Kwock.
Trust for Public Land Hawai'i - Rosanna Prieto announced the start of a "Parks for People" program involving businesses around A'ala Park and noted a virtual meeting to collect input on 16 October 2020. Chair Lye requested that she forward details by email for distribution.
Homeless - Owens stated that homeless individuals do not listen to security personnel or to other residents and noted her dis-satisfaction with apparent non-enforcement of laws by HPD and the continued resistance to the following of laws by homeless people. Owens charged that the Neighborhood Board should be the voice for the Seniors. Chair Lye strongly urged Owens to be safe when confronting the homeless.
NEW BUSINESS
Quarterly Discussion of Housing and Homelessness - Scott Morishige, the Governor's Coordinator on Homelessness (GCH), distributed and spoke to his report Quarterly Report on Homelessness for Downtown-Chinatown Neighborhood Board No. 13 (presented as an Annex). For additional information about the GCH office or to view data, reports, and resources related to homelessness, please visit https://homelessness.hawaii.gov. Morishige encouraged the community to share their concerns and feedback, by calling his office on (808) 586-0193 or e-mailing gov.homelessness@hawaii.gov.
Questions, comments, and concerns followed:
1. Homeless with Mental Health Issues - Shubert-Kwock pointed out that a large percentage of homeless people in Chi-natown have mental health or drug abuse issues and continue to behave in an unacceptable manner and noted that the American Civil Liberties Union (ACLU) or actions of the Public Defender's Office seem to block the impact of certain programs. Shubert-Kwock asked Morishige if he and the ACLU could review the programs to minimize resistance and prevent loss of resources in the courts, as this is not only a civil liberties issue but also a community issue about saving lives and helping individuals make decisions. Shubert-Kwock cited knowledge of 12 cases filed under the Assisted Community Treatment law, and described seeing homeless people taken away by ambulance and returned in 72 hours. Morishige noted that the Assisted Community Treatment law allows the courts to be petitioned to mandate treatment, and related having met with the ACLU and others to find a middle ground and noted that the ACLU is just trying to do its job of protecting civil rights. He reported that the first case to have the courts mandate treatment had been won but that it was not an easy process.
2. More Data - Morishige added that statistics on COVID-19 and drug abuse cases are being gathered.
3. Next Session - Morishige wants to submit a budget for continued funding of current programs and to add stabiliza-tion beds to increase capacity.
4. Increased Training for HPD and State Law Enforcement Intervention - Morishige wants increased training for law en-forcement for crisis intervention, dealing with homelessness, and addressing behavioral and mental health issues.
5. Numbers of Homeless - Moore noted that while Morishige gave statistics on the number of people taken off the streets and placed in housing, Moore surmised that most are not able to function in such housing because of their mental illness, addictions, or other reasons. Moore requested greater focus next time on the homeless situation in downtown and Chinatown.
Logue moved to extend the time for discussion for three minutes; the motion passed without objection.
6. Fees - Logue asked about fees charged for shelter access; Morishige clarified that a person with no income would not have to pay, shelters can charge up to $250 or up to 30% of monthly income, and that mandatory chores for those sheltered without income had been eliminated as of 1 July 2020.
7. Pets - Logue inquired of the number of shelters which permitted pets; Morishige noted two pet-friendly emergen-cy shelters and added that discussions were ongoing about providing resources to accommodate pets as well as service animals and emotional support or comfort animals.
8. CARES Act funds - Logue noted that some homeless refuse to go to facilities in light of run-down conditions; Mor-ishige commented that the City and County had received approximately $30 million of CARES Act funding from the Department of Housing and Urban Development and that shelter providers can bid for such funds to make im-provements.
Armstrong moved to extend the time for discussion for five minutes; the motion passed without objection.
9. Homeless Tsunami - Armstrong noted the increasing number of homeless and feared it will get worse, believing this to be primarily a mental health and substance abuse issue, and asked what Chinatown would look like six months down the road. Morishige recalled the recession in 2008-2009 and noted that from 2009 to 2016, homelessness in-creased by 33%. Now, in the current recession, it will probably get worse and extend over a longer period of time. Morishige will approach the Legislature for funds to preserve what is now in place for homeless services; $10.8 mil-lion is within the fiscal year budget ending 30 June 2021.
10. Payment of Fees - Caravalho asked why the homeless have to pay fees, and noted that executives of certain non-profit shelter providers earn more than $168,000 a year. Morishige related that shelter fees differ but are implemented so that clients get used to paying rent as they transition into permanent housing.
11. River of Life (RoL) - Owens wanted RoL to take responsibility for the people they feed; Morishige noted that he and elected officials are trying to have RoL and other providers work together on these problems.
Resolution 2020-012 (regarding community impact of homeless feeding operations in Chinatown) - Chair Lye noted that he had received multiple written testimonies now available online. McDonald invited Lee Stack to present and explain the reso-lution.
McDonald moved that Downtown-Chinatown Neighborhood Board 13 adopt Resolution 2020-012.
Discussion followed.
1. Shubert-Kwock mentioned that passage of this resolution would help the City Council preserve the cultural heritage of Honolulu's Chinatown—the oldest in the United States—and would encourage RoL to move into a larger facility and help more people by providing personal hygiene facilities and trash receptacles.
2. Armstrong inquired of McDonald if the resolution had been available to the public for 30 days and respectfully asked to defer deliberation on such until the following month. Armstrong related disagreement with the tone of the resolu-tion, and that it should focus more on the City, which had reneged on an agreement to relocate RoL. McDonald con-firmed that it remained the will of the Board to determine when to vote on Resolution 2020-012 did not support or oppose postponing the vote on the resolution for one month.
3. Chair Lye conferred with the Neighborhood Assistant and noted that the resolution was duly noticed, satisfied the six-day public notice of Office of Information Practices (OIP)'s "Sunshine Law," and could validly be put to a vote this even-ing.
4. Chair Lye sought clarification from Stack regarding "concentrated and widespread community impacts" and asked to which government officials the Resolution, if passed, should be sent. Stack recommended substituting intensive for concentrated, confirmed that the Chair of the City Council and the office of the Mayor of the City and County of Hono-lulu should be recipients, and added that there are other non-profit organizations besides RoL with feeding operations.
Lye moved and McDonald seconded to amend Resolution 2012-012 to reflect the queries resolved by Lye, yielding the fol-lowing ultimata:
RESOLVED that the Downtown-Chinatown Neighborhood Board 13 recognizes that homeless feeding activities have lasting harmful impacts affecting the area's economic viability and are incompatible and in conflict with the goals and purposes of the Chinatown Special District objectives as specified in the City's Land Use Ordinance and Transit Oriented Development Plan; and be it further
RESOLVED that due to widespread and severe impacts on the community, Downtown-Chinatown Neighborhood Board 13 makes the following recommendations to the Chair of the City Council and the office of the Mayor of the City and County of Honolulu regarding homeless feeding operations in the area:
1. Homeless feeding operations and activities should take place only in the immediate vicinity of, or on the site(s) of, existing supportive service providers (provided sufficient capacities are available to prevent adverse community impacts) as a component of wrap-around professional services to result in dynamic, long term improvements and opportunities for persons experiencing house-lessness, substance addiction, mental illness, or hunger.
2. Effective immediately, to limit impacts on the community from intense homeless feeding opera-tions, a street closure permit should be obtained by each such operator for each day when the operator distributes food at any site(s) within the Downtown area or Chinatown Special District.
McDonald moved to extend the time for discussion for five minutes; the motion passed without objection.
5. Shubert-Kwock voiced agreement to the proposed amendments to the Resolution.
The amendments were adopted by UNANIMOUS CONSENT, 6-0-0 (AYE: Armstrong, Logue, Lye, McDonald, Moore, and Shu-bert-Kwock; NAY: None; ABSTAIN: None).
At 7:44 pm, Chair Lye handed the gavel to Treasurer Armstrong to permit on-screen updating of the amended Resolution for the benefit of the members of the gallery.
6. Caravalho urged for a vote on the Resolution tonight.
7. Owens expressed a desire for a vote of the Resolution tonight and noted that RoL may be doing good things by feeding the homeless, but is inviting criminal behavior and violence. She wanted to move forward now.
8. Ave Kwok expressed approval of the Resolution and noted that he owns three properties and that the hardest one to manage is in Chinatown; he has been threatened and must tolerate the trash and noise while the windows for one of his shops was broken, requiring $4,000 in repairs.
McDonald moved to extend the time for discussion for five minutes; the motion passed without objection.
9. Michelle Choy of the Tsung Tsin Association in Chinatown voiced strong support of Resolution 2020-012 and acting thereon this evening, cited businesses closing down due to the homeless, hoped RoL moves to a better location outside of Chinatown, that Chinatown was indeed becoming a ghost town, and that people were shopping online rather than in Chinatown.
10. Elvira Lo of the Chinese Chamber of Commerce (CCC) has been helping merchants file for the City's Small Business Relief Fund, but many remain afraid to open their doors, as the homeless urinate and defecate openly. Lo noted that the CCC has a petition to support Resolution 2020-012.
At 7:47 pm, Armstrong returned the gavel to Chair Lye.
11. Jimmy Brown, a real estate agent and owner of a candle shop in Chinatown, noted the homeless hurt his businesses, that his wife was accosted and almost carjacked, that he supported the Resolution, and that although RoL is feeding people, it does not offer a full range of services and facilities to those being fed.
12. Chair Lye noted that RoL had been provided a copy of the Resolution.
With no more discussion at hand, Chair Lye called for a vote for Resolution 2020-012, as amended.
Logue raised a point of order regarding comments made during the period of voting on the Resolution; Chair Lye reiterated that the period of discussion was prior to the vote.
Resolution 2020-012 was ADOPTED, 5-1-0 (AYE: Logue, Lye, McDonald, Moore, and Shubert-Kwock; NAY: Armstrong; ABSTAIN: None).
COMMUNITY GROUP REPORTS
At 7:49 pm, Shubert-Kwock departed the meeting; five members present.
Honolulu Authority for Rapid Transportation (HART): Shawn Hamamoto spoke to a report already shared with the Board and available in full below as an Annex. For more information, please visit the HART website at www.honolulutransit.org, call the project hotline on (808) 566-2299, or email a question to info@honolulutransit.org.
Questions, comments, and concerns followed:
1. HART CEO Leaving? - McDonald asked if HART CEO Andy Robbins was stepping down; Hamamoto noted that the HART Board was discussing his contract (which is not up until the end of the calendar year) and that the Board will de-cide what to do after that.
Safe Haven: Greg Payton spoke to a report already shared with the Board and noted that eight out of ten Safe Haven clients stay longer than six months, and that there are two types of homeless adults: those with mental illness and those with other issues. Safe Haven provides support and housing, with case management two or three times a week—which tends to lead to longer stays. The Punawai Rest Stop is approaching its second-year anniversary, on which an update will be provided next month.
Questions, comments, and concerns followed:
1. Lifelong Care - Logue asked if there were any discussions on the state level about lifelong care in a hospital-like en-vironment. Payton noted that an option to institutionalization and Housing First is a group living situation, and that Mental Health Kokua has 15 locations on O'ahu and 40 locations statewide, serving 250 people per year, where people can stay up to a few years before moving on to other options. Payton noted that Morishige had mentioned that IHS has the contract for involuntary outpatient intervention for disabled individuals but that it is difficult to re-move someone's rights. Logue expressed concern that with COVID-19, competition for grants would increase. Pay-ton noted having been reassured by the Governor and the Mayor that social service cuts would not be as severe as those during 2008.
MEETING MINUTES
Minutes of 6 August 2020 - Chair Lye moved to adopt the 6 August 2020 regular meeting minutes as circulated. There was no discussion. Downtown-Chinatown Neighborhood Board 13 approved the motion by UNANIMOUS CONSENT, 5-0-0 (AYE: Armstrong, Logue, Lye, McDonald, and Moore; NAY: None; ABSTAIN: None).
Minutes of 3 September 2020 - Logue moved to adopt the 3 September 2020 regular meeting minutes as circulated. There was no discussion. Downtown-Chinatown Neighborhood Board 13 approved the motion by UNANIMOUS CON-SENT, 5-0-0 (AYE: Armstrong, Logue, Lye, McDonald, and Moore; NAY: None; ABSTAIN: None).
Minutes of 2 July 2020 - McDonald moved to amend the previously adopted minutes of 2 July 2020 to reflect the report provided by the Office of the Governor that afternoon, as circulated. There was no discussion. Downtown-Chinatown Neighborhood Board 13 approved the motion by UNANIMOUS CONSENT, 5-0-0 (AYE: Armstrong, Logue, Lye, McDonald, and Moore; NAY: None; ABSTAIN: None).
BOARD BUSINESS AND REPORTS
Election of Board Secretary: Moore had decided during the past month to step down from the role of Secretary; no volun-teer was keen to seek nomination to fill the position. Chair Lye deferred this item to a future meeting.
Appointment of Delegate to the Oahu Metropolitan Planning Organization (OahuMPO) CAC (Citizen Advisory Committee): Chair Lye again relayed the online-meeting obligations for the CAC and asked for a volunteer to represent the Downtown-Chinatown Neighborhood Board 13 at such meetings; Logue volunteered. Chair Lye appointed Logue to the OahuMPO CAC.
Matters of Re-Reordering the Regular Meeting Agenda: Moore acknowledged that tonight's meeting ran well, but that during some meetings, presenters are pushed into the latter portions of meetings when attention is lacking. Chair Lye recounted a brief history of agenda-reordering by NB 13 to accommodate elected officials and community members, and reiterated that he would heed proposals adopted by the Board to again reorder such.
Treasurer's Report: Armstrong noted having asked the NCO if he could review the NB 13 mailing list to inspect for and eradi-cate any duplicates to reduce printing and postage costs but was denied access. Armstrong advocated provision of a print-ing- or ink-fee subsidy for each Board member. Lye relayed that NCO NA Jackson Coley had additionally investigated the hardcopy mailing list and had advised finding no duplicated street addresses, as had been conveyed to the Board on 7 Sep-tember 2020; Armstrong noted that this review was faulty as he "was one [with a duplication], and now [has] nothing."
Board Members' Concerns:
Armstrong commented that in the 1990s, when the United States closed institutions for mental health, it went to group homes, for which taxpayers did not want to pay. Regarding adoption of Resolution 2020-012, a disservice was done to the public by not waiting 30 days. Armstrong expressed frustration that the Board had already passed resolutions recommend-ing allocation of $100,000 for funding for cameras in Chinatown and hoped that such had been forwarded offices of the Mayor and the head of the City Council. We have a Councilwoman who attends our meetings and should convey approved resolutions to her body; it appears that the city is faltering on its obligations. Armstrong noted that he hold elected officials responsible, and that the last day to register to vote for the upcoming election is 5 October 2020.
McDonald thanked Councilmember Fukunaga for being the sole elected official to attending the meeting this evening.
Logue noted that Councilmember Fukunaga stated that $100,000 or more for the cameras had been allocated, but that a vendor for such is still being sought.
Resolutions
McDonald moved and Armstrong seconded to adopt Resolution 2020-010 regarding censure of Board member Chu Lan Shubert-Kwock.
McDonald recognized Shubert-Kwock's service to the community, but noted that she is disruptive at Board meetings, demonstrates a lack of understanding of the accepted rules of conduct for Board business, and throws temper tantrums when she does not get her way. McDonald noted correlations between premature departures from meetings of NB 13 by Shubert-Kwock and the presence of certain agendized resolutions or outcomes of votes thereon. McDonald noted that he had prepared two formal complaints regarding Shubert-Kwock to present to the Neighborhood Commission Office.
Logue noted that he would not support Resolution 2020-010 unless Armstrong could say that he was perfect and moral, and accused Armstrong and McDonald of attacking elected officials and presenters, while Shubert-Kwock does not.
Chair Lye noted that Resolution 2020-010 had repeatedly been explained to all members of the Board as simply pointing out that certain cited behaviors of Member Shubert-Kwock were objectively at odds with the Neighborhood Plan, a document to which each current Member had ascribed upon assuming office. Chair Lye added that Shubert-Kwock has made offensive statements about a subset of Board members, accusing them [among other things] of being "MAGA inspired White Suprem-ists [sic]." The Chair noted that he had remained an advocate of all Members following the accepted rules, and that it abso-lutely remained within the purview of the Board to censure any Member by making clear that certain cited behaviors are inappropriate and should not recur. Failure to support Resolution 2020-010 represents a tacit endorsement of inappropri-ate behavior by Shubert-Kwock.
McDonald noted that Resolution 2020-12 is not about the sanctity of the Members being asked to vote on Resolution 2020-012 or how the same Members address non-Member attendees of Board meetings, but is instead about advising one named Member who disrupts the business of the Board, fails to respect the gavel, and uses email and social media to make personal, public attacks. McDonald reiterated the offensiveness of having been described in public emails sent by Shubert-Kwock describing him as a "MAGA inspired White Supremist" and others sent by Shubert-Kwock mischaracterizing him as the de-fendant in court proceedings.
Chair Lye moved and Logue seconded to extend the time for discussion for five minutes; the motion passed without objec-tion.
To clarify for the gallery the specific and limited intent of Resolution 2020-010, McDonald read same aloud, concluding with the following ultimatum:
RESOLVED, that the Downtown-Chinatown Neighborhood Board 13 formally censures Member Chu Lan Shubert-Kwock and requests her to immediately review and improve her attitude, civility, language, and conduct for the good of the community and our Neighborhood Board meetings.
Logue commented that it seems hypocritical to criticize Shubert-Kwock for improper use of social media or of talking beyond established time limits.
Chair Lye reiterated that Resolution 2020-010 was a matter of providing an opportunity for Members to indicate displeasure of actions by Member Shubert-Kwock which were believed to be at odds with Neighborhood Plan §2-14-117 in failing to maintain the standards of order and decorum expected of Neighborhood Board members, rather than a relative comparison between Members.
At 8:40 pm, Logue departed the meeting; four members present with loss of quorum.
Armstrong noted that this matter is about nothing more than Resolution 2020-010, which itself is meant to encourage intro-spection by Member Shubert-Kwock, and stated that he will hold every elected official accountable to standards.
Chair Lye noted without objection that Resolutions 2020-010 and -011 were to be postponed to the following quorumed meet-ing of the Board.
Lye reviewed the status of several agenda items previously requested by members of the Board. Armstrong noted that he in-tends to prepare a resolution addressing the Honolulu Liquor Commission for consideration during the next meeting of the Board.
ANNOUNCEMENTS
• The next regular meeting of the Downtown-Chinatown Neighborhood Board 13 is scheduled for Thursday 5 No-vember 2020 at Hawaii Pacific University, 1 Aloha Tower Drive, Multi-Purpose Room 3 at 6:00 pm; please monitor for updates regarding physical site accessibility and telepresence participation.
• The Downtown-Chinatown Neighborhood Citizen Patrol departs each Tuesday evening at 8:00 pm from the Diamond Head Tower lobby of Kukui Plaza. Please wear a mask, bring a friend, join the patrol, and help identify areas of concern within our Downtown-Chinatown community.
• ' lelo - Rebroadcasts of Downtown-Chinatown Neighborhood Board 13 meetings are scheduled on ' lelo channel 49 for every third Thursday at 9:00 pm, as well as 6:00 am on the second and fourth Saturdays of each month. An ar-chive of past meetings may be found on http://olelo.org/olelonet/ and searching on .
ADJOURNMENT: As there was no further business before the Board and no objections to such, Chair Lye adjourned the meeting at 8:42 pm.
Submitted by K. Russell Ho, Neighborhood Assistant
Reviewed by Jackson Coley, Public Relations Specialist
Finalized by Kevin Lye, Chair, Downtown-Chinatown Neighborhood Board 13
ANNEXES
Governor David Ige's Representative:
Below are the responses to the questions raised at the [September 2020] meeting:
1. Budget Cuts - Details and discussions of the budgetary cuts continues to be worked on at this time. However, the Governor has stated that pay cuts and furloughs are the last resort.
2. Closing Businesses - At this time the recent closure of businesses (now lifted) on Oahu is discussed in Mayor Caldwell's plan. The following weblinks and attachments are for your information.
https://recoverynavigator.hawaii.gov/#Reopening_docs
https://www.oneoahu.org/reopening-strategy
http://www.honolulu.gov/mayor/proclamations-orders-and-rules.html
State Senator Karl Rhoads:
1. $100,000 in Capital Improvement Project funds was released for improvements to the public restrooms at the State Capitol. This would include the installation of diaper changing stations.
2. The Hawaii Children & Youth Day Virtual Experience event will be held on Sunday 4 October 2020, from 10 am - 3 pm. Admis-sion is Free and you may register at the following website: hawaiicyd.org
3. I sent a letter to Director Wes Frysztacki, Department of Transportation Services voicing my opposition to Hawaii Halloween, LLC's street closure permit request for their Hallowbaloo event. Due to COVID-19, a "super spreader" event such as this is not in anyone's best interest.
4. Republican, Democrat or Independent, you will need to return your mail in ballots early due to President Trump's attempts to slow down mail service. Your ballot must ARRIVE by Election Day, Tuesday, 3 November 2020, not simply be postmarked by that date. If you can't mail your ballot at least 8-9 days before election day, take it to a Place of Deposit (there's one at Honolu-lu Hale) where you can drop it in a box that election officials will pick up with no USPS involvement.
5. If you haven't responded to the Census, you need to do so soon. There is no citizenship question. ALL residents should respond.
6. Don't hesitate to call my cell, 271-5995, with questions or concerns or email me at senrhoads@capitol.hawaii.gov
Quarterly Discussion of Housing and Homelessness:
Quarterly Report on Homelessness for Downtown-Chinatown Neighborhood Board No. 13
• Ongoing Challenges of Homelessness - The challenges of homelessness are ongoing during the COVID-19 pandemic. Services for the homeless are continuing to be provided. In August 2020, 473 people statewide were moved from homeless shelters in-to permanent housing.
• HPD -Morishige noted responsiveness by HPD to complaints and providing help to people.
• Meeting Between Outreach Providers and Area Businesses - Morishige recently facilitated a meeting with homeless outreach providers from Partners in Care, Institute for Human Services (IHS), Kalihi-Palama Health Center, and the Hawaii Health & Harm Reduction Center and staff from Harbor Court, Bank of Hawaii, and Kumu Kahua Theatre. The meeting was requested by the Harbor Court Residential Site Manager. Key actions and follow up items included the following:
A. Kalihi-Palama Health Center has expanded its outreach to seven days a week.
B. IHS is convening outreach training for the security staff of area businesses; similar outreach in Waik k has been suc-cessful.
C. Information from Hawaii Health & Harm Reduction Center about safe disposal of syringes and needles and how to request sharps containers if needed is to be shared.
D. Contact information from area security personnel is to be shared with outreach providers, to permit direct connection with security when in the area and to strengthen working relationships.
E. Morishige and his staff advocate government policies and also build relationships.
• Overview of Emergency Shelter Vacancies on O'ahu - As of Thursday 1 October 2020, there were 123 vacancies in emergency shelters, including the following:
A. 20 vacancies for families with minor children.
B. 89 vacancies for single individuals or couples, including 1 crisis bed, 6 beds for males only, and 15 beds for females only.
C. 14 vacancies for homeless veterans.
A complete listing of emergency shelter vacancies is updated daily and can be found online at https://homelessness.hawaii.gov/daily-emergency-shelter-vacancy/. Homeless individuals may contact an emergency shelter directly for services, or contact a homeless outreach provider for connection to shelter; a complete list of homeless outreach providers is found at https://homelessness.hawaii.gov/outreach-programs/.
• Recent Changes to Emergency Shelter Requirements - To make it easier for service providers to help the homeless get off the streets, on Wednesday 1 July 2020 the Department of Human Services (DHS) instituted new contract requirements for home-less shelters to increase access to shelter and lower barriers to entry:
A. No fee required for individuals with zero income, and no requirement for individuals with zero income to do commu-nity service or volunteer work in lieu of fees.
B. No banning of homeless individuals from shelter without prior approval of Department of Human Services (DHS).
C. Shelters must agree to operate 24 hours a day and not, for example, request that individuals leave during the day; in-take hours may still vary by shelter.
DHS conducts biweekly calls with shelter providers to share information and provide support.
• Continued Access to Isolation and Quarantine for Individuals Experiencing Homelessness
The Department of Health (DOH) and the City are continuing to expand the number of isolation and quarantine sites on O'ahu for individuals exposed to COVID-19 who are otherwise unable to safely quarantine or isolate on their own, including individu-als who are homeless. Additional units are at Pauahi Street, in Iwilei, and in certain hotels. Isolation and quarantine beds can be accessed through the CARES line at (808) 832-3100 or by submitting a request using a Universal Request Form on http://go.hawaii.edu/3mr. There are quarantine units for people with higher or lower levels of need. After a person is dis-charged from quarantine, the person is not returned to the streets, but to the HPD facility at Keehi Lagoon, with a goal of being placed in a shelter or long-term housing.
Behavioral Health & Homelessness Statewide Unified Response Group - GCH, DHS and DOH facilitate weekly webinars for homeless and behavioral health providers on Mondays at noon to share information related to the pandemic. Webinars are recorded and posted online at https://health.hawaii.gov/bhhsurg/weeklywebinar/.
• New Program to Provide Case Management and Outreach for Homeless Individuals with Mental Illness - DOH awarded $323,000 to support outreach and case management to engage homeless individuals with less than severe mental illness. This program addresses a gap in care for individuals who are mentally ill, but do not meet DOH criteria for severe mental illness.
• New State Rent Relief and Housing Assistance Program - The Hawaii Housing Finance and Development Corporation (HHFDC) launched an $85 million statewide program to provide assistance with current and past-due rent, mortgage, or homeowner as-sociation dues. The program utilizes federal CARES Act funds and will end on Monday 28 December 2020. Funds are distribut-ed through two intermediaries (Aloha United Way and Catholic Charities Hawaii); more information can be found at https://hihousinghelp.com.
• Continue to Support New Shelter and Housing Programs Statewide - Since the start of the pandemic, DHS has provided fund-ing to support new shelter and housing programs for homeless individuals statewide, including the following:
A. Provisional Outdoor Screening & Triage (POST) - Operated by HPD and funded by State ohana zoning funds, this pro-gram has served over 500 people since April, including over 240 placed into shelter or longer-term placements.
B. Kumuwai Permanent Supportive Housing - Located in a City-owned property on Young Street and supports formerly homeless seniors (over age 55).
C. Hale Maluhia - Operated by the Domestic Violence Action Center and provides supportive housing for families flee-ing domestic violence.
D. Hale Hanakahi and Ka Lamaku - Programs in Hilo and Kona include 50 tiny home units and provide additional shelter capacity on Hawai'i Island.
E. Kealaula at Pua Loke - Program in Lihue, Kaua i includes 29 modular homes for formerly homeless families and will open in late October 2020.
F. Huliau - Program in Kahului, Maui will add new housing for formerly homeless families and is expected to open in early 2021.
For additional information about the office of the Governor's Coordinator on Homelessness or to view data, reports, and resources relat-ed to homelessness, please visit https://homelessness.hawaii.gov, call (808) 586-0193, e-mail gov.homelessness@hawaii.gov.
Honolulu Authority for Rapid Transportation (HART):
October 2020
Construction Progress
The full 20-mile, 21 station rail system is 59.3% complete.
• West Oahu Stations Group (Kualaka'i, Keone'ae, Honouliuli) is 99.7% complete.
• Farrington Highway Stations Group (Ho'ae'ae, Pouhala, Halaulani) is 98.4% complete.
• Kamehameha Highway Stations Group (Waiawa, Kalauao, Halawa) is 96.3% complete.
• Kamehameha Highway resurfacing is 97.8% complete
• Airport Guideway and Stations Group (Makalapa, Lelepaua, Ahua, Kahauiki) is 76.1% complete
City Center Utilities Relocation (CCUR), about 5.9% complete, continues day and night utility relocation work to make way for the guide-way and station structures. Currently Dillingham Boulevard, between Middle Street and Mokauea Street, is under controlled access, which means one east-bound and one west-bound lane is open to traffic. Work also continues in the Chinatown/Downtown area along Nimitz Highway, as well as work through Kakaako and Ala Moana along portions of Halekauwila, Queen and Kona streets.
Dillingham Corridor Status
Clarification of a 'No Variance' requirement by the City Agencies requires an extensive redesign of the utility relocates throughout the length of the Dillingham corridor. HART is currently reviewing the options to provide enough space in these locations in order to define the level of redesign required and timelines to a final design.
HART's contractor is currently returning the road and pedestrian surfaces to a full level of service by early to mid-November 2020. This includes:
• Removal of steel plates, backfill of holes and levelling of services.
• Return to full functionality of sidewalks and pedestrian access. Measures may be temporary (asphalt vs. concrete).
• Traffic lane striping will be renewed as required.
• HART will be responsible for maintenance of the corridor until construction resumes.
• When construction resumes, controlled access will be reinstated.
P3 Update
The P3 procurement is still active. HART is not cancelling the procurement and will continue to consider its options with the construction of the City Center segment and completion of the project. There are several mitigation measures available under the Procurement Code. World class teams of developers and contractors stand ready to complete the project for the people of Honolulu.
For more information, please visit the HART website at www.honolulutransit.org. You can also call the HART 24-hour project hotline at (808) 566-2299, or email a question to info@honolulutransit.org.
Featured Product/Service
<!998Template_start>
<!998Template_end>
---
Please send questions about this website to