Community website by MBC/Ernest Abrams. Call 808-739-9797 for advertising/sponsorship.
First Friday Hawaii
News Item

Neighborhood Board #13 Downtown Agenda - THURSDAY 3 SEPTEMBER 2020 6:00 PM
With Permission / Courtesy of
: City and County of Honolulu Neighborhood Commission Office
<!#450IMAGESTART>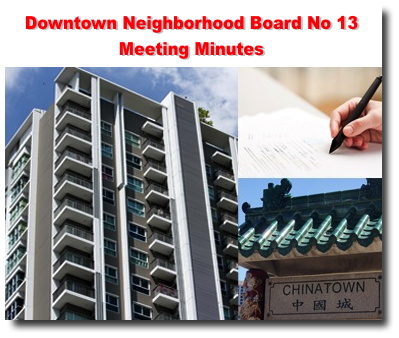 <!#450IMAGEEND>
REGULAR MEETING AGENDATHURSDAY 3 SEPTEMBER 20206:00 PM
Videoconference: <https://cchnl.webex.com/cchnl/j.php?MTID=m702afb09d82281a25d7f4240f18ac1c5>; waiting room to open at 5:30 pm

Phone [toll call]: +1 (408) 418-9388 or +1 (213) 306-30659/1/2020Meeting number / access code: 146 358 2591

Password: NJhuP7Acf37 (65487722 if by phone)
After much deliberation and conversation with sundry administrative offices, the Neighborhood Commission Office (NCO) and the City and County of Honolulu have decided to accommodate requests for the facilitation of virtual meetings of Neighborhood Boards.

In light of current advisements apropos to COVID-19, this meeting will convene by web-based videoconference; direct-dialing into the meeting by telephone is possible as well. All members of the public are invited to join this meeting using the above information; anyone wishing to testify may do so during the conference call subject to technical constraints which may arise, or may submit written testimo-ny in advance of the meeting by mail, fax, or e-mail as described in the box at the foot of this document.

The Sunshine Law has specific requirements for public meetings using interactive conference technology (ICT) within HRS §92-3.5. Giv-en the emergency order suspending the law, however, it may not be reasonable or feasible for boards to meet the exact requirements of the law, such as allowing members of the public to join board members in their homes from where they are participating by ICT in a virtual meeting during the stay-at-home order, or prohibiting action from being taken at an audio-only meeting on agenda items for which visual aids have not been made available to all meeting participants.

Information about how to join and participate in a WebEx meeting may be found on . For optimal performance and consistency, please join the meeting using a device which is directly connected by an Ethernet cable to your router. Please note that you may wish (or be directed) to download and install a free WebEx client or app for your particular device to optimize your meeting experience. Upon first joining (or re-joining) the WebEx meeting, a host or co-host may need to admit you to the main meeting from a virtual waiting room. Please plan for an ample amount of time well prior to the scheduled start of the meeting to accomplish the above steps and ensure your connection.

To prevent untoward noise and audio feedback, please use a familiar set of headphones and ensure that the microphone on your phone, smartphone, laptop, or other computing device is muted by default and can be quickly un-muted when called upon to speak or testify; a meeting host may secondarily control audio input to the meeting from your connection. Please recall that there is often an audio delay during teleconferences; please allow a few beats of extra time when awaiting a response from an audibly asked question. Note that for some portions of the meeting, typed questions may instead be preferred or required, and hence provided through the WebEx chat panel, to be read aloud to the remainder of the attendees before garnering a response.

When recognized and unmuted, or if posing a typed question, please be sure to clearly note your full name and the individual to whom your question is being directed, if applicable; this will permit other participants to remain aware of who made what comments, and to whom.

Be advised that guest presenters may be participating by telepresence from undisclosed locations, and one or more Board members with disabilities may be participating from home or elsewhere. However, please know that at this time—despite all efforts in good faith to secure and test such—this Board does not have resources to ensure consistent, seamless, and reliable audio or audiovisual par-ticipation by any or all participants. The ICT platform provided by the City and County of Honolulu cited above has not been tested by NB 13. As such, intrameeting connectivity problems may arise; the Board will establish how much time will be expended to attempt to restore connectivity, whether the loss of connectivity affects the board's quorum requirements, and whether an incontrovertibly inter-rupted meeting will either be terminated or continued to a predetermined date, time, and updated URL to be posted on the NCO web-site in some fashion.

When and if speaking, kindly address your comments to or through the Chair; each speaker will be afforded up to two minutes (inclusive of audio unmuting, self-identification, a statement or question, and receipt of any response to same) on any agenda item unless other-wise directed by the Chair.

The meeting may be recorded for broadcasting and viewing on lelo. To ensure that all verbal comments remain audible, please speak towards the designated microphone to enable your message to be heard during rebroadcasts and later viewings of the meeting.

To permit time for questions, those giving reports are urged to keep their presentations under three minutes unless otherwise advised. Board Members shall adhere to speaking limits per Board protocol. Please silence all other nearby phones and other electronic devices while adjoined to the meeting.

Thank you for your patience as we make use of this technology to permit continued engagement with the community during these trying times.

I. CALL TO ORDER

II. INTRODUCTION OF BOARD MEMBERS

III. ESTABLISHMENT OF TELEPRESENCE OPERATIONAL PARAMETERS

IV. PUBLIC SAFETY REPORTS (five minutes each)

A. Honolulu Fire Department

B. Honolulu Police Department

C. Neighborhood Citizen Patrol

V. ELECTED OFFICIALS (five minutes each)

A. Governor's Representative - Damien Elefante

B. Mayor's Representative - Garrick Iwamuro

C. City Councilmember (District 6) - Carol Fukunaga

D. State Senator (District 13) - Karl Rhoads

E. State House Representative (District 26) - Scott Saiki

F. State House Representative (District 29) - Daniel Holt

VI. PUBLIC CONCERNS (15 minutes; two minutes for each speaker for issues not on the Agenda)

VII. NEW BUSINESS

A. New Downtown-Chinatown fire station site planning (2020/PIM-1). See , , and ; accessed 27 Au-gust 2020. Assistant Chief Socrates Bratakos, Honolulu Fire Department (10 minutes)

B. Hallowbaloo 2020 [Nu'uanu Ave (between Chaplain Ln and King St), Pauahi St (between Bethel and Smith Sts (except for parking entrance/exit lanes), Hotel St (between Bethel and Smith Sts), Smith St (between parking lots mauka of Little Village and makai of Livestock Tavern); Saturday 31 October 2020]. Street closures 5 pm to 11 pm; entertainment 5 pm to 10 pm; food and beverage service 5 pm to 11 pm with alcohol service to end by 10 pm. See ; accessed 26 August 2020. Mark Tarone, Esq. [Hawaii Halloween, LLC] (10 minutes)

C. Progress towards the vision of the River of Life Board of Directors. Rann Watumull, President, RoL Board of Di-rectors (15 minutes)

VIII. COMMUNITY GROUP REPORTS (five minutes each)

A. Honolulu Authority for Rapid Transportation (HART)

B. Chinatown Watch

IX. MINUTES

A. As of the time of composition of this agenda document, regular meeting minutes of 6 August 2020 remain un-presented by NCO to NB 13 and hence are unvetted and not yet ready for approval

B. Public notice of option to amend adopted regular meeting minutes of 2 July 2020

X. BOARD BUSINESS AND REPORTS

A. Appointments

1. Representative to the Oahu Metropolitan Planning Organization (OahuMPO) Citizen Advisory Committee

B. Chair's report

C. Treasurer's report

D. Board members' concerns

E. Pending future agenda item requests, with proposed item-durations (not all require adjudication):

1. Local volunteer opportunities during hurricane season and COVID-19. Mary Finley, Senior Volunteer Re-cruitment Specialist [American Red Cross of Hawaii] (10 minutes)

2. Resolution 2020-009: Censure of member Shubert-Kwock for behavior in violation of Neighborhood Plan §§2-14-105 and 2-14-117 (10 minutes)

3. Downtown-Chinatown Neighborhood Board 13-sponsored Honolulu Mayoral and Prosecutor Candidate Forum on 1 October 2020 (60 minutes)

4. HLC Liquor licensing and Administrative Branch processes. HLC Commissioner (10 minutes)

XI. ANNOUNCEMENTS

A. The next regular meeting of the Downtown-Chinatown Neighborhood Board 13 is scheduled for Thursday 1 October 2020 at Hawaii Pacific University, 1 Aloha Tower Drive, Multi-Purpose Room 3 at 6:00 pm; please mon-itor for updates regarding physical site accessibility and telepresence participation.

B. The Downtown-Chinatown Neighborhood Citizen Patrol departs each Tuesday evening at 8:00 pm from the Di-amond Head Tower lobby of Kukui Plaza. Please wear a mask, bring a friend, join the patrol, and help identify areas of concern within our Downtown-Chinatown community.

C. lelo - Rebroadcasts of Downtown-Chinatown Neighborhood Board 13 meetings are scheduled on lelo channel 49 for every third Thursday at 9:00 pm, as well as 6:00 am on the second and fourth Saturdays of each month. An archive of past meetings may be found on http://olelo.org/olelonet/ by searching on .

XII. ADJOURNMENT
A mailing list is maintained for interested persons and agencies to receive this board's agenda and minutes. Additions, corrections, and deletions to the mailing list may be directed to the Neighborhood Commission Office (NCO) at Kap lama Hale, 925 Dillingham Boule-vard, Suite 160, Honolulu, HI 96817, by telephone on (808) 768-3710, fax (808) 768-3711, calling the Neighborhood Assistant on (808) 768-3721, or e-mailing jackson.coley@honolulu.gov. Agenda documents and minutes are also available online at http://www.honolulu.gov/nco/boards.html.

Any individual wishing to attend a Neighborhood Board meeting who has questions about accommodations for a physical disability or a special physical need should call the NCO on (808) 768-3710 between 8:00 am and 4:00 pm or email a request to nco@honolulu.gov at least three business days prior to the scheduled meeting.

All written testimony must be received in the Neighborhood Commission Office 48 hours prior to the meeting. Written and/or oral tes-timony may also be submitted directly to the Board at the meeting if said meeting has an in-person component. If submitting written testimony, please note the specific Board and agenda item(s) your testimony concerns. Send such to the Neighborhood Commission Office, 925 Dillingham Boulevard, Suite 160, Honolulu, HI 96817, by fax to (808) 768-3711, or by email to nbtestimony@honolulu.gov.
Featured Product/Service
<!998Template_start>
<!998Template_end>
---
Please send questions about this website to