Community website by MBC/Ernest Abrams. Call 808-739-9797 for advertising/sponsorship.
First Friday Hawaii
News Item

Mayor Caldwell Announces Chinatown Improvement Projects
<!#43START>
Mayor Caldwell announces Chinatown Improvement Projects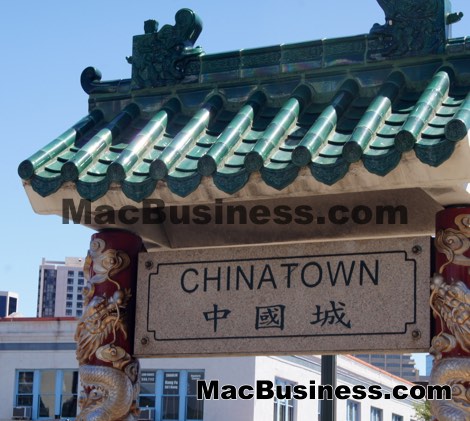 Cleaned planters with new Pak Lan trees recently planted by DPR's Division of Urban Forestry in Chinatown.
 
HONOLULU – Honolulu Mayor Kirk Caldwell today announced a handful of improvement projects for Chinatown in Downtown Honolulu. This is in addition to other improvement projects that have already been initiated.
"Chinatown is a vital part of our city, both from a cultural and economic perspective," said Mayor Caldwell. "We know our Chinatown merchants are struggling. Today's announcement will hopefully lead to a revitalization of Chinatown and the surrounding neighborhood, along with providing a boost to our merchants during this extremely difficult time."

Recently, the City worked with the Honolulu Police Department (HPD) to address concerns of illegal activities on Kekaulike Mall. HPD came up with a plan, and within a couple days had their Community Policing Team checking on Kekaulike Mall during the daytime and their bicycle team riding through the Mall in the late night hours. 

Also, the dirty, empty planters throughout Chinatown were cleaned up by the Department of Parks and Recreation's Division of Urban Forestry and new, young Pak Lan trees were recently planted in five planters on Kekaulike Mall.
Jeanne Ishikawa, Deputy Director for the Department of Parks and Recreation said the benefits of these plantings are already noticeable. "This simple action instantly brought color and appeal to Kekaulike Mall. People are smiling and admiring the Pak Lan plantings. We'll be working on other improvements to clean, sanitize, and revitalize our Honolulu Chinatown."

The Pak Lan tree is native to Indonesia, and is known for its fragrant white flowers. Deputy Director Ishikawa is asking the community to help care for the plantings by not throwing trash, food, or drinks into the planters.

Beginning on Wednesday, July 1, the sidewalks in Chinatown will be disinfected and cleaned through pressure washing with an environmentally friendly disinfectant. Crews are scheduled to complete work from 9 p.m. to 5:30 a.m. The work crew will work Mondays through Friday nights, working their way through several main streets in Chinatown. The work area covers a block area from River Street to a portion of Nuʻuanu Avenue. Going Makai, pressure washing on the sidewalks will be from North Beretania Street to North King Street, with the power washing on Kekaulike, Maunakea, and Smith Streets extending to Nimitz Highway. Pressure washing will be done on sidewalks on both sides of each identified street. The work will be a continuous cycle, 5-nights a week. When all identified streets are completed, the contractor will start over at the beginning—this will be a continuous cycle ending in December.

In addition, all TheBus stops in Chinatown and Downtown will be disinfected regularly using a new chemical-free, high-temperature steam procedure. Extra service will be provided to over fifty stops in the district.

As part of the ongoing effort to remove trash from sidewalks in Chinatown, the City's Department of Environmental Services (ENV) Refuse Division will be monitoring violations daily and issuing Notices of Violation as necessary. The City will be enforcing on businesses that do the following:

Are open for business and choose to leave trash collection carts obstructing the sidewalks. Some businesses (such as bars) that do not open until after lunch or in the evenings will not be enforced upon.

That avoid the carts and just put out bags (including yellow ones) will have their trash put back on their doorstep and given citations.

That add waste (bags, cardboard boxes) outside their carts will have their trash put back on their doorstep and given citations.


LED lighting and fixture materials have been ordered after brighter lighting on Kekaulike Mall was suggested by HPD to improve personal safety and security when traversing the mall after dark.

In another move to improve security in the area, guard services, through Aliʻi Security Systems, will run from Wednesday, July 1 to December 20, from 5 a.m. – 9 p.m. Coverage has been extended to wrap around Kekaulike Street to include the entrance to Kekaulike Courtyard's parking lot. Funding for the contract was made through an appropriation by Councilmember Carol Fukunaga. This is the second six-month contract. The original contract, mentioned earlier, started in March 2020 and had positive results in reducing loitering and unwelcome activities on sidewalks fronting city owned properties.

On Saturday, July 11, Hotel Street will be closed from 3 p.m. to 10 p.m. Restaurants will be able to place tables on the sidewalk outside their establishments to promote physical distancing. Pedestrians and bicyclists will be able to enjoy Hotel Street from River Street to Nuʻuanu Avenue free of vehicles. This "Open Street" concept was successful down Kalākaua Avenue in Waikiki with hundreds of local families taking advantage of the safe open street.
Before and after images of graffiti that was painted over at the Dan Liu building in Chinatown.

The Department of Land Management has awarded a contract to Jade Painting to paint over the graffiti at the Dan Liu Building. The work started Sunday, June 28. The City will also be painting all of the traffic control boxes in the area. A commemorative, traditional-style Chinatown gateway arch structure will be installed at Kekaulike Mall, provided by Eddie Flores.
<!#43END>
Featured Product/Service
<!998Template_start>
<!998Template_end>
---
Please send questions about this website to