Community website by MBC/Ernest Abrams. Call 808-739-9797 for advertising/sponsorship.
First Friday Hawaii
News Item

The ARTS at Marks Garage - MARCH 2020 Update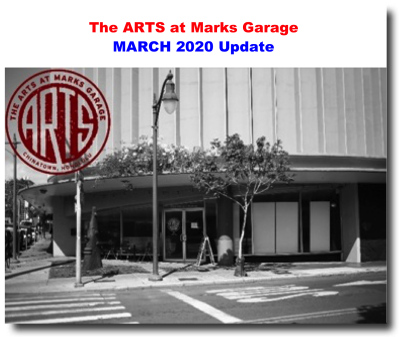 <!#43START>
The ARTS at Marks Garage - MARCH 2020 Update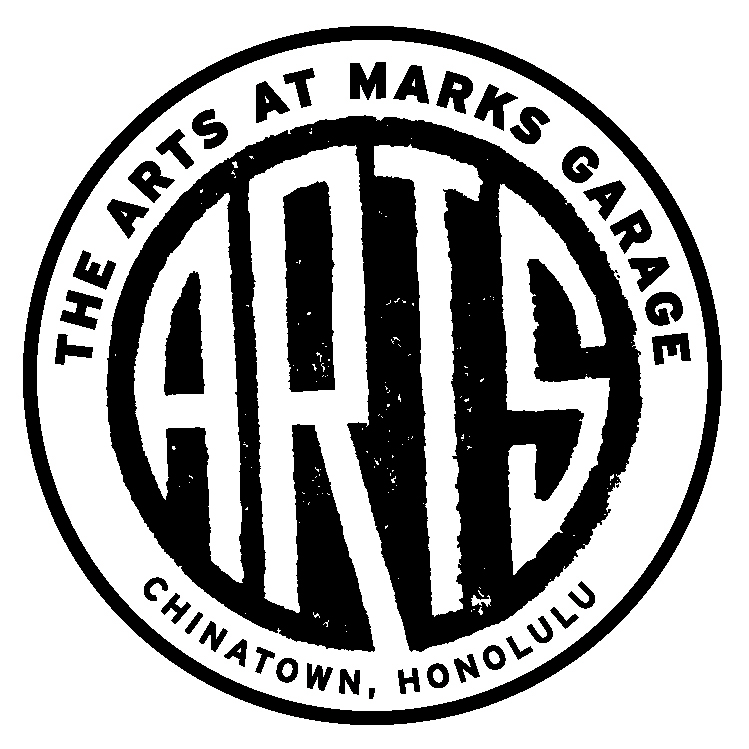 March at The ARTS


1159 Nu'uanu Avenue | Honolulu, Hawai'i 96817
808.521.2903 |
info@artsatmarks.com
|
www.artsatmarks.com

Gallery Hours: Tuesday through Saturday 12pm - 5pm


Aloha Mai Kākou –

So, this March newsletter is … a little late, but I hope that it finds you happy and healthy! We've been doing a lot of hard thinking over the last couple of weeks; and before we checked in with you this month, we wanted to have a clear and considered plan in place to deal with the unprecedented situation we're all facing. Thanks for your patience!

Let's get right to the topic on everyone's mind at the moment: COVID-19. I've said it before and I'll say it again: we here at The ARTS at Marks Garage love our 'ohana — our artists, our staff, our visitors and audiences, and our donors. Your health and safety are our primary concerns. Of course, we want to provide opportunities for artists and experiences for our patrons to the fullest extent possible; but we want to make sure we're doing that in a way that protects our community.

Here at ARTS@MARKS, we've been closely consulting the information provided by the Hawai'i Department of Health (HDOH) and the federal Centers for Disease Control and Prevention (CDC), including daily updates on the local situation. The HDOH and the CDC have provided very specific guidance for public venues. Following that guidance, as well as the examples of peer institutions in Hawai'i and across the continental U.S., we think it's best to take a hiatus for a few weeks. Here's what that will look like …

We've re-scheduled the performances and workshops that were going to be held in March. All of them will happen at a later date, but we felt it best to take a two-week "cooling off" period from events, in order to see where things stand.

This month's exhibit, by artists Hulda Esrason and Noel T. Hart, will remain in the space. We will shift some of the exhibit around to make more art visible through our wall of windows, and will offer gallery tours for small groups by appointment. We're also brainstorming ideas to make the art more available — we'll send more information as those plans develop …

Staff will still be available to answer the phone during our standard business hours (Noon to 5:00pm, Tuesday through Saturday), and to respond to emails.
This hiatus will be in place through the end of March. As the month ends and we all have a clearer sense of how the pandemic is playing out on O'ahu and across the country, we'll consult with our partners and neighbors, and make decisions about April. As soon as that decision's been made, we'll let you know.

The number of people affected by the virus remains low in Hawai'i, and we're going to do everything we can to keep it that way. It's our hope that these steps can help us to quickly but prudently restore services and programming to our community, while still keeping us all safe. Because this is a fluid situation, we'll be reviewing our policies as new information becomes available; of course, we'll update you right away if anything changes.

One of the disappointments of taking this hiatus is that it makes it harder to see our March exhibit, featuring the work of Hulda Esrason and Noel T. Hart. Both create abstract art; but they're wildly different, and their styles complement and comment on each other nicely. Ms. Esrason's work is deeply influenced by her youth in Iceland, and you can see the lava, the rock, the ice, and the wind in her bold and direct work. Alternating between super-flat layers of color and paint that's piled thickly on the canvas, Hulda creates landscapes inside a frame that you feel you could fall into. Mr. Hart's work, on the other hand, combines an almost improvisational style and a penchant for found materials with a precision that comes from his background as an architect. Working on paper, wood, and fabric, Noel creates structures and maps for a 2-D world that viewers create for themselves. I love the work of both of these artists, and I'm honored to have been able to feature them The ARTS at Marks

Garage. As I mentioned, we're looking at ways to make their work available to more people, and I hope to be able to share some news on that soon.

I'm very proud of this organization, and of the way that the staff, volunteers, and Board have come together to try to balance the needs of our artists and audiences with the safety of the community. If you value the work we do, I hope you'll take a few moments to consider contributing to our
1,001 Friends giving program
. Ongoing donations provide a foundation that allows us to know we'll be able to cover our basic needs; that's especially helpful in times like these.

Call me an optimist, but I think we – ARTS@MARKS, our 'ohana, Hawai'i, the world – we're gonna be alright. Take care of yourselves and each other; tell your family and friends that you love them; flash the shaka to a stranger. We're glad to be part of your community, and we look forward to seeing you downtown.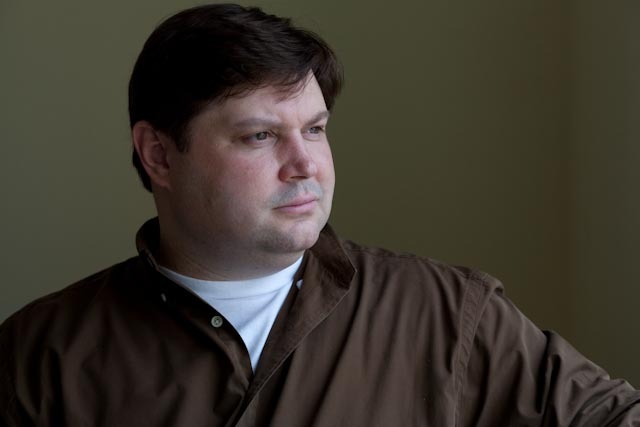 Me Ke Aloha –
~ Matthew Kelty


Join 1001 Friends!

To become a $10-a-month donor, visit
donorbox.org/1001-friends
, or click the button below. Thank you!

Support The ARTS!


March Exhibit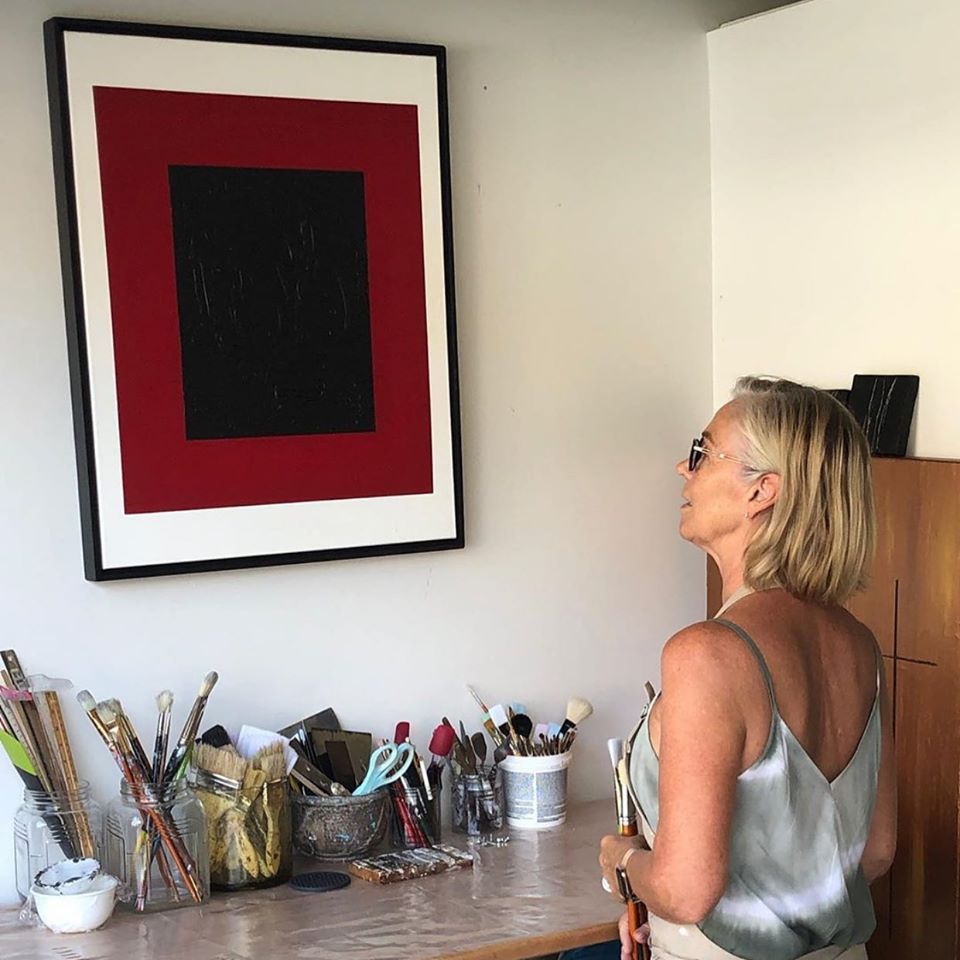 Featuring Art by Hulda Esrason and Noel T. Hart

Don't miss a beautiful assemblage of artwork by Hulda Esrason and Noel T. Hart, currently on display at the Susan Rogers-Aregger Gallery! (Better still, purchase your favorite piece and bring it home, or gift a painting to friends and family!)

Read More

Reserve a stall at The ARTS with
Parking.com
!

Use code
mghh25
for $2 off any reservations after 5pm on weekdays and all day on weekends!

Get $2 Off Parking!


Get $5 OFF your LYFT!

Use CODE:
ARTSATMARKS
for $5 off your first 4 rides! New users only. Subject to Lyft's terms.

Get a LYFT!


Our Partners

AltruVistas
COJODA Productions
Friends of the Library
Hawai'i Shakespeare Festival
Hawai'i Watercolor Society
Playbuilders of Hawaii
T-RX/Hallowbaloo Music + Arts Festival

Our Sponsors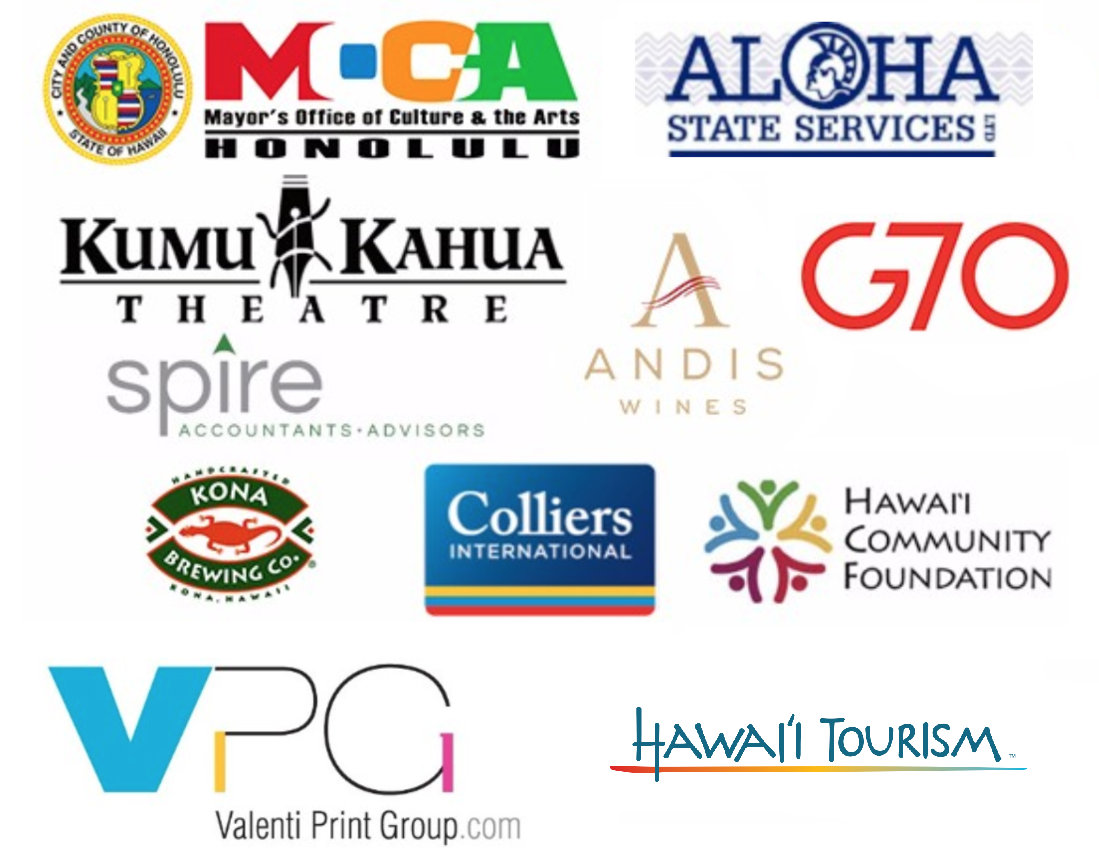 <!#43END>
Featured Product/Service
The ARTS At Marks Garage
The ARTS at Marks Garage is a community arts center with a 1,000 sq. ft. gallery, a 1,000 sq. ft. theater, and a 1,000 sq. ft. office space founded in 2001. Marks is home to 13 performing and visual arts businesses including Youth Speaks Hawaii and Hawaii Shakespeare Festival. 45,000 visitors attend 13 exhibits and 150 performances each year.
1159 Nuuanu Ave., Honolulu, HI (View Map)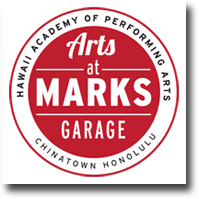 <!998Template_start>
<!998Template_end>
---
Please send questions about this website to