Community website by MBC/Ernest Abrams. Call 808-739-9797 for advertising/sponsorship.
First Friday Hawaii
News Item

Downtown-Chinatown Neighborhood Board Meeting February 2020 Minutes
With Permission / Courtesy of
: City and County of Honolulu Neighborhood Commission Office
<!#450IMAGESTART>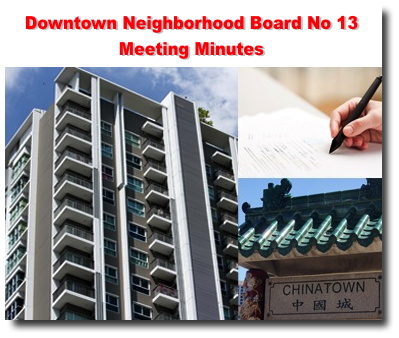 <!#450IMAGEEND>
REGULAR MEETING MINUTESTHURSDAY 6 FEBRUARY 2020ONE ALOHA TOWER, MULTI PURPOSE ROOM 2and (by interactive conference technology)200 NOHEA KAI DRIVE (LAHIAINA, HAWAII 96761-1985)
CALL TO ORDER - Chair McDonald called the meeting to order at 6:00 p.m. Quorum was established with nine members present. Note: This nine-member Board requires five members to establish a quorum and to take official Board action.
Board Members Present - Robert Armstrong, Roxie-Anne Kamoshida, James Logue, Kevin Lye, Sandy Ma, Kevin McDonald, Dolores Mollring, Willis Moore, Chu Lan Shubert-Kwock
Board Members Absent - None
Guests - Lieutenant Pamela Liu (Honolulu Police Department); Captain Russell Youth (Honolulu Fire Department); Justin Gruenstein (Mayor Kirk Caldwell's representative); Damien Elefante (Governor David Ige's representative); Kimberly Ribellia (Councilmember Carol Fukunaga's representative); Clare and Diana Ronquillo (Senator Karl Rhoads' representative); Scott Morishige (Governor's Coordinator on Homelessness); Lee Stack (Chinatown Improvement District); Fran Butera (Chinatown Watch); Pat Lee (Honolulu Authority for Rapid Transportation); Greg Payton (Safe Haven); Ra Long, John Selby, Don Murphy, Ronald Higa, Richard Medeiros, Heather Lusk, Fred White, Fid Limani (community members); Harry Cho (Neighborhood Commission Office). Name was not included if not known or if illegible on the sign-in sheet.
PUBLIC SAFETY REPORTS
Honolulu Police Department (HPD) - Lieutenant Liu reported the following:
• January 2020 Statistics: There were 11 motor vehicle thefts, 8 burglaries, 51 thefts, 28 unauthorized entries into motor vehicles (UEMV), 24 assaults, 3 sex assaults, 13 drug offenses, and 2,589 total calls for service.
• Safety Tip: Safety tips were provided on burglary prevention.
Questions, comments, and concerns followed:
1. Arrests: McDonald asked how more arrests can be made. Liu responded that there needs to be a complainant, probable cause, identification, etc.
2. Drug Offense: Ma asked about the increase in recent drug offenses. Liu stated that the statistics for drug offenses increase in the Fourth Watch patrols of Chinatown.
Honolulu Fire Department (HPD) - Captain Youth reported the following:
• January 2020 Statistics: There was 1 structure fire, 5 activated alarms (no fire), 141 medical emergencies, and 5 motor vehicle collisions with a pedestrian.
• Safety Tip: Safety tips were provided on candle lights.
Questions, comments, and concerns followed:
1. Statistics: A community member asked how many medical emergencies are due to people getting injured on the streets compared to normal medical emergencies such as at residences. Youth responded that there is a national organization that is working to begin tracking those statistics.
2. Kukui Plaza: Lye requested a point of contact regarding HFD's involvement in potential changes to Kamali'i Mini Park next to Kukui Plaza. Youth responded that he will contact Lye with that information.
Neighborhood Citizens Patrol (NCP) - Mollring reported that they have noticed broken windows, broken pavers, and empty storefronts.
ELECTED OFFICIALS
Governor David Ige's Representative - Damien Elefante reported the following:
• Capitol Connections: This month's Capitol Connections highlights Governor Ige's State of the State address, increases to minimum wage, and tax relief.
Questions, comments, and concerns followed - Tax Rates: McDonald raised concerns with the tax rates in Hawaii but poor quality of education, pay for school teachers and first responders, and infrastructure.
Mayor Kirk Caldwell's representative - Marc Alexander reported the following:
• Follow-Up on Concerns:
o Yellow Trash Bags: Department of Environmental Services (ENV) responded that the City will continue to provide yellow bags at no cost for its business accounts and residential customers in Chinatown through the end of January. Additional bags have been purchased for this use. Should customers require additional yellow bags, please contact the Refuse Division's Collection Administrator, Kris Gourlay, on (808) 768-3407.
o Dr. Sun Yat-Sen Memorial Park Construction: Department of Design and Construction (DDC) responded that the City has contracted with a general contractor to renovate the park. The work will include, the relocation of the Sun Yat-Sen statue, install new pedestrian paving, landscaping and lighting.
o Traffic Study: Department of Transportation Services (DTS) responded that they will perform an investigation, which will include a (site inspection, review of the traffic collision history, etc.) and take appropriate action as warranted by their analysis. DTS will contact the Mayor's Representative if any additional information be required during their investigation.
o Illegal Activity on Pauahi Street: Department of Facility Maintenance (DFM) responded that the DFM Stored Property Ordinance (SPO) and Sidewalk Nuisance Ordinance (SNO) enforcement actions are limited to illegally stored personal property on sidewalks and City facilities. These ordinances do not prohibit anyone from being in public areas. DFM will continue to respond to reports and complaints of sidewalk obstructions due to illegally stored personal property and asks community members to call (808) 768-4381 to report any and all observed violations of the SPO and SNO along City streets, sidewalks, parks and other facilities. Persons violating the Sit-Lie ordinance and persons involved in illegal criminal activity should be reported to the HPD by calling 911.
o Freight Loading Zone: DTS responded that they have previously investigated the concern for a freight loading zone on Merchant Street, between Bishop Street and Alakea Street. Their updated investigation confirmed the freight vehicles are utilizing the 24-hour "No Parking" restriction on Merchant Street, between Bishop Street and Alakea Street. In accordance with Section 15-14.8(1)(2) of the Revised Ordinances of Honolulu, commercial vehicles with valid freight loading zone permits are permitted to load and unload expeditiously with a maximum time limit of 30 minutes except during the AM/PM peak hours in the "No Parking" zones. As such, DTS does not recommend any changes to the current signage on Merchant Street between Bishop Street and Alakea Street at this time considering there is sufficient loading space on this section of Merchant Street.
o Fort Street Mall Lights: DDC responded that they have investigated this request and found burnt out lamps on three decorative light standards on Fort Street Mall around Pauahi Street and Chaplain Lane. A work order was sent to DFM to replace the burnt out lamps. During the investigation, it was discovered that several of the light standards show signs of corrosion and should be programmed or replaced. This was discussed with the Department of Parks and Recreation (DPR), which asked DDC to prepare a feasibility study to replace the light standards and upgrade the lighting to LED lighting.
Questions, comments, and concerns followed:
1. Trip Hazards: Shubert-Kwock raised concerns regarding uneven and exposed concrete, holes, and exposed iron rods, along Smith Street, Kekaulike Street, Maunakea Street, and Nu'uanu Avenue sidewalks.
2. Yellow Trash Bags: Logue raised concerns that the City ran out of yellow trash bags when businesses called for more. McDonald requested a report from the ENV inspector regarding how ENV is tracking who pays for yellow bags and who illegally dumps trash.
3. Surveillance Cameras: Armstrong raised concerns that the cameras in Chinatown are not working and asked about the status of the cameras.
4. Pavers: Mollring raised concerns with broken pavers from Merchant Street to Beretania Street.
5. Trash: McDonald asked how the City is addressing homeless digging through the trash.
6. Vacant Storefronts: A community member asked what the City is doing to address the vacant storefronts in City owned properties along Pauahi Street, and also noted that the vacant storefronts invites homeless and illegal activity.
Senator Karl Rhoads - Diana Ronquillo reported the following:
• Bills: In the January 2020 meeting, board member Logue requested copies of bills that Senator Rhoads would be introducing in 2020. A list of these bills was emailed to Logue and also separately to the Board prior to this meeting.
• Support Animals: In the January 2020 meeting, board member Lye asked about legislation to address the abuse of out-of-state emotional support animal attestations. In the 2019 session, Senator introduced Senate Bill (SB) 334 to address this issue. Since this is the second year of the biennium, any bills pending before the legislature at the end of last year's session carry over to this year's session and are back in play; SB 334 is now alive in this session.
• Graffiti: Residents in the community voiced their concern about the graffiti on the 1040 Smith Street property. Senator communicated this concern to the owners of the building and the City's Department of Design and Construction. The Board will receive an update once a response is received.
• Hallowbaloo Event: Members of the community have voiced their concerns over the excessive noise that occurred during this past year's Hallowbaloo event. Senator communicated this concern to both Donald Pacarro and Anna Hirai from the City's Liquor Commission. Initially, the Liquor Commission denied receiving any complaints, and therefore did not act upon them. Subsequently, the Liquor Commission admitted that they were misinformed of the complaints and apologized for their error.
• Voting by Mail: Vote by mail will begin this year. All properly registered voters will automatically receive a mail ballot packet approximately 18 days prior to the election. In addition, voter services centers will be open 10 days prior to each election. For more information, please visit the Office of Elections website at www.elections.hawaii.gov or call (808) 453-8683.
Questions, comments, and concerns followed - Crime: McDonald stated that he would like to see more emphasis on arrests and keeping criminals off the street.
House Representative Daniel Holt - Representative Holt reported the following:
• Lowering the Cost of Living: Hawaii's high cost of living is the single biggest obstacle to local families who want to build their lives and careers here. To reduce our shared tax burden and make Hawaii more affordable, Representative Holt co-sponsored House Bill (HB) 2541 which makes the State Earned Income Tax Credit (EITC) refundable and increases the food/excise tax credit by 35%. This piece of legislation will save the average working class family of four approximately $500 per year in taxes.
• Addressing the Housing Shortage: The housing shortage in our State has been growing for decades now with no end in sight. HB2542 is a bold proposal calling for the construction of affordable housing across the islands. To meet housing needs, we have identified a number of state-owned parcels of land on all islands and the State will partner with the private sector to offer leasehold housing units to qualified buyers. With an appropriation of $275 million, this bill has the potential to create thousands of affordable housing units.
• Transforming our Schools: Many schools in our State have fallen into disrepair and are woefully inadequate to provide a safe and stimulating learning environment for our keiki. This year, Representative Holt co-introduced HB2544, which will create a new agency exclusively focused on the development, planning, and construction of all public-school improvement projects. This new School Facilities Agency will also engage with the public to give students and their families the opportunity to share their concerns and priorities.
• Providing Access to Early Learning: The lack of access and affordability of pre-school in our state contributes to the cycle of poverty and achievement gap. Representative Holt recently co-sponsored HB2543 which aims to increase access to early learning opportunities for unserved preschool-age children, especially those from low-income households. This initiative will help local families who currently struggle to find quality and affordable early education for their children.
• Rising Stagnant Wages: The second component of HB2541 provides for an increase of the State minimum wage to $13.00 per hour by 2024. The current $10.10 minimum wage went into effect at the beginning of 2018, meaning that it has not risen in the past two years to meet the increasing cost of living. This legislation will call for an increase to $11.00 in 2021, $12.00 in 2022, $12.50 in 2023, and finally $13.00 in 2024.
Questions, comments, and concerns followed - Minimum Wage: Shubert-Kwock noted that minimum wages need to be increased even more. McDonald noted that increasing minimum wages would negatively affect businesses.
Councilmember Carol Fukunaga - Kimberly Ribellia reported the following:
• Maunakea Marketplace Chinese New Year's Celebration: In 2019, Maunakea Marketplace obtained City approval to convert its under-utilized second floor space into 28 innovative rental studios, 8 one-bedroom units, and 1 two-bedroom unit for low-income renters. These affordable housing units, which will also provide convenient housing for first-floor produce vendors and retailers, will benefit from existing, spacious common area walkways and open spaces and nearly 4,000 square feet of new amenity space that will include a fitness center, laundry room, and multipurpose room.
• Kamali'i Mini Park: Complaints about increased illegal activity at Kamali'i Mini Park has increased and Councilmember requested an update from Department of Parks and Recreation (DPR) and HFD on the implementation of Resolution 19-250, FD1. The departments stated that "they have met and are proceeding with the due diligence process and will determine which alternative uses may be appropriate for the park." A RISR was submitted to address the illegal activity in the park and HPD Lt. Lee of Narcotics/Vice Division informed our office that his division is working with personnel from the District 1 patrol, Crime Reduction Unit, and Community Outreach team on efforts to reduce crime in the park.
• Loitering Along City Owned Streams: Councilmember Fukunaga introduced Bill 6, Relating to City-owned Streams and Riparian Zones, on January 23, 2020. The purpose of the measure is to amend the provisions relating to the regulation of City-owned streams and stream riparian zones or portions thereof to prohibit, subject to certain exceptions, persons from sitting, lying, or walking on a wall erected by the City in City-owned stream riparian zones.
• Pilot Project for Private Security: The DLM and Chinatown community stakeholders met on Friday 31 January 2020 to discuss the use of security guard services in Chinatown utilizing funding Councilmember included in the FY20 budget totaling $250,000.
• Pending Capitol Improvement Project Updates: Central Fire Station Historic Door improvements - $398,100 (notice to proceed authorized on May 8, 2019); Chinatown Police Station and Heritage Center Roof and AC Improvements - $2,418,000 (Notice to Proceed is pending); Dr. Sun Yat-Sen Memorial Park Improvements - $928,000 (notice to proceed authorized on November 12, 2019).
Questions, comments, and concerns followed:
1. Graffiti: Mollring raised concerns with graffiti on the old Walgreens building.
2. Security Patrol: Ma asked when the security would be patrolling. Ribellia responded that they would be patrolling from 5:00 a.m. to midnight.
3. Trip Hazards: Shubert-Kwock raised concerns with trip hazards in Chinatown.
RESIDENTS/COMMUNITY CONCERNS
• Housing First: A community member would like to know how many housing first vouchers were awarded.
• Smith-Beretania Mini Park: A community member raised concerns with the park smelling of feces.
• Empty Storefronts: A community member raised concerns with empty storefronts at city-owned properties and at Chinatown Gateway Plaza.
NEW BUSINESS
Kokua Senior Affordable Housing Project - Dennis Silva provided an update on the project.
Questions, comments, and concerns followed:
1. Size: Shubert-Kwock asked what the size of the micro-studio is. Silva responded that it should be around 267 to 285 square feet.
2. Senior Citizens: McDonald raised concerns that seniors may have difficulty living in an area with many events, loud noise, crime, and traffic.
3. Greenery: Lye asked if the developers had maximized the ability to preserve or add trees or other greenery to this downtown block. Silva responded that they are working with the landscape artist to do so.
4. Other Buildings: A Pinnacle resident raised concerns that neighboring buildings will be facing the each other and will make the living spaces visible.
Resolution 2020-005 calling for Support of the 2020 Decennial Census - Richard Medeiros reported the following:
• Importance to Hawaii: The Census brings $2 billion in federal funding.
• Personal Information: Data collected by the Census are used for statistical purposes only; confidentiality is required by law. All Census employees swear a lifetime oath to protect your information. Personal information is not shared with any other government agencies. Penalties for violation confidentiality is up to five years imprisonments and/or a fine of $250,000.a
• Senate District 13: In the 2010 census, only 81.1% of this district mailed back their questionnaires, requiring more costly and difficult in person follow up for the remaining 18.9%. Based on current census estimates, approximately 10% of the current population live in hard-to-count neighborhoods.
• Neighborhood Boards: The Neighborhood Boards may help by educating your networks about the importance of the Census, notifying others about Census jobs, sharing the Census resolution, and notifying CNHA or partnership specialists about outreach opportunities at community events.
Moore moved to adopt Resolution 2020-005 calling for support for the 2020 US Decennial Census. Lye moved to amend the resolution. The motion to amend the resolution was adopted by unanimous consent, 9-0-0 (Aye: Armstrong, Kamoshida, Logue, Lye, Ma, McDonald, Mollring, Moore, Shubert-Kwock; Nay: None; Abstain: None). The amended resolution was adopted by unanimous consent, 9-0-0 (Aye: Armstrong, Kamoshida, Logue, Lye, Ma, McDonald, Mollring, Moore, Shubert-Kwock; Nay: None; Abstain: None).
St. Patrick's Day Block Party - Don Murphy reported that the event will take place on 17 March 2020. Street closures, including Nu'uanu Avenue between King Street and Nimitz Highway, Merchant Street between Bethel Street and Nu'uanu Avenue, and Marin Street between Smith Street and Nu'uanu Avenue, will begin at 6:00 p.m.
Moore moved to support the St. Patrick's Day event. Discussion followed:
1. Agenda: Shubert-Kwock suggested noting on the agenda the date, time, and streets closed.
2. Benefits: Lye offered Murphy an opportunity to elucidate the benefits arising from the event. Murphy responded that donations are made to local charities through this event.
3. Event Opposition: A community member raised concerns that some events are supported due to cultural/ethnic ties, while others are not.
4. Noise: Ma asked if there will be any issues with noise. Murphy responded that the music will end at 10:00 p.m.
5. Sidewalks: Shubert-Kwock asked to keep the sidewalks clear.
The motion was adopted by unanimous consent, 9-0-0 (Aye: Armstrong, Kamoshida, Logue, Lye, Ma, McDonald, Mollring, Moore, Shubert-Kwock; Nay: None; Abstain: None).
Homelessness in Downtown-Chinatown - Scott Morishige provided an update regarding recent complaint calls received, actions taken regarding the complaints, a syringe outreach report from Hawaii Health and Harm Reduction Center, the Chinatown Joint Outreach Center, and legislative updates.
Questions, comments, and concerns followed:
1. Homelessness: Shubert-Kwock raised concerns with the increase of homeless in Chinatown.
2. Process: Logue asked for more information regarding the process of the project.
3. Arrests: McDonald raised concerns with the lack of arrests being made when crimes are committed.
4. Mental Health: Armstrong raised concerns with the importance of mental health.
5. Health Care: A community member asked about rapid response mechanisms for treatment.
Resolution 2020-004 - This resolution requests the City and County of Honolulu to send a representative from DTS to meetings of Neighborhood Board 13 every other month to discuss ongoing issues in the community.
Moore moved to adopt the resolution. Kamoshida moved to amend the resolution. The motion to amend the resolution was adopted by unanimous consent, 8-0-0 (Aye: Armstrong, Kamoshida, Logue, Lye, McDonald, Mollring, Moore, Shubert-Kwock; Nay: None; Abstain: None). The amended resolution was adopted by unanimous consent, 9-0-0 (Aye: Armstrong, Kamoshida, Logue, Lye, Ma, McDonald, Mollring, Moore, Shubert-Kwock; Nay: None; Abstain: None).
COMMUNITY REPORTS
Safe Haven - Greg Payton reported the following:
• January Statistics: There were 5 Safe Haven discharges/intakes, 5 activity center placements, 1 DOH-AMHD support housing, and 11 total permanent housing placements. The grand total through January 2020 is 36 placements. For more information or a copy of the Safe Haven report please contact Gary Payton at gpayton@mhkhawaii.org
Questions, comments, and concerns followed - Guards: Shubert-Kwock raised concerns that the Safe Haven guard was not doing his job.
Honolulu Authority for Rapid Transportation (HART) - Pat Lee reported that the full 20-mile, 21-station rail system is over 53% complete, with most of this on the west side. HART and the City are working together to prepare for an initial opening of passenger service of the Honolulu rail system prior to launching full service. Train and system testing continues, and HART is working with DTS and the State Department of Transportation on the safety certification and service reliability requirements in preparation for passenger service. HART's job is to design, build, test, and certify the rail system to ready it for revenue passenger service. HART staff is preparing for operational readiness in system integration testing, pre-revenue operations, management capacity and capability, and safety certification, all to get the trains, stations, and facilities ready to ride. The City's Department of Transportation Services will be in charge of operating and maintaining the rail system along with TheBus and TheHandi-Van. A smart-card swiping system, the HOLO card will be needed to ride the train. No cash ticketing will be available so everyone will need a HOLO card to ride. Riders may arrive to the stations by bus or Handi-Van connections, walking, riding a bike, taxi or ride share, being dropped off at the stations, or using one of the planned park-and-ride lots along the route. There will be four new bus transit centers at the Keone'ae station (UH West Oahu), the Ho'ae'ae station (West Loch), Waiawa station (Pearl Highlands), and Halawa station (Aloha Stadium). If you want to see the train and the station first hand, HART is holding a Community Train Day this Saturday at the Halaulani Station at LCC. The event runs from 10:00 a.m. to 3:00 p.m. and is open to the public. The annual HART Poster Contest is underway, and it is open to all Oahu high school students in 9th to 12th grades attending public, charter, private, or home schools. Posters are due on Friday 13 March 2020. In your area, utility relocation work continues with night-time work on Nimitz Highway from River Street to Alakea Street, occurring at different intersections between 5:30 p.m. to 5:00 a.m. Detailed information for specific intersections and times are available on the project website. For more information, please visit the HART website at www.honolulutransit.org, call the project hotline on (808) 566-2299, or email a question to info@honolulutransit.org.
Chinatown Business and Community Association (CBCA) - Shubert-Kwock reported that the CBCA monthly meeting was held at Golden Palace on 14 January 2020 at 10:00 a.m. Guests included Commander Ryan Nishibun, City Prosecutor candidate Judge Steven Alm, Weed & Seed, and HART and CBCA Board of Directors. Topics of discussion included Chinatown security issues and working with the City Department of Land Management, City Managing Director's Office, Councilmember Carol Fukunaga, Chinatown community stakeholders, CBCA, Chinatown Improvement District, Chinatown Watch, and others. Money has been released by the Managing Director's Office to hire private security guards for certain high-risk city buildings including Wilson Hale and Pauahi Recreation Center, and for guards to assist HPD on sit-lie and sidewalk encroachment and safety issues. Chinatown held its Welcome the Chinese Lunar New Year of the Rat on 17 January 2020 with a dozen lions roaring down all over Chinatown, and a Happy Chinese New Year festival was held at the Chinese Cultural Center. The Chinese New Year events attracted close to 5,000 folks on two weekends. Rounds in Chinatown continue on a daily basis and reports are made to HPD. Trash issues have vastly improved. Mahalo to Deputy Director Houghton and Supervisor Burgess. CBCA and Alan Hakoda distributed 800 personal security alarms to seniors in response to many dangerous purse snatchings; these alarms can be purchased for $3 each on Amazon. The next CBCA meeting is on 11 February 2020 at 10:00 a.m. at Golden Palace. $1,200 has been raised for Chinatown and the Chinese-American World War II veterans scheduled to receive their bronze replicas of the Congressional Gold Medal in April 2020. On 1 January 2020, a huge float honoring World War II veterans was presented by the Chinese American Heritage Foundation at the 131st Rose Parade in Pasadena at the cost of $130,000 with hundreds of volunteers. CBCA is donating $500 to the Chinese American Heritage Foundation and $100 to Chinese Foreign Wars Veterans. For more information or a copy of the CBCA report please contact Chu-Lan Schubert-Kwok at clskwock@gmail.com .
Chinatown Improvement District - Lee Stack reported the following:
• River Walk Project: Solomon Enos and Jim Dong were added to the panel guiding the project and we held a very productive meeting early this week. Next step is to draft and refine a call for artists. The project panelists are very excited about this project and its potential positive effect for the area. Community Patrols: CID has started a new quarter with two new signups and several inquiries. House Bill 1945 is coming up for a hearing in the State Legislature soon. It is by means of this legislation that the CID was one of the groups able to receive matching funds to help expand and develop this project.
• Sit-Lie Hours: At the October 2019 meeting, CID voted unanimously to support an extension of sit-lie hours to be in effect twenty-four hours a day, seven days a week, similar to the hours within Waikiki.
• Meeting with Department of Land Management: CID participated in this meeting and offered to collect community comments and feedback regarding City-funded guard services outside City properties in Chinatown. We have created a means to capture the comments and look forward to sharing these suggestions with the City. We want to thank Council member Fukunaga, the City's Department of Land Management, and HPD for getting this project up and going. For more information or a copy of the Chinatown Improvement District report you may contact Lee Stack at kdesigns808@gmail.com .
Chinatown Watch - Fran Butera reported the following:
• City Guards: We are pleased to report that effective last Monday 3 February 2020, City-funded private security guards are patrolling the public spaces around certain City-owned properties at the Ewa end of Chinatown. The Department of Land Management (DLM) under Director Sandy Pfund has contracted with a local security company for the 5 months remaining in FY 2020 (now through June 30). This pilot phase covers known problem areas along North Hotel and North Pauahi Streets where illegal activity has been concentrated. City guards are on duty from 5 a.m. to midnight, seven days a week. In their first week on the job, the city guards have been coordinating with HPD and DLM to establish procedures. A working group made of GD, CBCA, and Chinatown Watch members is set up to provide continuous feedback to DLM as the program rolls out. We are hopeful that with the demonstrated success of this program, the City will 1) continue to fund City Guards into next fiscal year and beyond, and 2) extend their range to include more City properties in Chinatown, including Kekaulike Mall and Smith-Beretania Mini Park.
• Graffiti Clean Up: Chinatown Watchers including Neighborhood Board Vice Chair James Logue and former Neighborhood Board Vice Chair Ernest Caravalho spent a Saturday afternoon in January de-tagging a badly defaced building on Maunakea Street. The owner provided all supplies and our Tag Team did the painting. This one was easy because it is solid concrete painted in flat colors; removal from historic buildings of brick or lava stone is much more complicated. Small citizen actions like this can help us change the energy in our neighborhoods. Let's take back our visual landscape. If you are a property owner who needs help removing graffiti, or a citizen who wants to volunteer, please email JamesLogue412@gmail.com.
• Trash Solutions: Last month, Chinatown business owners who pay for City trash pick-up received notices from the Department of Environmental Services stating that 1) The City plans to pilot a new trash collection system with locking, wheeled bins, and 2) The City will continue distributing yellow trash bags to account holders for free, until further notice. We welcome these signs that the City is working on new solutions to our serious, on-going trash problems without heaping further burdens on our small businesses.
• Ongoing Issues with Blight and Crime: It's heartening to be able to report on small gains toward public safety and community-building. However, daily life in Chinatown is still discouraging. Merchants, residents, visitors, and workers continue to struggle with homeless camps, public drinking and drug use, psychotic outbursts, crime, and filth. The following incidents and those on previous pages were posted to ChinatownWatch.com in the past four weeks.
• Actions that City Administrators can take: Provide all additional funding needed to support HPD in protecting Chinatown's citizens. Commit to being an active, present landlord at your Chinatown properties. Find and vet responsible tenants for your vacant spaces. Lease to tenants who support a healthy neighborhood, not diminish it. Actively manage the properties. Be on site at least weekly. Fix the broken things. Keep it clean. Make it safe. Listen to tenants and community concerns and act on them. Move River of Life Mission's feeding operation to Iwilei this year. Work with the Chinatown community to truly understand and collaboratively solve our district's problems. Close the Pauahi Street hygiene center and relocate Safe Haven out of Chinatown. Close the liquor stores that sell alcohol and drugs to homeless and mentally ill substance abusers.
• Actions that Concerned Citizens Can Take: Call 911 to report violations. Talk to your neighbors about the problems. Encourage them to call 911, too. Post incidents anonymously to ChinatownWatch.com. Urge the City Council and Mayor Caldwell to fund private security patrols for all of Downtown-Chinatown's public spaces. Contact Councilmember Fukunaga's office to report incidents in your area. Email cafukunaga@honolulu.gov or call (808) 768-5006. Support HPD deploying police foot and bike patrols 24/7 throughout Downtown-Chinatown. Get some neighbors together to meet with the HPD's Community Policing team. Call the CPT office at (808) 732-3927. A strong community partnership with HPD is good for everyone. Merchants and property owners, please join the Chinatown Improvement District's neighborhood security patrol. Call Lee Stack on (808) 589-9927, email chinatownimprovementdistrict@gmail.com, or visit the website cidchinatownhawaii.org. To order Chinatown Watch window signs for your business, email ChinatownWatch@gmail.com. For more information or a copy of the Chinatown Watch report please contact Fran Butera at fran@foodscapeshawaii.com .
Shubert-Kwock departed at 9:10 p.m.; eight (8) members present.
McDonald announced that to facilitate monthly meeting agenda development, community organizations should submit reports to the Chair no later than 5 days prior to the meeting. If a report is not submitted community group leaders may still give their reports during the "Public Concerns" portion of the meeting.
APPROVAL OF MINUTES
McDonald moved to amend the January 2020 minutes to reinstate the Chinatown Watch report excised by NCO from the submitted minutes. The motion was adopted by majority vote, 6-2-0 (Aye: Kamoshida, Logue, Lye, Ma, McDonald, Mollring; Nay: Armstrong, Moore; Abstain: None). The amended minutes were approved by unanimous consent, 8-0-0 (Aye: Armstrong, Kamoshida, Logue, Lye, Ma, McDonald, Mollring, Moore; Nay: None; Abstain: None).
ANNOUNCEMENTS
• Next Meeting -The next Downtown-Chinatown Neighborhood Board No. 13 is scheduled for Thursday 5 March 2020 at Hawaii Pacific University, One Aloha Tower Drive, Multi-Purpose Room 2 at 6:00 p.m.
• Neighborhood Citizen Patrol - The Neighborhood Citizen Patrol meets each Tuesday on the Diamond Head side of Kukui Plaza at 8:00 p.m. Please join the patrol and support its efforts to express service and pride in our Downtown-Chinatown community.
• ' lelo - Rebroadcasts of Downtown-Chinatown Neighborhood Board 13 meetings are scheduled on ' lelo channel 49 for every third Thursday at 9:00 p.m., as well as 6:00 a.m. on the second and fourth Saturdays of each month. An archive of past meetings may be found on http://olelo.org/olelonet/ and searching on .
ADJOURNMENT - McDonald adjourned the meeting at 9:20 p.m.
Submitted by: Harry Cho, Public Relations Assistant
Edited by: Kevin Lye and Kevin McDonald
Featured Product/Service
<!998Template_start>
<!998Template_end>
---
Please send questions about this website to