Community website by MBC/Ernest Abrams. Call 808-739-9797 for advertising/sponsorship.
First Friday Hawaii
News Item

Downtown-Chinatown Neighborhood Board Meeting January 2020 Minutes
With Permission / Courtesy of
: City and County of Honolulu Neighborhood Commission Office
<!#450IMAGESTART>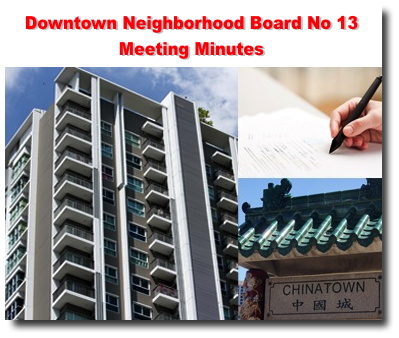 <!#450IMAGEEND>
REGULAR MEETING MINUTESTHURSDAY 2 JANUARY 2020ONE ALOHA TOWER, MULTI PURPOSE ROOM 2
CALL TO ORDER - Chair McDonald called the meeting to order at 6:00 p.m. Quorum was established with eight members present. Note: This nine-member Board requires five members to establish a quorum and to take official Board action.
Board Members Present - Robert Armstrong, Roxie-Anne Kamoshida, James Logue, Kevin Lye, Sandy Ma, Kevin McDonald, Dolores Mollring, Willis Moore
Board Members Absent - Chu Lan Shubert-Kwock
Guests - Lieutenant Brian Taniguchi and Major Ryan Nishibun (Honolulu Police Department); Captain Sean Arakaki (Honolulu Fire Department); Marc Alexander (Mayor Kirk Caldwell's representative); Damien Elefante (Governor David Ige's representative); Councilmember Carol Fukunaga; Senator Karl Rhoads; Scott Morishige (Governor's Coordinator on Homelessness); Lee Stack (Chinatown Improvement District); Fran Butera (Chinatown Watch); Pat Lee (Honolulu Authority for Rapid Transportation); Greg Payton (Safe Haven); Ronald Higa, Steve Lohse, Steve Yaworsky, Mike McCormack (community members); Harry Cho (Neighborhood Commission Office). Name not included if not known or if illegible on the sign-in sheet.
McDonald moved and Moore seconded the motion to amend the agenda to add discussion regarding homelessness under new business. The motion was adopted by majority vote, 7-1-0 (Aye: Armstrong, Kamoshida, Logue, Ma, McDonald, Mollring, Moore; Nay: Lye; Abstain: None).
PUBLIC SAFETY REPORTS
Honolulu Fire Department (HPD) - Captain Youth reported the following:
• December 2019 Statistics: There was 1 structure fire, 3 nuisance fires, 1 cooking fire, 14 activated alarms (no fire), 175 medical emergencies, 1 motor vehicle crash/collision, and 3 motor vehicle collisions with a pedestrian.
• Safety Tip: Safety tips were given for senior citizens.
Questions, comments, and concerns followed:
1. Condo Fire: Moore asked about the recent fire at Kalanihuia Apartments. Arakaki responded that it was a kitchen fire and the building does not have sprinklers.
Honolulu Police Department (HPD) - Lieutenant Taniguchi reported the following:
• December 2019 Statistics: There were 8 motor vehicle thefts, 10 burglaries, 54 thefts, 34 unauthorized entries into motor vehicles (UEMV), 19 assaults, 3 drug offenses, and 2,431 total calls for service.
• Safety Tip: Safety tips were given on driving and pedestrian safety.
Questions, comments, and concerns followed:
1. Broken Windows: Ma raised concerns with broken windows at the stores at Fort Street Mall fronting American Institute of Architects Honolulu.
2. Homeless: Moore raised concerns with the homeless encampments at Smith-Beretania Park. McDonald raised concerns that there was a naked homeless man, but no arrests or citations were made. A community member suggested that the mentally ill homeless should be monitored.
3. Graffiti: McDonald raised concerns with the increase in graffiti.
4. Cameras: Kamoshida asked for an update regarding the surveillance cameras. Nishibun responded that they are still in the process of trying to purchase new cameras.
5. Illegal Activity: A community member raised concerns that the police are not doing their job to address illegal activity.
Neighborhood Citizen Patrol (NCP) - Mollring reported that they have not been walking due to the weather.
PARLIAMENTARIAN - Lye provided clarification on time constraints and procedures for permitting speakers and discussions to extend beyond agenda-allotted times.
ELECTED OFFICIALS
Governor David Ige's Representative - Damien Elefante reported the following:
• Capitol Connections: This month's Capitol Connections highlight Governor Ige's plans for affordable housing, infrastructure, and agriculture.
Questions, comments, and concerns followed:
1. Homeless Summit: Ma asked if, and Morishege confirmed that, the Hawaii Homeless Summit will be broadcast on ' lelo.
2. Housing: A community member asked if there are plans for affordable housing in Chinatown.
Mayor Kirk Caldwell's representative - Marc Alexander reported the following:
• Follow-Up on Concerns:
o Bus Stop Benches: Department of Parks and Recreation (DPR) responded that the benches on Pioneer Plaza were removed and relocated.
o Fort Street Mall Graffiti: DPR responded that they have not noticed an increase of graffiti in this area. The current graffiti has already been painted over by DPR staff.
o Fort Street Mall Lighting: DPR responded that they will need time to investigate, and to please extend the issue for the next meeting.
o Damaged Metal Poles: DPR responded that a work request to repair bollards has been submitted.
o Damaged Bike Rack: Department of Facilities Maintenance (DFM) responded that an inspection was conducted of the City installed bike rack. No damages or hazards were noted. DTS will be contacted to further inspect the bike rack to determine if repairs or replacement is needed.
o Metal Plates: Board of Water Supply (BWS) responded that the road repair work on School Street between Nu'uanu Avenue and Pali Highway has not yet been completed. BWS' project in the area, Job 19-021: Box Drain Repair at School Street, is just starting. The project is scheduled to be completed by the end of February 2020. Should you have any questions, please contact Jason Takaki on (808) 748-5741.
o Lack of Restroom Facilities: The Mayor's office responded that public restroom facilities are available at Safe Haven's Hygiene Center on Pauahi Street. In addition, selected merchants (e.g., Walmart) open their facilities to the general public.
o Housing First: Office of Housing (HOU) responded that they are unable to release data which may inadvertently impact individual privacy. The 375 city Housing First vouchers serve clients through¬hout O'ahu, with a UH study indicating that 86% have not returned to homelessness after four years.
o Homelessness Representative: HOU responded that regular updates on homelessness are provided through their website, publications, and social media sources. It is recommended that community members access these and other resources on http://www.honolulu.gov/housing/.
o Yellow Trash Bags: Department of Environmental Services (ENV) responded that as promised, the City will continue to provide yellow bags at no cost for its business accounts and residential customers in Chinatown through the end of January 2020. Additional bags have been purchased for this use. Should customers require additional yellow bags, please contact the Refuse Division's Collection Administrator, Kris Gourlay on (808) 768-3407.
o Vandalized Building: Department of Planning and Permitting (DPP) responded that they were unable to locate Paradise Lost by this name and cannot service this complaint without the property address or tax map key number.
o City-Owned Properties: Department of Land Management (DLM) responded that they are currently working on a scope of work for roving security guard services to monitor various City-owned properties. Funding was appropriated by Councilmember Carol Fukunaga. The area specifically mentioned on Pauahi Street will be included for these services. DLM also recently did not renew a rental agreement for a tenant on Pauahi Street suspected of engaging in illegal activities, including selling liquor without a valid liquor license. DLM will continue to assist with curbing the illegal activity in the area whenever possible.
o Bus Fares: Department of Transportation Services (DTS) responded that they recommend postponing the requested discussion to a later date because there is as yet no formal set of bus fare increases to discuss. The City's Rate Commission is still formulating its proposal for a new public transit fare structure. The proposed bus fare increases recently described in the news media were among the proposals that were being considered by the Rate Commission during a recent meeting. Upon completion of the Rate Commission's deliberations, its recommendations for new transit fares will then be reviewed by DTS and the City Administration, and may be amended before being referred to the City Council for final review and approval.
Questions, comments, and concerns followed:
1. Yellow Trash Bags: McDonald raised concerns that when he called for more yellow trash bags, he was told that the City had run out. He stated that the City should extend the time for free yellow bags since businesses have not been able to get any recently.
2. Traffic Study: Ma requested for a traffic study to be conducted at the intersection where drivers take a right turn on to Merchant Street from Bethel Street. She noted that it is very congested during peak traffic hours because drivers do not make a right turn in the "right turn only" lane.
3. Illegal Activity: A community member asked what the city's plans are to clear homeless persons and illegal activity along Pauahi Street between the Hygiene Center and River Street.
4. Freight Loading Zone: Ma asked for an update regarding the possibility of a freight loading zone in front of BIC Tacos.
5. Dr. Sun Yat-Sen Memorial Park: A community member asked about construction at the park.
6. Competence: Lye noted that the "We can't find it" reply from DPP regarding inspection of the former Paradise Lost Lounge property on Hotel Street is simply not acceptable with the ready availability of search engines.
Senator Karl Rhoads - Senator Rhoads reported the following:
• Capital Improvement Project: $75,000 in Capital Improvement Project funds were released to the United Chinese Society (UCS) to repair the roof of the UCS building.
Questions, comments, and concerns followed:
1. Bills: Logue requested for a list of bills that the Senator will be introducing this legislative session.
2. Poor Law Enforcement: McDonald raised concerns with Government passing laws that they fail to enforce and questioned the point of passing additional legislation that will also not be enforced.
3. Support Animals: Lye asked about crafting legislation to address nefarious abuse of out-of-state emotional support animal attestations.
Councilmember Carol Fukunaga - Councilmember Fukunaga reported the following:
• Homelessness Related Complaints: During the past month, an increase in purse-snatchings, thefts and the renewed presence of homeless individuals in the Downtown-Chinatown area has resulted in calls for stricter enforcement of existing sit-lie prohibitions and greater police presence on City streets. Thanks to NB 13 members, state and county agencies that provide homeless services and housing have agreed to attend meetings on a regular basis, rotating between city/state agencies starting in January 2020. My staff and I are also pursuing reinstatement of successful components of the federal "Weed and Seed" program in Downtown-Chinatown and Kakaako to help address the growing number of property crimes, illegal drug activities and related actions. Honolulu's most successful round of "Weed and Seed" actions, which resulted in substantive reductions in crime, took place in 2004-2010, when federal funding supported the combined HPD/Weed and Seed (W&S) community outreach efforts. Subsequent state legislative efforts to fund W&S community outreach through the Attorney General or Department of Labor and Industrial Relations were unsuccessful. My staff and I are now pursuing a Council initiative to expand Council-funded W&S outreach programs (2010-2019) for interested communities in 2020.
• Graffiti Cleanup: Since last month's report of multiple city-owned properties with unsightly graffiti, Managing Director Amemiya encouraged city departments whose properties had been tagged with graffiti to step forward to remove the graffiti as quickly as possible. Many thanks to Department of Land Management Director Pfund for offering to coordinate among HPD, Department of Facility Maintenance and Department of Transportation Services to remove the graffiti from the Smith-Beretania parking lot's elevator structure and from the Smith Street-facing wall of the Dan Liu building before Chinese New Year. We look forward to starting Phase 1 of this 'graffiti-busting' campaign on Saturday morning, 11 January 2020 to remove the graffiti before this year's Chinatown parade on 18 January 2020. Please contact Senior Advisor Kimberly Ribellia on (808) 768-5045 or k.ribellia@honolulu.gov if you have questions or would like to assist in helping to beautify Downtown-Chinatown. Recent news coverage of the proposed Wo Fat redevelopment (boutique hotel restaurant and retail shops) has reinvigorated the discussion of the opportunities to beautify and improve the oldest Chinatown in the United States.
• Update on 2019 Hallowbaloo Street Festival Complaints: As a follow-up to the November 2019 NB 13 meeting, my staff and I sent copies of the 2019 Hallowbaloo Festival post-event report and a draft transcript of the 5 December 2019 Honolulu Liquor Commission hearing to area legislators, community stakeholders and NB 13 members. Honolulu Liquor Commission administrators are now reviewing complaints received about the event prior to pursuing final actions regarding this year's festival.
RESIDENTS/COMMUNITY CONCERNS - None
NEW BUSINESS
Homelessness - Scott Morishige and Marc Alexander provided a report regarding recent complaints, actions taken, and new initiatives, projects, and programs.
Questions, comments, and concerns followed:
1. Homelessness: Armstrong raised concerns with the importance of addressing homelessness in the Downtown-Chinatown area. McDonald raised concerns with homeless who refuse help.
2. Out of State Homeless: Logue and a community member raised concerns with homeless being sent to Oahu from other states.
3. Attendance at Neighborhood Boards: Ma requested for Alexander and Morishige to attend every NB 13 board meeting to address homelessness.
4. River of Life: A community member asked for an update regarding River of Life. Alexander responded that River of Life will move sometime in 2020.
5. Complaint Line: A community member suggested having a single complaint hotline for City and State homeless issues.
Resolution 2020-001 - RESOLUTION TO FORM A TASKFORCE TO ADDRESS THE INCREASINGLY MENTALLY ILL AND DRUG DEPENDENT HOMELESS POPULATION IN THE DOWNTOWN-CHINATOWN AREA. This resolution requests the City and County and State to send a representative from their respective homeless taskforces to report to the Downtown-Chinatown board on a monthly basis.
Ma moved and Moore seconded to adopt Resolution 2020-001. After discussion, Lye moved and McDonald seconded to amend the resolution to strike "increasingly mentally ill and drug dependent" from the title. The motion to amend the resolution was adopted by majority vote, 7-0-1 (Aye: Armstrong, Kamoshida, Logue, Lye, Ma, McDonald, Mollring; Nay: None; Abstain: Moore). The amended resolution was adopted by majority vote, 7-0-1 (Aye: Kamoshida, Logue, Lye, Ma, McDonald, Mollring, Moore; Nay: None; Abstain: Armstrong).
Resolution 2020-002 - REGARDING DRINKING WATER SAFETY AND SECURITY. This resolution encourages public officials to take action in protecting O'ahu's underground resources from the Red Hill fuel storage tanks.
Resolution 2020-002 was not brought from the table by its author for consideration.
Discussion to Form a Resolution Committee - The board discussed the option of forming a committee to draft resolutions.
McDonald moved and Lye seconded to form a Resolution Committee. After discussion, Logue moved and Lye seconded to withdraw the motion. The motion to withdraw was adopted by unanimous consent, 8-0-0 (Aye: Armstrong, Kamoshida, Logue, Lye, Ma, McDonald, Mollring, Moore; Nay: None; Abstain: None).
COMMUNITY REPORTS
Safe Haven - Greg Payton reported the following:
• December Statistics: There were 5 Safe Haven discharges/intakes, 4 activity center placements, 1 Mental Health Kokua Oahu Case Management housing, and 10 permanent housing placements. The grand total from January 2019 to December 2019 is 99 placements.
Honolulu Authority for Rapid Transportation (HART) - Pat Lee reported that the final leg of the current rail alignment, the City Center segment (which includes 4.1 miles of guideway structure and eight stations from Middle Street to Ala Moana Center) is planned to be awarded as a P-3 (public-private partnership) contract by summer. The contract would also include the Pearl Highlands parking structure and transit center and the operations and maintenance contract for the rail system for a period of up to 30 years. Meanwhile, the utility relocation work in the City Center will proceed with Dillingham Boulevard the immediate focus with both day- and night-time work to come. This accelerated schedule for the utility relocation and building the guideway and stations could shave 18 months of time for construction work through Kalihi. HART plans for an extensive outreach program to the area to keep both residents and businesses fully informed of the work schedules and other important information on construction activities and construction moves through Kalihi. Finally, HART and the City are working together to prepare for an initial opening of passenger service of the Honolulu rail system prior to launching full service. The City's Department of Transportation Services will be in charge of operating and maintaining the rail system along with The Bus and The Handi-Van. Introductory Service between the Kualaka'i Station (East Kapolei) and the Halawa Station (Aloha Stadium) is targeted to start by the end of this year. This would include nine stations from Kapolei near the Kroc Center, through Waipahu, Pearl City, and Aiea, and include stops serving UH West Oahu, Leeward Community College, Pearlridge Mall, and the Aloha Stadium. In your neighborhood's district, HART's City Center Utility Relocation contractor Nan, Inc. is restriping Nimitz Highway. Up to two lanes will be closed in each direction from Awa St. to Richards St. from 5:30 p.m. to 5:00 a.m. weeknights. The roadway restriping will make for wider construction work zones for utility relocation for the Honolulu Rail Transit Project. Once the restriping is finished, the same number of travel lanes will remain, but those lanes will be reduced from twelve feet to ten feet in width. A Nan/HART Business and Community Meeting on City Center Utility Relocation work will take place on Tuesday 7 January 2020 from 6:00 p.m. to 8:00 p.m. at Aloha Tower Marketplace Multi-Purpose Room 2. The annual HART Poster Contest is underway, and it is open to all O'ahu high school students in 9th to 12th grades attending public, charter, private, or home schools. Posters are due on Friday 13 March 2020. Entries may be mailed or dropped off at HART at 1099 Alakea Street, 17th Floor, Honolulu, Hawaii, 96813. Entries may also be dropped off at any Hawaii Public Library on O'ahu between 24 February and 13 March 2020. For more information, please visit the HART website at www.honolulutransit.org, call the project hotline on (808) 566-2299, or email a question to info@honolulutransit.org.
Questions, comments, and concerns followed:
1. Rates: McDonald asked what the rates will be. Lee responded that it is currently being discussed by the Rate Commission.
2. Cost: A community member asked what the initial and current cost of the project is. Lee responded that the initial cost was estimated at $5.2 billion and the current cost is $8.2 billion.
3. Mailings: Lye recommended proofreading mailings sent to the public about construction plans before being printed for distribution, citing an immediately obviously nonsensical time span on the front of a recently received postcard.
Chinatown Improvement District - Lee Stack reported that the new term for the community patrol is starting and will continue through March. CID hopes that the funds for the City security patrol will be released soon. CID is continuing to solicit funding for the River Street Project. The Night in Chinatown Festival will not be happening this year.
Chinatown Watch - Fran Butera submitted an electronic report to the board which can be found as Annex I.
APPROVAL OF MINUTES
Lye moved and Logue seconded to approve the December minutes. The motion was adopted by majority vote, 7-0-1 (Aye: Armstrong, Kamoshida, Logue, Lye, McDonald, Mollring, Moore; Nay: None; Abstain: Ma).
BOARD BUSINESS
• Wo Fat Building: Armstrong made a request to invite presenters for the Wo Fat Building project to speak before the Board.
• Mass Transit Fare Hikes: Armstrong made a request to invite presenters from DTS to discuss fare increases.
• Filming: Ma stated that Magnum PI will be filming at Pioneer Plaza and Fort Street Mall on 7 and 8 January 2020.
Oahu Metropolitan Planning Organization (OMPO) - No Report.
ANNOUNCEMENTS
• Next Meeting -The next Downtown-Chinatown Neighborhood Board 13 is scheduled for Thursday 6 February 2020 at Hawaii Pacific University, One Aloha Tower Drive, Multi-Purpose Room 2 at 6:00 p.m.
• Neighborhood Citizen Patrol - The Neighborhood Citizen Patrol meets each Tuesday on the Diamond Head side of Kukui Plaza at 8:00 p.m. Please join the patrol and support its efforts to express service and pride in our Downtown-Chinatown community.
• ' lelo - Rebroadcasts of Downtown-Chinatown Neighborhood Board 13 meetings are scheduled on ' lelo channel 49 for every third Thursday at 9:00 p.m., as well as 6:00 a.m. on the second and fourth Saturdays of each month. Past meetings may be found on http://olelo.org/olelonet/ by searching on within the Search Archives field.
ADJOURNMENT - McDonald adjourned the meeting at 8:46 p.m.
Initial draft by Harry Cho, Neighborhood Assistant
Edited by NB 13 Secretary Roxie-Anne Kamoshida, Kevin Lye, and NB 13 Chair Kevin McDonald
Featured Product/Service
<!998Template_start>
<!998Template_end>
---
Please send questions about this website to