Community website by MBC/Ernest Abrams. Call 808-739-9797 for advertising/sponsorship.
First Friday Hawaii
News Item

Downtown-Chinatown Neighborhood Board Meeting September Agenda
With Permission / Courtesy of
: City and County of Honolulu Neighborhood Commission Office
<!#450IMAGESTART>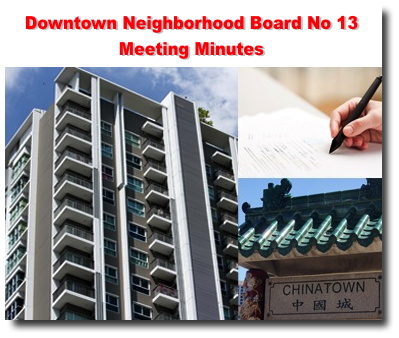 <!#450IMAGEEND>
DOWNTOWN-CHINATOWN NEIGHBORHOOD BOARD 13REGULAR MEETING AGEND ATHURSDAY 5 SEPTEMBER 2019HAWAII PACIFIC UNIVERSITY1 ALOHA TOWER DRIVEMULTI-PURPOSE ROOM 26:00 P.M.
Reminder of order, decorum, and rules of speaking: Persons wishing to speak regarding agenda items must raise a hand or similarly indicate a desire to speak and, when recognized by the Chair, approach the microphone and address comments to the Chair. Speakers may comment once for up to two minutes on any agenda item unless otherwise directed by the Chair; those giving reports are urged to keep their presentations under three minutes unless otherwise directed. Board Members shall adhere to Board speaking limits.
Please silence all electronic devices. Limited partial validated parking may be available; please see the Neigh-bor¬hood Board Assistant attending the meeting.
The meeting may be recorded for broadcasting and viewing on lelo. To ensure that all verbal comments are audible for broadcasting, please speak into the designated microphone to enable your message to be heard at broadcasts and later viewings of the meeting.
I. CALL TO ORDER
II. PUBLIC SAFETY REPORTS
A. Honolulu Fire Department
B. Honolulu Police Department
C. Neighborhood Citizen Patrol
III. ELECTION OF OFFICER - Vice Chair (5 minutes)
IV. DISCUSSION TO CENSURE BOARD MEMBER SHUBERT-KWOK (15 minutes)
V. ELECTED OFFICIALS
A. Governor David Ige's Representative - Damien Elefante
B. Mayor Kirk Caldwell's Representative - Alexander Zannes
C. State Senator (District 13) Karl Rhoads
D. State House Representative (District 26) Scott Saiki
E. State House Representative (District 29) Daniel Holt
F. City Councilmember (District 6) Carol Fukunaga
G. United States Congressman (Congressional District 1) Ed Case
VI. PUBLIC CONCERNS - Two minutes each for issues not on the Agenda.
VII. NEW BUSINESS
A. Requested appearance for NB13 questions - Renee Espiau, Department of Transportation Servcies (10 minutes)
B. Road to the 2020 Decennial Census - Annie Sokol, U.S. Census Bureau (5 minutes)
C. Discussion of NB13 Resolution 2019-006 (Urging the city Department of Transportation Services (DTS) to prohibit dj booths during non-construction street closures in Chinatown] (10 minutes)
D. Discussion of NB13 resolution 2019-007 (Urging the city administration and City Council and the State of Hawaii to enforce HRS §281-78 to control public liquor consumption in Chinatown) (10 minutes)
E. Deployment of Small Antennas - Andrew Tomlinson, AT&T (5 minutes)
F. Land use workshop - Katherine Hernandez, Department of Planning and Permitting (5 minutes)
G. 7th Annual Jingle Rock Run: request for closure of portions of Beretania, Richards, Hotel, Kawaihao, Halekauwila, Mililani, Queen, and Bishop Streets on Sunday 15 December 2019 from noon to 8:00 p.m. - Michelle Fujii and James Donnelly, Make-a-Wish Hawaii (5 minutes)
VIII. COMMUNITY CONCERNS
A. Safe Haven
B. Honolulu Authority for Rapid Transportation (HART)
C. Chinatown Business and Community Association (CBCA)
D. Chinatown Improvement District (CID)
E. Chinatown Watch
IX. APPROVAL OF 6 JUNE 2019 REGULAR MEETING MINUTES
X. APPROVAL OF 1 AUGUST 2019 REGULAR MEETING MINUTES
XI. BOARD BUSINESS AND REPORTS
A. Chair's report
B. Treasurer's report
C. City and County Affairs
D. Oahu Metropolitan Planning Organization (OMPO)
XII. ANNOUNCEMENTS
A. The next regular meeting is scheduled for Thursday 3 October 2019, Hawaii Pacific University, 1 Aloha Tower Drive, Multi-Purpose Room 2 at 6:00 p.m.
B. The Neighborhood Citizen Patrol meets each Tuesday evening on the Diamond Head side of Kukui Plaza at 8:00 p.m. Please join the patrol and support its efforts expressing service and pride in our Downtown-Chinatown community.
C. lelo - Rebroadcasts of Downtown-Chinatown Neighborhood Board 13 meetings are scheduled on lelo channel 49 for every third Thursday at 9:00 p.m., as well as 6:00 a.m. on the second and fourth Saturdays of each month. An archive of past meetings may be found on http://olelo.org/olelonet/; select and expand from the list of On Demand categories on this page and then manually scroll to find listings for playback of meetings.
XIII. ADJOURNMENT
A mailing list is maintained for interested persons and agencies to receive this board's agenda and minutes. Additions, corrections, and deletions to the mailing list may be directed to the Neighborhood Commission Office (NCO) at Kapalama Hale, 925 Dillingham Boulevard, Suite 160, Honolulu, Hawaii 96817, by telephone on (808) 768-3710, fax (808) 768-3711, calling the Neighborhood Assistant on (808) 768-3714, or e-mailing harry.cho@honolulu.gov. Agenda documents and minutes are also available online at http://www.honolulu.gov/nco/boards.html.
Any individual wishing to attend a Neighborhood Board meeting who has questions about accommodations for a physical disability or a special physical need should call the NCO on (808) 768-3710 between 8:00 a.m. and 4:00 p.m. or email a request to nco@honolulu.gov at least three business days prior to the scheduled meeting.
All written testimony must be received in the Neighborhood Commission Office forty-eight hours prior to the meeting. If within 48 hours of the meeting, written and/or oral testimony may be submitted directly to the board at the meeting. If submitting written testimony, please note the Board and agenda item(s) your testimony concerns. Send such to the Neighborhood Commission Office, 925 Dillingham Boulevard, Suite 160, Honolulu, HI 96817, fax (808) 768-3711, or email nbtestimony@honolulu.gov.
Featured Product/Service
<!998Template_start>
<!998Template_end>
---
Please send questions about this website to