Community website by MBC/Ernest Abrams. Call 808-739-9797 for advertising/sponsorship.
First Friday Hawaii
News Item

The ARTS at Marks Garage - AUGUST 2018 Update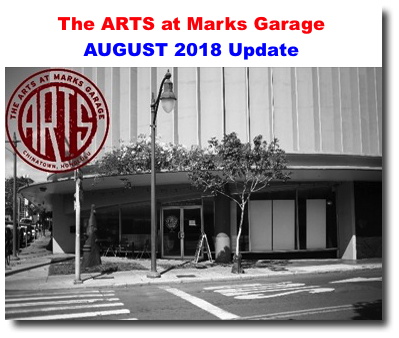 <!#43START>
The ARTS at Marks Garage - AUGUST 2018 Update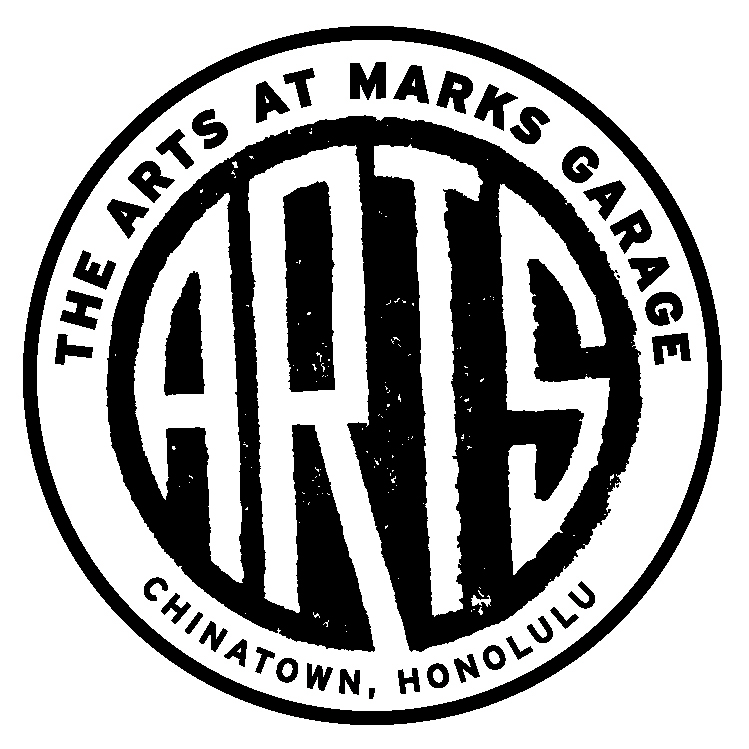 The ARTS at Marks Garage
The ARTS at Marks Garage cannot survive without your financial help. Yes, I'm talking to YOU!
We've come a very long way over the last year, and we need you to join our team of supporters to continue. This is not the sort of organization that can subsist on earned income alone. To do that, we would have to charge you and our artist partners more, select only well-known artists to display - and sell - in our gallery and choose to only promote creative endeavor that is commercially lucrative. That's not who we are. That's not why we're here.
The ARTS at Marks Garage began as a cooperative of artists who wanted to support themselves, each other and the community through creative work. Throughout the years, The ARTS continues to persist in our mission to transform our community with the power of the arts. You can join the effort, or sit back and hope for the best...
We'd like to invite you to be the change you want to see in Chinatown. When you become a sustaining donor to The ARTS, you help assure that positive activities continue to light up Chinatown. While you help the burgeoning artist around the corner get a chance to be seen, you also assure that you'll be able to see their work in a community that needs all of us.
Please consider becoming one of our 1001 Friends with a monthly gift of $10 or more, or a one-time donation of any amount (if it's meaningful to you, it will be meaningful to us). We need you and appreciate your desire to support the transformative power of art in our community!
Donna Blanchard
Consulting Director, The ARTS at Marks Garage
Managing Director, Kumu Kahua Theatre
Host, Backstage with Donna Blanchard
kumkahuadirector@gmail.com
AUGUST EXHIBIT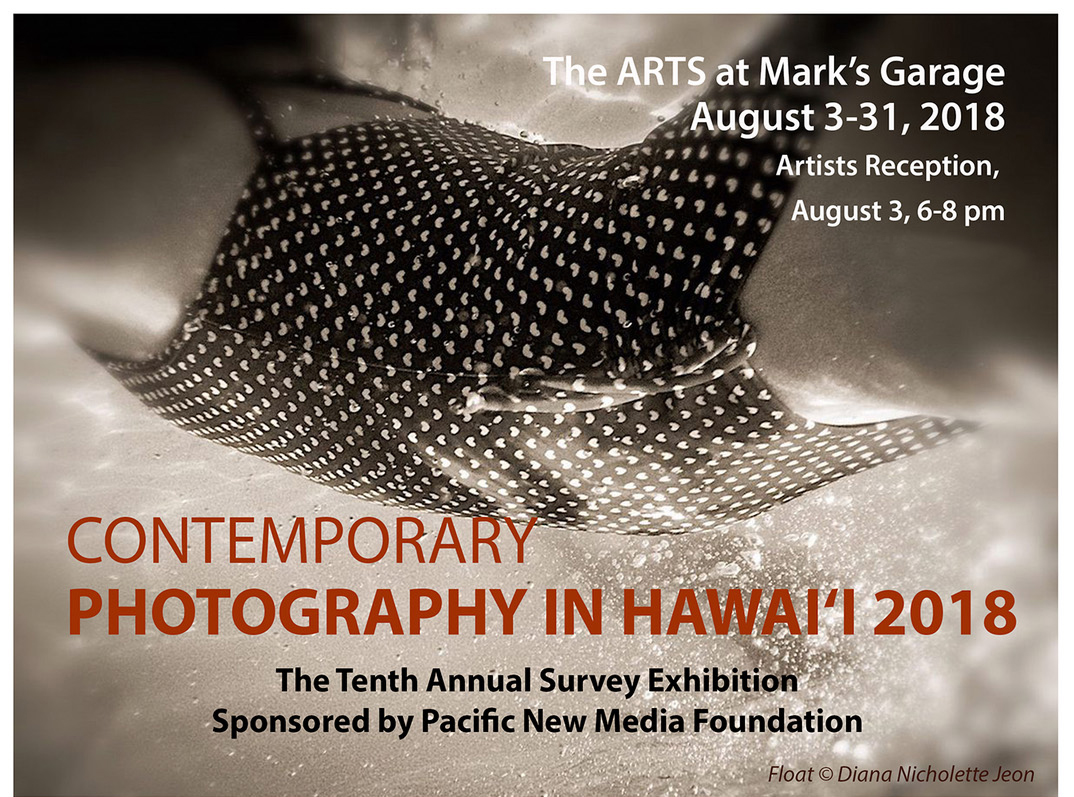 CONTEMPORARY PHOTOGRAPHY IN HAWAII 2018
August 3-31
Contemporary Photography in Hawaii 2018 provides a snapshot of the "state of the art" of photography in Hawaii.Read more
SHOWS & EVENTS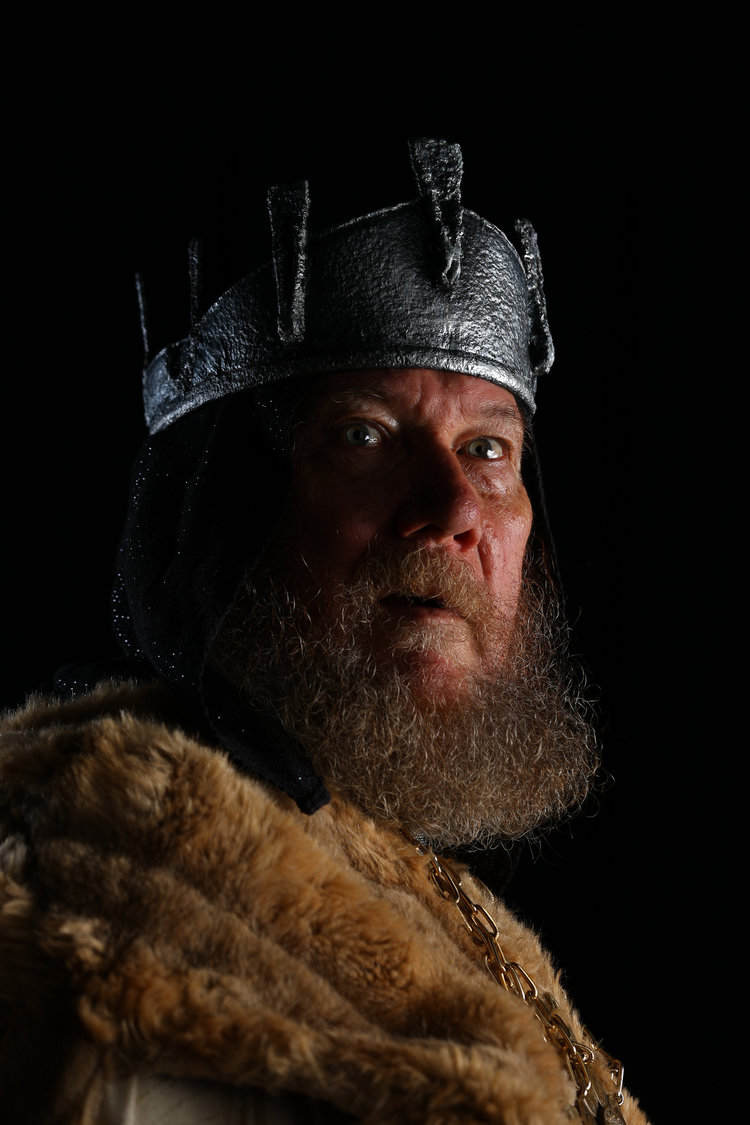 King Lear
Hawaii Shakespeare Festival
August 1, 2, 4 at 7:30 PM & August 5 at 3:30 PM
Considered one of Shakespeare's Four Great Tragedies - the story of a king as he struggles against the ravages of age, his three daughters who struggle to stand up to his increasingly erratic behavior, and a scheming villain who manipulates the people around him in order to usurp the crown for himself. Filled with moments both funny and moving, this production focuses on the danger of prizing flattery over honesty, the pain of loss, and the transformative power of forgiveness. Read More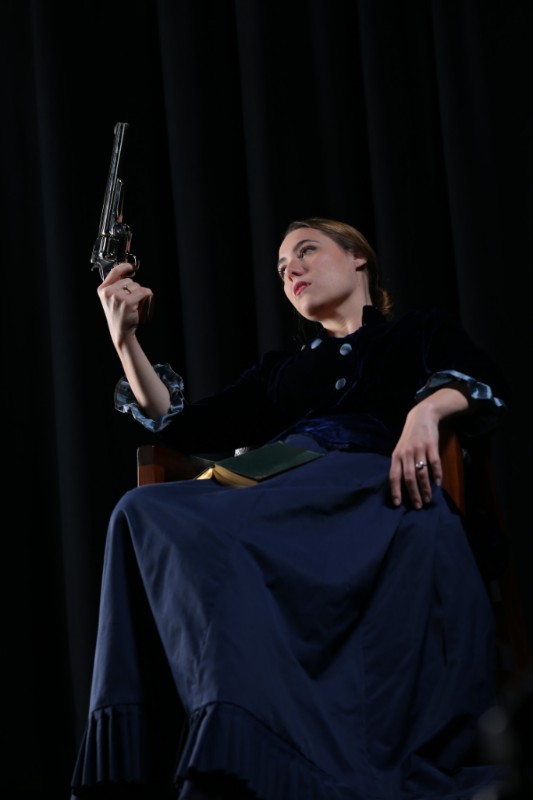 Hedda Gabler
Hawaii Shakespeare Festival
August 10, 11, 15, 16, 17, 18 at 7:30 PM & August 12, 19 at 3:30 PM
Written by Henrik Ibsen and set in 1890 Norway, the unhappy Hedda, trapped in a loveless marriage, manipulates everyone around her, infecting them with her misery and destroying lives. Read More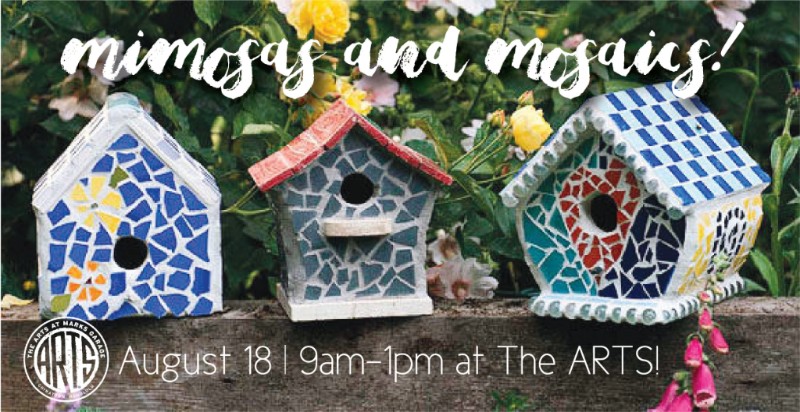 Mimosas and Mosaics
Allana Coffee
August 18, 9AM-1PM
This workshop includes instruction by Allana Coffee, and all the supplies you'll need to make your own beautiful mosiac birdhouse at a special fundraiser price with proceeds going to benefit The ARTS at Marks Garage.Read More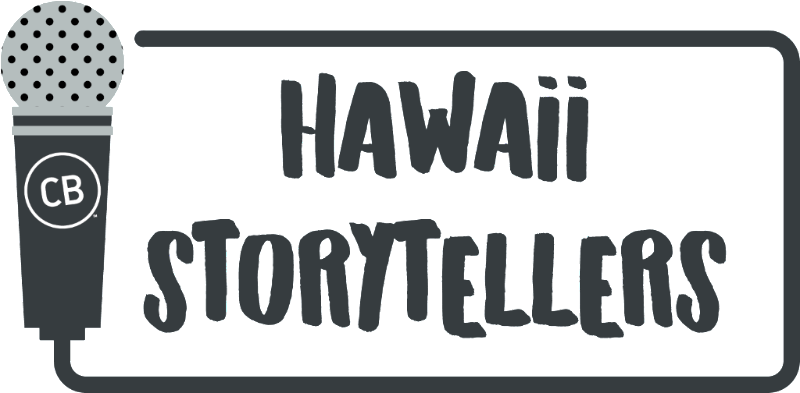 Hawaii Storytellers: Why I Teach
Honolulu Civil Beat
August 24, 7-8:30PM
Join us for this back-to-school event featuring stories from local educators about "why I teach." We'll hear personal challenges and triumphs as well as insights as to what makes teaching in Hawaii so unique.Read More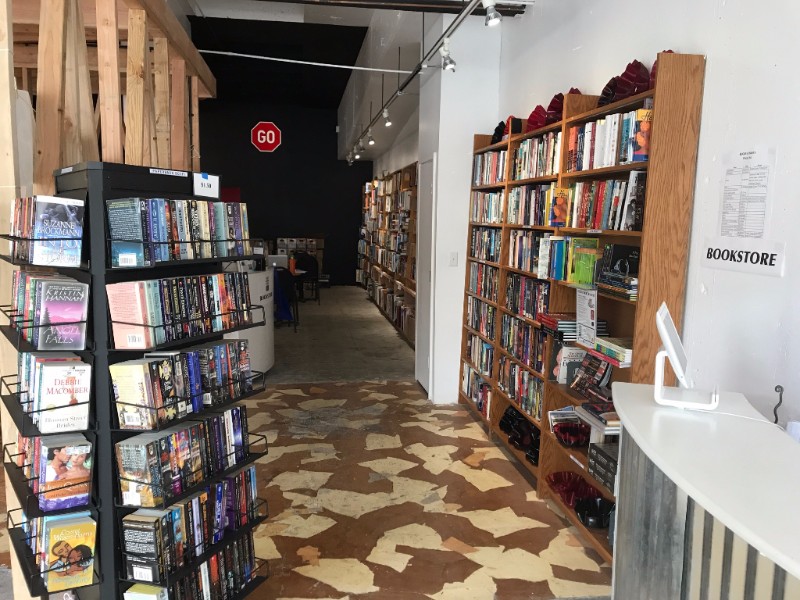 Books at Marks
Friends of the Library
Open Tue-Sat 12-5 PM, and until 10 PM on First Fridays
There's a BOOKSTORE in Downtown by Friends of the Library of Hawai'i!
FIRST FRIDAY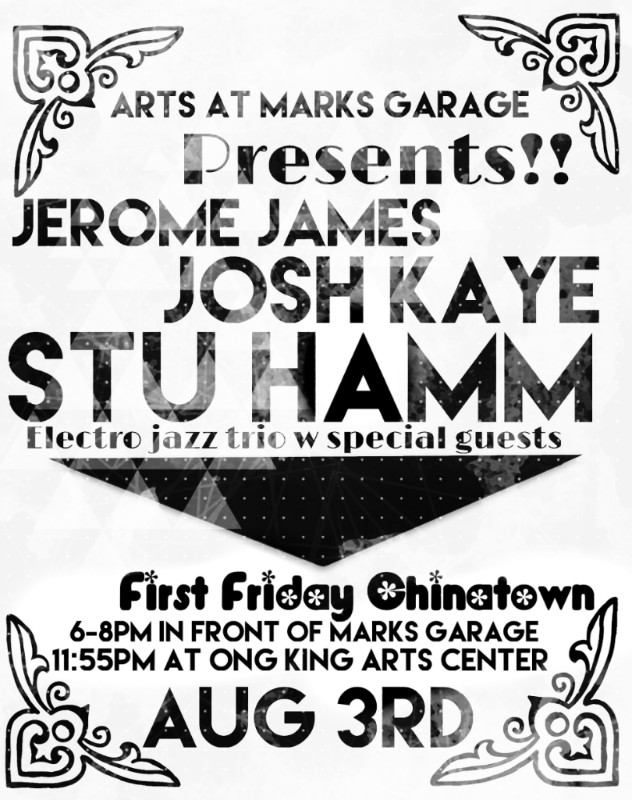 Contemporary Photography in Hawaii 2018 Opening
August 3, 6-9 PM
Pacific New Media's 10th Annual Photography Survey Exhibition hosting 36 local photographers & 45 pieces of art from across the island chain!

LIVE Jazz Electronic Fusion Music on the Lawn!

Bar@MARKS Sponsored by Kona Brewing Co.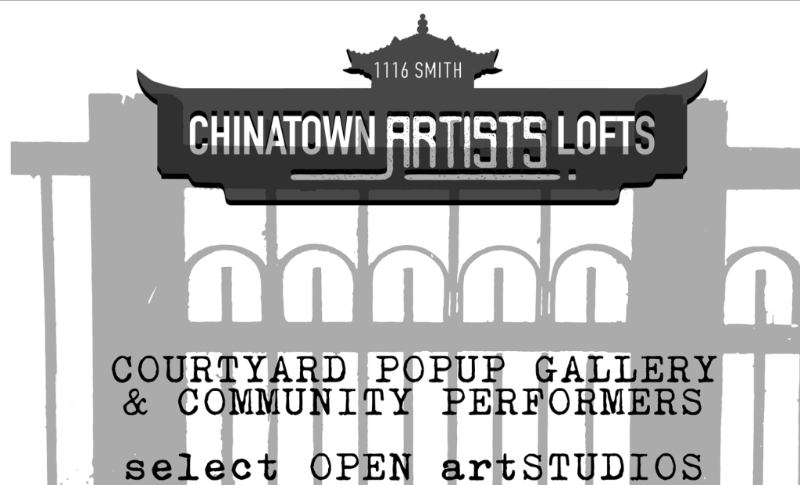 Open House @ The Lofts
Chinatown Artist Lofts
August 3, 6-10 PM
Live music, open studios, and live demonstrations all night!
WORKSHOPS & CLASSES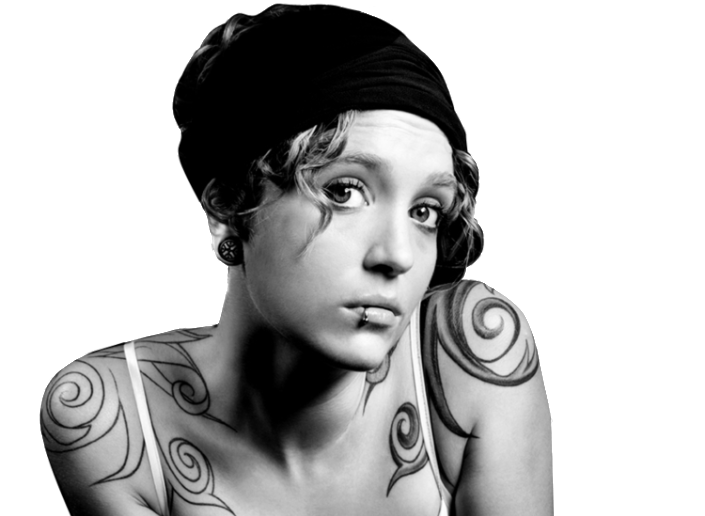 The Acting Studio
COJODA Productions/Acting Studio HI
Tuesdays, 5:30-7 PM,$260 for 5 class special
On-Camera Summer Classes | Actors will be filmed in front of a green screen
Learn skills for acting for the camera | Experience being on a mock film set situation
To sign up -- emailcojoda@gmail.comASAP, limited space per class.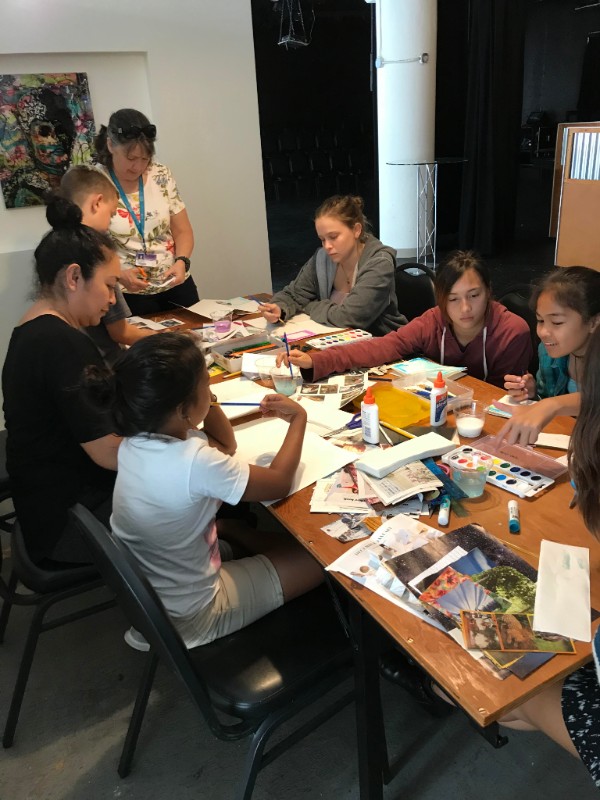 ARTS Corps
Thursdays, 3:30 - 5:30 PM
A FREE 2-month arts education program for students ages 13-18.Partners at the ARTS host classes and workshops in different disciplines from theatre to mosaics. Students have created and worked with the Hawaii Shakespeare Festival, Playbuilders of Hawaii Theatre Company, and Friends of the Library.For the past 4 weeks students have been self publishing their own zines which will be on display starting Jun 7 in The Nest.Read More
SAVE THE DATE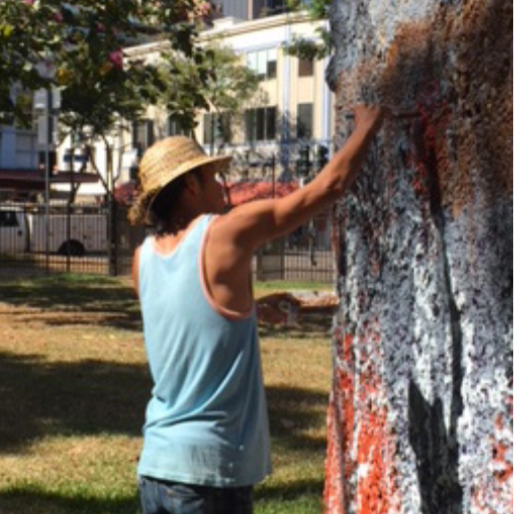 Celebrate the Arts Festival
Creative Arts Experience, Hawaii Theater, ARTS at Marks Garage, Honolulu Culture and Arts District, City and County of Honolulu
September 8, 11AM-3PM
Build a Downtown community mural over the existing pumphouse in the Sun Yat Sen park designed by Sergio Garzon's, "Chinatown Mystery Mural".
For for information call Sandy Pohl at 808 521-1812 email creativeartshi8@gmail.com
Don't forget about ourLYFT partnership!
Use CODE: ARTSATMARKSfor $5 off your first 4 rides!
New users only. Subject to Lyft's terms.lyft.com/i/artsatmarks
OUR PARTNERS
COJODA Productions
T-RX/Hallowbaloo Music + Arts Festival
OUR SPONSORS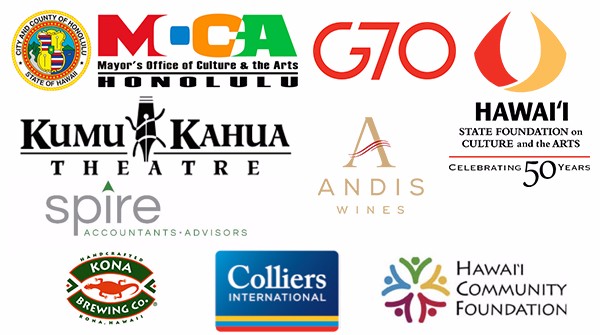 <!#43END>
Featured Product/Service
The ARTS At Marks Garage
The ARTS at Marks Garage is a community arts center with a 1,000 sq. ft. gallery, a 1,000 sq. ft. theater, and a 1,000 sq. ft. office space founded in 2001. Marks is home to 13 performing and visual arts businesses including Youth Speaks Hawaii and Hawaii Shakespeare Festival. 45,000 visitors attend 13 exhibits and 150 performances each year.
1159 Nuuanu Ave., Honolulu, HI (View Map)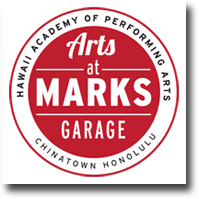 <!998Template_start>
<!998Template_end>
---
Please send questions about this website to