Community website by MBC/Ernest Abrams. Call 808-739-9797 for advertising/sponsorship.
First Friday Hawaii
News Item

Downtown-Chinatown Neighborhood Board Meeting July Agenda
With Permission / Courtesy of
: City and County of Honolulu Neighborhood Commission Office
<!#450IMAGESTART>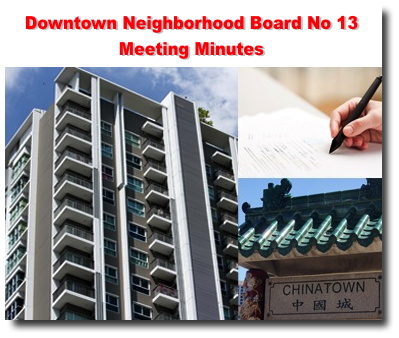 <!#450IMAGEEND>
<!#43START>
DOWNTOWN-CHINATOWN NEIGHBORHOOD BOARD
REGULAR MEETING AGENDA
THURSDAY 5 JULY 2018
HAWAII PACIFIC UNIVERSITY
1 ALOHA TOWER DRIVE
MULTI-PURPOSE ROOM 2
7:00 P.M.
Reminder of order and decorum & rules of speaking: Persons wishing to speak regarding agenda items must raise a hand and, when recognized by the Chair, approach the microphone and address comments to the Chair. Speakers are encouraged to keep their comments under two (2) minutes; those giving reports are urged to keep their reports under two (2) minutes unless otherwise directed by the Chair. Board Members shall adhere to Board speaking limits.
Please silence all electronic devices. Limited partial validated parking may be available; please see the Neigh-borhood Board Assistant.
The meeting is being recorded for broadcasting and viewing on lelo. To ensure that all verbal comments are audible for broadcasting, please speak into the designated microphone to enable your message to be recorded and heard at broadcasts and later viewings of the meeting.
I. CALL TO ORDER
II. INTRODUCTION OF BOARD MEMBERS
III. ELECTION OF OFFICERS TO SERVE FROM 5 JULY 2018 to 30 JUNE 2019.
Officers to be elected are the Chair, Vice Chair, Secretary, and Treasurer.
IV. PUBLIC SAFETY REPORTS
A. Honolulu Fire Department
B. Honolulu Police Department
C. Neighborhood Citizen Patrol
D. Public Concerns - (Two (2) minutes each for issues not on the Agenda)
V. NEW BUSINESS
A. Information from and discussion with Honolulu Liquor Commission staff regarding Downtown-Chinatown liquor licensees with live or recorded music licenses, Commission investigation processes, and responses to public complaints relating to noise-level license violations. Investigators Scott Perez and Daniel Sato, Honolulu Liquor Commission (10 minutes)
B. Request for Punchbowl Street closure between South Beretania and South King Streets on Sunday 7 October 2018 from 7:00 a.m. to 4:00 p.m. for 25th Annual Hawaii Children and Youth Day. Jeff Subee and Alan Silva (5 minutes)
C. American Savings Bank building construction update, 300 North Beretania Street. Michelle Bartell, First Vice President, Director of Communications and Community Advancement, American Savings Bank (5 minutes)
D. Hawaiian Electric scheduled overnight outages project for system upgrades and 25 kV splice replacement in Iwilei and Downtown areas, July 2018 from 10:00 p.m. to 6:00 a.m. Brandi Crabbe, HECO Community Relations (5 minutes)
E. Request for Bethel Street closure between Hotel and Pauahi Streets on Saturday 8 September 2018 from 11:00 a.m. to 4:00 p.m. for Celebrate the Arts Festival. Alcohol-free event. Sandy Pohl, organizer (5 minutes)
F. Request for Nuuanu Avenue closure between Hotel Street and Chaplain Lane on Saturday 13 October 2018 from 10:00 a.m. to 5:00 p.m. for Hispanic Heritage Festival. Alcohol-free event. Sandy Pohl, organizer (5 minutes)
G. Request for Hotel Street closures between Smith Street and Nuuanu Avenue on Fridays 7 September 2018, 5 October 2018, and 2 November 2018 from 7:30 p.m. to 12:00 a.m. for First Friday Community Mural Block Parties. Alcohol service and live music event. Nicole Reid, organizer (10 minutes)
H. Request for Merchant Street closure between Nuuanu Avenue and Bethel Street on Thursday 9 August 2018 from 5:00 p.m. to 11:30 p.m. for UH Football Pigskin Pigout fundraiser event. Live indoor auction, no live outdoor music, no off-premises alcohol sales. Don Murphy, event coordinator (5 minutes)
I. Request for Merchant Street closure between Nuuanu Avenue and Bethel Street on Thursday 13 September 2018 from 5:00 pm to 11:00 p.m. for Hawaii Literacy fundraiser. Alcohol service on the street until 10 p.m. Don Murphy, event coordinator (5 minutes)
VI. COMMUNITY CONCERNS - (Two (2) minutes each)
A. Hawaii Pacific University
B. Safe Haven
C. Honolulu Rail Transit
D. Chinatown Business & Community Association
E. Arts, Culture, Merchants, Etc. (ACME)
F. Chinatown Improvement District
G. BikeShare (Biki)
VII. ELECTED OFFICIALS
A. City and County
1. Mayor Kirk Caldwell's Representative - Megan Muramatsu
2. City Councilmember (District 6) - Carol Fukunaga
B. State
1. Governor David Ige's Representative - Laurel Johnston
2. State Senator (District 13) - Karl Rhoads
3. State Representatives (Districts 26 and 29)
VIII. APPROVAL OF 7 JUNE 2018 REGULAR MEETING MINUTES
IX. BOARD BUSINESS AND REPORTS
A. Chair's Report
1. Liquor license applications and street closures
i. Future agenda items: Honolulu Authority for Rapid Transportation (HART) construction; Hawaii Department of Transportation (HDOT) roadwork; Meals on Wheels information
2. Neighborhood Commission updates
3. Office of Information Practices Report
B. Treasurer's Report
C. City and County Affairs
D. Oahu Metropolitan Planning Organization (OMPO)
i. Appoint representative from Neighborhood Board 13
X. ANNOUNCEMENTS
A. The next regular meeting is scheduled for Thursday 2 August 2018, Hawaii Pacific University, One Aloha Tower Drive, Multi-Purpose Room 2 at 7:00 p.m.
B. The Neighborhood Citizen Patrol meets each Tuesday evening on the Diamond Head side of Kukui Plaza at 8:00 p.m. Please join the patrol and support its efforts expressing service and pride in our Downtown-Chinatown community.
C. Rebroadcasts of Downtown-Chinatown Neighborhood Board 13 meetings are scheduled on lelo channel 49 for every third Thursday at 9:00 p.m., as well as 6:00 a.m. on the second and fourth Saturdays of each month.
XI. ADJOURNMENT
A mailing list is maintained for interested persons and agencies to receive this board's agenda and minutes. Additions, corrections, and deletions to the mailing list may be directed to the Neighborhood Commission Office (NCO) at Kapalama Hale, 925 Dillingham Boulevard, Suite 160, Honolulu, Hawaii 96817, by telephone (808) 768-3710, fax (808) 768-3711, calling the Neighborhood Assistant on (808) 768-3714, or e-mailing harry.cho@honolulu.gov. Agendas and minutes are also available on the internet at http://www.honolulu.gov/nco/boards.html.
Any individual wishing to attend a Neighborhood Board meeting who has questions about accommodations for a physical disability or a special physical need should call the NCO on (808) 768-3710 between 8:00 a.m. and 4:00 p.m. or email a request to nco@honolulu.gov at least three (3) business days prior to the scheduled meeting.
All written testimony must be received in the Neighborhood Commission Office forty-eight (48) hours prior to the meeting. If within 48 hours of the meeting, written and/or oral testimony may be submitted directly to the board at the meeting. If submitting written testimony, please note the board and agenda item(s) your testimony concerns. Send to the Neighborhood Commission Office, 925 Dillingham Boulevard, Suite 160, Honolulu, HI 96817, fax (808) 768-3711, or email nbtestimony@honolulu.gov.
<!#43END>
Featured Product/Service
<!998Template_start>
<!998Template_end>
---
Please send questions about this website to