Community website by MBC/Ernest Abrams. Call 808-739-9797 for advertising/sponsorship.
First Friday Hawaii
News Item

The ARTS at Marks Garage - JUNE 2018 Update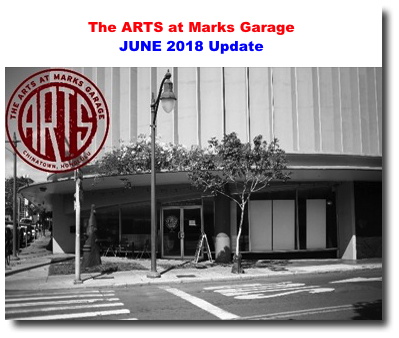 <!#43START>
The ARTS at Marks Garage - JUNE 2018 Update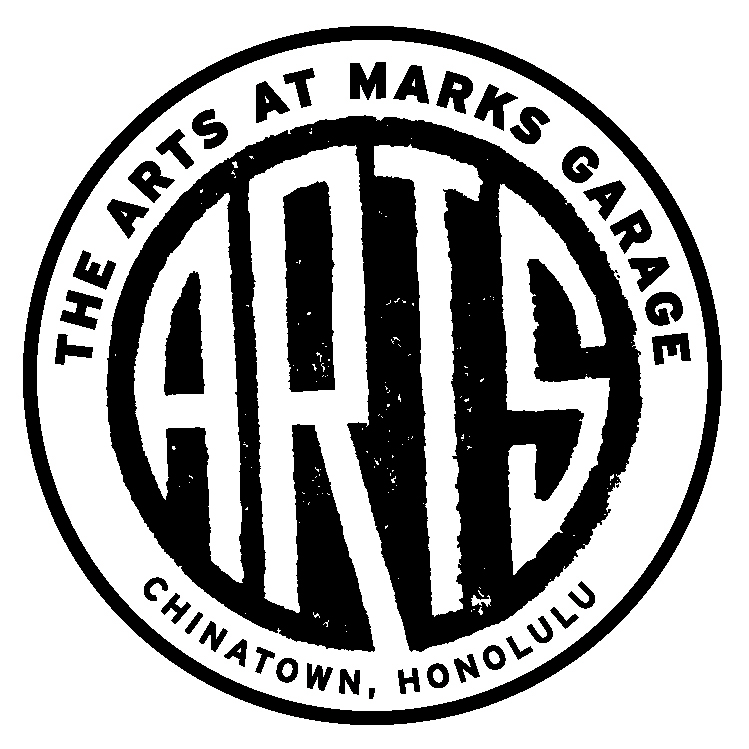 The ARTS at Marks Garage
We're very happy to tell you that we've signed a new 3-year lease on our space at Marks Garage. The ARTS is here to stay, to continue being your hub for artistic exploration and fun in Chinatown. We hope you'll come down this Friday and celebrate with us. If you are one of our 1001 Friends, your first First Friday drink is on us! If you're not yet one of our 1001 Friends, there's still time to join us. Sign up for an automatic monthly donation to make sure that we can continue to offer amazing programing in the heart of downtown Honolulu!.
Just in case you came by to visit us while our air conditioner was struggling over the last couple of months, we sincerely apologize if you were uncomfortably warm. We're elated to tell you that with help from the amazing team at Aloha State Services, our air conditioner is up and running better than it has in years. Check out our Partners' and other ARTS events and programs below. Mark your calendars and plan to come enjoy the coooooooool! (double entendre intended - see what I did there?!)
Donna Blanchard
Consulting Director, The ARTS at Marks Garage
Managing Director, Kumu Kahua Theatre
Host, Backstage with Donna Blanchard
kumkahuadirector@gmail.com
JUNEEXHIBIT
[if mso]> </td> <![endif] [if mso]> </tr> </table> <![endif]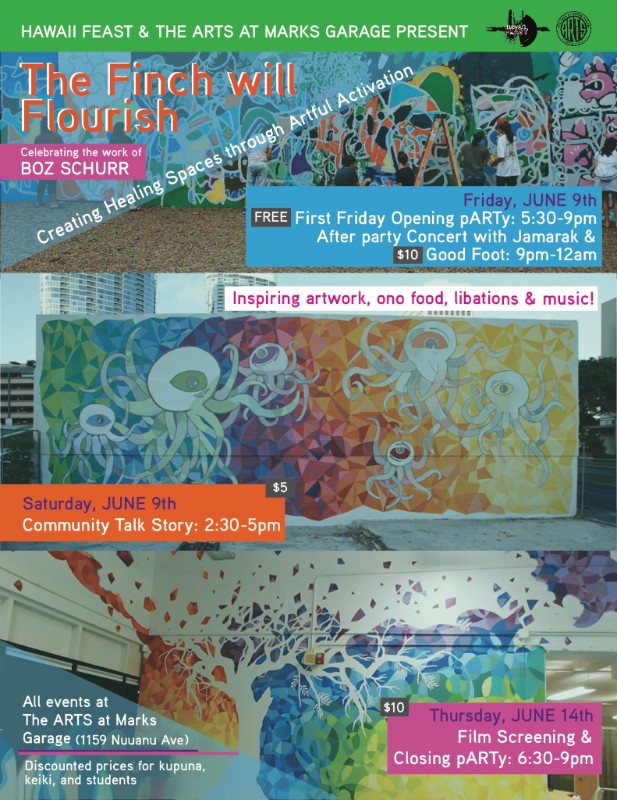 FEAST Exhibit: The Finch will Flourish
FEAST
June 1-15
This exhibit is a collaborative effort between the artist, ARTS at Marks Garage, and Hawaii FEAST focusing on transforming public and private spaces into places that feel safe and inviting. Read More
[if mso]> </td> <![endif] [if mso]> </tr> </table> <![endif]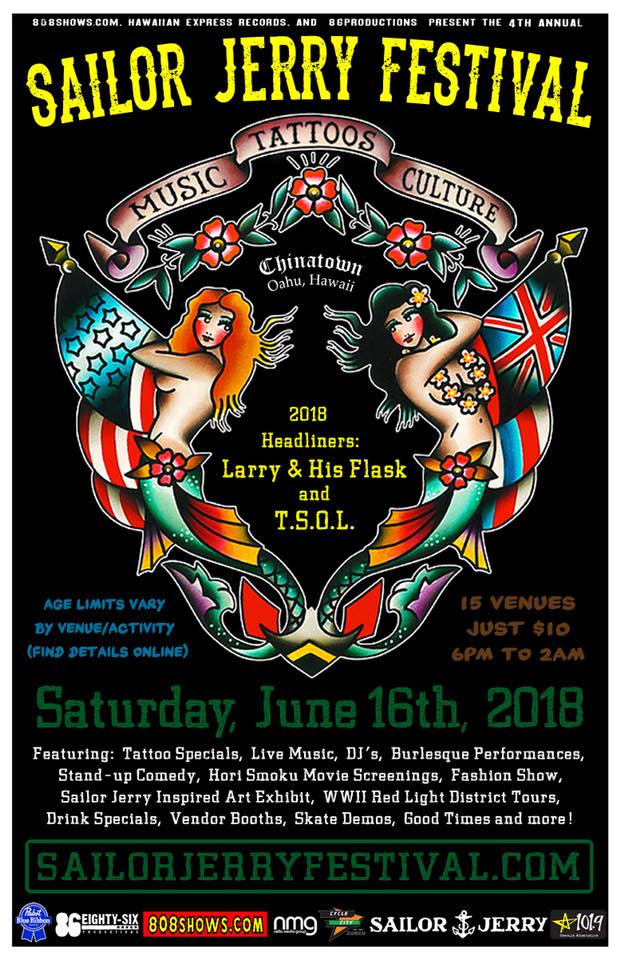 4th Annual Sailor Jerry Festival & Art Exhibition
June 16-30
The 4th Annual SAILOR JERRY FESTIVAL Honoring "Sailor Jerry" and his Chinatown roots featuring live music, documentary movie screening, pin-up party, art displays, live tattooing, standup comedy, cabaret performances, chinatown tours, and more!Read More
SHOWS & EVENTS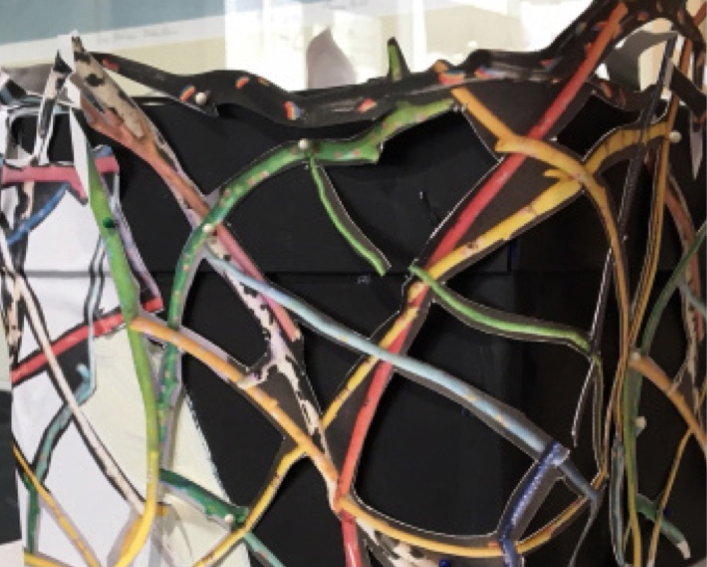 Chinatown Network Sculpture
June 2, 9AM-3PM
Build a Downtown community Sculpture over the existing pumphouse in the Sun Yat Sen park designed by Roy Venters, "Chinatown Network". Read More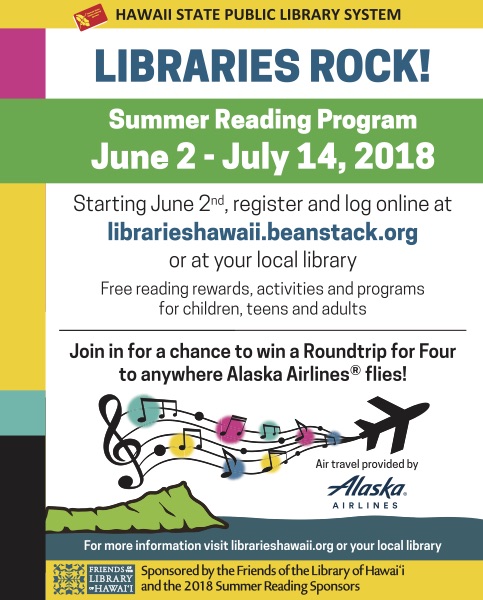 Summer Reading Program
Friends of the Library
June 2, 10AM-2PM
Join the HI State Libraries & Friends of the Library as they kick off their Summer Reading Program June 2 through July 14, 2018. Read More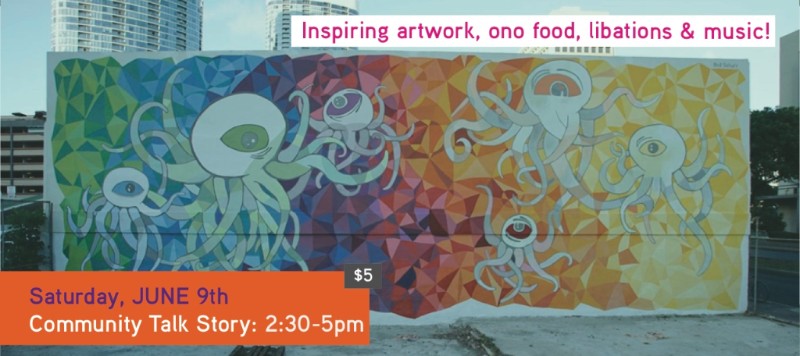 Hawai'i FEAST Artful Human Space Talk Story
June 9, 3-5 PM
An afternoon filled with inspiring talk story focused on the idea of public art activation being a relevant and intrinsic element for healing in our human services sector. Read More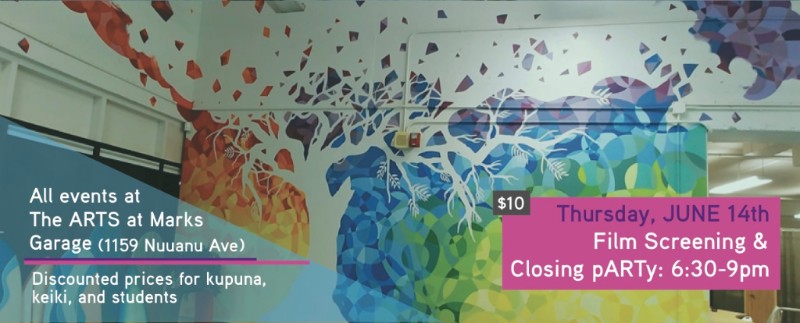 HawaiiFEAST & Film: Closing pARTy
June 14, 7-9PM
In celebrating the HawaiiFEAST two week run of, The Finches Will Flourish Exhibition, we will be hosting a FEAST and Film Screening Closing pARTy of the award winning film, Janey Makes A Play. Read More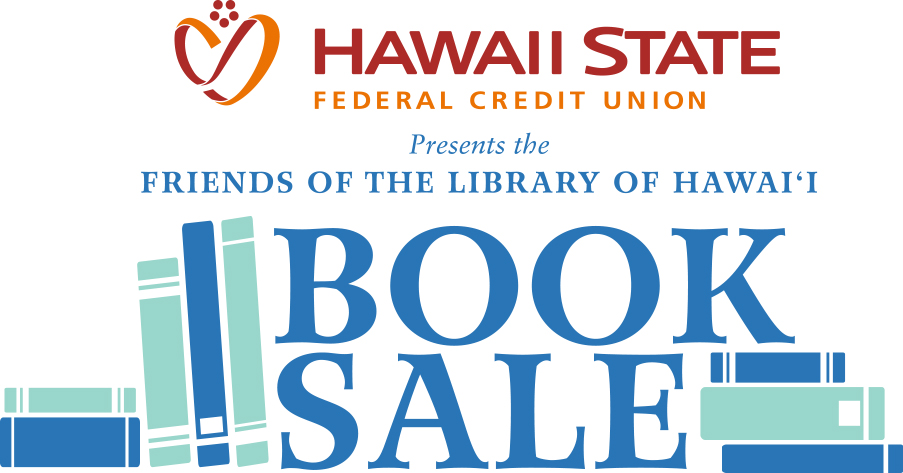 Friends of the Library of Hawaiʻi 71st Annual Sale
Friends of the Library
June 16, 9AM - 9PM
Friends of the Library of Hawaiʻi 71st Annual Book Sale. Hawaiʻiʻs longest running book sale continues! Read More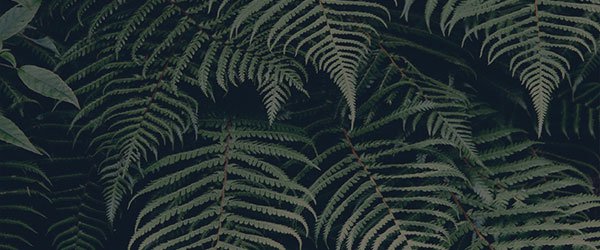 MoMo Night: Mo'olelo Movement Series
June 21, 6:30-8:30 PM
Join us every 3rd Thursday of the month throughout 2018, dedicated to building upon the commitment of co-creating an arch of Hawaiian storytelling.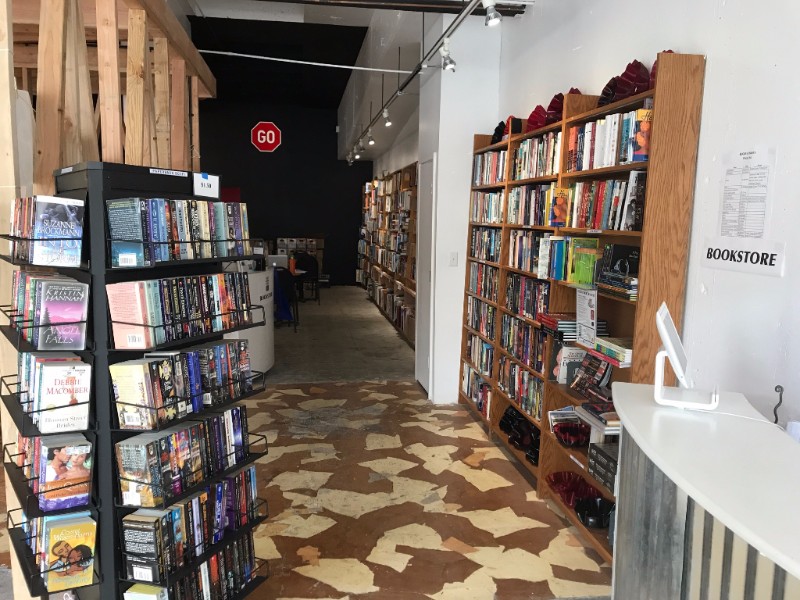 Books at Marks
Friends of the Library
Open Tue-Sat 12-5 PM, and until 10 PM on First Fridays
There's a BOOKSTORE in Downtown by Friends of the Library of Hawai'i!
FIRST FRIDAY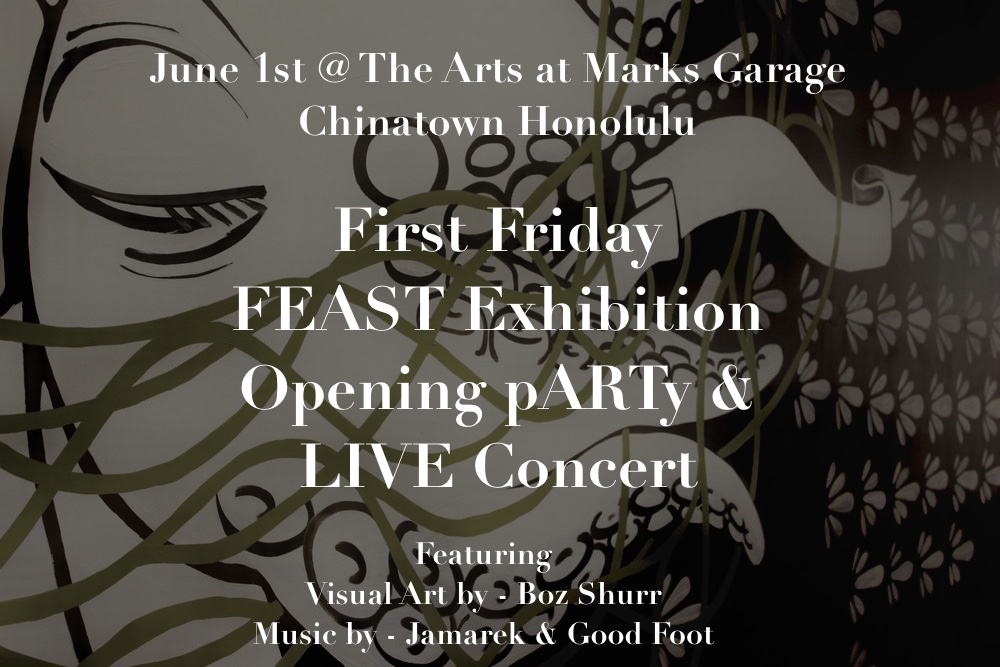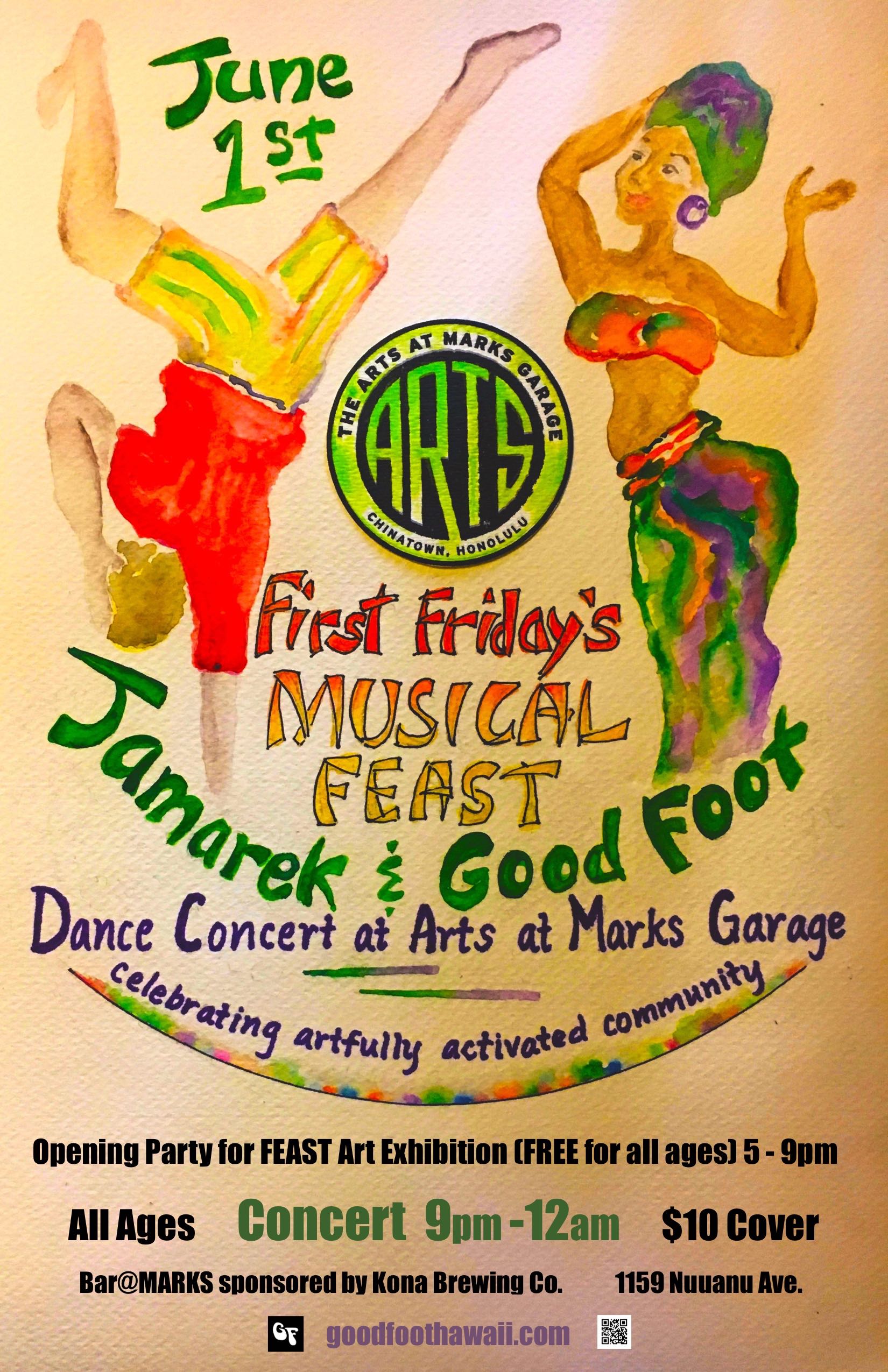 FEAST Exhibition Opening pARTy & LIVE Concert
June 1, 5:30PM - 12AM
JuneFEAST Exhibition, The Finches Will Flourish Opening pARTy followed by LIVE Dance Concert with Jaramak & Good Foot!!Read More
Bar@MARKS Sponsored by Kona Brewing Co.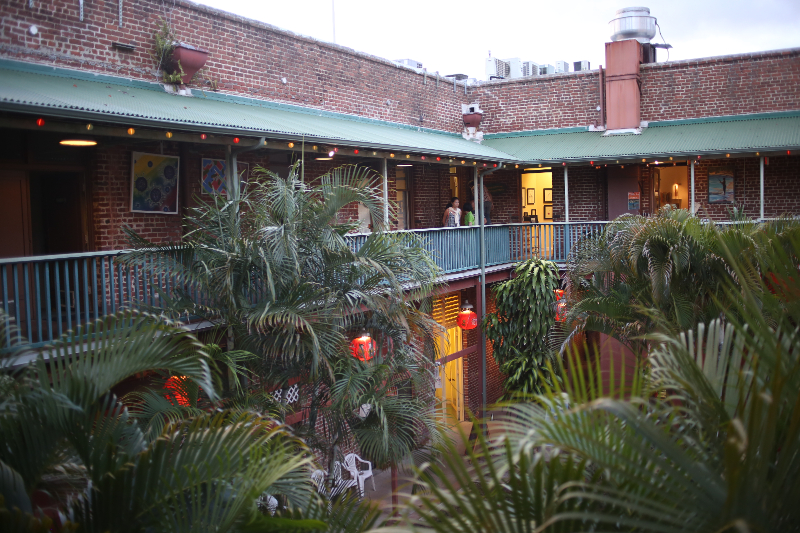 Open House @ The Lofts
Chinatown Artist Lofts
June 2, 6-9 PM
Live music, open studios, and live demonstrations all night!
WORKSHOPS & CLASSES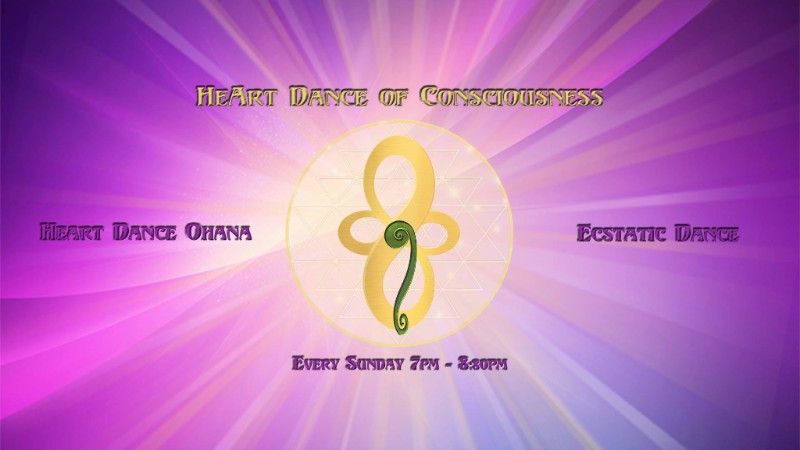 Ecstatic Dance
HeArt Dance ofConsciousness
Every Sunday, 6:30-9:30 PM,$15
Celebrate, create, connect to your authentic Self and awakened Self. See you on the dance floor!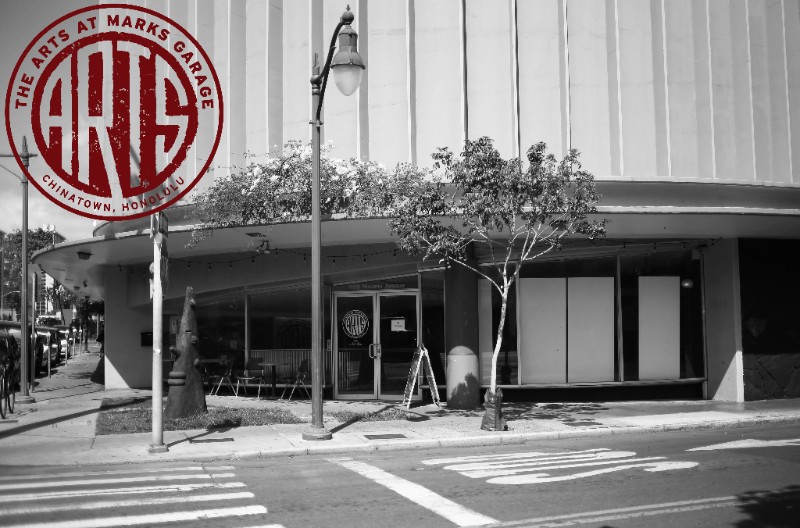 Int. Ensemble Acting Class (Ages 12-15)
Eden Lee Murray
Mondays, 4-6 PM
$350/semester, scholarships available
This program is designed for students who have had some theatre experience. Those interested should call 384-2157.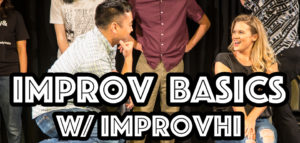 Improv Basics 101
Mondays, 7-9 PM
Trying improv for the first time or just getting back into the swing of things? This intro level set of classes are designed to give you the basic tools of improv comedy. Read More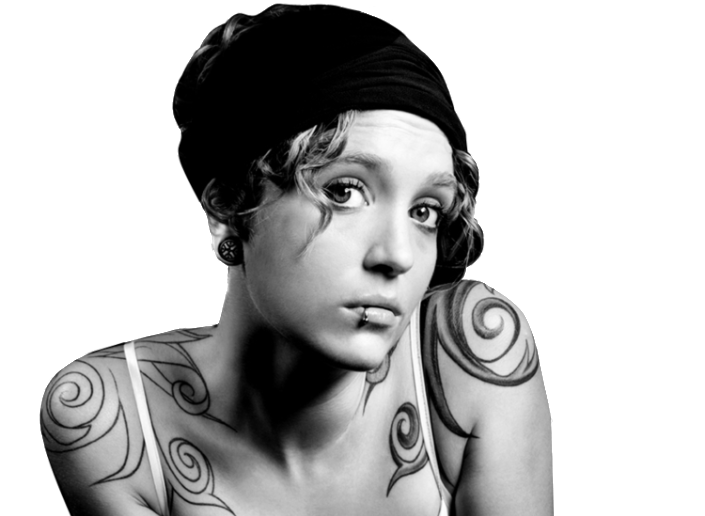 The Acting Studio
COJODA Productions
Tuesdays, 5:30-7 PM
Single Point Acting for actors of all ages and levels, a simplified process created by Consulina Wong derived from classic techniques. Learn acting skills from a veteran actress. For more info:(808) 223-6338.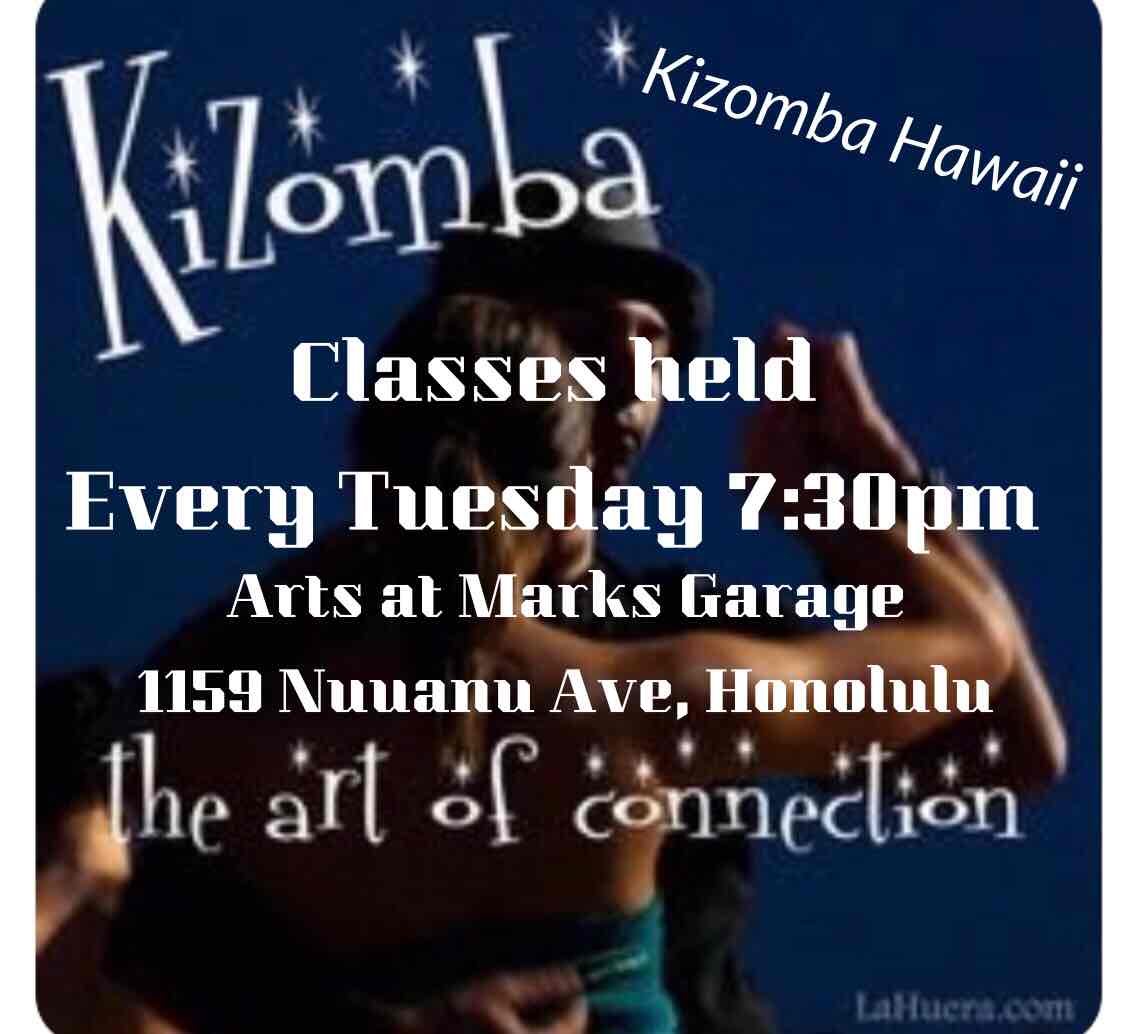 Kizomba Class - Hot Angolan Partner Dance*
Jamila
Tuesdays, 7:30 PM
Learn the art of leading, following and connection with this beautiful dance of love, while having fun. Kizombafocuses on the connection between you, your partner and the music. *You do not need to bring a partner.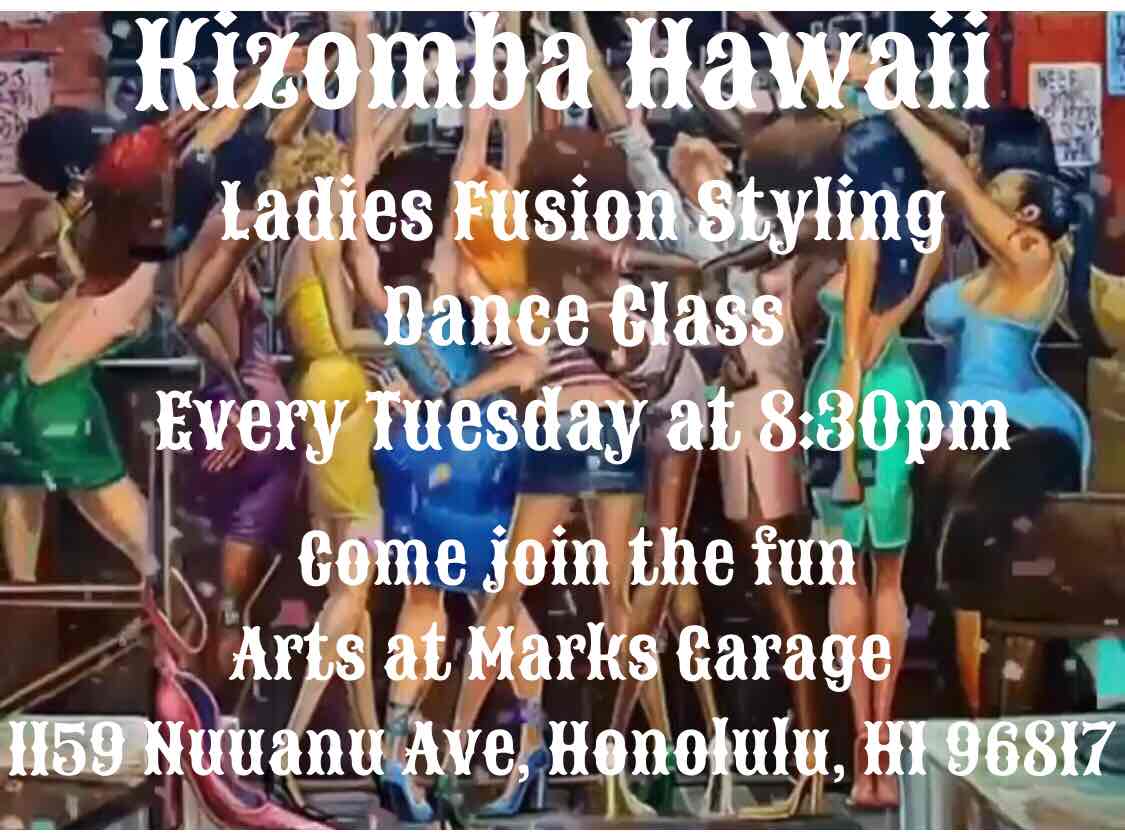 Ladies Fusion Styling Class
Jamila
Tuesdays, 8:30 PM
Sensual fusion ofkizomba, classical dances, African, Middle Eastern and Latin styles. A fun choreography class where you can let your hair down, mover your hips and get a good workout.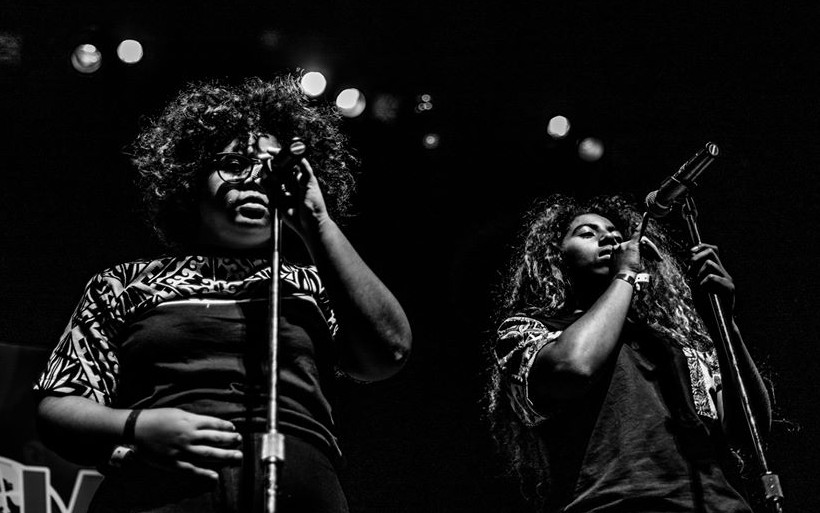 Teen Slam Poetry
Pacific Tongues / Youth Speaks Hawaii
Wednesdays, 4:30-6 PM
Free teen slam poetry writing and performance workshops.
<td class="mcnDividerBlockInner" style="padding: 18px;"> <hr class="mcnDividerContent" style="border-bottom-color:none; border-left-color:none; border-right-color:none; border-bottom-width:0; border-left-width:0; border-right-width:0; margin-top:0; margin-right:0; margin-bottom:0; margin-left:0;" />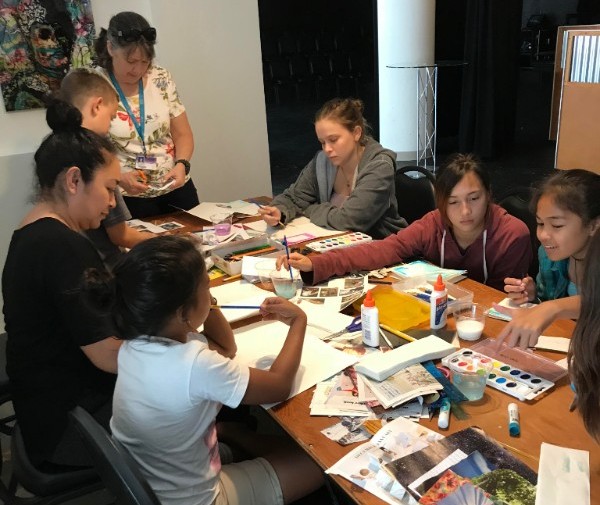 ARTS Corps
Thursdays, 3:30 - 5:30 PM
A FREE 2-month arts education program for students ages 13-18.Partners at the ARTS host classes and workshops in different disciplines from theatre to mosaics. Students have created and worked with the Hawaii Shakespeare Festival, Playbuilders of Hawaii Theatre Company, and Friends of the Library.For the past 4 weeks students have been self publishing their own zines which will be on display starting Jun 7 in The Nest.Read More
Don't forget about ourLYFT partnership!
Use CODE: ARTSATMARKSfor $5 off your first 4 rides!
New users only. Subject to Lyft's terms.lyft.com/i/artsatmarks
OUR PARTNERS
Honolulu Culture & Arts District
COJODA Productions
Groovestar Productions
Pacific Tongues/Youth Speaks Hawai'i
T-RX/Hallowbaloo Music + Arts Festival
A sincere thank you to Kona Brewing Company, Hawaii State Foundation on Culture and the Arts, Colliers International, Spire Accountants - Advisors, Mayor's Office on Culture and the Arts, G70, Andis Wines, Weissman Family Foundation, Stern Sidney Stern Memorial Trust, 1001 Friends, anonymous donors and many others for their ongoing support! Mahalo!
Please join these fine people by reconnecting, making a donation, and continue a wildly creative 2017!
Featured Product/Service
The ARTS At Marks Garage
The ARTS at Marks Garage is a community arts center with a 1,000 sq. ft. gallery, a 1,000 sq. ft. theater, and a 1,000 sq. ft. office space founded in 2001. Marks is home to 13 performing and visual arts businesses including Youth Speaks Hawaii and Hawaii Shakespeare Festival. 45,000 visitors attend 13 exhibits and 150 performances each year.
1159 Nuuanu Ave., Honolulu, HI (View Map)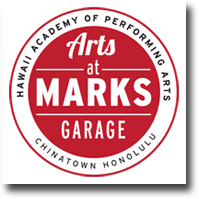 <!998Template_start>
<!998Template_end>
---
Please send questions about this website to