Community website by MBC/Ernest Abrams. Call 808-739-9797 for advertising/sponsorship.
First Friday Hawaii
News Item

Downtown-Chinatown Neighborhood Board Meeting May Agenda
With Permission / Courtesy of
: City and County of Honolulu Neighborhood Commission Office
<!#450IMAGESTART>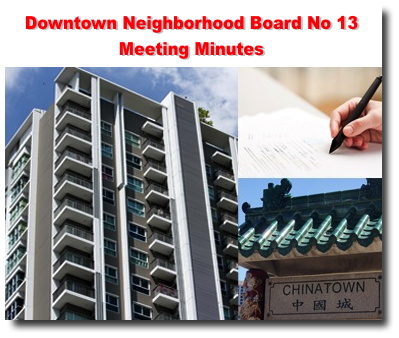 <!#450IMAGEEND>
DOWNTOWN-CHINATOWN NEIGHBORHOOD BOARDREGULAR MEETING AGENDA THURSDAY 3 MAY 2018HAWAII PACIFIC UNIVERSITYONE ALOHA TOWER DRIVEMULTI-PURPOSE ROOM 27:00 P.M.
Reminder of order and decorum & rules of speaking: Persons wishing to speak on agenda items must raise their hand and, when recognized by the Chair, to address comments to the Chair. Speakers are encouraged to keep their comments under two (2) minutes, and those giving reports are urged to keep their reports under two (2) minutes unless otherwise directed by the Chair. Board Members shall adhere to Board speaking limits.
Please silence all electronic devices.
The meeting is being recorded for broadcasting and viewing on 'Olelo. To insure that all verbal comments are audible for broadcasting, please speak into the designated microphone to enable the importance of the speaker's message to be recorded and heard at the broadcast and viewing of the meeting.
I. CALL TO ORDER
II. INTRODUCTION OF BOARD MEMBERS.
III. PUBLIC SAFETY REPORTS
A. Honolulu Fire Department
B. Honolulu Police Department (The Downtown Chinatown Neighborhood Board #13 endorse and support for increase of HPD Street Police Presence)
C. Neighborhood Citizen's Patrol
D. Public Concerns - (Two (2) minutes each for issues not on the Agenda)
IV. NEW BUSINESS
A. Presentation on "H4??? Healthcare for the Iwelei Homeless Project, State Senator Josh Green, Dr. Scott Miscovich, Mr. Andy Mounthongdy, Hawaii Homeless Healthcare Hui (15 minutes)
B. Presentation 7th Annual Chinatown Family Fair, Saturday 9 June 2018, 10:00am to 3:30pm, Smith Beretania Urban Park, Jacob Chung, Jr, Event Coordinator of New Life Church (10 minutes)
C. Request for Street Closure, Friday 1 June 2018, 7:30pm to 2:00am, Hotel Street between Smith Street and Nuuanu Avenue for First Friday Mural Installation Community Block Party. Event plans to serve and sell alcohol in a tent located on Hotel Street from 7:30pm to 2:00am. Live music will be held during this event. Nicole Reid, Event Organizer (10 minutes)
D. Request for Street Closure for future First Friday Events, Friday 6 July 2018, and Friday 3 August 2018, same conditions as Friday 1 June 2018 event, Nicole Reid, Event Organizer (5 minutes)
It is a concern of the Downtown Chinatown Neighborhood Board and the Public that after each consecutive monthly street closure event for the same location and event organizer that there will be an opportunity to voice and address any concerns with the previous monthly street closure event before approval for the next consecutive monthly street closure event.
E. Hawaii Theater Annual Fundraiser Gala, Sunday 6 May 2018, Bethel Street Closure from Hotel
Street to Pauahi Street, 10:00am to 10:00pm, Gregory Dunn, President of Hawaii Theater (10 minutes).
F. After Action Review, St. Patrick's Day Event, Saturday 17 March 2018, Don Murphy, Event Organizer (10 minute)
G. Request for Street Closure on Merchant Street between Nuuanu Avenue and Bethel Street, Saturday 23 June 2018, Hawaii Children Cancer Foundation Fundraiser, 7:00am to 10:00pm, Sit Down Dinner with Cocktail Reception, Don Murphy, Event Organizer (10 minutes)
H. Discussion on the matter that the Downtown Chinatown Neighborhood Board request the Liquor Commission to provide information to the Board on all liquor applications that are being considered for new, extension, and renewal liquor license approval that are located in the neighborhood board boundary. It is being request that the Board Chair and Board Secretary will prepare and contact the applicants in advance and obtain information to be shared with the board members who will decide to meet the applicants for license and event approval within the neighborhood area and may consider to review such applications with the applicant at the scheduled monthly Board meetings. Also request the Liquor Commission provide the neighborhood board a monthly report of the listing of license that received citations of violation within the neighborhood boundaries to allow the community knowledge to enable the Board to support or request restrictions on such licensee. (10 minutes)
V. COMMUNITY CONCERNS (Two (2) minutes each)
A. Hawaii Pacific University (Information on validated parking at the Aloha Tower Parking Lot during the Neighborhood Board meetings)
B. Safe Haven
C. Honolulu Rail Transit
D. Chinatown Business & Community Association
E. Arts Cultural Merchant Etc (ACME)
F. Chinatown Improvement District
G. BikeShare (Biki)
VI. ELECTED OFFICIALS
A. City and County
1. Mayor's Representative
2. City Councilmember Carol Fukunaga
B. State
1. Governor's Representative
2. State Senators and State Representatives
VII. APPROVAL OF THE THURSDAY 5 APRIL 2018 REGULAR MEETING MINUTES
VIII. BOARD BUSINESS AND REPORT
A. Chair's Report. (Future presentation which includes plans to renovate the historical WoFat
Restaurant Building located on Maunakea Street, and the Conditional Use Permit Request involving
the Alakea Special Needs Senior Affordable Housing Project located at 1192 Alakea Street).
1. Liquor License Application, and Street Closures. .
2. Neighborhood Commission Updates
3. Office of Information Practices Report
B. Treasurer's Report
C. City and County Affairs
D. Oahu Metropolitan Planning Organization (OMPO)
IX. ANNOUNCEMENTS
• The next regular meeting is scheduled for Thursday, June 7, 2018, Hawaii Pacific University, One Aloha Tower Drive, Multi-Purpose Room 2 at 7:00 p.m.
• The Neighborhood Citizen???s Patrol meets each Tuesday on the Diamond Head side of Kukui Plaza at 8:00 p.m. Please consider joining the patrol and supporting its efforts as they express their service and pride in our Downtown/Chinatown community.
??? Broadcast-Videotape of Board meetings are scheduled to be shown on the 3rd Thursday, and on the 2nd and 4th Saturday, Channel 54.
X. ADJOURNMENT
A mailing list is maintained for interested persons and agencies to receive this board's agenda and minutes. Additions, corrections, and deletions to the mailing list may be directed to the Neighborhood Commission Office (NCO) at Kapalama Hale, Suite 160, 925 Dillingham Boulevard, Honolulu, Hawaii 96817; Telephone (808) 768-3710 Fax (808) 768-3711; or call Neighborhood Assistant at (808) 768-3714 or e-mail
harry.cho@honolulu.gov.
Agendas and minutes are also available on the internet at
www.honolulu.gov/nco
.
Any individual wishing to attend a Neighborhood Board meeting who has questions about accommodations for a physical disability or a special physical need should call the NCO at 768-3710 between 8:00 a.m. and 4:00 p.m. or email your request to
nco@honolulu.gov
at least three (3) business days prior to the scheduled meeting.
All written testimony must be received in the Neighborhood Commission Office 48 hours prior to the meeting. If within 48 hours, written and/or oral testimony may be submitted directly to the board at the meeting. If submitting written testimony, please note the board and agenda item(s) your testimony concerns. Send to: Neighborhood Commission Office, 925 Dillingham Boulevard, Suite 160, Honolulu, HI 96817. Fax: (808) 768-3711. Email:
nbtestimony@honolulu.gov.
Featured Product/Service
<!998Template_start>
<!998Template_end>
---
Please send questions about this website to