Community website by MBC/Ernest Abrams. Call 808-739-9797 for advertising/sponsorship.
First Friday Hawaii
News Item

Downtown-Chinatown Neighborhood Board Meeting March 2018 Minutes
With Permission / Courtesy of
: City and County of Honolulu Neighborhood Commission Office
<!#450IMAGESTART>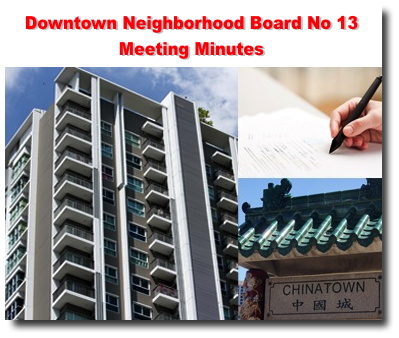 <!#450IMAGEEND>
REGULAR MEETING MINUTESTHURSDAY 1 MARCH 2018ONE ALOHA TOWER, MULTI PURPOSE ROOM 2
CALL TO ORDER - Chair Au called the meeting to order at 7:00pm. Quorum was established with seven (7) members present. Note: This nine (9)-member Board requires five (5) members to establish a quorum and to take official Board action.
Board Members Present - Alvin Au, Ernest Caravalho, Kevin Lye, Lori McCarney, Dolores Mollring, Willis Moore (8:05pm), John Smiley, Robert Tom.
Board Members Absent - Chu Lan Shubert-Kwock
Guests - Firefighters Goddard, Takayama, William and Captain Kam (Honolulu Fire Department); Sergeant Chi and Lieutenant Lee (Honolulu Police Department); Laurel Johnston (Governor Ige's representative); Senator Karl Rhoads; Doris Lam (Councilmember Carol Fukunaga's Office); Megan Muramatsu (Mayor Caldwell's representative); Pat Lee (Honolulu Authority for Rapid Transportation); Nicole Reid (ACME); Greg Payton (Safe Haven); James Logue (CBCA); Nancy Ortiz, James Tennant, and Kelsie Suan (Cinco De Mayo); Allen Stack, Melvin Jadulang, Randall Jadulang, Rick Keene, Ronald Higa (community members); Harry Cho (Neighborhood Commission Office).
INTRODUCTION OF BOARD MEMBERS - The Board members introduced themselves. Chair Au reminded those present to speak into the microphone when addressing the Board.
PUBLIC SAFETY REPORTS
Honolulu Fire Department (HFD) - Firefighter William reported the following:
• February 2018 Statistics: There were 3 nuisance fires, 3 activated alarms with no fire, 158 medical emergencies, 1 motor vehicle crash/collision, and 2 hazardous materials incidents.
• Safety Tips: Electrical Safety-
o Plug one (1) heat-producing appliance (coffee maker, toaster, etc.) into a wall receptacle outlet at a time.
o Major appliances (dryers, refrigerators, stoves, etc.) should be plugged directly into a wall receptacle outlet. Extension cords, power taps, and strips should not be used.
o Ensure electrical cords are not running across doorways or under carpets.
o Extension cords are intended for temporary use. Have a licensed electrician install additional receptacle outlets to eliminate the need for extension cords.
o Ensure that electrical work is performed by a licensed electrician.
Honolulu Police Department (HPD) - Lieutenant Lee reported the following:
• February 2018 Statistics: There were 16 motor vehicle thefts, 2 burglaries, 64 general thefts, 28 unauthorized entries into motor vehicles, 19 assaults, 2 sex assaults, 6 drug related incidents, and 2,352 total calls for service.
Neighborhood Citizens Patrol - Board member Mollring reported that patrols were quiet and calm during the month of February.
Public Concerns ??? There were no public concerns.
NEW BUSINESS
Request for Street Closure, Friday 6 April 2018, 7:30pm to 1:30am, Hotel Street between Smith Street and Nu'uanu Avenue for First Friday Mural Installation Community Block Party. Event plans to serve alcohol in a tent located on Hotel Street. Live music will be held during this event - Nicole Reid reported the following:
• Overview and Purpose: We seek to permit closure of Hotel Street starting after the intersection of Smith Street to before the intersection at Nu'uanu Avenue on the first Friday of each month for the calendar year of 2018. Sidewalks will remain open as the street is used for patrons of First Friday. Patrons of participating venues will have the option to consume their beverage, either beer or wine, on the street. No liquor will be sold outside of any venue. Protection services will monitor patrons at each entrance/exit and within the space on foot. Honolulu Police Department (HPD) will be present to ensure safety. The street will close at 7:30 pm. High-top tables, recycling/trash bins, a tent for live music, and space for a muralist will be within the enclosure. At 8:00 pm the enclosure will be open to the public. Wristbands will identify patrons 21 years of age and older. The programming will end at 12:00 am to accommodate cleaning the street and return of rented equipment.
• Project Goals:
o Measurements of Success: Increase in economic activity for Chinatown merchants.
Increase in new clientele
Re-engagement of existing clientele
Increase in overall revenue
Increase in positive media attention to the community as a whole
Generate $3,500 in revenue to cover operating expenses
??? Increase place-making for Hotel Street through art
o Key Community Issues:
Increase public safety
??? Drive economic development
Invest in cultural events through the activation of small business merchants, cultural practitioners, artists, and entertainers
Recognize the value of food and beverage industries as business practitioners of cultural relevance
Questions, comments and concerns followed:
1. Street Closure: Chair Au stated that he was informed by the City that the reason for street closures on Hotel Street being pushed to a later time in the evening was to accommodate users of public transit such as TheBus.
2. Street Closure: Board member Tom asked when alcohol consumption on the street will end and when will Hotel Street be re-opened. Reid stated that the mural installation will be from 8:00 pm to 12:00 am. The road will be cleaned and re-opened at 1:00 am. Department of Transportation Services (DTS) may have bus routes resume operating at 1:00 am, however this may be a hazard to public safety because there are 10 liquor licenses that end at 2:00 am.
3. Support: Board member McCarney stated that Nicole Reid and her organization of merchants is doing a great job in revitalizing the Downtown-Chinatown district with these events through an influence from modern arts.
4. Public Transit: Board member Caravalho stated that Hotel Street should be used for pedestrians and bikes only. Our public busses are too big to be on such a narrow road.
5. Noise and Music: Board member Lye asked for additional information regarding the noise and music during the night of the street closure. Reid stated that there will be live music playing from 8:00 pm to 10:00 pm. Most of the crowd will be within a business establishment by 12:00 am. Most businesses including Manifest have sound-inhibiting equipment, which decreases the amount of noise heard from outside the building structure.
6. Public Transit: Community member Stack stated that alcohol should stop being served at 10:00 pm. This will decrease the crowds on the street and will bring more people into other bars.
7. Fort Street Mall: A community member suggested using Fort Street Mall as a venue for these events. Reid stated that Fort Street Mall is under the jurisdiction of the Department of Parks and Recreation (DPR), and there is no alcohol consumption allowed on their land.
8. Support: Community member Jadulang stated that he is in support of this event. Board member Tom also voiced support for Reid, her events, and her goal to revitalize Chinatown.
Caravalho MOVED and Smiley SECONDED the Motion to Support the street closure for First Fridays in the month of April 2018. The Motion was APPROVED by unanimous consent, 7-0-0. (Aye: Au, Caravalho, Lye, McCarney, Mollring, Smiley, Tom; Nay: None; Abstain: None).
Discussion for Street Closure of Nu'uanu Avenue between Hotel Street and King Street, Mardi Gras Block Party, Tuesday 13 February 2018, 6:00pm to 10:00pm - Nancy Ortiz and James Tennant reported the following:
• Updates: DTS had denied the request for the street closure in February 2018. DTS was contacted and came to a conclusion that the request would be granted as long as there was no alcohol sold on the street. There were roughly 500 people in attendance. (HPD) and private security were there to regulate.
Questions, comments and concerns followed:
1. Regulations: Chair Au stated he had heard from DTS that the event was not coordinated the way that it was planned.
2. Regulations: Board member Caravalho stated that the event was coordinated properly. Music and noise levels were low, no liquor was served, and they closed and opened the streets on time.
3. Entry Fee: Community member Stack stated that he was asked to pay an entry fee when attempting to transit to his own property. He spoke with HPD and confirmed that no entry fee is needed to enter the public street closure.
Request for Street Closure, Cinco De Mayo Block Party, Saturday 5 May 2018, 6:00pm to 10:00pm. Nu'uanu Avenue from Pauahi Street to King Street. Event plans to serve and sell alcohol on Nu'uanu Avenue; live music will be held during this event ??? Nancy Ortiz reported the following:
• Cinco De Mayo Block Party: After last year's successful event, we are attempting to plan this event again in May 2018. There were great comments left by the public and merchants in the Chinatown area from last year's event. Although this event celebrates Hispanic culture, it is free of charge and open to the public. This event will bring many artists from around the country to perform. There are around 30 volunteers to help with event setup and clean-up, 20 cultural food vendors, 20 security officers (all attendees will be subject to a bag search), HPD Officers, an art display, a keiki zone, an informational booth, and first aid assistants will all be present as well. There will be three (3) stages for live music, four (4) to five (5) alcohol stands, several food stands, and roughly 1,000-2,000 people in attendance.
Questions, comments and concerns followed:
1. Entry Fee: Board member Lye asked about measures being undertaken to ensure that attendees are not requested to pay an entry fee, as was reported by Mr. Stack during the Mardi Gras event organized by the same promoters. Tennant stated that there may have been an imposter trying to make money off of people.
2. Community: Board member Caravalho asked how the community will be compensated and benefit from this event. Tennant stated that they have donated to Miss Latina Hawaii, the Rotary Pau Hana Club, and have performed community clean ups in the Chinatown area.
3. Retail Vendors: Board member McCarney asked how businesses can benefit from these events, and if retailers remain open during same. Tennant stated that retailers in the district have discounted booths to sell their products at the event. These events will bring more visitors to businesses and retailers. He had spoken to many business owners after last year's Cinco De Mayo block party, and had been told that there were record high sales.
4. Presentation: Chair Au, Board member Lye, and Board member McCarney asked that Ortiz submit hard copy describing the event to the Board with a detailed outline of their operations. Without it, the event is subject to change without notice to the public. The Board will await further discussion until an outline is submitted.
Board member Moore entered the meeting at 8:05pm. Eight (8) Board members present.
COMMUNITY CONCERNS
Hawaii Pacific University (HPU) - No report was given.
Safe Haven - Greg Payton reported the following:
• Coordinated Entry System: Safe Haven was awarded an outreach program by the State of Hawaii called a coordinated entry system. The goals of this outreach program include the following:
o End homelessness
o Provide funding for efforts by nonprofit providers
o Quickly rehouse homeless individuals and families while minimizing the trauma and dislocation caused to homeless individuals, families, and communities by homelessness
o Promote access to and effect utilization of mainstream programs by homeless individuals
o Optimize self-sufficiency among individuals and families experiencing homelessness
• Hygiene Center: A proposal is in place to complete a new hygiene center in Iwilei, which should be of benefit to homeless individuals now in the Chinatown area.
Questions, comments and concerns followed:
1. New Director: Board member Tom stated that Bob Marchant is the new director of River of Life.
Honolulu Authority for Rapid Transportation (HART) - Pat Lee reported the following:
• February 2018 Update: The rail project will be a key component of our island's multimodal transportation network that will integrate service with TheBus, connecting passengers with one (1) single-fare system. HART is preparing for interim service from East Kapolei to Aloha Stadium beginning in December 2020 in light of construction on the rail stations and testing of the rail cars and control systems. A skilled and trained workforce with sufficient staffing is essential to the successful operations and maintenance of a multimodal transportation system. Towards that goal, HART has supported efforts by Leeward Community College (LCC) to create a program for students to develop the technical skills and expertise needed to qualify and fill jobs in rail operations in the Core Systems—the operation and maintenance of the 80 rail cars, tracks, power supply, and train controls for the 20-mile, 21-station system. LCC is offering a two (2)-year associate's degree technical program that will help to develop rail workers for the future. The two (2)-year Integrated Industry Technology program is part of the LCC science department, and is designed to prepare individuals to apply basic engineering principles and technical skills in support of engineers and other professionals engaged in developing, installing, calibrating, modifying, and maintaining automated systems. There are 16 students currently enrolled in the program this semester; the goal is to have more students complete the program and develop a local workforce with specific electrical and mechanical skills for the operations and maintenance of automated industrial systems, including rail. HART anticipates that about 300 full-time workers will be needed to staff Core Systems operations, which will be headquartered at the Rail Operations Center/Maintenance and Storage Facility in Waipahu, between LCC and Waipahu High School. Interested students should contact the LCC Continuing Education and Workforce Development Office for more program information. For more information on the rail project, please visit our website
www.honolulutransit.org
, call the project hotline on (808) 566-2299, or email a question to
info@honolulutransit.org.
Chinatown Business and Community Association (CBCA) - Board member Mollring reported the following on behalf of Board member Shubert-Kwock: Updates: CBCA had its monthly Dim Sum Meeting at Won Kee Restaurant on Tuesday 13 February 2018 at 9:00 am and discussed the following:
• Terry Takazu filed a complaint with Shubert-Kwock, who in turn worked with Takazu regarding the problem of homeless individuals fighting across from her restaurant at Smith-Beretania Mini Park. Department of Transportation Services (DTS), Department of Parks and Recreation (DPR), Commander Allan Nagata, and Councilmember Fukunaga's office are working with Takazu as well.
• The Chinese New Year Parade was cancelled at the last minute by Gifford Chang on Tuesday 6 February 2018, creating a lot of disappointment within the community. Many feel the parade should have proceeded even if the Block Party was cancelled.
• People in Chinatown want to continue this tradition and we have been approached to organize next year's block party and parade. We will have to see how that works out.
• We have been working with HPD on the Chinatown crimes against our seniors. It is good to know that there will be a 15% increase in the HPD budget for more foot patrol in Chinatown.
• The Chinatown Open House brought about 5,000 visitors to Chinatown to greet the lions. With the cancellation of both the parade and block party, there was increased attendance at the Chinese Cultural Plaza on Friday 9 February 2018 and Saturday 10 February 2018.
• We are working with Nicole Reid of ACME to see how the First Friday will be working out.
• The next CBCA meeting is at 9:00 am on Tuesday 13 March 2018 at Won Kee Restaurant.
Arts, Culture, Merchants, Etc. (ACME) - Nicole Reid reported the following:
• Resolution: We are in support for a City resolution that promotes ocean-friendly restaurants by curtailing use of single-serve plasticware. We also support another resolution seeking alternative methods of composting food waste rather sending such into landfills.
• Vision and Goals: We would like to see our homeless population gain more resources; by relocating River of Life into a larger facility, the organization could then likely sustain service of a larger homeless population and provide more meals. Many vacant properties are being considered for such.
• Support: We are in support of the Pauahi Street Activation Program and Walk on the Wild Side.
Chinatown Improvement District (CID) - Allen Stack reported the following: Chinatown Courtyard Tour: Chinatown has changed significantly since the past; there used to be many smaller lots and different street configurations. Courtyards are one of the few historical sites which still exist. A date for a tour of such has not yet been selected, but there will be an entry fee; food (but no alcohol) will be for sale. A history of the courtyards and their cultural significance will be explained to attendees.
Biki - CEO Lori McCarney reported the following: February 2018 updates: Biki has now been in operation for eight (8) months and has conducted over 500,000 trips. We have been granted funds through the Federal Transportation Alternative Program (TAP), Oahu Metropolitan Planning Organization (OMPO), and the Department of Transportation (DOT) to expand. This expansion is planned for the summer of 2018; potential expansion areas include Iwilei, Makiki, University of Hawaii at M noa, and Diamond Head/Kapiolani Community College (KCC).
ELECTED OFFICIALS
Mayor Kirk Caldwell's representative - Megan Muramatsu reported the following:
• Summer Fun Program: The Department of Parks and Recreation (DPR) is recruiting applicants for the 2018 Summer Fun Program. If you know any college students who want to develop management skills, recreation and child development skills, or simply enjoy working with children between the ages of five (5) and 13, please encourage them to consider working as Summer Aides. The program runs from the end of May 2018 to the end of July 2018, with pay rates from $12.00 per hour to $14.00 per hour. For more information and the online application form, please visit DPR's webpage at
www.honolulu.gov/parks/dprsummerfun
or call (808) 768-3020.
• Department of Design and Construction (DDC): The City-wide LED Street Light Conversion Project started this month. From now until the end of December 2019, over 53,000 City and County of Honolulu street lights will be replaced with the more economical and directional LED lights. For more information about costs, schedule, and frequently asked questions, please visit
www.myoahustreetlight.com
.
• Follow Up:
o Environmental Services (ENV) does not collect refuse in the Chinatown Municipal Parking Lot. The parking lot is maintained by a private company (ProPark, Inc.), which has private refuse collection service. The frontage area is maintained by the Department of Transportation (DOT).
o Regarding anticipated tree work along River Street, Department of Parks and Recreation (DPR) notes that while performing a pre-job assessment on Thursday 25 January 2018, a supervisor with Division of Urban Forestry (DUF) verbally notified residents and businesses along River Street that may be directly or indirectly affected by such work. DUF began tree work on Monday 29 January 2018 and work was completed on Thursday 8 February 2018. DUF apologizes for any inconvenience the work may have caused and will consider written notification to affected persons for future projects.
o In response to the request for more Sidewalk Nuisance Ordinance (SNO) and Stored Property Ordinance (SPO) enforcement at bus stops in Chinatown, HPD District 1 (Central Honolulu) Officers made checks of various bus stops in the Chinatown area and did not observe any violations. HPD will continue to monitor and take appropriate enforcement actions. Please call 911 to report criminal activity, and an officer will be sent to assess the situation. Department of Facilities Maintenance (DFM) reported that SPO/SNO enforcement in coordination with HPD is conducted regularly in Chinatown at all sidewalk locations including bus stops. However, SPO/SNO enforcement applies to stored property only and does not apply to persons that remain at bus stops, unless the person is interfering with bus operations as determined by Department of Transportation Services (DTS). DTS reported that SPO/SNO enforcement is conducted in response to site-specific requests from the community. If site inspections confirm the need for initiation of SPO/SNO actions, DTS and other City agencies will work together to implement enforcement.
Questions, comments and concerns followed:
1. Street Signs: Board member Caravalho requested more "do not enter/no driving" signs along Hotel Street.
2. Graffiti: Chair Au stated that the graffiti that was painted over at Smith-Beretania Mini Park is fading and the underlying graffiti is again visible. He requested that DPR paint over the graffiti again.
3. River Street: Community member Jadulang asked why the trees and planters were being removed. He also requested to repair the potholes along River Street.
4. River Street: Board member McCarney asked if there is an improvement plan for River Street and also asked why the trees are being removed.
Councilmember Carol Fukunaga - Councilmember Carol Fukunaga reported the following:
• Mardi Gras Festival: After this past month's Mardi Gras celebration, complaints were received about excessively loud noise levels from either the DJ booths on the street or from Hank's Café. There was no advance notice about this weeknight street festival to the abutting residents. Pre-event notice was presented to Neighborhood Board 13 during the "Public Concerns" portion of the Thursday 1 February 2018 Agenda, which meant that Board members could not take an action regarding the event. Nearby residents were also precluded from attending the meeting to raise question or concerns. Councilmember Fukunaga submitted testimony to Honolulu Liquor Commission opposing the withdrawal of the request associated with the festival; joining with area residents and businesses who raised objections to the manner in which neighbors had been apprised of this event, and the manner in which music and entertainment was scheduled. On Thursday, 22 February, 2018 the Honolulu Liquor Commission denied the request for withdrawal of the extension of premises associated with this year's Mardi Gras festival.
• Honolulu Police Department (HPD) in Chinatown: Chief Ballard provided the following budget proposal for Project HELP:
o $617,484.39 (including one-time costs associated with establishment of an outreach center in Downtown-Chinatown) to increase the number of Community Policing Teams (CPT) officers who work directly with homeless outreach providers to encourage chronic homeless individuals to accept services and housing.
o I encourage Neighborhood Board 13 to invite Assistant Chief Nagata and Lieutenant Lambert to explain the operations of the Project HELP program to your members and to Downtown-Chinatown neighbors and businesses during the April 2018 meeting. I believe that the activities planned for the outreach center will benefit the community.
Governor David Ige's representative - Director of Budget and Finance Laurel Johnston reported the following: Updates: There are many interesting articles in this month's Capitol Connection regarding affordable housing, Transit Oriented Development (TOD) projects, and the new Diamond Head Concourse at the Daniel K. Inouye International Airport.
Senator Karl Rhoads - Senator Rhoads reported the following:
• Illegal Activity: Reports of illegal activities occurring in Chinatown have been received. Constituents have reported ongoing deals in Chinatown involving the selling of goods bought with EBT cards and stolen items from supermarkets being sold for lower prices. A letter was sent to Major Roy Sugimoto of the HPD to begin to address this issue.
• Noise Complaint: A complaint was received for excessive noise by a constituent residing in the Chinatown Gateway Plaza concerning the Mardi Gras Block Party that took place on Tuesday 13 February 2018. A letter was sent to Mr. Joseph O'Donnell, Chair of the Honolulu Liquor Commission, urging the Liquor Commission to refuse permits to those applicants who have been cited for noise violations in the past. I am in the process of introducing a resolution requesting that the Department of Health (DOH) conduct a study on the health effects of persistent urban noise in Honolulu to better assess and address the issue comprehensively.
• Crosswalk: I obtained funds to put in a signalized crosswalk at River Street crossing Vineyard Boulevard. A ceremony for the groundbreaking of the project is scheduled for 12:00 pm on Friday 9 March 2018 at the Kuan Yin Temple.
APPROVAL OF THURSDAY 1 FEBRUARY 2017 REGULAR MEETING MINUTES AND THURSDAY 4 JANUARY 2018 REGULAR MEETING MINUTES - Shubert-Kwock MOVED and Caravalho SECONDED the motion to APPROVE the amended Thursday 1 February 2018 regular meeting minutes and amended Thursday 4 January 2018 regular meeting minutes. The amended Thursday 1 February 2018 regular meeting minutes and amended Thursday 4 January 2018 regular meeting minutes were APPROVED by UNANIMOUS CONSENT, 8-0-0; (AYE: Au, Caravalho, Lye, McCarney, Mollring, Moore, Smiley, Tom; NAY: None; ABSTAIN: None).
BOARD BUSINESS AND REPORTS
Chair's Report - Chair Au reported the following:
• Liquor Application: Tamura's, located at Waterfront Plaza on 500 Ala Moana Boulevard, applied for two (2) liquor licenses. One (1) for the package and sale of alcohol and one (1) for consumption on premises at the Row Bar.
• Department of Transportation (DOT) Harbors Division: Please contact Chair Au if you if you would like to request a presentation regarding the Kapalama Container Terminal Project.
Treasurer's Report - Board Member Mollring reported the following: Balance: Neighborhood Board 13 expenditures for the month of February 2018 were $23.87; the Board retains a balance of $223.24.
ANNOUNCEMENTS
Next Meeting - The next meeting of the Downtown-Chinatown Neighborhood Board 13 is scheduled for Thursday 5 April 2018 at Hawaii Pacific University, One Aloha Tower Drive, Multi-Purpose Room 2 at 7:00 p.m.
Neighborhood Citizen Patrol - The Neighborhood Citizen Patrol meets each Tuesday on the Diamond Head side of Kukui Plaza at 8:00 pm. Please join the patrol and support its efforts to express service and pride in our Downtown-Chinatown community.
' lelo - Rebroadcasts of Downtown-Chinatown Neighborhood Board 13 meetings are scheduled on ' lelo channel 49 for every third Thursday at 9:00 p.m., as well as 6:00 a.m. on the second and fourth Saturdays of each month. An archive of past meetings may be found on
http://olelo.org/olelonet/
and searching on .
ADJOURNMENT - The meeting adjourned at 9:15 p.m.
Submitted by: Harry Cho, Neighborhood Assistant
Reviewed by: Robert Whitsell, Public Relations and Kevin Lye, Secretary, Downtown-Chinatown Neighborhood Board 13
Featured Product/Service
<!998Template_start>
<!998Template_end>
---
Please send questions about this website to