Community website by MBC/Ernest Abrams. Call 808-739-9797 for advertising/sponsorship.
First Friday Hawaii
News Item

Downtown-Chinatown Neighborhood Board Meeting February 2018 Minutes
With Permission / Courtesy of
: City and County of Honolulu Neighborhood Commission Office
<!#450IMAGESTART>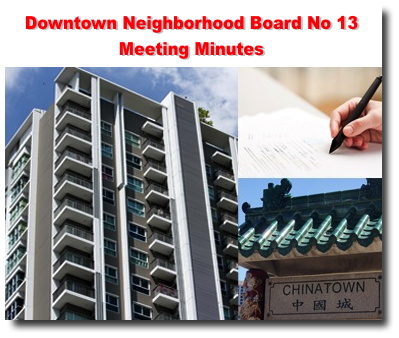 <!#450IMAGEEND>
REGULAR MEETING MINUTESTHURSDAY 1 FEBRUARY 2018ONE ALOHA TOWER, MULTI PURPOSE ROOM 2
CALL TO ORDER - Chair Au called the meeting to order at 7:02p.m. Quorum was established with seven (7) members present. Note: This nine (9)-member Board requires five (5) members to establish a quorum and to take official Board action.
Board Members Present - Alvin Au, Ernest Caravalho, Lori McCarney, Dolores Mollring, John Smiley, Chu Lan Shubert-Kwock, Robert Tom.
Board Members Absent - Kevin Lye, Willis Moore
Guests - Captain Sean Arakaki & Mark Bates (Honolulu Fire Department); Lieutenant Lee & Sergeant Chi (Honolulu Police Department); Laurel Johnston (Governor Ige's Representative); Diana (Senator Karl Rhoads' Office); Councilmember Carol Fukunaga & Dorris Lau; Megan Muramatsu (Mayor Caldwell's representative); Pat Lee (Honolulu Authority for Rapid Transportation); Sam Moku (Hawaii Pacific University); Nicole Reid (ACME); Victor Flint (NAVFAC HI); Mark Manfredi & Kathy Isebe (Navy); Jodi Malinoski & Kimiko Walter (Sierra Club); Erwin Kawata & Kathleen Pahinui (Board of Water Supply); Roxanne Kwan & Thu Perry (Department of Health); Honglong Li (Department of Transportation Services); James Steve (Speaker Saiki's Office); Greg Payton (Safe Haven); Melissa Shimabukuro (TKS); James Logue (CBCA); Claire Ann (River Pauahi Citizen Patrol); Lee Stack, Allen Stack, Melvin Jadulang, Don Murphy, Rick Keene, Ronald Higa, John Selby, Nancy Ortiz, Chace Shigemura (community members); Harry Cho (Neighborhood Commission Office).
INTRODUCTION OF BOARD MEMBERS ??? The Board members introduced themselves. Chair Au reminded those present to speak into the microphone when addressing the Board.
PUBLIC SAFETY REPORTS
Honolulu Fire Department (HFD) - Captain Arakaki reported the following:
??? January 2018 Statistics: There were 10 nuisance fires, 4 activated alarms with no fire, 151 medical emergencies, 2 motor vehicle collisions with pedestrians, and 2 motor vehicle crash/collisions.
• Safety Tips: The following tips will enable the Honolulu Fire Department to more efficiently assist senior citizens during a medical emergency.
o Be prepared to provide personal information. The emergency responder will need your name, address, date of birth, and telephone number.
o Obtain and wear a medical identification bracelet.
o Have medical history and a list of current medications ready.
o Provide your advance directives such as: comfort care only, do not resuscitate or provide orders for life-sustaining treatment.
o Ensure home address is visible and that there is adequate access to your location.
Questions, comments, and concerns followed:
1. Other Reports: Board member McCarney asked if there are any other reports regarding pedestrian accidents and asked how we can make Chinatown a safer area for pedestrians and motorists alike. Captain Arakaki stated that he will follow up with this information next month.
2. Capitol Place: Board member Tom asked if the wall near the entrance into Capitol Place on Kukui Street is for the Fire Department's use. He also asked if it is illegal to park vehicles in front of it. Captain Arakaki stated that the wall gives access for firefighters to enter the property with a water supply and that he will follow up at next month's meeting with the law enforcement regarding parking.
Honolulu Police Department (HPD) - Lieutenant Lee reported the following:
• Police Week Memorial March: The Memorial March will take place on Monday, 14 May, 2018 from 6:00pm to 6:30pm and will be between the HPD Main Station and the State Capitol on South Beretania Street. This march is in remembrance of all the officers who have lost their lives while serving. Three lanes of South Beretania Street will be closed so please plan accordingly.
• December 2017 Statistics: There were 14 motor vehicle thefts, 4 burglaries, 64 thefts, 22 unauthorized entries into motor vehicles (UEMV), 22 assaults, 2 sexual assaults, 1 graffiti incident, and 3 drug incidents.
• Safety Tip: Robbery Prevention/Purse Snatching
o Hold on to your belongings. Keep straps completely around your body.
o Arrange meetings in public areas that are well lit and visible.
o Stay aware of your surroundings and do not get distracted.
o Walk with a purpose and keep your head up.
o Avoid isolated areas, shortcuts, and deserted parking lots.
o Avoid displaying cash in public.
Questions, comments, and concerns followed:
1. Chinatown Safety: Board member Caravalho stated there was an assault last week on Fort Street and fights along Bishop Street as well. He does not feel safe walking around Chinatown especially at night. He stated that he asked an officer at the HPD sub-station to escort him while he was walking home and that they denied his request. Lieutenant Lee stated that the request must be reasonable. He will talk to the Department about requests for escort services within walking distance.
2. Safety: Board member Mollring stated that drug abusers are returning to the Union Mall area.
3. Suspect: Board member Smiley stated that a man dressed in women's clothing walks around Smith's Union Bar and is a constant threat to the community. Lieutenant Lee stated that he is not aware of any additional information about this person.
4. Honolulu Police Department: A Community member also stated that he would like to see additional foot patrols in the Downtown area.
Neighborhood Citizens Patrol - Board member Mollring reported that the good weather has made it suitable to walk every Tuesday in the month of January.
Public Concerns
• Trees on River Street: Community member Jadulang stated that the trees near River and Hotel Street are being cut down without any notice being given to the condo associations.
• Biki: Community member Jadulang stated that there are very few Biki stations in Chinatown and one on Maunakea Street has even been removed. He stated that this is a detriment to urban living for those who utilize Biki.
• Mardi Gras: Community member Ortiz stated that the Mardi Gras Block Party will return to Honolulu on Tuesday, 13 February, 2018 from 6:00pm to 10:00pm on Nuuanu Avenue between Hotel Street and King Street. Participating venues will host the event from 10:00pm to 2:00pm.
• 'Olelo: Community member Higa stated that 'Olelo will be changing channels.
• Bulb-outs: Community member Stacks stated that the bulb-outs on Nuuanu Avenue make it confusing for drivers to know which car has the right-of-way and which should stop.
• Polls: Community member Selby stated that the poles on Bishop Street need improvements.
• Bulb-outs: Community member Jadulang stated that the bulb-outs cause many accidents.
NEW BUSINESS
Request for Department of Transportation Services (DTS) to expand the crosswalk located on Hotel Street connecting Kekaulike Mall and Maunakea Marketplace - Hong Li reported the following:
• Crosswalk: The crosswalk here is faded and has a very narrow width of about 20 feet; pedestrians have received citations in the past for not walking within its margins. The crosswalk will be almost doubled in width to 40 feet. The targeted completion date is March 2018; construction will proceed by painting one (1) lane at a time to reduce the effects of traffic congestion.
Questions, comments, and concerns followed:
1. Other Crosswalks: Board member Shubert-Kwock stated that there are other crosswalks that are faded as well. Li stated that there will be a Chinatown Street Rehab Project coming up in early 2019 that will improve many other streets as well.
2. Bulb-outs: Board member Smiley asked Mr. Li to come back next month with an update on the bulb-outs. Li stated that there will be a meeting with City Council soon and the public should attend.
Request for Street Closure for First Friday Mural Installation Community Block Party - Event organizer Nicole Reid reported the following:
• Event: There was an error in the agenda and the date is actually Friday, 2 March, 2018, 7:30pm to 2:00am on Hotel Street between Smith Street and Nuuanu Avenue. A new mural will be displayed by Next Door. They plan to serve alcohol on the street from 3:00pm to 10:00pm with live music as well. All alcohol consumers will be checked for ID and wrist banded. Private security has also been contracted to ensure safety and keep order.
Questions, comments, and concerns followed:
1. Music: Board member Shubert-Kwock asked if there will be amplified music. Reid stated there will be music however it will not be over-stimulating or obnoxious music.
2. Vendors: Board member Shubert-Kwock asked who will be the vendors on the street. Reid stated that the street vendors are a combined organization from all the bars in Chinatown. Licensed and certified bartenders will be tending the stalls.
3. Alcohol: Community member Allen Stacks stated that selling liquor on the street will create a problem which includes an excess of intoxicated people and intoxicated acts such as public urination. He said that it is very important that vendors stop serving after 10:00pm; this will allow bars to better regulate the alcohol consumption. Stack also stated that these comments are not to retort what Event Organizer Reid had previously reported.
4. Public Streets: Community member Lee Stacks stated that public streets should not be used for events held by private organizations and their gain, and further stated that these comments are not to rebut what Event Organizer Reid had previously reported.
Request for Street Closure for St. Patrick's Day Celebration - Event organizer Don Murphy reported the following:
• Event: The 31st annual St. Patrick's Day Celebration will take place on Saturday, 17 March, 2018, 11:00am to 10:00pm on Nuuanu Avenue from King Street to Nimitz Highway, on Marin Lane from Smith Street to Nuuanu Avenue, and Merchant Street from Nuuanu Avenue to Bethel Street. The organizers plan to serve alcohol from Murphy's and on the streets from 3:00pm to 10:00pm. There will be three (3) food vendors and live music will be presented on the street as well. Music will end at 9:45pm and serving of alcohol on the street will end at 10:00pm.
Questions, comments, and concerns followed:
1. Sidewalk: Board member Shubert-Kwock asked that the sidewalk along Marin Street near O'tooles Irish Pub be left open without chains. Event Organizer Murphy stated that he will let his staff know and make sure to do so.
2. Support: Board member McCarney asked why there are objections towards some events and not others. Board Member Shubert-Kwock stated that it is because this event does not re-route the public bus system. She also stated that Don Murphy donates and gives back a lot to the community.
3. Thank You: Community member Allen Stacks stated that Murphy respects the community very much. His events are great and he supports what Murphy is doing.
4. New Businesses: Community member Jadulang stated that we should be supporting new businesses as well without limitations. These events attract many people to the Chinatown area and brings business. Supporting new organizations and events will allow this area to grow even more.
United States Navy Update for the Red Hill Bulk Fuel Facility Located Above the City Water Aqueduct Table Area that Supports Honolulu's Potable Water Resources - Mark Manfredi of the US Navy, Keith Kawaoka, Deputy Director for the Department of Health (DOH), and Erwin Kawata of the Board of Water Supply (BWS) reported the following:
• Red Hill Update: Regulators confirm that our drinking water continues to be safe to drink and the Red Hill tanks are not leaking. With the submission of the Tank Upgrade Alternative (TUA) reports on 8 December, 2018, the Navy and Defense Logistics Agency provided one of several tools to our regulators to help evaluate six options for upgrading tanks at Red Hill. Stakeholders and neighbors may read the comprehensive report on the Environment Protection Agency's (EPA) Red Hill website,
https://www.epd.gov/red-hill.
The EPA posted a new December fact sheet on its site that provides updates on enhanced tank maintenance procedures, the groundwater monitoring network, drinking water standards, tank upgrade study, and the process for selecting upgrades. The EPA confirms that drinking water meets all Federal and State standards. Full drinking water reports are available online, and additional information about how the DOH safeguards drinking water is available at
http://health.hawaii.gov/sdwb/.
Looking ahead, in 2018 we plan to hold an open-house public information workshop in coordination with EPA and DOH. The exact date is yet to be determined, but a formal public comment period will be announced shortly after the holidays. On behalf of the sailors proudly serving Hawaii, many of whom are deployed and away from their families during the holiday season, thank you for your steadfast support. We will continue to stand watch, carrying out our mission while at the same time ensuring the drinking water remains safe for all of us.
• Department of Health: Deputy Director Kawaoka stated that this is a huge project and the State takes this project very seriously. The best subject matter experts from the Navy, Department of Water Supply (DWS), Department of Health (DOH), United States Geological Survey (USGS), University of Hawaii (UH), and the Department of Land and Natural Resources (DLNR) are working together. After reviewing multiple solutions, this is the course of action that has been the most effective. It has not been smooth, but they have been making great progress. The issue can be solved by completely removing the tanks. However national security is a very important issue as well to the State of Hawaii and to the mainland United States as well.
• Board of Water Supply: Erwin Kawata stated that the Red Hill aquifer is very important to Honolulu. Once it becomes contaminated, there will be no alternatives to turn to. It currently is not contaminated and it is their duty to make sure that aquifer is protected. Kawata also stated that they are doing everything they can to maintain this source of water.
Questions, comments, and concerns followed:
1. Water Contamination: Board Member Caravalho stated that there are 20 tanks that hold jet fuel and is only 100 feet directly above the Red Hill Aquifer. This aquifer provides drinking water for most of Honolulu. He stated that these tanks should be emptied out and removed because of the risk it poses to our drinking water.
2. Thank You: Community member Shigematsa said thank you to the Navy for constantly showing up to Neighborhood Board meetings around the island and expressing their concerns. He understands how big this project is and he appreciates their efforts to fix this problem.
COMMUNITY CONCERNS
Hawaii Pacific University (HPU) - No report was provided.
Safe Haven - Greg Payton reported the following: January 2018 Updates: The grand total for Permanent Housing Placements is 26 through January 2018. Currently the showers are out of order; parts have been ordered and should reopen on Wednesday, February 7, 2018. Sterling Pacific finished the renovations for the ground floor, kitchen, and dining room. Flooring will be installed by Friday, 9 February, 2018.
Honolulu Authority for Rapid Transportation (HART) - Pat Lee reported the following:
• Current Plan: Rail is not only about transportation, but also about land use planning. Carefully planned growth will maximize our Island's resources while protecting other areas from development that helps "keep the country". The most current rail ridership estimate is 121,600 daily boarding's in 2030. That figure is derived using the updated Oahu Metropolitan Planning Organization Regional Model, including land use and population forecasts as well as planned highway improvements. The Project's Environmental Impact Statement (EIS) indicates that by 2030, about 70 percent of Oahu's population and more than 80 percent of the jobs on Oahu will be located along the rail corridor, with stations at key commuter and visitor destinations such as the Honolulu International Airport, Joint Base Pearl Harbor Hickam, and downtown Honolulu. The Oahu General Plan, now under review, is to plan for future population growth in a manner that considers the limits of Oahu's natural resources and minimizes social, cultural, economic, and environmental disruptions. The planned growth policy is to provide land development capacity and needed infrastructure to support a future distribution of the Island's residential population. The majority of the island's population (46.0%) will continue to be located in the Primary Urban Center of Honolulu, along with, Ewa/Kapolei (13.0%), Central Oahu (17.0%), East Honolulu (5.3%), Koolaupoko (11.6%), Koolauloa (1.4%), North Shore (1.7%), and Waianae (4.0%). The City's Department of Planning and Permitting's (DPP) latest projection is that there is transit oriented development (TOD) potential to generate 47,000 dwelling units around the rail system's 21 stations. In addition, there is further potential to add about 9 (nine) million square feet of commercial and industrial space in TOD areas, for a total of 59 million square feet. Because the bulk of the island's residential and commercial growth will be concentrated in Honolulu and the Ewa region, reducing future traffic congestion and providing transportation options for these areas through improved public transportation is a key public policy initiative towards our island's sustainability.
• Poster Contest: Just a reminder about the HART Poster Contest, the contest is open to all Oahu high school students, grades 9 through 12. Entries are due Wednesday, 28 February, 2018. Entries can be submitted to HART's office or students can drop off posters at any public library branch on Oahu between Tuesday, 20 February, 2018 and Wednesday, February 28, 2018. We appreciate the kokua of the Hawaii State Public Library System which has agreed to serve as a collection point for the posters. Details on the contest as well as general project information can be found on
www.honolulutransit.org
, through the project hotline (808)-566-2299, or by sending a question by email to
info@honolulutransit.org.
• General Information: For general project information, traffic updates, and meeting notices, please visit the website at
www.honolulutransit.org
, call the project hotline (808)-566-2299, or email a question to
info@honolulutransit.org
Chinatown Business and Community Association (CBCA) - Shubert-Kwock reported the following:
• Updates: We met at 9:00am on Tuesday, 9 January, 2018 and discussed the following over Dim Sum at Won Kee Restaurant.
o We discussed crimes in Chinatown and what can we do as these purse snatchers are very brazen.
o Homelessness was discussed and we hope that both the City and State can gear up by providing necessary shelters.
o We continue to monitor the bulb-out areas as more accidents occur at Pauahi and Smith Street.
o We continue to work with Council member Carol Fukunaga to remove the bulb-outs and Biki bike storage at Dr. Sun Yat-sen Mall.
o CBCA plans to join the CNY Parade on Saturday, 10 February, 2018 and welcomes anyone to join us. The Parade starts at 4:30pm and ends around 5:30pm. The parade route is from Richards/Hotel Street to Hotel/River Street.
o The Chinatown Open House is Friday, 9 February, 2018 from 5:30pm to 9:30pm.
o The Chinatown CNY Block Party is planned for Saturday, 10 February, 2018 from 10:00am to 10:00pm.
o The Associated Chinese University Women will be holding a Chinese New Year's Celebration at the Honolulu Museum of Arts on Sunday, 18 February, 2018 from 10:00am to 4:00pm in conjunction with BOH Family Sunday this event is free for all.
o The Chinese Narcissus Queen Coronation is Saturday, 3 February, 2018 at 6:00pm in the Hilton Coral Ballroom.
o The Chinese Cultural Plaza hosted the Honolulu Police Department (HPD) with community leaders on Tuesday, 30 January, 2018 to discuss the urgent need for foot patrol to deter purse snatching and other crimes against our seniors.
o Our next CBCA meeting is on Tuesday, 13 February, 2018, 9:00am at Won Kee Restaurant.
Arts Culture Merchants Etc. (ACME) - No report was provided.
Chinatown Improvement District (CID) - Lee Stacks reported the following:
• Honolulu Police Department (HPD): There was a recent meeting with one of the district's Captains. It is becoming evident that the residents of Chinatown are becoming concerned about the constant crime. We will continue to work with HPD and find ways to make it safer. Information was distributed to homeowners on how to deal with trespassers.
• 'Olelo: Stacks stated that she contacted 'Olelo because Neighborhood Board 13 video archives are being posted a few months after the meetings and no updates or adjustments to broadcast times are available.
Biki - CEO Lori McCarney reported the following:
• Updates: Biki has experienced over 435,000 trips through January 2018, well above expected statistics. 65 percent of trips have been by Hawaii residents and 41 percent of the total trips have been by women. Currently there are three (3) Biki stops in Chinatown unfortunately a Bill looking to ban Biki stops in the area has been proposed. We are in the process of expanding through federal funding to serve more communities including Iwilei. American Savings Bank has donated to Biki as well.
• Chinatown: The Biki stops in Chinatown are not highly profitable. They are there to benefit the community, increase mobility, provide transportation to those who do not have cars, improve urban living, and provide more frequent business activity.
ELECTED OFFICIALS
Mayor Kirk Caldwell's Representative - Megan Muramatsu reported the following:
• Summer Fun Program: The Department of Parks and Recreation (DPR) is recruiting applicants for the 2018 Summer Fun Program. If you know any college students who want to develop management skills, recreation and child development skills, or simply enjoys working with children between the ages of five (5) and 13, please encourage them to consider working as a Summer Aide. The program runs from the end of May 2108 to the end of July 2018, with pay rates from $12.00 per hour to $14.00 per hour. For more information and the online application form, please visit DPR's webpage at www.honolulu/gov/parks/dprsummerfun or call (808)-768-3020.
• Follow Up:
o Dr. Sun Yat-sen Memorial Park: The Mayor's Office of Culture and Arts stated that the sculpture, "A School Boy in Hawaii" (October 2007) by Chu Tat Shing, a depiction of a young Sun Yat-Sen was a gift to the City from the Dr. Sun Yat-sen Hawaii Foundation. The donor determined the installation of the sculpture and there are no plans to relocate the sculpture. The original or a new donor could propose to relocate the sculpture if funds are provided by the donor and if approved by the City. The Department of Design and Construction (DDC) stated that the installation of the new fencing was completed and accepted by the City on Tuesday, 9 January, 2018.
o Security Cameras: The Honolulu Police Department (HPD) stated that of the 26 cameras at the Chinatown Police Substation, eight (8) are inoperable. The cameras are normally monitored by community volunteers. However, there are no such volunteers at this time and the cameras are monitored periodically by the officers at the substation. The Department of Facility Maintenance (DFM) has a contracted vendor for the repair of the cameras. DFM stated that their contractor started security camera repairs on Tuesday, 30 January, 2018. Repairs are expected to be completed by Monday, 5 February, 2018.
o Hotel Street: The Department of Transportation Services stated that Hotel Street cannot be used only as a pedestrian and bike path. The City used Federal funds to construct the improvements facilitating use of Hotel Street as a transit mall. The City continues to receive Federal transit grant funds annually under a fixed guide way grant program based, in part, on the continued operation of Hotel Street as a transit mall. Hotel Street continues to be a high-use, important bus transit mall for the City's Public Transit System. Statistics demonstrating the potential disruption to bus service and riders resulting from the proposed earlier closure of Hotel Street solely for one First Friday events were shared with Ms. Reid in November 2017. It should be noted that buses traversing Hotel Street cannot be diverted to South King or Beretania Street without disrupting transit operations as these roadways already accommodate large numbers of buses and riders.
o Graffiti: The graffiti that Chair Au asked to be painted over was painted on Thursday, 25 January, 2018.
Questions, comments and concerns followed:
1. Homelessness: Board member Caravalho stated that the fences are not keeping the homeless out of Dr. Sun Yat-sen Memorial Park and Smith-Beretania Mini Park and noted that the gate at Dr. Sun Yat-sen Memorial Park is not locked at night. Muramatsu stated that it was suggested that the community work with DPR or HPD to find volunteers to lock and unlock the gate instead of relying on HPD.
2. Police Foot Patrol: Board member Caravalho and Board Member Tom asked for more foot patrols by HPD in the Chinatown area and in public parks. Councilmember Fukunaga reported HPD committed to increasing police by 15 percent.
3. Trash Pick Up: Community member Jadulang asked for more consistent trash pickup on River Street near the Chinatown Municipal Parking lot.
4. Trees: Community member Jadulang asked why the trees on River Street are being cut without any notice to the condo associations.
5. Bus Stops: Board member Caravalho also asked if Sidewalk Nuisance Ordinance (SNO) and Stored Property Ordinance (SPO) enforcement will be conducted at bus stops in Chinatown.
Councilmember Carol Fukunaga ??? Councilmember Carol Fukunaga reported the following:
??? Honolulu Police Department (HPD): In early January 2018, Council member Fukunaga, Senator Karl Rhoads, and House Representative Daniel Holt met with HPD Chief Susan Ballard and her leadership team to tackle complaints that have been received about illegal and disruptive behavior throughout Downtown/Chinatown including purse snatchings, thefts, and disorderly behavior. They are also investigating complaints that many of the homeless individuals may be transplants from other States who have been able to transfer their Section 8 benefits from their respective home states to Hawaii and access more benefits.
• Hygiene Center: The city is opening the long-awaited Hygiene Center on Kuwili Street in Iwilei this spring and will implement the comprehensive cluster-of-services that the City Council has funded since 2013. The city and state properties along Iwilei Street will support the H4, hygiene, health, housing, and humanitarian project at 431 Kuwili Street in Iwilei, as well as provide permanent supporting housing and employment retraining opportunities for this difficult-to-serve population.
• Bill 82: The council's reconstituted Planning Committee will review Bill 82 (relating to Chinatown), Proposed CD1 during its special meeting on Monday, 5 February, 2018 at 10:00am in the Council Committee Meeting Room in Honolulu Hale. Although Bill 82, Proposed CD1 amendment was filed with the Clerk's Office in November 2017, it was not scheduled because the former Transportation and Planning (TRP) Committee was split into two new committees. The Proposed CD1 Amendment limits the area in which curb-extensions bulb-outs are prohibited to the core historic precinct of the Chinatown Special District. It provides a rationale for the limitation, which is based on Chinatown's unique architectural character and cultural history.
• Biki: There are three (3) Biki stations in Chinatown. However there are many other locations that can be utilized as well.
Questions, comments, and concerns followed:
1. Biki: Board Member McCarney confirmed that there are three (3) Biki stations currently in Chinatown. She stated that she is not advocating for Biki. She is advocating for the community, for the residents who live there, for improving traffic, and for bringing more business activity. She is looking to expand to new areas of Chinatown with four (4) new potential stations. Council member Fukunaga stated that when implementing Biki stations, community members, area legislators, and residents should discuss this together and come to an agreement. A meeting will be arranged soon to discuss this issue.
2. Improvements: Board Member Caravalho stated that he would like the City to come up with a more comprehensive bike plan. He stated that King Street has been ruined by the City and businesses have been affected negatively. He also stated that Chinatown has become far too dangerous with the drugs and violence. Council member Fukunaga stated that the City is currently in the process of coming up with a more in-depth bike plan. She also stated that this must be a collective effort by everybody. Board Members may express their concerns directly to different departments to speed up the process of making improvements.
Governor David Ige's Representative - Deputy Director of Budget and Finance Laurel Johnston reported the following:
• Businesses: Local businesses have done well therefore she is confident that the State will continue to improve.
• Ballistic Missile Alarm: Johnston stated that she will be willing to answer any questions regarding the false missile alarm that was sent out in January 2018.
Senator Karl Rhoads - Diana reported the following:
• Capital Improvement Funds: Funds were released for the following projects.
o $351,000 to improve Vineyard Boulevard and River Street including a signalized crosswalk.
o $1,200,000 to rehabilitate the State Capitol Building.
o $165,000 to replace the roof drain liners at the Hawaii State Library.
• Honolulu Police Department: Senator Rhoads met with Police Chief Susan Ballard and area legislators to discuss solutions to address the growing number of complaints in the Downtown/Chinatown community. The following initiatives were discussed for immediate action.
o Re-establishment of Juvenile Services Division operations involving prevention and intervention.
o Increased resources and personnel for Community Policing Teams that play key roles in Project HELP (HPD community policing teams working directly with homeless service providers).
o Establishment of centers with social service providers and nursing/medical services in the vacant space in the City building that houses the Chinatown substation, and expansion of programs.
o HPD's new policy of a 75 percent mandatory minimum staffing level for patrol units (a 15 percent increase over previous staffing levels).
Representative Daniel Holt - Representative Holt reported the following:
• HB 2552: Automatic Voter Registration establishes an automatic voter registration system in Hawaii by allowing all applicants for a driver's license, provisional license, instruction permit, or civil identification card to either clearly decline to register to vote or fill out the voter affidavit on their application at the time their application is processed.
• HB 2672: Income Tax Credit will expand the low income household renters' income tax credit based on adjusted gross income and filing status.
• HB 2015: Relating to the Weed and Seed Strategy, this will appropriate funds for grants to maintain the Weed and Seed Strategy. This is a collaborative effort to reclaim, restore, and rebuild the community.
Questions, comments, and concerns followed: Improvements: Community Member Caravalho asked what Representative Holt is going to do to improve the situation in Chinatown. Representative Holt stated that he, Senator Rhoads, and Council member Fukunaga are working together with HPD to come up with solutions.
APPROVAL OF DECEMBER 7, 2017 REGULAR MEETING MINUTES - Shubert-Kwock MOVED and Caravalho SECONDED the motion to APPROVE the December 7, 2017 regular meeting minutes as amended. The December 7, 2017 regular meeting minutes were APPROVED by UNANIMOUS CONSENT as amended, 7-0-0; (AYE: Au, Caravalho, McCarney, Mollring, Shubert-Kwock, Smiley, Tom; NAY: None; ABSTAIN: None).
• Amendments:
o Page six (6) of eight (8), the response to Board Member Shubert-Kwock about the City's ownership of Chinatown through prior condemnation is that municipal contributions to BIDs have been problematic as municipalities have tended to reduce the levels of basic service.
BOARD BUSINESS AND REPORTS
Chair's Report - Chair Au reported the following:
• Honolulu Police Department: Major Sugimoto is the new District One (1) Commander. Please contact him and ask to come to our next Board Meeting if you would like to voice your opinions to him.
• Hygiene Center: Board Member Lye has secured a visit by state Senator Josh Green to provide additional details about the clinical impact of the H4 center in Iwilei during the May 2018 meeting of the Board.
Treasurer's Report - Board Member Mollring reported the following:
• Balance: Neighborhood Board 13 retains a balance of $247.11.
City and County Affairs - No report was given.
Oahu Metropolitan Planning Organization (OMPO) - No report was given.
ANNOUNCEMENTS
Next Meeting - The next meeting of the Downtown-Chinatown Neighborhood Board No. 13 is scheduled for Thursday, 1 March, 2018 at Hawaii Pacific University, One Aloha Tower Drive, Multi-Purpose Room 2 at 7:00 p.m.
Neighborhood Citizen Patrol - The Neighborhood Citizen Patrol meets each Tuesday on the Diamond Head side of Kukui Plaza at 8:00pm. Please join the patrol and support its efforts to express service and pride in our Downtown-Chinatown community.
'Olelo - Rebroadcasts of Downtown-Chinatown Neighborhood Board 13 meetings are scheduled on 'Olelo channel 49 for every third Thursday at 9:00 p.m., as well as 6:00 a.m. on the second and fourth Saturdays of each month. An archive of past meetings may be found on
http://olelo.granicus.com/ViewSearchResults.php?view_id=30&types%5BClip%5D=on&phrase=downtown+board.
ADJOURNMENT - The meeting adjourned at 9:55 p.m.
Submitted by: Harry Cho, Neighborhood Assistant
Reviewed by: Dylan Whitsell, Public Relations and Kevin Lye, Secretary, Downtown-Chinatown Neighborhood Board 13
Featured Product/Service
<!998Template_start>
<!998Template_end>
---
Please send questions about this website to