Community website by MBC/Ernest Abrams. Call 808-739-9797 for advertising/sponsorship.
First Friday Hawaii
News Item

The ARTS at Marks Garage - FEBRUARY 2018 Update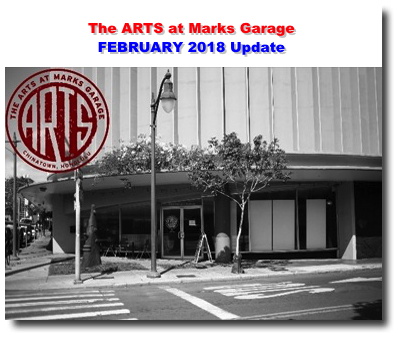 <!#43START>
The ARTS at Marks Garage - FEBRUARY 2018 Update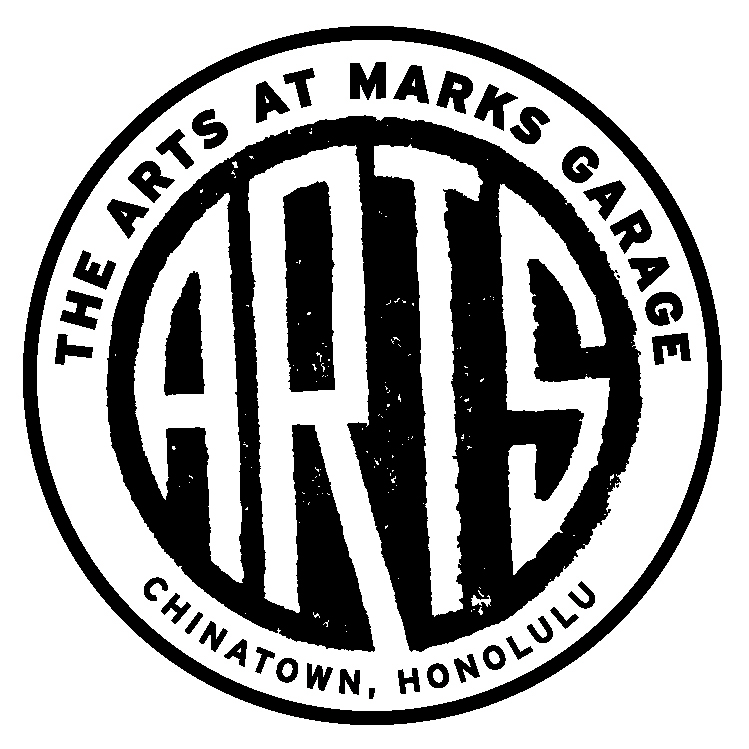 The ARTS at Marks Garage
I am in love with the "In the Black" concept of flipping the script for Black Heritage Month... and all months... and I'm elated to be part of the team that makes it possible for shows like this in Chinatown. In addition to all of the events listed below, our gallery and the Friends of the Library Used Bookstore are open fromnoon-5pm,Tuesday-Saturday. Our gallery is an oasis in our urban core, free to the public and curated with our community in mind.
At The ARTS at Marks Garage, we're working hard to get ahead each month, but that struggle never diminishes our trust that we are art-wealthy and our community will always help assure that we survive. Our internal team, and all of the artists who bring their work to us are amazing, spirited and talented individuals. We hope you will take as many opportunities as possible to enjoy the fruits of their labor!
Donna Blanchard
Consulting Director, The ARTS at Marks Garage
Managing Director, Kumu Kahua Theatre
Host, Backstage with Donna Blanchard
kumkahuadirector@gmail.com
Announcing our New LYFT Partnership!
Use CODE: ARTSATMARKSfor $5 off your first 4 rides!
New users only. Subject to Lyft's terms.lyft.com/i/artsatmarks
FEBRUARYEXHIBIT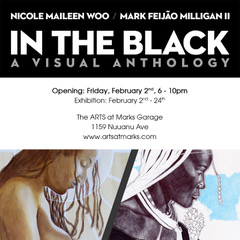 IN THE BLACK A Visual Anthology
Featured works by Nicole Maileen Woo & Mark "Feijao" Milligan II
FREE & Open to ALL Ages
www.soulindigo.com/marksgarage/
February 2-24
Borrowing from the financial term "In the Black" we seek to flip the script on the misconception of African Americans, Africans and the Diaspora as "lacking/ impoverished". The exhibits aims to refocus the lens on the innate wealth of the African people. Refocusing the narrative to one that tells the story of the descendants: the answered prayers of ancestors. With an intention to show connections between the African and Native Hawaiian culture.
SHOWS & EVENTS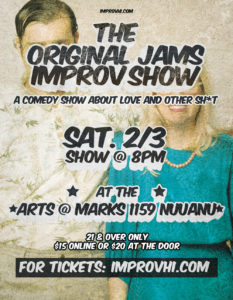 The OJams Improv Show
February 3, 8 PM
$15 online, $20 at the door
Join us for a special LOVE THEMED musical improv comedy show at Arts at Marks in Chinatown. Perfect night out for couples, singles, awkward dates and more!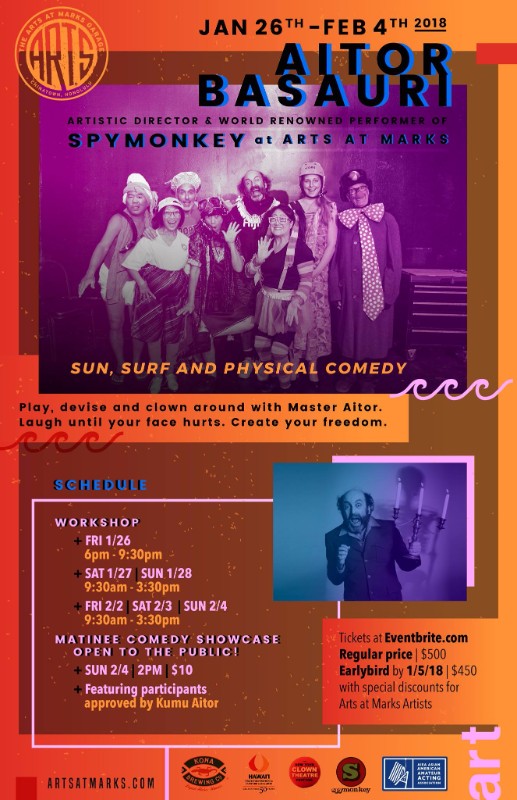 SUN, SURF & PHYSICAL COMEDY with Actor Basauri
Play, devise and clown around with Master Aitor. Laugh until your face hurts. Create your freedom!
Physical AF Comedy Festival
February 1, 7PM - Laugh with 2 Haole Boys
February 4, 2PM - This is Not a Drill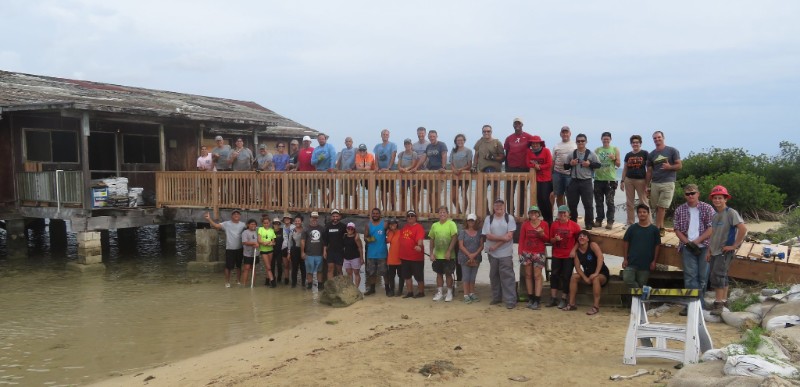 Home.Run. FUNdraiser
Habitat for Humanity
February 9, 5-8 PM
Join Honolulu Habitat for Humanity for its Home.Run. (fun)draiser evening of music, food, drinks and prizes! All proceeds will benefit Honolulu Habitat for Humanity 2018 projects, starting with our 79th home this spring!Bonus: In celebration of the Chinese New Year, the lion dancers will be bringing luck and good fortune to Chinatown and Marks Garage. Come support a great cause and get some luck of your own!Click for more info.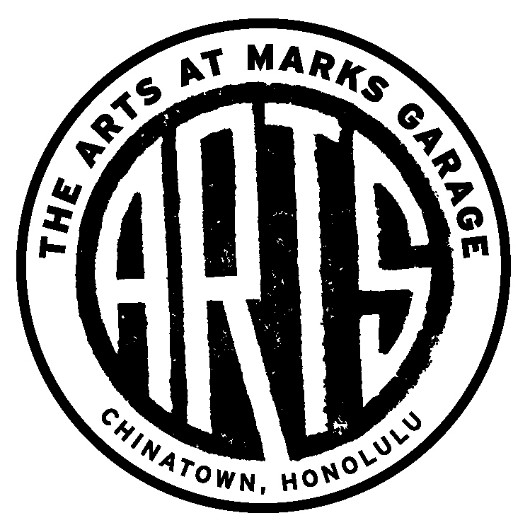 Month-long Community Series
February 15, 6:30PM - Film Screening & Guest Speakers:
"Besouro" & Special Guest Speakers Baba James Weeks & Iya Vanessa Irwin themed around African spirituality.
Tickets | $5 entry, under 18 yrs FREE
February 16 6:30-8:30PM - Black Futures/Hawaii Futures Community Panel
Afro Futurism, a visual installation by Ed Hemphill. Speakers: David Goldberg, Noelani Goodyear-Ka'opua
$5 entry, under 18 yrs FREE
February 17, 1-4PM - Ohana Day -Anansi! Storytime & Crafts
Read aloud of "trickster" folktales of Anansi the spider, from the Akan people of Ghana, West Africa followed by keiki arts & crafts.Facilitated by teaching artist, Nicole Maileen Woo.
Suggested donation: $5 per family
February 22, 6:30PM - MoMo Night: Community Mo'olelo & Film Screening:
The Papolo Project: Joy Enomoto & Akiemi Glenn. "Talking Black in America"
Tickets | Door Donation Welcomed
CLOSING pARTy
February 24, 7-11PM
LIVE MUSIC & DANCE FEATURING:
Afro-Latin dane performance & workshop by Jerome Mester de Trevino, Reggae Island music by Trishnalei & Friends, & Afro-Latin music by AFRO-CRIOLLO.
$10 entry, under 18 yrs FREE
Beverages by The Bar@MARKS & Trubody Bliss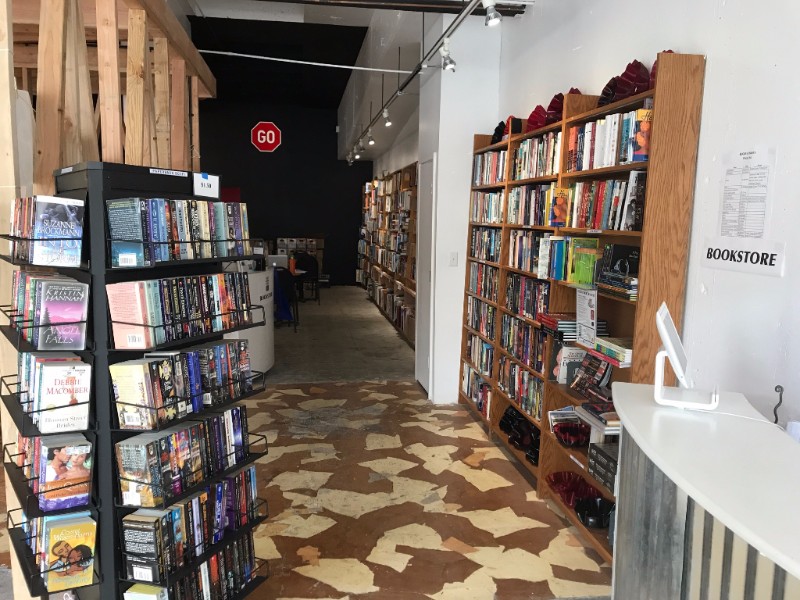 Books at Marks
Friends of the Library
Open Tue-Sat 12-5 PM, and until 10 PM on First Fridays
There's a BOOKSTORE in Downtown by Friends of the Library of Hawai'i!
[if (gte mso 9)|(IE)]> </td> <td align="center" valign="top" style="width:298px;" width="298"> <![endif]
Opening Party for IN THE BLACK
February 2, 6-10 PM
6p-8p: Docent led gallery tours with the Artists
8p: Open Mic: Spoken Word & Poetry Featuring:
Malia Connor, Ihilani Gutierrez, Serena Michel, Lyz Soto & Zen Chambers
9p-10p: CALLING ALL DRUMMERS! African Drum & Dance Circle (bring your drum and dancing feet)!
The Bar@MARKS with Kona Brewing Co. & Trubody Bliss
FREE & Open to ALL AGES
USE LYFT CODE: ARTSATMARKS22
Valid for all users. Valid for 20% off their ride to/from the First Friday Gallery Show Opening pARTy on2/2/18. Subject to Lyft's terms.lyft.com/i/artsatmarks22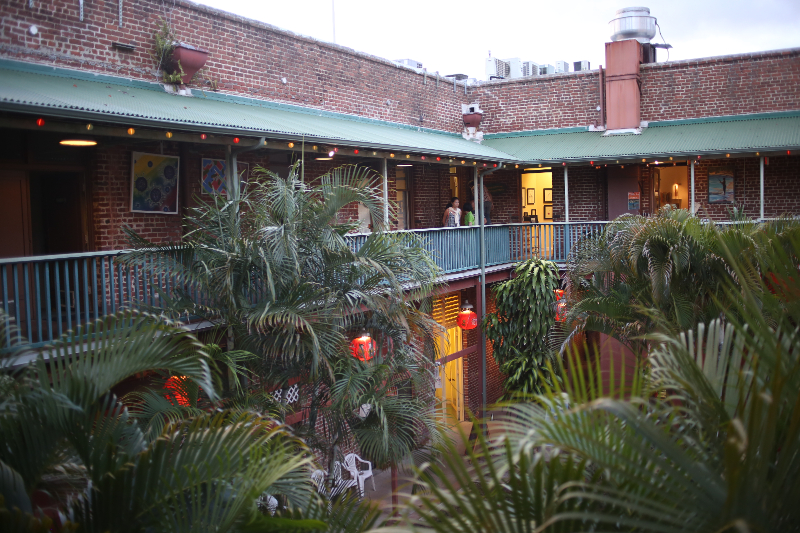 Open House @ The Lofts
Chinatown Artist Lofts
February 2, 6-9 PM
Live music, open studios, and live demonstrations all night!
WORKSHOPS & CLASSES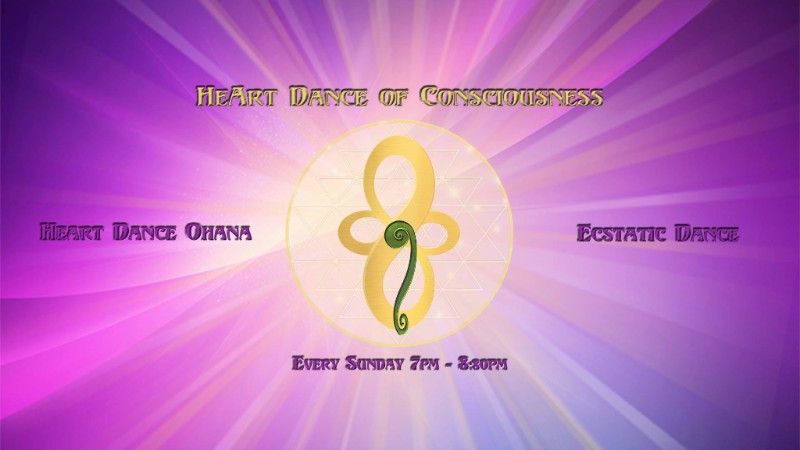 Ecstatic Dance
HeArt Dance ofConsciousness
Every Sunday, 6:30 -9:30 PM,$15
Celebrate, create, connect to your authentic Self and awakened Self. See you on the dance floor!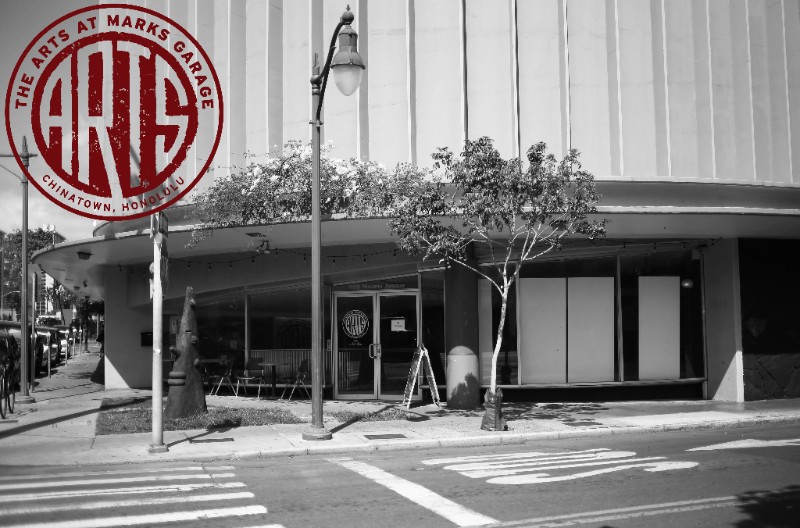 Int. Ensemble Acting Class (Ages 12-15)
Eden Lee Murray
Mondays, 4-6 PM, Through April
$350/semester, scholarships available
This program is designed for students who have had some theatre experience and are interested in learning more about performance technique led by award-winning director/actor/artist-educator Eden Lee Murray. Those interested should call 384-2157.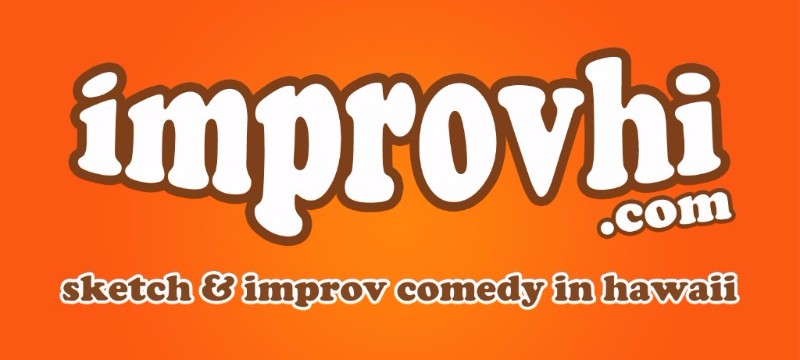 Improv Workshop with Kimee Balmilero
Mondays, 6:30 PM, $25
This workshop will focus on several types of openings for long form sets. Players will have the opportunity to explore different ways to generate information for a fun and idea filled show! Participants should have some long form improv experience.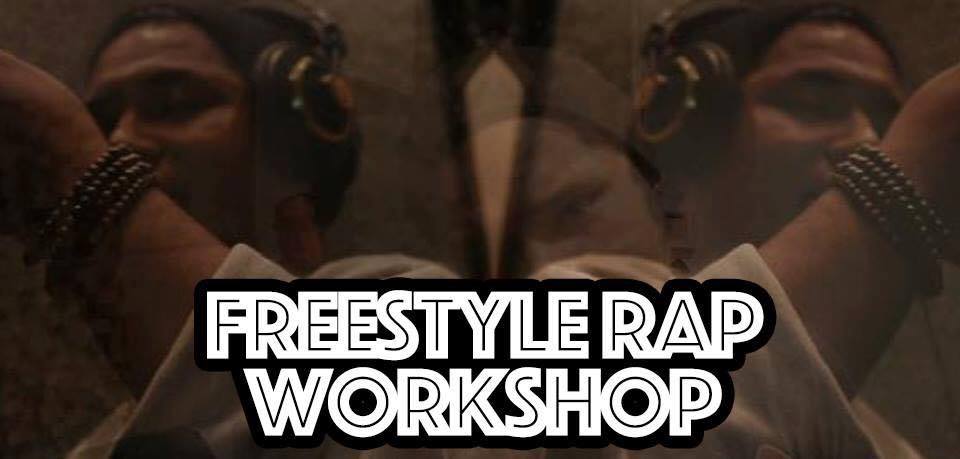 Freestyle Rap Workshop
Mondays, 7-9 PM, $25
Students of all levels will learn the basics of freestyle rap and how to use it within improvised scenes or in your every day life. Get out of your head and into your flow! No experience required in a safe, non-judgmental environment where support is our number one rule.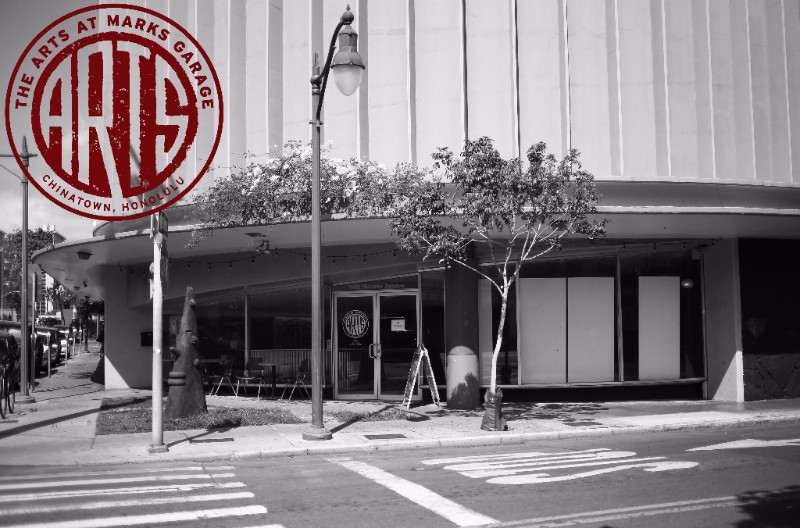 Jr. Ensemble Acting Class (6-8 Grade)
Eden Lee Murray
Tuesdays, 4-5:30 PM, Through April
$250/semester, scholarships available
This introductory acting program is led by award-winning director/actor/artist-educator Eden Lee Murray and includes basic performer skills, creative dramatics, ensemble-building theatre games, and improvisation. Those interested should call 384-2157.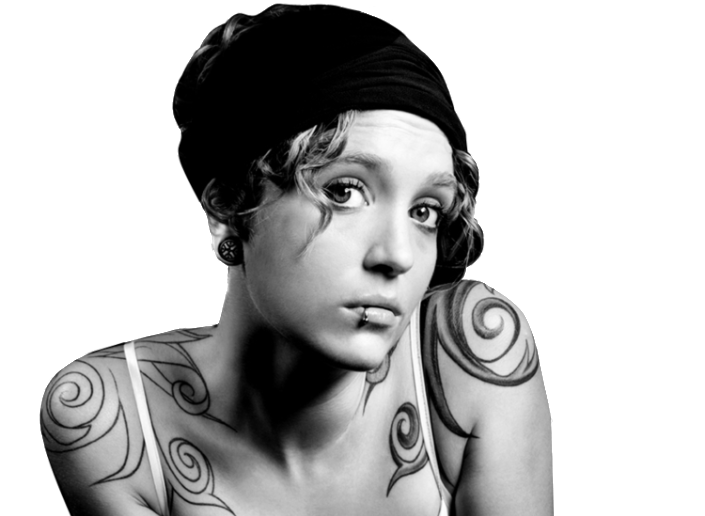 The Acting Studio
COJODA Productions
Tuesdays, 5:30-7 PM
Single Point Acting for actors of all ages and levels, a simplified process created by Consulina Wong derived from the classic techniques of Stanislavski, Adler, Meisner and Strasberg. Learn acting skills from a veteran actress. For more info and to join call:(808) 223-6338.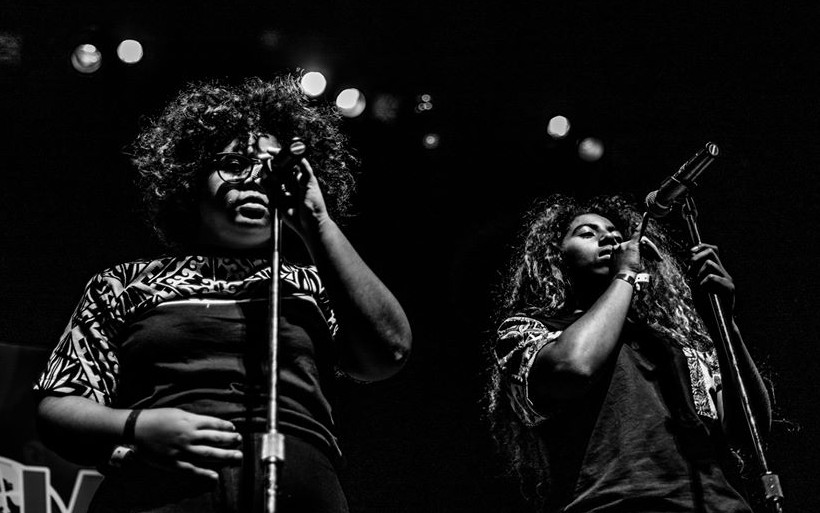 Teen Slam Poetry
Pacific Tongues / Youth Speaks Hawaii
Wednesdays, 4:30-6 PM
Free teen slam poetry writing and performance workshops.
[if (gte mso 9)|(IE)]> </td> </tr> </table> <![endif] // END INDIVIDUAL COLUMNS
BEGIN LOWER BODY //
OUR PARTNERS
Honolulu Culture & Arts District
COJODA Productions
Groovestar Productions
Pacific Tongues/Youth Speaks Hawai'i
T-RX/Hallowbaloo Music + Arts Festival
//
A sincere thank you to Kona Brewing Company, Hawaii State Foundation on Culture and the Arts, Colliers International, Spire Accountants - Advisors, Mayor's Office on Culture and the Arts, G70, Andis Wines, Weissman Family Foundation, Stern Sidney Stern Memorial Trust, 1001 Friends, anonymous donors and many others for their ongoing support! Mahalo!
Please join these fine people by reconnecting, making a donation, and continue a wildly creative 2017!
<!#43END>
Featured Product/Service
The ARTS At Marks Garage
The ARTS at Marks Garage is a community arts center with a 1,000 sq. ft. gallery, a 1,000 sq. ft. theater, and a 1,000 sq. ft. office space founded in 2001. Marks is home to 13 performing and visual arts businesses including Youth Speaks Hawaii and Hawaii Shakespeare Festival. 45,000 visitors attend 13 exhibits and 150 performances each year.
1159 Nuuanu Ave., Honolulu, HI (View Map)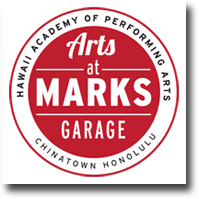 <!998Template_start>
<!998Template_end>
---
Please send questions about this website to