Community website by MBC/Ernest Abrams. Call 808-739-9797 for advertising/sponsorship.
First Friday Hawaii
News Item

Wildlife Murals To Line Pauahi St. At The Start Of 2018 In An Effort To Enhance Chinatown Through Public Art
<!#43START>
Wildlife Murals To Line Pauahi St. At The Start Of 2018 In An Effort To Enhance Chinatown Through Public Art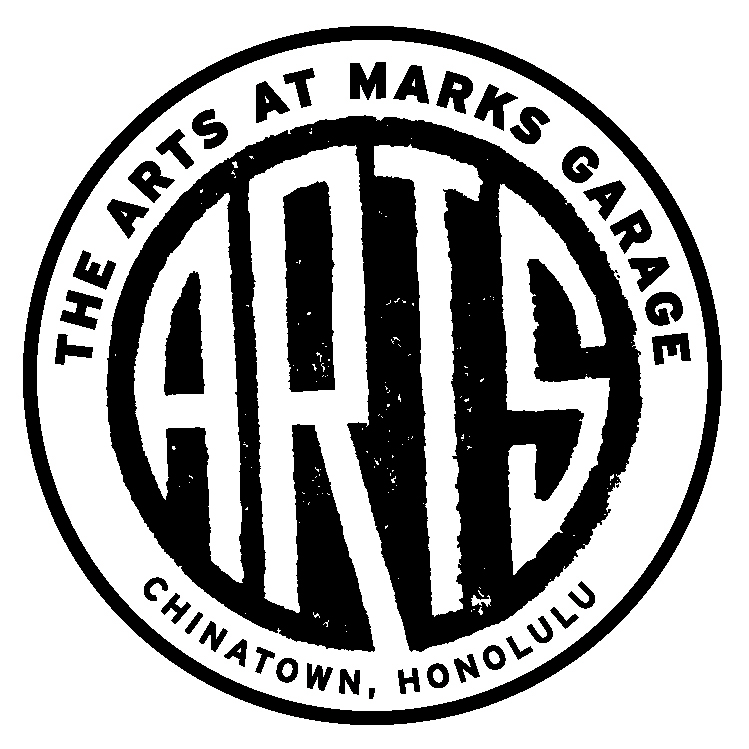 1159 Nu'uanu Avenue *Honolulu, Hawai'i 96817
Gallery Hours:Tuesday through Saturday12pm - 5pm
Project Description
Coming the first week of January 2018, the bulb-outs outside The ARTS at Marks Garage, at the corner of Nuuanu Ave. and Pauahi St., will be filled with murals depicting the wetland birds and plants that once inhabited Honolulu's Chinatown, including alaeulas, koloa, nene, kalo, and more (image below). These murals are part of the Honolulu Wetland Revival Project (HWRP), a series of paintings envisioned to enliven and enrich Pauahi St. through public art.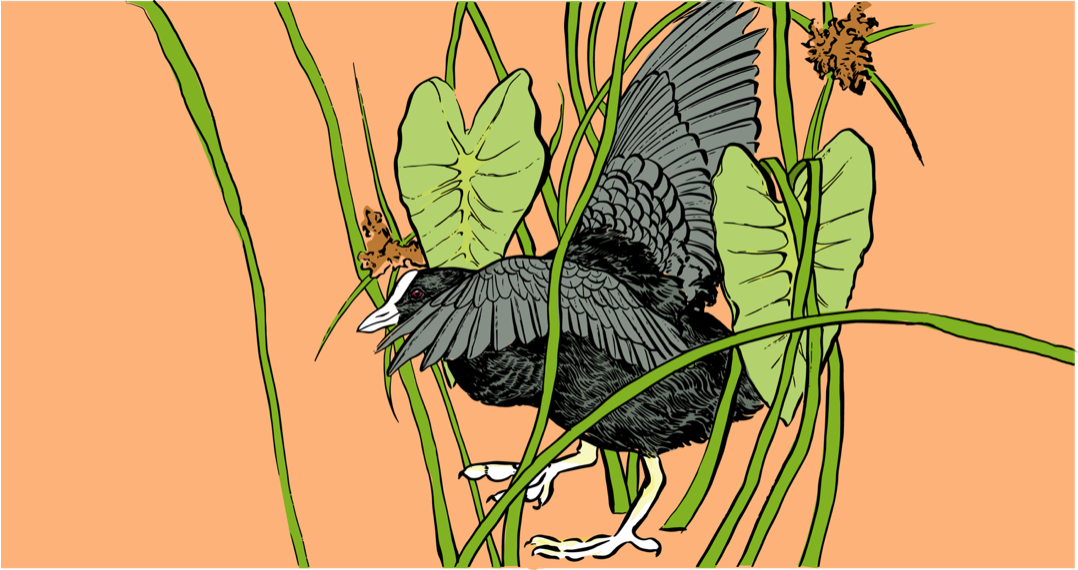 In addition to the planned murals at The ARTS at Marks Garage and the Pauahi Hale, two Koloa have been painted at Rain Honolulu on Pauahi St. A "checklist" of the illustrations is also planned, similar to species checklists known to birders. These checklists will be provided at venues throughout Chinatown to inspire folks to "birdwatch" and become naturalists for a day on Pauahi St.
Tangentially, members of the community have expressed interest in removing or beautifying the bulb-outs along Pauahi St. While they were installed to improve pedestrian safety, many people have found them unappealing. The bulb-outs in front of The ARTS at Marks Garage, consisting of an extended sidewalk, concrete blocks, and large flower planters provide a perfect canvas to extend the HWRP, and could solve the problem of the public's current disapproval.
Project Background
This project was first proposed at Hawai`i FEAST (Funding Emerging Artists with Sustainable Tactics) in June 2017 by Artist Kayleigh Chalkowski. Hawai`i FEAST is a community dinner held quarterly to help fund local artists' public art projects. At FEAST events, attendees pay to attend a catered reception, and a portion of that payment will be set aside as a prize. While attendees eat, mingle, and imbibe, artists showcase their work and explain their proposed public art project. After the presenters are finished, attendees vote on which artist's project they wish to award the prize. Kayleigh won $1000 at the June 2017 FEAST to help fund HWRP, and shortly after, she and the organizers of FEAST began working with building owners to participate.
The HWRP collaborated with other similar efforts to install public art in the Chinatown bulb-outs. In the summer of 2017, The ARTS at Marks Garage, in partnership with the City and County of Honolulu Transportation Services and the Department of Health, applied for a $50,000 Transportation for America (T4A) Creative Place-making Grant, to support public art in all of the Chinatown bulb-outs. While they were not awarded the T4A grant, SSFM International, a local engineering and planning firm, provided match funding, which has been applied to support the planning, coordination, and needed materials and supplies for HWRP.
This effort represents a rare collaboration among individual artists, business owners, non-profits, for-profits, and government agencies. Not only is the group of involved stakeholders unique, but the format of the murals is also distinct, as the forthcoming murals along Pauahi St. are to flow seamlessly and connect with each other from one end of the street to the other. This project is hoping to support the growing Chinatown arts community, as well as enhancing the pedestrian experience along Pauahi St. and encouraging new creative uses of public space in Honolulu.
Join Us
The planned murals are to be finished by January 5th, 2018. To commemorate this public art feature, a public mural celebration is to be held at The ARTS at Marks Garage's First Friday event between 6p-10p (FREE & open to the public) along with the opening pARTy for the gallery show "E Uhi Wale No, A'ole E Nalo He Imu Puhi", featuring the works of: Imaikalani Kalahele, Bob Freitas & Cory Taum. Imagining a society that links the past with the present and the future. Honoring the limitless boundaries of the contemporary Hawaiian art movement to start the new year. Abstract Sculptures, Paintings, Poetry, Public Art & Music. A multi-generational exhibition. Illustrating narratives from a Hawaiian perspective while cross-pollinating ancestral knowledge with modern influences.
OUR PARTNERS
Honolulu Culture & Arts District
COJODA Productions
Groovestar Productions
Pacific Tongues/Youth Speaks Hawai'i
T-RX/Hallowbaloo Music + Arts Festival
// END LOWER BODY
BEGIN FOOTER //
A sincere thank you to Kona Brewing Company, Hawaii State Foundation on Culture and the Arts, Colliers International, Spire Accountants - Advisors, Mayor's Office on Culture and the Arts, G70, Andis Wines, Weissman Family Foundation, Stern Sidney Stern Memorial Trust, 1001 Friends, anonymous donors and many others for their ongoing support! Mahalo!
Please join these fine people by reconnecting, making a donation, and continue a wildly creative 2017!
<!#43END>
Featured Product/Service
The ARTS At Marks Garage
The ARTS at Marks Garage is a community arts center with a 1,000 sq. ft. gallery, a 1,000 sq. ft. theater, and a 1,000 sq. ft. office space founded in 2001. Marks is home to 13 performing and visual arts businesses including Youth Speaks Hawaii and Hawaii Shakespeare Festival. 45,000 visitors attend 13 exhibits and 150 performances each year.
1159 Nuuanu Ave., Honolulu, HI (View Map)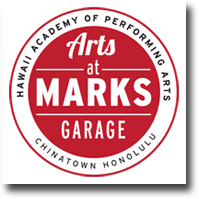 <!998Template_start>
<!998Template_end>
---
Please send questions about this website to