Community website by MBC/Ernest Abrams. Call 808-739-9797 for advertising/sponsorship.
First Friday Hawaii
News Item

Downtown-Chinatown Neighborhood Board Meeting December 2018 Minutes
With Permission / Courtesy of
: City and County of Honolulu Neighborhood Commission Office
<!#450IMAGESTART>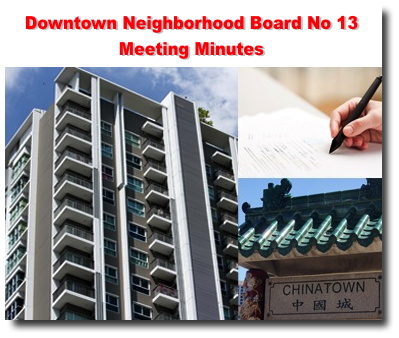 <!#450IMAGEEND>
REGULAR MEETING MINUTESTHURSDAY, DECEMBER 7, 2017ONE ALOHA TOWER, MULTI PURPOSE ROOM 2
CALL TO ORDER - Vice Chair Tom called the meeting to order at 7:00 p.m. Quorum was established with seven (7) members present. Note: This nine (9)-member Board requires five (5) members to establish a quorum and to take official Board action.
Board Members Present - Ernest Caravalho, Kevin Lye, Lori McCarney, Dolores Mollring, Chu Lan Shubert-Kwock, John Smiley and Robert Tom.
Board Members Absent - Alvin Au.
Guests - Captain Sean Arakaki (Honolulu Fire Department); Sergeant H. Chi and Lieutenant B. Lee (Honolulu Police Department); Doris Lam (Councilmember Carol Fukunaga's representative); Megan Muramatsu (Mayor Caldwell's representative); Laurel Johnston (Governor Ige's Representative); Pat Lee (Honolulu Authority for Rapid Transportation); Senator Karl Rhoads; Justin Gruenstein (City Office of Climate Change, Sustainability, and Resiliency), Michael Galmiche (Hallowbaloo); Leonard Kam, Kelfred Chang, Ronald Higa, Rick Keene, and Howard Lum (Residents); and Sultan White (Neighborhood Commission Office).
INTRODUCTION OF BOARD MEMBERS - The Board members introduced themselves. Vice Chair Tom reminded those present to speak into the microphone when addressing the Board. A moment of silence was observed in honor of the events of 7 December 1941.
PUBLIC SAFETY REPORTS
Honolulu Fire Department (HFD) - Captain Arakaki reported the following:
• November 2017 Crime Statistics - There were 6 nuisance fires, 113 cooking fires, 1 structure fire, 1 brush fire, 13 activated alarms, 190 medical calls, 2 motor vehicle collisions with pedestrians, 2 hazardous materials incidents, and 6 automobile accidents.
• Safety Tip - Dried Christmas trees, wreaths, and other natural decorations are extremely flammable. Remove them from your home as soon as possible. Consider disposing them in your green waste bin or taking them to your nearest refuse center. Aerial fireworks and novelty items, such as sparklers and fountains, are illegal on O'ahu. Firecrackers are legal on O'ahu and require a permit for purchase and use. Firecrackers are dangerous and should only be used by responsible adults. The safest way to enjoy fireworks is to attend a public display, which is conducted by trained professionals.
Honolulu Police Department (HPD) - Sergeant Chi reported the following:
• November 2017 Statistics: There were 18 motor vehicle thefts, 10 burglaries, 31 thefts, 21 unauthorized entries into motor vehicles (UEMV), 7 assaults, 1 sex assault, and 3 drug incidents.
Questions, comments, and concerns followed:
1. Purse Snatchers: Shubert-Kwock raised concerns about purse snatchers on River Street.
2. Sit-Lie: Caravalho raised concerns about people camping in between businesses. Sergeant Chi responded that the patrol officers are aware and getting the community involved.
3. Foot Patrol: Vice Chair Tom asked if there would be more foot patrols in Chinatown. Sergeant Chi said that he always emphasizes the need for more foot patrols. He has personally requested such and has seen an increase in officers. At times, though, patrolling officers may be pulled to other duties.
Neighborhood Citizens Patrol - Mollring reported that everyone should come out to the walk to fight crime, socialize, and exercise. They do not often see any crime.
Questions, comments and concerns followed: Change Time: Shubert-Kwock suggested they change the time they walk in case criminals now know the patrol schedule.
Public Concerns - Bus: Resident Ronald Higa reported that the 2 Bus will be on a 24-hour schedule, and that the new bus fare will be effective on 1 January 2018.
NEW BUSINESS
City Office of Climate Change, Sustainability and Resiliency - Justin Gruenstein reported that the Office was established by Oahu voters in 2016 approval of City Charter Amendment 7. The focus of the Office is to build partnerships between the City departments, the State, and private entities to increase sustainability and address climate change on Oahu. 100 Resilient Cities, pioneered by the Rockefeller Foundation, is an organization dedicated to helping cities around the world become more resilient to the physical, social, and economic challenges that are a growing part of the 21st century. From nearly 1200 applicant cities around the globe, Honolulu was selected to be one of 100 cities in the 100RC network.
Shubert-Kwock departed at 7:40 p.m.
Questions, comments and concerns followed:
1. Federal Government: A resident asked if the federal government was involved. Gruenstein responded that they would probably not be involved.
2. Hotels: Caravalho raised concerns about new hotels taking away land.
Hallowbaloo - Mike Galmiche circulated a handout and made himself available for questions.
Questions, comments and concerns followed:
1. Concerns: Caravalho raised concerns about loud music, blocked access to Gateway Plaza, no return to the community, and bars filling too quickly. Galmiche responded that they will consider turning down the music earlier in the night next year. He said that they were trying to keep partiers out of Gateway Plaza, not residents. Galmiche said that they gave back to the community by quadrupling sales of the bars that night and that next year they will consider donating profits to the community.
2. Sidewalk Access: Mollring raised concerns about access to blocked sidewalks, which makes it unfair to those using wheelchairs. Galmiche reported that they unfortunately cannot control people who decided to stand on the sidewalk.
Willis Moore arrived at 8:06 p.m.
Request to increase the current hour-long maximum duration of parking meters within certain downtown and Chinatown streets - No representative apropos to the planned discussion was present; no discussion transpired.
Chinatown Lunar New Year Festival - Leonard Kam and Kelfred Chang reported that the event will be held 9 and 10 February 2018. There will be rolling street closures on Maunakea Street, Smith Street, and Nu'uanu Avenue between North Beretania Street to Nimitz Hwy; Pauahi Street between Bethel Street and River Street; and Bethel Street between South King Street and South Beretania Street, 5:00 p.m. - 10:30 p.m. on Friday 9 February 2018. Chinatown Merchants Association street closures will be Saturday 10 February 2018 from 5:00 a.m. to 12:00 noon, Maunakea Street between North Beretania Street and North King Street; North Beretania Street between Smith Street and Maunakea Street; and Pauahi Street between Nu'uanu Avenue and River Street. The annual parade will run from 3:30 p.m. ??? 5:30 p.m. on Hotel Street from South Beretania Street to River Street. Additional events will take place within Chinatown Cultural Plaza on 9 and 10 February 2018 between 5:00 p.m. and 11:00 p.m., involving no street closures, although no parking will be permitted on Maunakea Street between North Beretania Street and Kukui Street.
COMMUNITY CONCERNS
Hawaii Pacific University (HPU) - Sam Moku reported that the Spaghetti Factory restaurant at Aloha Tower Marketplace (ATM) will be finished in May 2018. Moku noted that his office is moving uptown, and that at least 70 new dorm beds will soon be added on the third floor of ATM. The E-Sports arena at ATM has just been completed and the grand opening will be at the end of January 2018.
Questions, comments, and concerns followed:
1. Physical Activity: Lye raised concerns about the lack of physical activity involved in E-Sports and wondered if HPU was establishing a quid pro quo of physical activity to match the duration of time spent playing video games. Moku responded that HPU is setting the bar with E-Sports. They have been monitoring computer activity to find the optimal time allowance. The arena will soon be open to the public. They are offering scholarships and holding tournaments. Moku invited Lye to play video games at the arena.
2. Mopeds: Mollring reported that students had been parking their mopeds on a tile monument at the top of Fort Street Mall and thanked Moku for organizing a cleanup of the monument. Moku responded that it was great community service and they will try to repeat this twice per year.
Safe Haven - Greg Payton circulated a handout and made himself available for questions.
Questions, comments and concerns followed:
1. Donations: Mollring said that she has 10 large plastic containers filled with household goods and would like to give them to Safe Haven. Payton thanked Mollring and said that they are always in need of household materials.
2. River of Life: Vice Chair Tom asked what Safe Haven's relationship with River of Life was like. Payton responded that they work with River of Life periodically.
Honolulu Rail Transit (HART) - Pat Lee reported that there will be no rail construction-related travel lane closures during the Holidays from Friday 22 December at 5:00 a.m. through Monday 1 January at 5:00 a.m. HART will hold a Train Open House on Sunday 17 December 2017 from 10:00 a.m. to 4:00 p.m. at the Rail Operations Center in Waipahu. Parking is free at LCC and a trolley will shuttle attendees through the restricted area at the Rail Operations Center to tour the trains and learn all about the rail system. HART's poster contest is open to all O'ahu high school students in grades 9 through 12. Posters and entry forms are due on 28 February 2018 by mail or by dropping off to HART's Alakea Street office. There are 2 categories: traditional hand-drawn art and computer-aided graphic design. Awards and displays will be presented in Spring 2018; prizes will be awarded for first, second, and third place in each category. Please contact Kashmira Reid at HART with any questions through email
info@honolulutransit.org
or call our hotline number at (808) 566-2299. The 30-day comment period for the proposed Hawaiian names of the first nine rail stations began on 22 November and ends on 21 December 2017; these names are viewable on HART's project website at
www.honolulutransit.org
; please email your comments to
info@honolulutransit.org.
Chinatown Business and Community Association - Mollring reported that CBCA held their November monthly dim sum meeting at Won Kee Chinese Restaurant on 14 November 2017 at 9:00 a.m. Commander Nagata and Officer Hayden Schmidt attended and provided an update on recent crime issues in Chinatown. The City has power-washed the streets and fixed some potholes on River Street. Chinatown societies conducted election meetings and many new Board Members were elected to serve in January 2018. The December CDCA meeting is planned for 12 December 2017 at 9:00 a.m. at Won Kee Restaurant and will feature a discussion about homelessness with City Director Marc Alexander, Safe Haven, HPD, and other community leaders.
Biki - Lori McCarney, CEO of BikeShare Hawaii, reported that ridership has increased to 315,000+ trips. The Biki stop at Maunakea and King Street has been moved. A presentation was made to the Chinese Chamber of Commerce. 30 to 50 more Biki stations may be added across the city in the future.
Questions, comments and concerns followed:
1. Theft: Tom asked if there has been a rise of thefts of Biki bikes. McCarney answered that there has not.
2. Top Routes: Lye inquired about the three (3) most popular start-stop routes for Biki users and McCarney responded that they were in Waikiki. The least-used Biki stops are downtown.
3. Undocked Bikes: Lye asked if a dockless bike system would ever be considered for Honolulu. McCarney responded that a docking system had been chosen to keep the bikes more organized. Undocked bikes could be left all over the place.
ELECTED OFFICIALS
Mayor Kirk Caldwell's Representative - Megan Muramatsu reported the following:
• Street Closures: Any concerns or questions regarding any street closures or other City events should be brought up at the Neighborhood Board meetings, as these events often involve several City departments. If the Board would like a special report, further information is needed to specify what this report should cover. A Hallowbaloo post-event report was circulated to the Board. The Department of Transportation and Services monitors various street closure events, and if there are major issues that occurred due to the event, DTS holds an after-meeting with the applicant to review the issues. Any complaints or concerns about any event can be sent to DTS-Street Usage or can be brought up at the following Neighborhood Board Meeting.
• Winston Hale: HOU is aware of concerns regarding clients at Winston Hale. Please defer to DFM as DFM Real Property Management Specialists currently oversee all management contracts for the operation of various City Affordable Housing projects and would be able to answer the tenant's questions or concerns right away. In addition, monthly meetings including the property managers and case managers are now held. Residents may also contact HOU directly should they have further questions or concerns. Criminal activity should be reported to HPD by calling 911. Currently, DFM/Property Management meets with DCS, Office of Housing, Case Management Team, and Management Company staff each month to discuss ongoing issues and strategize on how best to resolve any tenant issues within the project. Additionally, there is a 24-hour on-call number to contact case managers of the project to address immediate concerns for each Housing First client; otherwise, 911 should be used for emergencies. Management Agents have been working to modify the House Rules to address ongoing concerns. The current Winston Hale House Rules are currently under review by the agent's attorney to ensure compliance to Fair Housing rules, landlord-tenant codes, and discrimination laws. The anticipated date for distribution of new House Rules is February 2018.
Questions, comments and concerns followed:
1. Sidewalk: Mollring raised concerns about a deliberately damaged sidewalk on Beretania Street near Fort Street Mall.
2. Fencing: Lye inquired about the planned closure of gaps in the fencing around Dr. Sun Yat-sen Memorial Park relative to the adjacent buildings, including the Hawaii Theatre. Muramatsu responded that the work is not yet finished. Caravalho remarked that the fenced-in park now looks like a prison.
Councilmember Carol Fukunaga - On behalf of Councilmember Fukunaga, Mrs. Doris Lam circulated a handout including proposed amendments to the November minutes of the meeting of NB 13 and made herself available for questions.
Governor David Ige's Representative - Laurel Johnston circulated a handout and made herself available for questions.
Senator Karl Rhoads - Senator Karl Rhoads circulated a handout and reported that if anyone has any ideas on new legislation for next year to please contact his office on (808) 586-6130 or
senrhoads@capitol.hawaii.gov.
He made himself available for questions.
APPROVAL OF 5 OCTOBER 2017 REGULAR MEETING MINUTES - The minutes were APPROVED by UNANIMOUS CONSENT as circulated.
APPROVAL OF 2 NOVEMBER 2017 REGULAR MEETING MINUTES - The minutes were APPROVED by UNANIMOUS CONSENT as amended, including clarification of the presence of Councilmember Fukunaga at the November 2017 regular meeting.
BOARD BUSINESS AND REPORTS
Chair's Report - No report was given.
Neighborhood Commission Updates - No report was given.
Office of Information Practices Report - No report was given.
Treasurer's Report - No report was given.
City and County Affairs - No report was given.
Oahu Metropolitan Planning Organization (OMPO) - No report was given.
ANNOUNCEMENTS
Next Meeting - The next meeting of the Downtown-Chinatown Neighborhood Board No. 13 is scheduled for Thursday 4 January 2017 at Hawaii Pacific University, One Aloha Tower Drive, Multi-Purpose Room 2 at 7:00 p.m.
Neighborhood Citizen Patrol - The Neighborhood Citizen Patrol meets each Tuesday on the Diamond Head side of Kukui Plaza at 8:00 p.m. Please join the patrol and support its efforts to express service and pride in our Downtown-Chinatown community.
Olelo - Rebroadcasts of Downtown-Chinatown Neighborhood Board No. 13 meetings are scheduled on 'Olelo channel 49 for every third Thursday at 9:00 p.m., as well as 6:00 a.m. on the second and fourth Saturdays of each month. An archive of past meetings may be found on
http://olelo.granicus.com/ViewSearchResults.php?view_id=30&types%5BClip%5D=on&phrase=downtown+board.
ADJOURNMENT - The meeting adjourned at 9:01 p.m.
Submitted by: Sultan White, Neighborhood Assistant
Reviewed by: Kevin Lye, Secretary, Secretary, Downtown-Chinatown Neighborhood Board No. 13
Featured Product/Service
<!998Template_start>
<!998Template_end>
---
Please send questions about this website to