Community website by MBC/Ernest Abrams. Call 808-739-9797 for advertising/sponsorship.
First Friday Hawaii
News Item

Downtown-Chinatown Neighborhood Board Meeting November 2017 Minutes
With Permission / Courtesy of
: City and County of Honolulu Neighborhood Commission Office
<!#450IMAGESTART>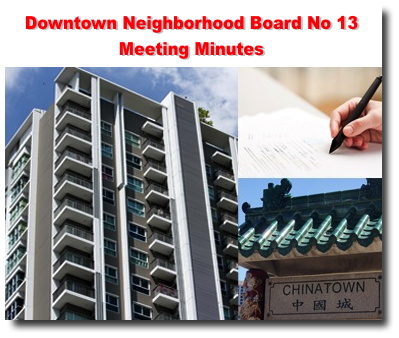 <!#450IMAGEEND>
REGULAR MEETING MINUTESTHURSDAY 2 NOVEMBER 2017ONE ALOHA TOWER, MULTI PURPOSE ROOM 2
CALL TO ORDER - Chair Au called the meeting to order at 7:00 p.m. Quorum was established with nine (9) members present. Note: This nine (9)-member Board requires five (5) members to establish a quorum and to take official Board action.
Board Members Present - Alvin Au, Ernest Caravalho, Kevin Lye, Lori McCarney, Dolores Mollring, Willis Moore, Chu Lan Shubert-Kwock, John Smiley and Robert Tom.
Guests - Captain K. Kam (Honolulu Fire Department); Sergeant H. Chi and Lieutenant B. Lee (Honolulu Police Department); Councilmember Carol Fukunaga; Executive Director Marc Alexander (Mayor Caldwell's representative); Laurel Johnston (Governor Ige's Representative); Pat Lee (Honolulu Authority for Rapid Transportation); Senator Karl Rhoads; Nicole Reid (Arts, Culture, Merchants, Etc.); James Donelly (Make-A-Wish Hawaii); Trace Ryan and Juliet Begley (Harm Reduction Hawaii); Allen Kam (Mobilitie); Dean Sakamoto (SHADE); James Logue (Chinatown Business & Community Association); Michael Galmiche (Hallowbaloo); Ronald Higa, Rick Keene, and Howard Lum (Residents); and Sultan White (Neighborhood Commission Office).
INTRODUCTION OF BOARD MEMBERS ??? The Board members introduced themselves. Chair Au reminded the individuals present to speak into the microphone when wishing to speak.
PUBLIC SAFETY REPORTS
Honolulu Fire Department (HFD) - Captain K. Kam reported the following:
• October 2017 Crime Statistics - There were 10 fire calls, 145 medical calls, and 5 automobile accidents.
• Safety Tip - Cooking Safety: Make sure to cook with caution. Do not cook while you are sleepy or drunk. Do not leave the kitchen while cooking. Try to keep flammable materials out of the kitchen. Try to keep kids out of the kitchen while cooking. Smother grease fires with a cover, not water. If you must exit your home due to the fire, close the door when you leave to slow the spread of the fire. Turkey fryers are a common cause of cooking fires.
Questions, comments and concerns followed:
1. Noise Disturbances: Moore raised concerns of noise disturbances from emergency vehicles. Captain Kam responded that the sirens are for the safety of the pedestrians. In blind areas, emergency vehicle crews turn on sirens preemptively as an alert to traffic.
2. Marco Polo: Shubert-Kwock raised concerns about the cause of the Marco Polo fire remaining undetermined. She added that another building caught on fire across the street.
3. Fire Lane: Tom raised concerns that a fire lane at Capitol Place was painted yellow. Captain Kam said that he would take a look at it next week.
Honolulu Police Department (HPD) - Sergeant Chi reported the following:
• October 2017 Statistics: There were 6 motor vehicle thefts, 6 burglaries, 60 thefts, 15 unauthorized entries into motor vehicles (UEMV), 15 assaults, 5 sex assaults, and 5 drug incidents.
• Cell Phone Safety: Be careful when using your cellphone while walking around, as your awareness to your surroundings becomes limited.
Questions, comments, and concerns followed:
1. Cellphones in Crosswalks: Chair Au asked if the police have started enforcing the new law banning the use of cellphones in crosswalks. Sergeant Chi responded that they have started enforcing, but they are running into some challenges. For example, sometimes it is not worth stopping traffic during rush hour in order to give a ticket.
2. Trump Visit: Smiley asked what the impact of the Trump visit will be. Sergeant Chi responded that there will be gridlock traffic and some protests.
3. Leafblowing: Lye raised concerns about leafblowers used by certain downtown businesses to dry washed cars as early as 7:00 a.m. on Saturdays. Sergeant Chi responded that use of leafblowers is permitted starting at 7:00 a.m. Post-meeting correspondence with Lt. B. Lee revealed that unlike construction noise, which is permitted from 7:00 a.m. to 6:00 p.m. Monday through Friday and 9:00 a.m. to 6:00 p.m. on Saturdays, leafblower use is permitted from 8:00 a.m. to 6:00 p.m. Monday through Saturday, and 9:00 a.m. to 6:00 p.m. on Sundays and on state or federal holidays.
4. Panhandlers: Lye raised concerns about destruction of government property and trampling of grass by panhandlers at the intersection of Vineyard and Pali. The median landscaping has been eroded and remains unsightly. Sergeant Chi responded that they can monitor the area. Shubert-Kwock raised concerns about panhandlers on King and Mauakea. She said that they approach vehicles to ask for money.
5. Police Chief: Shubert-Kwock congratulated the HPD on hiring a new Chief of Police.
6. Drug Arrests: Shubert-Kwock said that she was disappointed in the drug arrests going down. She said that there was a concentration of homeless people on King and River Streets.
7. Security Cameras: Shubert-Kwock asked the status of the security cameras in Chinatown. Sergeant Chi said that three (3) are not working. The camera feeds are not monitored at all times.
8. Hallowbaloo: Caravalho asked how Hallowbaloo went. Sergeant Chi said that there were no major incidents at Hallowbaloo.
9. Patrol: Tom said that Waikiki now has increased patrols and asked if there would be increased patrols in Chinatown as well. Sergeant Chi said that there would not.
Neighborhood Citizens Patrol - Mollring reported that the combined walk went well. There will be an annual meeting on 7 November 2017 and the Chief of Police may attend. Many neighborhood Citizens Patrols get together for the meeting, which will be in Kaimuki.
Public Concerns - Christmas Lights Parades: Resident Ronald Higa reported that there will be a Christmas Light Parade in Downtown Honolulu at 6:00 p.m. on 2 December 2017. The display will be in Honolulu Hale. There will be keiki activities, games, a food court, a marketplace with gifts, and live entertainment. There will be a Christmas Light Parade at Kapolei Hale at 6:00 p.m. on 9 December 2017. The display will be in Kapolei Hale and will feature similar entertainment options.
NEW BUSINESS
Street Closure for 4th Annual Make-A-Wish Hawaii Jingle Rock Run - James Donnelly circulated a handout and reported that the run will be on Sunday 17 December 2017 from 5:00 p.m. to 8:00 pm; it will start at the State Capitol, proceed on Beretania Street to Ward Avenue to King Street to Bishop Street to Hotel Street to River Street and around A'ala Park to Beretania Street and back to the State Capitol.
Questions Followed: Sign Up: McCarney asked and Donnelly answered that one may register for the event at
www.jinglerockrun.com
.
Shubert-Kwock moved and Mollring seconded that the Downtown-Chinatown Neighborhood Board 13 support the Street Closure for the 4th Annual Make-A-Wish Hawaii Jingle Rock Run. The motion PASSED by UNANIMOUS CONSENT, 9-0-0; (AYE: Alvin Au, Ernest Caravalho, Kevin Lye, Lori McCarney, Dolores Mollring, Willis Moore, Chu Lan Shubert-Kwock, John Smiley and Robert Tom. NAY: None. ABSTAIN: None).
Request to Increase the Hourly Duration Time on Street Parking Meters from One to Two Hours - Nicole Reid stated that more time is needed to thoroughly complete the presentation, and requested to postpone the presentation to the next meeting.
Mollring moved and Shubert-Kwock seconded that Agenda Item IV. B. be postponed to the December 2017 Downtown-Chinatown Neighborhood Board 13 regular meeting. The motion PASSED by UNANIMOUS CONSENT.
Destructing Sex Work and Sex Traffic Conference - Tracy Ryan from Harm Reduction Hawaii reported that the conference will be on 9 January 2018 at the Ala Moana Hotel from 7:30 a.m. to 5:00 p.m. The conference goal is bringing together people who are working to fight sex trafficking, providing harm reduction-oriented social services to workers and victims, and assisting sex workers seeking labor rights. If we are to have better programs and solutions to problems relating to sex work and trafficking we should have an open conversation and an honest search for facts. Much talk has been circulated about sex trafficking and about the problems neighborhoods may face from visible sex work. Solutions offered by people in the harm reduction field should be understood and discussed. Online registration is at
www.harmreductionhawaii.com
. Please feel free to contact Tracy on (808) 534-1846 or
harmreductionhawaii@gmail.com.
River Walk Improvement Project - Dean Sakamoto from Sustainable Humanitarian Architecture & Design for the Earth (SHADE) reported that the River Walk Community Design Workshop, which will address areas including College Walk, Dr. Sun Yat-sen Mall, and A'ala Park areas, will be on Wednesday 29 November 2017 from 6:00 p.m. to 8:00 p.m. at the HawaiiUSA Federal Credit Union, 1226 College Walk. RSVP by 22 November 2017 through
www.riverwalkdesign.eventbrite.com
or (808) 591-5558. Meet your neighbors, future neighbors, community leaders, and SHADE interns. Help kick off this collaborative effort to start making our River Walk a safe, sustainable community space. Receive updates on the current and future projects in the area from City officials, land owners, and the SHADE Institute. Learn about the SEED Evaluator, a global certification program which measures equitable development.
Questions, comments and concerns followed:
1. Invitation: Shubert-Kwock invited SHADE to present at CBCA.
2. Next Step: Chair Au asked what happened after they had developed the concept; Sakamoto replied that there would be proof-of-concept tests.
3. Parks: Mollring reminded SHADE that commercial activity is not allowed in parks. Sakamoto said that the Department of Parks and Recreation is aware of SHADE and supports their ideas. The organization was created to manage the facilities as a public-private partnership.
Installation of Wireless Small Cell Infrastructure on City Light Poles in the Downtown Area - Allen Kam from Mobilitie reported that they are partnering with the City and the Department of Transportation Services (DTS) to deploy a high-speed, high-bandwidth network to facilitate the next generation of devices and data-driven services and meet the ever-growing demand for connectivity. Small cells are purported to be a vital component to the overall telecommunications network as they increase capacity and densify the network to provide high-capacity data throughput and low latency. The network consists of small cell facilities that are cost efficient and compact. These small cells will be attached to light or utility poles, and should be easily upgradeable to accommodate 5G.
Questions, comments and concerns followed:
1. Approval: Tom asked if Mobilitie had approval from the City. Kam said that they are in the process for such. They are also working with Hawaiian Electric Company (HECO) and the Department of Facility Maintenance (DFM).
2. Exchange: Lye asked what would be the exchange between Mobilitie and the City. Kam responded that they are working on a deal. It will most likely be a price per pole structure.
3. Other Carriers: Lye asked if other carriers besides Sprint would use the small cells. Kam responded that other carriers are likely to join as popularity increases.
4. Radiation: Lye asked if there would be ambient radiation increases and Kam responded that they would be minimal.
Annual Honolulu City Lights Public Workers Electric Light Parade - Chair Au announced that the parade would take place on Saturday 2 December 2017 on King Street from River Street to Kawaiahao Street. At 4:30 p.m. Punchbowl Street will be closed at Beretania Street and South King Street. At 5:00 p.m. Richards Street will be closed at Beretania Street. At 5:45 p.m. King Street and streets intersecting the parade route will close progressively after the parade. At 6:00 p.m. the parade begins on King Street from River Street to Kawaiahao Street. Downtown parking will be accessible at Smith-Beretania Parking Garage, Hale Pauahi, Marks Garage, Walmart, Chinatown Gateway Plaza, Pioneer Plaza, 1000 Bishop, and Topa Tower. For more information call (808) 768-3499.
2017 Annual Honolulu Marathon Run - Chair Au announced that the marathon will take place on Sunday 10 December 2017. Special traffic controls will be in effect in the Downtown, Kaka'ako, Ala Moana, Waikiki, Diamond Head, Kahala, Aina Haina, Niu Valley, and East Honolulu areas. Beginning at 12:30 a.m., one or more lanes will be closed and/or coned until the athletes complete each section of the course. Tow-away zones are in effect from 1:00 a.m. until 5:00 p.m. Sunday.
Update on Biki (BikeShare) - CEO of BikeShare Hawaii Lori McCarney reported growth in ridership. 246,000 trips have been logged from 97 Biki stations. A few more stations are forthcoming. Bikeshare Hawaii has reached out to Councilmembers to consider how to best reorganize the Biki stations within the community and will lead the effort. Biki stations bring new people into Chinatown. McCarney reported that DFM and DPR permitted the Biki station in Dr. Sun Yat-sen Mall.
Questions, comments and concerns followed:
1. North King and Maunakea Street: Shubert-Kwock said that there is a petition with 2,800 signatures to move the Biki station at North King and Maunakea Streets. McCarney said that she has not seen that petition and that BikeShare has been involving the community in their decisions.
2. Damage: Resident Ronald Higa asked if there has been any damage to Biki bikes. McCarney answered that there was some initially, but equipment was fixed immediately. Vandalism has been declining.
Board of Water Supply (BWS) Survey - Chair Au reported that the BWS owns, operates, and maintains one of the largest municipal water systems in the country. Built throughout the last century, our water system serves nearly one million people today, and the BWS would like to gather input from employees and the community about several important issues, including rates, related to safe and dependable water service. Visit
www.boardofwatersupply.com/survey
. If you have any questions or concerns in regards to the survey, please contact BWS Public Information Officer Kathleen Elliott-Pahinui at
kelliott-pahinui@hbws.org.
COMMUNITY CONCERNS
Honolulu Rail Transit (HART) - Pat Lee reported that HART is moving ahead with construction of the nine west-side stations. In compliance with city policy, HART will be proposing Hawaiian names for these stations. On 10 June 2009 the Honolulu City Council adopted Resolution 09-158, which urged and recommended that the City use Hawaiian-language names for the rail transit stations. The resolution cites Section 22-9.3(a) (2), ROH, which authorizes the naming of new or existing parks, sites, and facilities in the Hawaiian language with a name that describes the site or its use, function, or purpose. Subsequently, the HART board adopted Resolution 2016-16 on 12 May 2016, which formed a working group to consider community input, recommend Hawaiian station names to the HART board of directors for approval, and to transmit approved names to the Mayor and the City Council. The Hawaiian Station Naming Working Group, comprised of Hawaiian language experts, elders, community leaders, educators, and cultural practitioners, has convened for the past two years to propose appropriate Hawaiian place names for the rail stations utilizing community knowledge, oral accounts, written history and historic events, significant Hawaiian sites, and cultural criteria. The working group started with the first nine stations between East Kapolei and Aloha Stadium and has proposed a primary Hawaiian name for each station.
The names recommended by the Working Group are the following:
1. Kualaka'i (East Kapolei Station)
2. Keoneae (UHWO)
3. Honouliuli (Ho'opili)
4. Ho'ae'ae (West Loch)
5. Pouhala (Waipahu Transit Center)
6. Halaulani (LCC)
7. Waiawa (Pearl Highlands)
8. Pu'uloa ((Pearl Ridge)
9. Halawa (Aloha Stadium)
Input from the public in requested: What mo'olelo, story, historic fact, or significant event associated with these proposed Hawaiian names is important to you and should be shared? We invite the public to comment and participate in this important process of naming the rail stations with appropriate Hawaiian names. Information will be posted on our website
www.honolulutransit.org
. One may call the project hotline at (808) 566-2299 or email questions to
info@honolulutransit.org.
Questions, comments, and concerns followed: Names: Lye asked if the formal station names would include geographic subnames as well, to assist with relative localization along the rail route. Lee responded that it is City policy for the stations to have Hawaiian names. Lye suggested that tourists and riders might not immediately know where to go with only Hawaiian names. Lee responded that street names are in Hawaiian and the tourists get along fine.
Chinatown Business & Community Association (CBCA) - Shubert-Kwock reported that on Tuesday 10 October 2017 CBCA had its monthly Chinatown Dim Sum Meeting. They discussed homelessness, powerwashing, and bulbout redesign. The 8th Annual Chinatown Heroes Party was held on 29 October 2017, with 170 attendees. CBCA recommends that BikeShare move the Biki station on Maunakea Street. CBCA had a successful 3rd Moon Festival Concert at Mission Memorial; 300 people attended. The next CBCA monthly Chinatown Dim Sum meeting will be on 14 November 2017 at 8:30 a.m. at Won Kee Chinese Restaurant.
Arts, Culture, Merchants, Etc. (ACME) - Nicole Reid reported that there will be a Black Friday event called the Downtown Shop Around. Find more information on Facebook. ACME supports a dog park at A'ala Park. Reid reported that Neighborhood Assistant Sultan White put up Downtown-Chinatown Neighborhood Board outreach fliers in local storefronts. ACME attended the Chinatown Heroes Banquet and Reid said that it was a good event.
Chinatown Improvement District (CID) - Lee Stack reported that the Taste of Chinatown event went well. There were no incidents and it had good press. Local business reported an uptick of customers during the event. They have submitted testimony in support of Bill 82. CID is asking for more police patrols. CID is researching anti-graffiti measures.
Biki - Lori McCarney, CEO of BikeShare Hawaii, reported that the BikiBuys promotion is underway through November 2017; 20 merchants are particpating. Bikeshare Hawaii is willing to promote local stores through Biki social media. BikeShare Hawaii will be attending the Chinese Chamber of Commerce event.
ELECTED OFFICIALS
Mayor Kirk Caldwell's Representative - Executive Director Marc Alexander reported the following:
• Uneven Sidewalk: The report of an uneven sidewalk on Beretania Street between Fort and Bethel Streets was referred to DPP for investigation. If warranted, the Department of Planning and Permitting will prepare a work request identifying appropriate sidewalk repairs that need to be performed. Investigation by DPP revealed the sidewalk along this area is cracked and uneven. A work request (No. 2017/RFI 10-0339) was referred to the Department of Facility Maintenance on 30 October 2017.
• Kauluwela Mall: Outreach requests have been made to Kalihi Palama Health Center (KPHC), the local area outreach provider for the area in question, several times in the past. An additional outreach request will be made on 27 October 2017 to provide services to the individuals in need around Kauluwela Mall. We will continue to request outreach services as concerns come into our office. If there are any questions, comments, or concerns one may call HOU on (808) 768-4675. New signs indicating mall closure hours have been ordered to enable HPD to enforce the closure hours. The signs will be installed upon receipt by the district. The West Honolulu District is also in contact with HPD to request their assistance with locking the gates after park closure each night when their case load allows. District 1 (Central Honolulu) officers make daily checks of the Kauluwela Mall area. From 8 through 21 October 2017, officers issued four citations for Park Closure, two citations for Tents Prohibited, and two citations for Animals Prohibited in Park. Officers will continue to monitor this area with nightly checks and take the appropriate enforcement action. SPO enforcement is performed at Kauluwela Mall on a fairly regular basis in consideration of available City resources, most recently on 20 October 2017. The area will continue to be monitored on a regular basis as complaints are received and enforcement actions will be performed as appropriate. New gates are not necessary at this time. A request has been initiated to the Department of Urban Forestry to inspect the trees and determine if they should be trimmed at this time and how much trimming may be done without harming the health of the trees. The mall will be power-washed by 3 November 2017, and we plan on making a schedule to power-wash the area once a month barring any scheduling or equipment issues.
• Complete Streets: In November 2017, the City will be conducting intensive community outreach to share project information and gather input. Your input is critical to the process of identifying solutions that balance the needs of the neighborhood's diverse users and match community character. Join the events for each neighborhood focus area to learn more and share your input! Visit the website
www.honolulu.gov/completestreets/urbancore
.
Questions, comments, and concerns followed:
1. Kauluwela Mall: Tom said that Kauluwela Mall to Foster Botanical Garden has problems with homeless people. There are seniors in that area.
2. Block Party: Shubert-Kwock asked for DTS to clarify permits on block parties. Are sidewalks included in use? HPD, City Council, and area legislators should have copies of the permits. Caravalho said that the street closures are encroaching onto residential property.
3. Sidewalk: Mollring reported that the City did a good job repairing the sidewalk at Kakui Plaza.
4. Dr. Sun Yat-sen Memorial Park: Caravalho said that a gate around the park would be an eyesore and would block the ducks that live there.
5. Gates: Shubert-Kwock reported that the Smith-Beretania Park Gates were not closed at 7:00 p.m.
6. Winston Hale: A non-Housing First resident of Winston Hale raised concerns about the lack of case management in the building. He mentioned common occurrences of drugs, prostitution, and other crimes. Many seniors, who have lived there since before the Housing First conversion, feel unsafe. Director Alexander provided the resident with his information to follow up.
Councilmember Carol Fukunaga - Councilmember Fukunaga circulated a handout and made herself available for questions.
Questions, comments, and concerns followed: Hallowbaloo: Shubert-Kwock thanked Councilmember Fukunaga for the letter to the Liquor Commission requesting a report on Hallowbaloo. Councilmember Fukunaga reported that the organizer will provide a report. Shubert-Kwock said that there should be better promoters and a site report by DTS, HPD, and the Liquor Commission.
Governor David Ige's Representative - Laurel Johnston circulated a handout and made herself available for questions.
Questions, comments and concerns followed:
1. Plywood Structures: Mollring reported that there are three (3) plywood structures near the State Capitol. They look bad, they are not painted, and they have graffiti on them. Johnston reported that renovations were underway.
2. Location: Caravalho clarified for the community the location of the Governor's residence.
Representative Daniel Holt - Representative Holt circulated a handout and made himself available for questions.
Questions, comments and concerns followed:
1. Hygiene Center: Shubert-Kwock said that there is a need for a dining room at the hygiene center so that the homeless people do not eat their meals on the sidewalk.
2. Fundraiser: Lye asked if Representative Holt could expound upon a report that he had been involved in halting a putative altercation at a fundraiser on 9 October 2017. Representative Holt responded that he did not.
3. Homelessness: Caravalho raised concerns about sweeps in other communities kicking homeless people into Chinatown. Representative Holt responded that dealing with homelessness is a long-term problem with no magic solution. All homeless people are not the same, and some give others a bad name. There is no specific answer on how to solve homelessness.
Senator Karl Rhoads - Senator Karl Rhoads circulated a handout and reported that if anyone has any ideas on new legislation for next year, to please contact Senator Rhoads' office on (808) 586-6130 or
senrhoads@capitol.hawaii.gov.
He made himself available for questions.
Questions, comments and concerns followed:
1. Doctor's Note: Lye raised concerns about approvals for emotional support animal (ESAs) within otherwise pet-free residences being obtained from local, online, or off-island "healthcare providers" without adequate clinical training or a direct patient-caregiver relationship to allow sufficient evaluation of such needs of the patient and suitability of the requested animal for such. Abuse of current statues is rampant and additional safeguards are needed to protect property values and to ensure that a pet cannot become an ESA simply by an owner paying someone he or she may have never met (or who is not fully trained in the psychiatric and medical matters at play) to write a form letter.
2. Limit: Shubert-Kwock asked if there was a limit to the number of emotional support animals someone can claim. Senator Rhoads said that he would follow up.
APPROVAL OF 5 OCTOBER 2017 REGULAR MEETING MINUTES - The approval of the minutes was TABLED pending clarification by the Neighborhood Assistant of the formality of a putative motion made during the October 2017 meeting of the Board.
BOARD BUSINESS AND REPORTS
Chair's Report - No report was given.
Neighborhood Commission Updates - No report was given.
Office of Information Practices Report - No report was given.
Treasurer's Report - Mollring reported that there is $328.26 left in the budget. The report was filed.
City and County Affairs - No report was given.
Oahu Metropolitan Planning Organization (OMPO) - Mollring reported that improvements to Downtown-Chinatown sidewalks were suggested to OMPO.
ANNOUNCEMENTS
Next Meeting - The next meeting of the Downtown-Chinatown Neighborhood Board 13 is scheduled for Thursday 7 December 2017 at Hawaii Pacific University, One Aloha Tower Drive, Multi-Purpose Room 2 at 7:00 p.m.
Neighborhood Citizen Patrol - The Neighborhood Citizen Patrol meets each Tuesday on the Diamond Head side of Kukui Plaza at 8:00 p.m. Please join the patrol and support its efforts to express service and pride in our Downtown-Chinatown community.
Olelo - Rebroadcasts of Downtown-Chinatown Neighborhood Board 13 meetings are scheduled on 'Olelo channel 49 for every third Thursday at 9:00 p.m. as well as 6:00 a.m. on the second and fourth Saturdays of each month. An archive of past meetings may be found on
http://olelo.granicus.com/ViewSearchResults.php?view_id=30&types%5BClip%5D=on&phrase=downtown+board.
ADJOURNMENT - The meeting adjourned at 9:20 p.m.
Submitted by: Sultan White, Neighborhood Assistant
Reviewed by: Kevin Lye, Secretary, Downtown-Chinatown Neighborhood Board 13
Featured Product/Service
<!998Template_start>
<!998Template_end>
---
Please send questions about this website to