Community website by MBC/Ernest Abrams. Call 808-739-9797 for advertising/sponsorship.
First Friday Hawaii
News Item

Hawaii Forgiveness Project -Annual InternationalForgiveness Festival - Sunday, August 6, 2017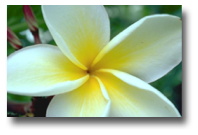 <!#43START>
Annual International
Forgiveness Festival
Sunday, August 6, 2017
Central Union Church
Honolulu, Hawaii
Today
We Invite you to…
Forgive for Yourself
Share your Peace
Forgiveness is a portal
Our willingness to forgive and to ask for forgiveness matters.
Our One World Family benefits.
Please come share your story.
Come early at 1 pm
Receive a Forgiveness Massage
Relax with Hawaiian music
Let go with Soul Tapping
Enjoy Forgiveness Food
At 2 pm the main program begins
We will dance and sing,
offer our ho'oponopono to the land and oceans,
practice our flow with qigong,
ask and offer forgiveness to all our ancestors
with Tao Source Calligraphy,
and more.
Feel the power of forgiveness to open hearts with
our Heroes of Forgiveness
The following is the program in detail
Hawai'i International
Forgiveness Day Festival
A free family festival, open to all
Sunday, August 6, 2017 1:00 pm -- 5:30 pm
Central Union Church
1660 South Beretania Street, at the corner of Punahou
Forgiveness Food, Hawaiian Music, and exhibits open at 1 pm
The Arts of Forgiveness
Honoring the Transformational Power of Art
The program begins at 2 pm
Dance your Forgiveness with a Universal Dance of Peace
John Sausedo, dance leader, Bob Burdon and Chris Miller on guitar, Peter Martin on drums.
Experience 3 Paths with 3 Master teachers
Native Hawaiian Kahu Kauila Clark, living the Spirit of "Aloha",
the ancient Hawaiian practice and knowledge that
everything has spirit and everything is connected.
Master Qing Chuan Wang, flowing our life force,
moving into gratitude
Master Orlena Wong-Sambueno, Master Calligrapher,
Tao Source Calligraphy will guide us to ask for and offer
forgiveness to our ancestors.
I forgive you. Please forgive me.
Bring love, peace and harmony.
Bring love, peace and harmony.
Forgiveness brings inner joy and inner peace
Hero of Forgiveness Awards
Meet 3 remarkable women who have placed forgiveness as a core value in transforming difficult lives.
Dion'e, Marsha Achong, Kim Pada
Meet their mentors and some of their support teams:
Tammy Turcios, WCC Chaplain, and Mark Patterson, past WCC Warden, who developed the inspired, transformational Pu'uhonua programs.
Clara D. Priester, ED, Woman's Board of Missions for the Pacific Islands
Rolinda Ka'uhane Pires-Kohatsu, Creative Director, New Hope Windward
Enjoy Forgiveness Hula with New Hope Windward Halau
They share dances welcoming the Holy Spirit: "Uhane Hemolele",
"O Come to the Altar" a dance with Marsha, and
"I am Redeemed" with Kim.
Our Vendors will be awaiting you
in the Mauka Wing Room beginning at 1 pm
Let go and relax with a Forgiveness Massage (Quantum Institute)
companied by Dustin Ebezu's Divine Harp music
Learn Yi Bi Zi one stroke calligraphy and healing art (Tao Center)
Receive a Soul Tapping
Feed a butterfly
Signed books for sale and poetry reading
Healing Blessings and much more…
Hawaiian music
Kelly Stern on Slack Key
Kenneth Makuakāne, legendary songwriter, producer,
recording artist and musician
Singer and Songwriter, Wade Cambern
with special guest, violinist Windy Weather
Forgiveness Food
La Creperie, Inferno's Pizza, Coldfyyre Ice Cream
Soulfulness awaits you
We now live in the Soul Light Era where the Soul is the boss. As you fill your soul with the Love and Light, you are providing the nourishment it needs to flourish in health and happiness.
Learn the Soul Song of Love Peace and Harmony
download the MP3: https://lovepeaceharmony.org/resources/
I love my heart and soul
I love all humanity
Join hearts and souls together
Love, peace, and harmony
Love, peace, and harmony
Presented by the Hawai'i Forgiveness Project, celebrating Hawaiian culture and supporting
forgiveness in all religions, artistic, personal, judicial, educational, social and political forms.
For more information please visit http://www.HawaiiForgivenessProject.org
<!#43END>
Featured Product/Service
<!998Template_start>
<!998Template_end>
---
Please send questions about this website to