Community website by MBC/Ernest Abrams. Call 808-739-9797 for advertising/sponsorship.
First Friday Hawaii
News Item

Hawaii Theatre - COMING JULY 2016 EVENTS
<!CUT/PASTE TaBLE - GOOGLE CHROME - SCREED DUMP EACH IMAGE - HAVE TO CLEANUP DUPS>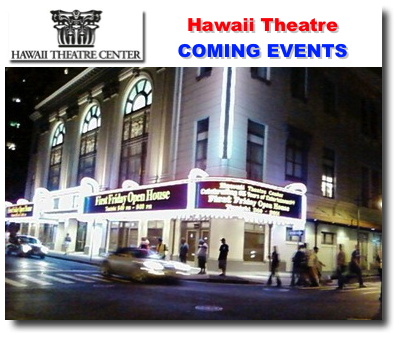 <!#43START>
Poster

Event

Date

Links

Wayne Brady has been entertaining audiences with his singing, acting and unmatched improvisational skills for well over a decade. This diversity has led to a wildly successful career that goes beyond the term "triple threat."

July 1

8:00 PM

Hawaii Theatre Cinema presents

THE MIYAZAKI GHIBLI FILM FESTIVAL: PRINCESS MONONOKE

A landmark of animation and a film of unsurpassed power and beauty, universally acclaimed by critics. An epic story of conflict between humans, gods and nature.

July 8

8:00 PM

Hawaii Theatre Cinema presents

THE MIYAZAKI GHIBLI FILM FESTIVAL: KIKI'S DELIVERY SERVICE

From the legendary Hayao Miyazaki comes the beloved story of a resourceful young witch who uses her broom to create a delivery service, only to lose her gift of flight in a moment of self-doubt. Rarely has the animator's art been so brilliantly rendered as in this delightfully imaginative film -- a beautiful and timeless story of a young girl finding her way in the world.

July 9

4:00 PM

Hawaii Theatre Cinema presents

THE MIYAZAKI GHIBLI FILM FESTIVAL: SPIRITED AWAY

Tells the story of ten year old Chichiro, separated from her parents while at an abandoned carnival site, who stumbles upon a dream like spirit world from which she must escape to return to her family. Combining Japanese mythology with Through the Looking Glass type whimsy, Spirited Away cemented Miyazaki's reputation as an icon of inspired animation and wondrous, lyrical story telling.

July 9

8:00 PM

Hawaii Theatre Cinema presents

THE MIYAZAKI GHIBLI FILM FESTIVAL: MY NEIGHBOR TOTORO

One of the most endearing internationally renowned films of all time, My Neighbor Totoro tells the tale of two girls, Satsuki and Mei, who discover that the forest surrounding their new house provides a home to a family of Totoros, gentle but powerful creatures who live in a huge and ancient camphor tree and are only seen by children.

July 10

3:00 PM

The Wiz is an urbanized retelling of L. Frank Baum's 1900 classic children's novel The Wonderful Wizard of Oz, set in the context of modern African-American culture. Hawaii Theatre Center Education Presents is proud to host The Wiz in collaboration with the Paliku Academy of Performing Arts (PAPA), directed by John-Paul ("J-P") Tai. Ease on Down the Road with the Hawaii Theatre Center and Paliku Academy of Performing Arts in this family-friendly, summer romp through Oz. Don't miss it!

July 15 | 7:00 PMJuly 16 | 1:00 PMJuly 16 | 6:00 PMJuly 17 | 1:00 PMJuly 17 | 6:00 PMJuly 22 | 6:00 PMJuly 23 | 1:00 PMJuly 23 | 6:00 PMJuly 24 | 1:00 PM

BUY TICKETSBUY TICKETSBUY TICKETSBUY TICKETSBUY TICKETSBUY TICKETSBUY TICKETSBUY TICKETSBUY TICKETSMORE INFO

Rex Navarrete, comedian extraordinaire, appears live at the Hawaii Theatre Center, bringing his own unique brand of comedy, forged from his experiences as a Filipino in America. Navarrete has appeared alongside national headliners George Lopez, DL Hughley, and Paul Mooney, among others, and is a household name in Filipino American homes. He has released four comedy albums since 1998. Come enjoy a night of laughs, Filipino style.

July 30

8:00 PM

I'm A Bright Kid Foundation presents

BRIGHTER STILL: A MUSICAL TRIBUTE TO RON BRIGHT

Ronald E. Bright left an indelible mark on the education and theater landscape of Hawai'i and on the lives of those that he mentored. This musical tribute, presented by the non-profit I'm A Bright Kid Foundation, celebrates this local theater maven and beloved teacher. Featuring performances by Bright's former students, some of whom have gone on to great acclaim in professional theater in New York, Las Vegas, and internationally, with proceeds to benefit the non-profit formed in his memory.

August 6

7:00 PM

AN INTIMATE EVENING WITH RICKIE LEE JONES

The iconic RICKIE LEE JONES will appear at the Historic Hawaii Theatre Center on Sunday August 7th, in an intimate evening of poetry, storytelling and song. Over the span of her decades-long career, the two time Grammy Award winner has collaborated with numerous luminaries in the jazz and pop-rock scene. Come see this legendary performer in concert, in a special one night only performance not to be missed.

August 7

7:00 PM

Experience the exciting and vibrant culture of Tahiti as the best solo and group dancers from the Hawaiian islands and abroad come together to compete for championship titles. Watch the award winning dance troupe, Tahiti Mana, as they bring to life an ancient Tahitian legend. Shop from Tahitian Crafters and Artisans. Immerse yourself for the day in the culture of Hawaii's Polynesian cousins. Become educated, inspired, and awed by the dancers, costumes, musicians, and artisans.

September 4

10:30 AM
<!#43END>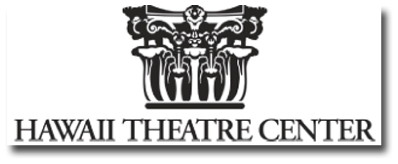 Welcome to the Hawaii Theatre!
View Hawaii Theatre Event Calendar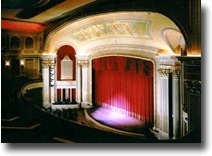 Proclaimed as the "Pride of the Pacific," the beautiful Hawaii Theatre, built by the Consolidated Amusement Company, opened its doors September 6, 1922 in downtown Honolulu. The Hawaii Theatre operated as a showplace for vaudeville, plays, musicals and silent films until it fell into disrepair and the land lease was abandoned by Consolidated in 1984.

In 1986, the Hawaii Theatre Center, a 501(c)3 nonprofit corporation was formed to save the Hawaii Theatre from the wrecking ball and in May 1996, the Hawaii Theatre reopened its doors as a 1400-seat, multi-purpose, state-of-the art performance center.
The Hawaii Theatre was recognized as the 'Outstanding Historic Theatre in America' in 2005 by the League of Historic American Theatres and, in 2006, was awarded an Honor Award by the National Trust for Historic Preservation.
Listed on both the State and National Registers of Historic Places, the Hawaii Theatre is available for all of Hawaii to enjoy.
VIEW NEWS, HISTORY & PHOTO ARCHIVE

Administrative Offices: Monday through Friday; 9AM - 5PM.
Box Office: Tuesday through Saturday; 9AM - 5PM.
Featured Product/Service
<!998Template_start>
<!998Template_end>
---
Please send questions about this website to