Community website by MBC/Ernest Abrams. Call 808-739-9797 for advertising/sponsorship.
First Friday Hawaii
News Item

University Of Hawai'i Art Gallery - Eternal Blinking:Links To Articles, Images, And Interviews On This Great Exhibit

UNIVERSITY OF HAWAII AT MANOA
Department of Art & Art History
University of Hawaii Art Gallery
CONTACT: Lisa Yoshihara, Director; or Sharon Tasaka, Associate Director
(808) 956-6888, <gallery@hawaii.edu>, http://hawaii.edu/artgallery
Just a friendly message to let you know that
Eternal Blinking: Contemporary Art of Korea
will be open through April 9 at the University of Hawaii Art Gallery. This exhibition features 18 internationally recognized Korean artists who experienced Korea's turbulent rise from the ashes of war, through its democratization and flourishing economy, to become a significant contemporary society. The artists create works that reflect on their past while incorporating exchange with the global art community.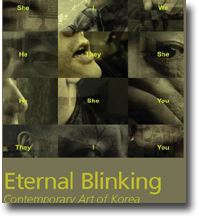 Please visit the following links for some articles, images, and interviews about
Eternal Blinking.
Appreciating Contemporary Korean Art
by Noe Tanigawa, Hawaii Public Radio
http://www.hawaiipublicradio.org/hpr/index.php?option=com_content&task=view&id=4410&Itemid=70
Blink, Don't Miss It
by Marcia Morse, Honolulu Weekly
http://honoluluweekly.com/city-wise/2010/03/blink-dont-miss-it/
Eyes on History
by Joleen Oshiro, Honolulu Star Bulletin
http://www.starbulletin.com/features/20100314_eyes_on_history.html