Community website by MBC/Ernest Abrams. Call 808-739-9797 for advertising/sponsorship.
<!PATH>
Simply Baby Photography by Lisa Hoang
Web Site:
http://www.simplybabyphotography.com
<!PDF LINK>
Description/Comments:

Simply Baby Photography is a boutique portrait studio offering fine art portraits of newborns, infants, and expectant mothers in our Kailua studio and on location throughout Oahu. Simply Baby Photography specializes in creating custom couture birth announcements to showcase your bundle of joy in high style.
Experience
Award-winning artist and mother of 3, Lisa Hoang has been photographing Hawaii's keiki since 2002, and has extensive experience working with babies and children of all ages.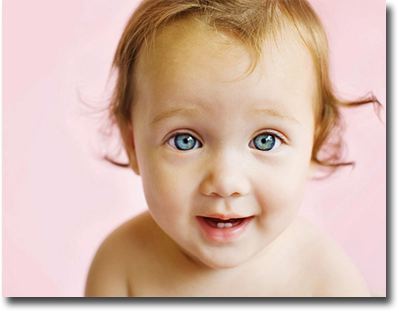 10 Reasons to Choose Simply Baby
You are having- or recently had- a baby, and you're looking for a photographer. With so many choices available, how do you know you're making the right decision? Hopefully the following will tell you why Simply Baby Photography is right for your family.
Your session, your way
Perhaps the most important thing to know about Simply Baby Photography is that you make the rules, not me. I provide guidelines and suggestions based on my experience, but custom portraiture means you commission me to create the portraits you want, not the ones I think you should have. We'll collaborate and discuss ideas for your session- I have recommendations for every age, and will work with you to capture your child's personality and create portraits you'll cherish.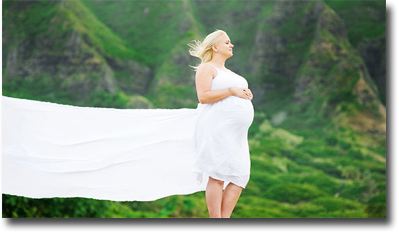 Every age, every stage
While there are especially good ages to photograph babies, I will never tell you your baby is too old for portraits. The optimum time for curly, sleepy newborn poses is typically 6-12 days; however, I've had great success photographing full term babies under one month old, and preemies up to a month after their due date. The oldest "newborns" I've photographed were a beautiful set of micropreemie twins at 15 weeks old, photographed within days of their due date. As the mother of a preemie myself, the last thing I want you to worry about is not getting the newborn portraits you dreamed of having.
I receive many requests to do portraits of babies 6-12 weeks old. While babies of this age are no longer "newborns", their personalities are emerging, they're usually delightfully chubby, and will often give great eye contact, especially around 10-12 weeks of age. In an hour long session, I am typically able to capture a few sleeping images as well. One of my favorite poses at this age is mom and baby together, interacting.
Other favorite milestones are pushing up on arms (around 4 months), sitting unsupported (7 months), and 1st birthday (11 months for baby luau displays, etc.). I'm glad to speak with you about the portraits you wish to receive from your session, and help you plan the best time to schedule.
Babies- and their families
Babies are welcomed into families, and the bond of family is one to be celebrated. I am honored to be selected as both your baby's first photographer and as the person you trust to capture your first moments as a new family of three- or four, five, or more! Capturing the joy and wonder- and sometimes even uncertainty- of a new older sibling is a challenge I gladly accept, and I have experience coaxing even the most reluctant two or three year old to pose for a family portrait with their brand new sibling.
If requested prior to your session, I am also able to accommodate grandparents with immediate family in one multi-generational portrait along with a grandparent and grandchild portrait.
I enjoy photographing multiples, and there are no additional fees for photographing twins, triplets, or quads. I will take as much time as needed with multiples to capture all the portraits you desire.
Siblings are also welcome to participate in maternity sessions, again at no extra charge.
Studio or on location
You choose- sessions can be held in our Kailua studio, at your home, or any location you prefer. There is no additional charge for sessions held on location. Full newborn sessions are photographed either in studio or at your home, but I gladly offer outdoor newborn portraits as an add on to a regular newborn session. These sessions usually take place close to sunrise or sunset and are dependent on weather. It is perfectly safe to take your brand new baby to the beach- they are kept warm and secure at all times. My favorite newborn portraits of my own children were taken outdoors at the beach, in a field, and along a secluded trail.
An in home session is the perfect choice for exhausted new parents, and these sessions are particularly meaningful for families as I enjoy incorporating personal items in the session. Often, the sessions take on a more photojournalistic feel as I capture the moments in between formal posing. Finding the right light and backdrops in a client's home is a challenge and allows me to stretch my skills and creativity.
Older babies sometimes do better in a familiar environment, and any age is a great age to document the nursery you so carefully and lovingly planned and designed.
More than images- keepsakes
Of course you want all the images of your baby- who wouldn't? The Digital Collection is a bestseller. Your images are meant to be displayed and enjoyed, and for many people that means printing off dozens of copies of your baby's portrait for grandparents, friends, and coworkers to display in frames, on refrigerators, and in offices. But what about your walls? Why invest in high quality portraits only to let them sit on a disc, wallpaper your smartphone, or run as your screensaver? Simply Baby fine art portraits are meant to be displayed large in your home- over the couch, in the front entry, above the crib in the nursery and in your bedroom. Every time you walk by, the memories and love will shine. Email a photo of your walls and a custom wall display can be designed for you, or an in person consult can be scheduled to discuss creating your picture wall.
All newborn sessions include birth announcements to show off your new addition to family and friends. Announcements are designed just for your child- choose a layout and color scheme, or start from scratch! I've designed many one-of-a-kind announcements to coordinate around nursery themes or motifs, which means hand drawing sea creatures or designing a paisley pattern. Holiday cards, 1st birthday invitations, and thank you cards are also available.
Coffee table books are another hot item and make great grandparent gifts (additional copies or a set of 2 smaller size books are available at a discount). They can be designed around a single newborn or baby session, or for maternity/newborn sessions or first year plans. Each book is created without the use of templates and designed to coordinate with your birth announcements, nursery decor, or favorite theme. These books are printed at a professional photo lab using 6 color inks on heavyweight paper- Shutterfly can't compare.
Heirloom albums are also available with traditional leather or silk covers or modern fabrics such as microsuede or brocade. These albums can be flushmount or matted. (Please inquire for our album guide.)
It takes time and effort to design unique products, and the end result is spectacular and something for you and your family to enjoy now and always.
Unique props and style
The focus of your portraits is your baby, and our props are carefully selected for their simplicity, uniqueness, and how they complement your child. The selection of vintage props includes an antique 1910 wicker baby carriage, 1940s vintage child-size red velvet Victorian sofa and plum velvet Victorian armchair, an antique blue doll crib and a vintage white wooden high chair. More modern props, including a wide variety of baskets and buckets, are also available. I encourage clients to bring and use sentimental items to personalize their photos. Many parents own a special handcrafted blanket, hat, or layette set that I happily include in their portraits.
As my husband can attest to, I have a textile addiction so my blanket collection is rather outrageous given our warm climate. I have furs, knits, and wovens of all colors and textures and cycle them so your portraits won't look identical anyone else's. You can be assured your session will be unique, so when you send out birth announcements everyone is sure to ooh and ahh.
My style is modern with a vintage flair- your portraits will be of the highest technical standards, properly lit and exposed, and lightly processed to remain true to life. I present your images both in color and black and white (occasionally images may be shown either only in color or only b&w) as well as a small number of artistic edits if an image warrants. Minor blemish removal is included at no extra charge, but requested additional work may incur a small fee. I will not over-process your baby's skin; even baby acne can be carefully removed to retain the beauty and texture of newborn skin. And while I embrace color, I won't overpower your baby with bright, bold or distracting colors or patterns. I prefer newborns especially to be photographed in a soft, gentle and organic way using textures and a touch of color, though I'm happy to add a bit of whimsy with accessories.
Extensive experience
You can be assured your baby is in safe, capable hands. I have photographed hundreds of babies over the years, from tiny preemies and newborns tipping the scales at over ten pounds to active one year olds and every age in between. Specializing in baby and children's portraiture since 2005, my background includes over 10 years of professional portrait and commercial work. My portfolio includes work for some of Hawaii's largest corporations and nonprofits as well as small businesses in Hawaii and on the mainland.
As a designer, I have the expertise to create and design unique products for you and your family, including birth announcements and albums. You won't find my designs in use anyplace else. I understand the printing process and with a critical eye, I will ensure your portraits and products will be of the highest professional quality.
Photography is my full-time career, and I book a limited number of sessions to assure you will receive exemplary service and attention.
I love babies
This may sound silly and obvious, but it's true- I love babies. I love cuddling them, watching their eyelids flutter as they dream, soothing them when they fuss, delighting in their tiny fingers and toes. I joke I'd have a dozen if I could- but I'd want them to stay small and sweet. Kids are great too, but babies are special- they are perfect and can do no wrong. I've been peed on, spit up on, and pooped on (once on my head, even!) countless times and I just laugh it off- it's part of the job. Working with babies is the best part of my job, and I'm so grateful to have the opportunity to meet your little one and share in the joy and wonder.
Giving back
I'm passionate not only about photographing babies but being involved in the community. I've been active in LLL and our local babywearing group, Na Kamalei, for 6 years supporting and helping new parents care for their babies in positive, gentle ways. I believe in creating safe and peaceful birthing environments for families regardless of how they welcome their babies into the world.
I volunteer my services to Pictures of Hope to honor premature infants and their families, and donate sessions to deserving families. The most powerful, difficult session I have ever done was for a very special family as they said goodbye to their much loved and long awaited newborn daughter. Words cannot express the of gravity and enormity of such a task, and I was humbled to be asked.
I have also participated in various community events and organizations throughout the years, including serving as a volunteer judge for the Meadow Gold Healthy Baby Contest and organizing the Hawaii Breastfeeding Challenge.
Your baby's photographer- and your child's
Finding the right photographer to trust with your newborn is a difficult task- not only do you need to find the person with the right skills and vision, but someone you can connect with on a personal level. And once you've made that bond, why should you have to repeat the search as your child grows?
Simply Baby focuses on babies aged newborn to one, but through sister company Windwardskies Photography, I welcome my returning clients and have been photographing several families for years as their children grow. My fall holiday minis are especially popular for families, and are designed to capture the perfect holiday card photo and gifts. Annual child sessions are a great way to document your child as they grow and change.
Every baby is unique, and your Simply Baby portraits will reflect your baby's, and your family's, individuality. Your one-of-a-kind prints, canvases, and coffee table books are heirlooms your family will cherish for a lifetime
I was a photographer before I became a mother, but motherhood allowed me to truly see and appreciate the beauty in the quiet, simple moments. As my children grow, I rely on photographs to remember just how small those tiny toes once were. To recall that soft, sweet newborn scent, and the first gummy smiles and squeals of delight.
Baby's first year passes by much too quickly, and things you promise to never forget have a way of fading with the passing days. A photograph preserves that moment in time, that precious memory, and allows you to recall it at will. Nobody has ever complained of having too many good photographs of their children.
My special passion for capturing newborns and babies comes as a result of my firstborn's premature birth. Unexpectedly delivering two months early, I only have a couple of self-portraits taken in the mirror to document my pregnancy. And my son's early arrival meant a stay in the NICU, with just a few photos of him as a tiny newborn in an isolette connected to wires. From then, I wanted to give every woman the opportunity to see herself as strong and beautiful during that most powerful and unique time- pregnancy. It became equally important to me to capture the love a parent has for their child, from birth onward.
My story is a story of love- for my children, for my art, and for your children.
"Each second we live is a new and unique moment of the universe, a moment that will never be again... Do you know what you are? You are a marvel. You are unique. In all the years that have passed, there has never been another child like you. Your legs, your arms, your clever fingers, the way you move. You have the capacity for anything." - Pablo Casals
HOURS
By appointment only
ref no:10040
<!PATH>
Featured Product/Service
No Coupon
Available
<!998Template_start>
<!998Template_end>
---
Please send questions about this website to