Community website by MBC/Ernest Abrams. Call 808-739-9797 for advertising/sponsorship.

Location / Contact:
PO Box 30488
Honolulu, HI 96820
Phone: 808-783-8914
Contact:
Shawn Livingston Moseley
<!PDF LINK>
Description/Comments:
Featured background music artist on First Friday website (Homepage). Purchase Shawn's Album directly from his PayPal Account (Surf Child) at the bottom of this page.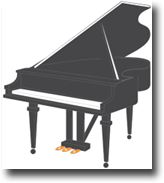 About Shawn Livingston
Born Shawn Livingston Moseley, Shawn was raised on the North Shore of Oahu at Waimea Bay. At the age of 4 he began playing piano. By the time he was 8 he was already competing in national piano competitions throughout the US, quickly gaining recognition as one of the top pianist for his age, with special attention being placed on his musicianship, advanced repertoire and stage presence. By the age of 14 Shawn was competing against pianist older than him, many attaining their Master's in music and performance. It was also at the age of 14 Shawn realized that it was time to stop competing and start composing for he felt it was time for his creative voice to be heard.
Sample: Searching for the Calm - Da Capo
So for a nice break from the demands of his classical studies and the desire to keep his love for music strong, Shawn started Reggae band Dread Ashanti, with friend Bryce NimtzMyers. Dread Ashanti continued on successfully for them through high school, leading them to share the stage with Steel Pulse, Yellowman, Peter Broggs, and many other great reggae legends. In 1992, graduating form Punahou High School in Manoa, Shawn moved to Boston, Ma., to attend school at Berklee College of Music. There he left after 5 years of studies with a Bachelors of Music with Majors in Music Production and Engineering, Songwriting and a minor in Film scoring. Also while in Boston Shawn spent a lot of his free time practicing in the field of Music Therapy, bringing song and the spirit of music to the deaf, blind and elderly.
Ready to leave the East Coast with his new skills, Shawn moved to San Francisco to work at The Plant Recording Studio in Sausalito, Ca. and also various clubs in the Bay area. During his time in San Francisco, Shawn worked with artist Dave Matthews, Metallica, Elliot Smith and Destiny's Child to name a few. He also worked for online music publications Sonicnet, an MTVi company and Addicted to Noise as an Audio Engineer and Consultant, started by long time senior editor of Rolling Stones Magazine, Michael Goldberg. After a 4 year stay and a desire to get out of the fog, Shawn moved back home to Hawaii for a year and took a job with True Kiss Disc Studios in Hawaii Kai for Japanese artist "TK", where he worked on an album with Japanese pop star Namie Amuro. After that record it became very clear to Shawn that it was time to shift gears again and try to get closer to his passion, working on new music and styles through production and composition.
Remembering the wealth of promising new artist, Shawn moved back to Boston where he opened Witch Doctor Recording in Salem, MA., and ran the studio there for almost 5 years before moving it to DUMBO in Brooklyn, NY. During that time Shawn worked with Blues and Jazz legends Ron Levy, Karl Denson, Melvin Sparks, Jerry Portnoy, Kilombo Mambo, David Murray and many, many other wonderful musicians.
Shawn is currently now living back home in Hawaii, composing, teaching and doing his best to help the local music community.
View video.
Shopping Cart Using Safe/Secure PayPal™
*Images not shown in actual size.
Item#
Description
Price
SC - 100View Big Image

The Storm before the Calm"


Song in Video is this albumThe Storm before the Calm is a collection ofcompositions that I have lived through, played through and learned from over the past 15 years pulling strongly on my classical roots and 30 years at the piano. In no small way this album represents an era of life work that I am ready to move forward from and proud to share and release. The album features 8 solo piano pieces and one duet called "Call of the Sirens" with friend and amazing guitarist Jeff Peterson from my June 2nd 2007 concert.

$15.00

Ref#:701
PayPal Note: You do not need to have a PayPal account to pay via PayPal. You can just use your credit card on checkout.
Quantity can be increased after you add each item to your shopping cart.

To check out, click on View Cart.

Applicable shipping rates and taxes are calculated upon check out.

ref no:5992
Featured Product/Service
No Coupon
Available
<!998Template_start>
<!998Template_end>
---
Please send questions about this website to