Community website by MBC/Ernest Abrams. Call 808-739-9797 for advertising/sponsorship.
First Friday Hawaii Art Walk Newsletter - April 2011
Aloha
,

First Friday Honolulu Art Gallery Walk is tomorrow, April 1st, 2011 from 5:00 pm to 9:00 pm (with after hour activities until 2:00 am). Come on down to the Chinatown/Downtown and visit the galleries and merchants who will open their doors and present an impressive array of exhibits and events. Spread the word. Feel free to forward this Email to your friends and associates. GREAT OFFERS, NEWS AND EVENTS FEATURED BELOW.
Let your friends know about FirstFridayHawaii.com!
Sincerely,
In this Issue
FEATURES/HIGHLIGHTS
New Listing – View new profiles on FirstFridayHawaii.com
FIRST FRIDAY HAWAII ART WALK CALENDAR/EVENTS
(back to the top)
FEATURED EVENTS

April - Friday, 4/1/2011 - Exhibit - The Hawaii Watercolor Society - 49th Member Exhibition - 5pm - 9pm
The Hawaii Watercolor Society's 49th Annual Members' Exhibition, juried by nationally recognized juror Eric Wiegardt, AWS, NWS, will be featured on First Friday.



April - Friday, 4/1/2011 - Entertainment/Art/Exhibit - One Night Stand in The Chinatown Courtyard - 5:30pm - 9:30pm
The Mendonca Building's Courtyard will be open for April Fools Day.... But without any April Fools jokes! Featured will be quilts and fine jewelry by local artists.



April - Friday, 4/1/2011 - Exhibit / Entertainment - Hawaii State Art Museum - Live from the Lawn - Jazz and Jesters - 6 - 9pm
The lawn stage features jazz legend Jimmy Borges, Professor Pandemonium, and talented performers from the Diamond Head Theatre Shooting Stars and Punahou jazz band. Live from the lanai features Clear Sky Classical Jazz Quartet and Son Caribe.



April - Friday, 4/1/2011 - Entertainment/Art/Exhibit - First Friday @ Ong King - 5 YEAR ANNIVERSARY - 5pm-2AM
Music: Matt Winfree, Josh 86 List, Quadraphonix w/ Taimane Gardner, Hauna Ahi Spoken Word: Jeff Gere, Andrew DamesMovement: Giinko Marichino, Waikiki Acrobatics Troop: Xiu Xiu Cooney Honolulu's Reigning Queen of Burlesque: Violetta Beretta With BRAND NEW street art by CN crew!



April - Friday, 4/1/2011 - Art Exhibit - Art at the Capitol - 5pm - 7pm
Senator Brian Taniguchi, Representatives Isaac Choy and Mark Nakashima, together with Senate President Shan Tsutsui and Speaker of the House of Representatives Calvin Say, are inviting the public to view art in the Legislative Offices at the Hawai'i State Capitol.



April - Friday, 4/1/2011 - The Pastel Artists of Hawaii (PAH) 2011 Members Only Show Opening Reception - 4:30-7p.m.
Open to the public. Pastel Artists of Hawaii (PAH) is an educational, publicly/member supported, non-profit organization, established in 2001 to primarily promote awareness of soft pastel as a serious art medium.



April - Friday, 4/1/2011 - Entertainment/Art/Exhibit - SOHO Mixed Media Bar - Featuring Kat Reeder - 5pm - 9pm
Kat Reeder is an illustrator and designer originally from Miami, FL. Her artistic flare is deeply rooted in her Latin-American heritage. Her mastery of color and texture are directly influenced by her love of the Hawaiian Islands.



April - Friday, 4/1/2011 - Entertainment - Dragon Upstairs - Featuring Dragon Chase: Unity Through Sound - 10 - 1am
The second evolution of the Dragon Chase experiment features a bunch of Jazz-inspired R&B and Hip Hop originals with new arrangements, both instrumental and lyrical. Members will bring their own style and ideas to the table, and, through that dialogue, create a sound that is un-standard as possible.



April - Friday, 4/1/2011 - Indigo - Martini Madness - 4pm-6pm & First Friday Party - 4-6pm
Home Of The Original Downtown Chinatown $4 Martini's



April - Friday, 4/1/2011 - Entertainment/Art/Exhibit - Island Oasis Bellydance Boutique and Studio @ Aloha Tower Marketplace - 7:30-9pm
Featuring...Female Acoustic Artiststs, lovers undercover and more...



April - Friday, 4/1/2011 - Skye The Soul Poet AT Hanks Cafe Honolulu - 9pm-1am
Skye has been singing and writing poetry since her early teens, in church and with community groups.



April - Friday, 4/1/2011 - Boutique - Roberta Oaks - SPRING 2011 COLLECTION - 5pm - 9pm
Dedicated to supporting ethical practices and a sustainable economy and planet, Roberta Oaks, Hawaii is a brand with conscience. Eco-fabrics like bamboo jersey and organic cotton are mixed with boldprints in funky colors.



April - Friday, 4/1/2011 - Special Event - Island Keepsakes 14TH ANNIVERSARY SALE - 5:00 pm - 10pm
Come celebrate our anniversary! 20% off entire stock for the month of April!



April - Friday, 4/1/2011 - Entertainment/Art/Exhibit - Aloha Tower Marketplace First Friday - 5pm-2am
Free Shuttle Pass, 20% off coupon, art, entertainment, shops, restaurants, clothing, jewelry and more.



April - Friday, 4/1/2011 - Special Event - Super Citizen - 5pm-9pm
A Sustainable Lifestyle store offering alternative choices to your everyday purchases.



April - Friday, 4/1/2011 - Hukilau Honolulu First Friday - 6pm - 9pm
Free concert, drink specials and try our new mojito menu and sushi specials. 1st friday will have live music from 6-830pm. We also have happy hour all night every friday, which includes $3 flavored martinis and house wine, and bud light, $4 draft beers, and discounted pupus.



April - Friday, 4/1/2011 - Entertainment - First Friday Street Roda by Capoeira Cordão de Ouro - 8PM - 10PM
If you have never seen Capoeira live, this is a great chance to see it with your own eyes. Bring your good Axé (energy) to the roda!



April - Friday, 4/1/2011 - Shopping - Shop Bop & Grind! First Friday! - 6-9pm
Music that'll make you bop while you shop, delicious grinds and local goods make this outdoor bazaar a snugly fit block party in Chaplain Lane. the808wonderland and Jet Boy/Jet Girl proudly team up with Mercury Bar and Hole In The Wall to present Shop Bop & Grind every First Friday!



April - Friday, 4/1/2011 - Special Event - Downbeat Diner and Lounge - FIRST FRIDAY - 5-2am
American diner food favorites with vegetarian options on everything.



April - Friday, 4/1/2011 - Special Event - Beach Bum Cafe - FIRST FRIDAY - 5pm - 9pm
Hawaii's First Microbrew Coffee House



April - Friday, 4/1/2011 - Exhibit - Chinatown Boardroom - 5pm - 9pm
Surf Boutique / Art Gallery featuring custom one-of-a-kind surfboards and Lowbrow art by local and international artists.



April - Friday, 4/1/2011 - Social/Art - bambuTwo - 5pm - 2am
Happy hour 4-8 pm - 8-close 5.00 sex on the beach 5.00 beer bottles



April - Friday, 4/1/2011 - The Venue - 6pm - 2am
8-close 5.00 sex on the beach, 5.00 beer bottles, - guinness, red stripe, newcastle, heineken, heineken light, sam adams oktoberfest, hawaii nui lager, amber, brown ale, corona, amstel light and bison ipa



April - Friday, 4/1/2011 - The Art Board and 1170 Nuuanu Avenue - First Friday On The Court - 5:30pm - 9pm
Live music and unique one of a kind handmade items here!!



April - Friday, 4/1/2011 - Social - Indigo Ultra Lounge - 9pm - 2am
Featuring Jrama, Sub Zero, Mike Galmiche, Daniel J, Positive Regime. Hosted by Jimmy Taco. New resident DJ from LA DJ Madd One and Street Magic by Eclipes Lunar.



April - Friday, 4/1/2011 - After 9pm Dancing/Social - Next Door - 9pm-2am
NEXTDOOR is a nightclub and art venue in Honolulu, Hawaii's Chinatown.



April - Friday, 4/1/2011 - HASR Wine Co. Wine Tasting - 5:00 PM - 9:00 PM
We will have Kendall Jackson and JMD Beverages pouring wine from their portfolio this First Friday. Retail Wine Store specializing in California Wines that are Highly Allocated and Exclusive. Also proud owners of 15 one-of-a-kind Premiere Napa Valley Wines in the World.



April - Friday, 4/1/2011 - Hanks Cafe Honolulu Featured - 5pm - 2am
Original paintings and prints by owner Hank Taufaasau



April - Friday, 4/1/2011 - Art Exhibition - ThirtyNineHotel Presents: Go Bang Party - 9pm
A few readers might know that thirtyninehotel's First Friday party, Go Bang! takes its name from the Arthur Russell song of the same name.



April - Friday, 4/1/2011 - Pygoya Gallery - 5:30pm - 9pm
Hawaii 1st and only digital gallery exhibiting Pygoya's as well as global digital artists' works.



April - Friday, 4/1/2011 - Laughtrack Theater Company - Friday Frenzy - See Notes
First Friday Frenzy at Laughtrack Theater Co. is a great way for first-timers to check out some great entertainment.



April - Friday, 4/1/2011 - Black Cat Tattoo Studio - 6:00 PM
Honolulu's only Tattoo Parlor-Art Gallery,featuring a wide variety of creative ,original art on a monthly basis Celebrating First Friday's with live tattooing, live music,amazing artist ... and cocktails!



April - Friday, 4/1/2011 - First Friday @ The Loft - 5pm-2AM
art.fashion.music



April - Friday, 4/1/2011 - OTTO CAKE at Chinatown's First Friday - Featuring Cheesecake - 5-9pm
OTTO CAKE will be serving up its fresh-baked specialty cheesecakes and coffees



April - Friday, 4/1/2011 - Manifest First Friday - 5pm -9pm
Kimie Kauikeolani Miner is native born to the islands, representing Hawaii, Kimie grew up with Hawaiian, reggae, and soul influences.



April - Friday, 4/1/2011 - Christy Fujii Gallery - 5pm -9pm
All of Christy Fujii's paintings are originals. A natural at art, Christy developed her talent at an early age. In her childhood years, she would sketch portraits and images from her hometown Gyongju in South Korea.



April - Friday, 4/1/2011 - Floterior - 5pm -9pm
Featuring an exceptional collection of EurAsian, floral-themed décor personally created and selected by award-winning Master Flower Designer and certified Interior Space Designer Yoshie "Aya" Anzai, AIFD.



April - Friday, 4/1/2011 - Ramsay Museum Featuring Dietrich Varez - 5pm -9pm
Dietrich Varez is an artist with innate talent, displaying the qualities of imagination, intellect and industry in his work


FEATURED NEWS

Island Keepsakes Celebrates its 14th Year Anniversary
Special 20% off Sale - April 1st thru April 30th - Great opportunity!

Hawaii State Foundation On Culture and The Arts APRIL 2011 Newsletter
There are features on the upcoming Art at the Capitol event, The "Live from the Lawn" event entitled "Jazz and Jesters" on First Friday, April 1st; 2011 Biennium Grants; Poetry Out Loud Hawaii State Finals; the "Second Saturday" event entitled "The Academy for Creative Media & Kealoha" on Saturday, April 9th; and the "Art Lunch" lecture presented by Meleanna Meyer on Tuesday, April 26th and new calls for entry on the CaFE website.

Association Of Hawaii Artists Announces Its 42nd Annual Aloha Show - April 4 to 21, 2011
Juror: Paul Levitt, artist, art educator - Reception/Awards Ceremony: Thursday April 14, 5 p.m.- 7 p.m. - Exhibit Hours: Mon- Fri 8:00 a.m - 6:00 p.m. Closed Sat. 7 Sun.

University Of Hawai'i Art Gallery - Exhibition -Transform: Bachelor of Fine Arts Exhibition 2011
Transform: Bachelor of Fine Arts Exhibition 2011 is an annual exhibition showcasing independent projects by the graduating BFA students from the Department of Art and Art History, University of Hawaii at Manoa.

bambuTwo & The Venue- April 2011 Events
Great events and entertainment here!

Bar 35 April 2011 Events
A full month of fun at Bar 35 -- a mainstay in the trendy Downtown-Chinatown club scene!

Brasserie Du Vin April 2011 Events
The month is filled with specials, music, and and more.

First Thursdays Poetry Slam at Fresh Cafe April 7th, 2011 - 8th Anniversary Grand Slam FINALS!!
The 12 best poets of the past year square off in a 3 round elimination match to determine the 2011 HawaiiSlam Team. Featuring Bluz (2-time National Poetry Slam Champion, 2-time Emmy Award Winner, and HBO Def Poet).
Island Oasis April Events Calendar
A unique shopping experience in the heart of Honolulu, Island Oasis offers more than costumes and collectibles for your all your bellydance needs. The boutique also offers studio space and scheduled classes and workshops in bellydancing, zumba and more, by some of O'ahu's premier instructors.

Call to Artists! - Honolulu Japanese Chamber of Commerce Sponsors 33rd Annual "Commitment to Excellence" Art Exhibition
We welcome all interested local artists to submit entries to this art exhibit. As a Hawaii artist, this is your opportunity to showcase your creativity and talent.

Brush with the Watercolor Art of Tsutomu Tom Tomita at Bishop Square Tower Lobby
On Exhibit from 4/2/2011 - 4/30/2011 - Opening Reception 4/8/2011 4:30pm - 6:30pm

University Of Hawai'i Art Gallery - The Reformer's Brush special hours 04/02/11
The University of Hawaii Art Gallery will be open to the public for special hours on Saturday, April 2, from 10:30-5:00 in celebration of the 70th anniversary of the Association for Asian Studies and in recognition of its joint conference with the International Convention of Asia Scholars in Honolulu from March 31 - April 3, 2011.

Patrick Ching - March 2011 Newsletter
View Patrick Ching, Hawaii's nature artist, March 2011 Hawaii art newsletter. Kauai feature, new art tip, new gallery and much more.
HELP THE FIRST FRIDAY HAWAII COMMUNITY
(back to the top)
Support FirstFridayHawaii.com – Our website has been free for the community for over 5 Years and is a great resource! Help support our good cause
Make a Donation to FirstFridayHawaii.com
Help MBC/Ernest Abrams Support the First Friday Community

Please join with your friends and neighbors in helping MBC/Ernest Abrams support the First Friday community. Contribution can be as small as $10 using safe and secure PayPal or mailed in.
Click here to make a donation.
Donating Off-line: If you would prefer to contribute by mail, send a check to: MacBusiness Consulting/Ernest Abrams, 1750 Kalakaua Avenue, Suite 103 #3234, Honolulu, Hawaii 96826.
Thanks in advance for your support.
Help the First Friday Community!

HELP THE First Friday COMMUNITY!
Refer someone who purchases the MBC Web site solution and we will
donate $250 per referral on your behalf to a FirstFridayHawaii.com charity, nonprofit or association of your choice (click on link for approved recipient list, testimonial and more info)
. Yes, you can refer yourself. Help the community and see how good deeds just seem to take care of themselves.
<!#994MultiTableStart>
<!#994MultiTableEnd>
ref no:9654
Featured Product/Service
<!PDF LINK>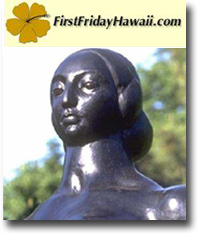 <!TOC START>
NEWSLETTER
SECTIONS
<!TOC END>
<!998Template_start>
<!998Template_end>
---
Please send questions about this website to