Community website by MBC/Ernest Abrams. Call 808-739-9797 for advertising/sponsorship.
Ongoing Events
First Friday Hawaii
Event Calendar Item

The Naughty Vegan Studio First Friday - September 2018 - Featuring "Aloha Sonny"

Date:

Friday - 9/7/2018


Time:

7PM - 10PM


Location:


The Naughty Vegan Studio
Tattoos - Art Gallery - Yoga
925 Maunakea St Unit F
Honolulu, HI 96817
Phone: (808) 200-4381

Contact:
Mark Harmon


View Map


Cost:
<!******* 1 TAB NAVIGATION START******>
Back to the top

<!#43START>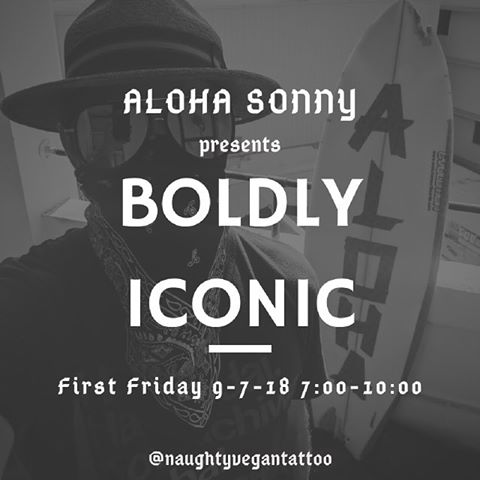 It's @firstfridayhawaii and we will be showcasing the talents of the one and only @alohasonny. This will be an art sell and an art show. We will be auctioning off a piece of his artwork with proceeds going to @surfrideroahu The rest of of his sales will be going to help purchase a new whip We will be doing black and grey tattoos specials all day. Palm sized black and grey for $80. No necks~face~hand placements. Designs approved by artists upon arrival and its first come first serve We will have live music, vegan snacks provided by @downtoearthhi, and a damn good time
<!#43END>
<!******* 2 TAB NAVIGATION START******>
Back to the top
About The Naughty Vegan Studio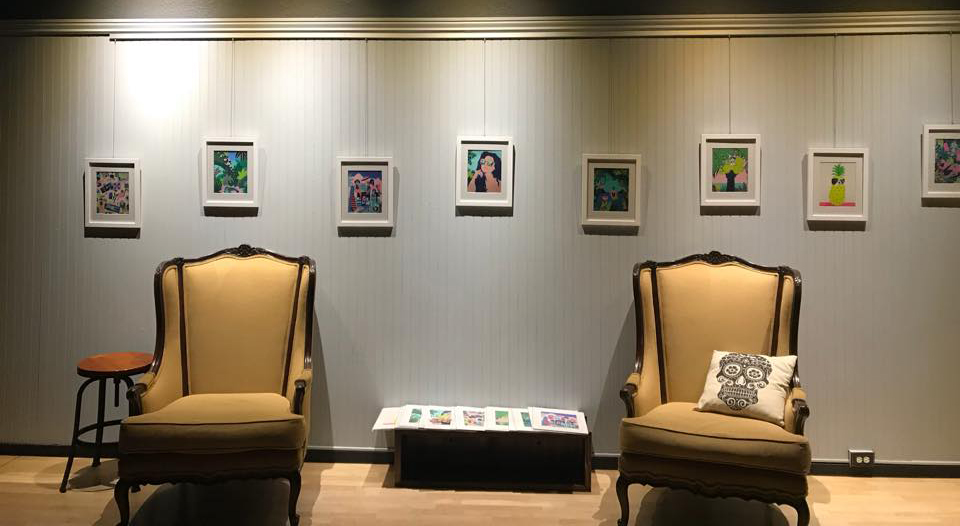 <!#4333START>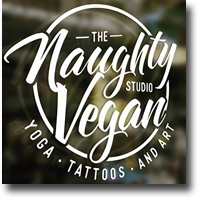 The Naughty Vegan Studio
Welcome to Honolulu's number one vegan friendly tattoo parlour
Tattoos - Art Gallery - Yoga
About
The Naughty Vegan Studio is built around a big idea:
How Can we promote a loving, sustainable, healthy, and caring society?
​
The Naughty Vegan Studio is a place where those who share this passion can unite to help the animals, the Earth, ourselves, and the oppressed. At a time when things seem to be getting darker, why not be a little naughty, stand up, and shine some light? If you feel as we do, this is your hub for sustainability, optimism, health, art, tattoos, activism, and yoga. Let's stand together and face the troubles of the future with a commonsense plan for sustainability, starting right now. Eat well, exercise, protect the Earth, be yourself, and stand up for what is right. We can do this.
​
If you're not getting better, then what are you getting?
Tattoos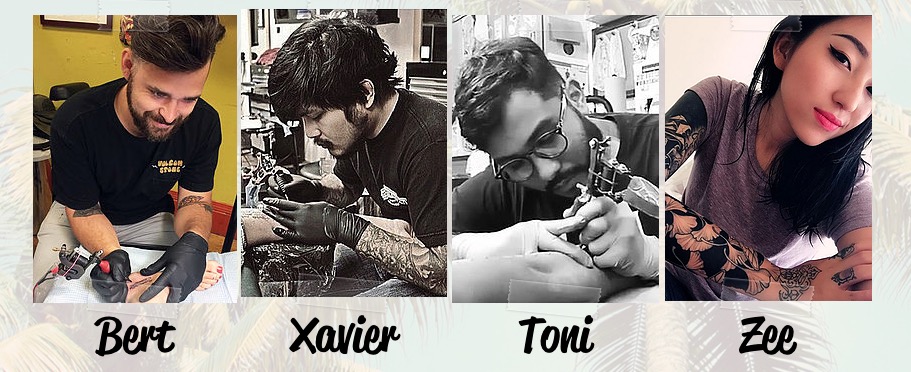 The Naughty Vegan Studio is Hawaii'sdestination for vegan tattoos. From our inks, stencils, razors, and aftercare, indulge in your tattoo addiction cruelty and guilt free.
Walkins welcome Tuesday - Saturday 1pm - 8pm
Art Gallery

Every First Friday of the month, The Naughty Vegan Studio features talented, community-driven artist to be displayed during The Art Walk in Chinatown. Artists have a chance to show off their pre-made artwork and to create a floor-to-ceiling mural inside The Naughty Vegan Studio designed specifically for our First Friday events.
To become a featured First Friday artist, please contact mark@naughtyvegans.com with a link to your work, a contact number, which month you would prefer to be featured, and if you would like to create a mural for the event (we also accept artists who do not want to take on that challenge!).
Kim Sielbeck
Yoga

The Naughty Vegan Studio promotes a once a month yoga event. We will have the event at the studio or on the beach. Our event will be to promote the benefits of yoga and our local yoga teachers.
<!#4333END>
Ongoing Events
---
Please send questions about this website to