Community website by MBC/Ernest Abrams. Call 808-739-9797 for advertising/sponsorship.
Ongoing Events
First Friday Hawaii
Event Calendar Item

HiSAM Gallery Shop x MORI by Art+Flea - November First Friday

Type:

Special Event


Date:

Friday - 11/3/2017


Time:

5:00pm - 9:00pm


Location:


No. 1 Capitol District Building
Ground floor
250 South Hotel Street
Honolulu, HI 96813
Phone: (808) 586-0307 or
586-0900


View Map


Cost:

Free
<!******* 1 TAB NAVIGATION START******>
Back to the top
<!#43START>


First Friday with HiSAM x MORI Gallery Shop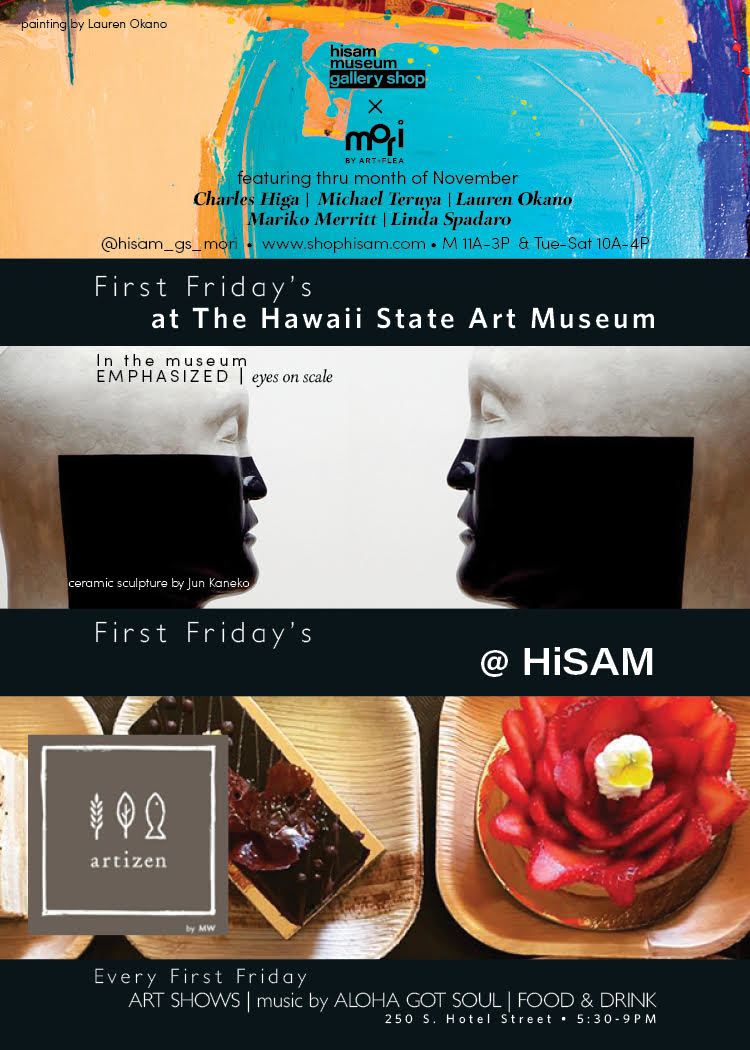 Join HISAM x MORI Gallery Shop Nov. 3 5:30-9p for First Friday with the Hawaii State Art Museum (HiSAM)! First Friday celebrates the first aloha friday of the month and is a free family-friendly event featuring art and live music. Street parking is free and there will be a valet service available for the duration of the event. HiSAM, Artizen cafe, and HiSAM x MORI Gallery Shop will be open from 5:30-9p. Next month's entertainment includes live Celtic folk music and storytelling by James McCarthyon the second floor andDJs Aloha Got Soul on the main floor.
The HiSAM x MORI Gallery Shop is proud to feature local artists Lauren Okano, Linda Spadaro, and Mariko Merritt. The shop will also be stocked with goods designed by local artists and artisans.
Lauren Okano's kanji series celebrates the integration of Calligraphic traditions of Japan with a contemporary twist. "This show at HISAM reveals my colors, impressions, and hope that art has the power to transform" (L. Okano).
Linda Spadaro's work has a bold, energetic style enticing the viewer to look deeper and to embrace its' colors, texture, and vitality. The pieces featured this month use natural homemade gampi paper which "are a genuine reminder of the tropical magic that surrounds us every day in our beautiful Hawaii" (L. Spadaro).
Mariko Merritt's watercolor series was born from an exploration into the watercolor medium in a 100 Days Project. "After the 100 days were over, I didn't want to stop painting, because painting with no plans or restrictions kept me creating and growing artistically" (M. Merritt).
The Artizen gallery space will house the show "Across Generations" which features the late Charles Higa and his former student Michael Teruya.
Charles Higa's paintings are inspired by the environment and the people he met. "I find this expression of mine a communication to all to appreciate and respect nature's and people's accomplishments whatever they may be" ( C. Higa).
Michael Teruya's watercolors push the boundaries between painting and sculpture and suggest the kinetics of disassemblage. "The circle works are a minimalist response to the space/shape motifs of Japanese-American artists of previous generations (WWII) (M. Teruya).
The second floor galleries include HISAM's latest exhibition, EMPHASIZED: eyes on scale which features artists Carol Bennett, Pat Catlett, Lee Chesney, Christopher Cole, Dorothy Faison, Sally French, Dennis Hanshew, Claude Horan, May Izumi, Virginia Jacobs, Jun Kaneko, Paul Kodama, Freeman Lau, Cade Roster, Bruna Stude, Masami Teraoka, Allison Uttley, and John Wisnosky. The galleries also feature the exhibitions Hawa`i: Change & Continuity and Accession. The Sculpture Garden and second floor courtyard, which are normally closed during building renovation activities and slated to reopen later this year, will be open to the public for First Friday.
About HiSAM - The Hawai'i State Art Museum //The Hawai'i State Foundation on Culture and the Art (HSFCA) was established by the Hawai'i State Legislature in 1965, in large part through the vision and effort of Hawai'i leaders. The mission of the Hawai'i State Foundation on Culture and the Arts is to promote, perpetuate, preserve, and encourage culture and the arts as central to the quality of life of the people of Hawai'i. HSFCA funding is provided by the State of Hawai'i and the National Endowment for the Arts.
About HiSAM x MORI Gallery Shop //Following the dream of legendary local artist Satoru Abe, the HiSAM Museum Gallery Shop was established as a gallery venue "For Hawaii Artists By Hawaii Artists" inside the prestigious Hawaii State Art Museum. Dynamic shop partners Mori by Art + Flea provide carefully curated gift items all made by local artists and designers. With Mori as "Hawaii's Gathering Place For Creatives", our exclusive assortment of local offerings provide the perfect compliment to the beautiful original artwork created by our amazing community of Hawaii artists.
About MORI by Art + Flea //MORI by Art+Flea's purpose is to showcase a compelling environment that embraces the spirit of Oʻahu's creative local businesses with the intention of fusing community with creativity. At MORI, not only can customers find unique and thoughtfully crafted goods, but we also provide opportunities for them to witness and experience what Hawaiʻi's small business scene is about through various in-store workshops and pop-up events.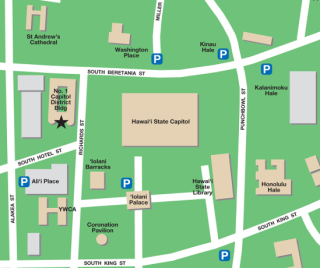 Location
Hawaiʻi State of Art Museum
No. 1 Capitol District Building
250 South Hotel St, First Floor
Honolulu, HI 96813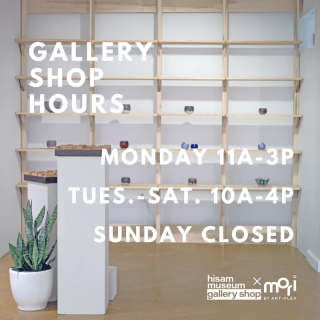 Shop Hours:
Monday 11:00 a.m. -- 3:00 p.m.
Tuesday -- Saturday 10:00 a.m. -- 4:00 p.m.
Closed on Sunday
HiSAM Gallery Shop x MORI by Art+Flea
250 South Hotel Street
No. 1 Capitol District Building, Ground Floor
Honolulu, Hawai'i, 96813
<!#43END>
Ongoing Events
---
Please send questions about this website to