Community website by MBC/Ernest Abrams. Call 808-739-9797 for advertising/sponsorship.
Ongoing Events
First Friday Hawaii
Event Calendar Item

ART music BEER at Chinatown Courtyard

Type:

Entertainment/Art/Exhibit


Date:

Friday - 4/5/2013


Time:

5:30pm - 10:00pm


Location:


Mendonca Building Courtyard
1126 Smith Street
#11 on the Gallery
Walk Guide
(Other Venues)
For More info:
JoDee Hunt, 262-5930


View Map


Cost:

Free

BECOME A VENDOR!
Get the details to become a vendor.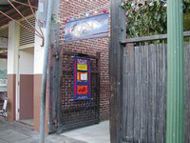 Privacy - We value our relationship with YOU!. Your Email address is not shared with anyone except First FridayHawaii.com. You will be added to the "once a month" Kaimuki, Hawaii Email newsletter to keep you current and informed. If you would like to be removed, just reply to the Email confirmation with "DISCONTINUE" in the subject line.
Learn more about the integrity of the owner of this website

<!#43START>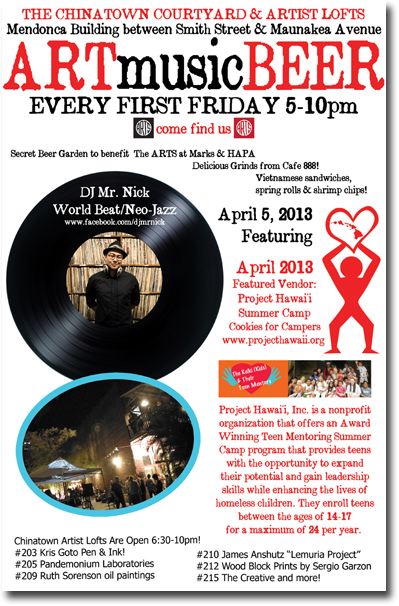 First Friday April 5, 2013 at the Chinatown Courtyard
(Mendonca Building, 1126 Smith Street) 5-10pm
The ARTS at Marks Garage and Shop Bop & Grind presents...
ARTmusicBEER
The Chinatown Courtyardwill be transformed into aSecret Beer GardenbenefitingThe ARTS at Marks. (www.artsatmarks.com).Shop Bop & Grindtakes over the downstairs walkway with music byDJ Mr. Nick that'll make you bop while you shop, delicious grindsbyCafé 888- 1123 Maunakea Street(Vietnamese sandwiches, spring rolls, & shrimp chips) and local goods (www.shopbopgrind.posterous.com).
DJ Mr. Nick brings you intimate world dance party inspired DJ sets between 6-9pm (www.facebook.com/DJMrNick).The Chinatown Artist Loft inhabitants will open their galleries to the public between 5-10pm.
So drink in the art with your eyes, drink in the music with your ears and drink in the libations through your mouth and experience First Friday like never before and stay a while.
April 5, 2012 FIRST FRIDAY VENDORS
FEATURED APRIL VENDOR
Project Hawai'i Summer Camp: Cookies for Campers
Project Hawai'i, Inc. is a nonprofit organization that offers an Award Winning Teen Mentoring Summer Camp program that provides teens with the opportunity to expand their potential and gain leadership skills while enhancing the lives of homeless children. They enroll teens between the ages of 14-17 for a maximum of 24 per year. www.projecthawaii.org
********
AltPercept - Bright playful jewelry and accessories. Embroidery thread, wire-wrapped earrings, feather ear cuffs and pendants/necklaces with beach glass and stones. Every piece is carefully handmade and unlike anything else anywhere else. Be your bright self and be different!
Avant PopA-POP is a Honolulu based "make" company.We are makers of things! Currently A-Pop is producing limited edition t-shirts, 1" buttons and prints.
www.avantpop-hi.com
Bertie Girls Creations takes Vintage Hawaii along with the flowers,plants and fruitsthat has made hawaii dear in our hearts and embosses them on to ceramic coasters, wall tiles, magnets and paperweights. Sealed in a glaze makes them great forevery day use, displayor forever preserving them. www.berdiegirlscreations.com
Carrie Say - Our business is mother and daughter run. We carry assorted gift accessories including unique jewelry from all parts of the world such as Australia, China and Thailand. We like to find rare items and create and construct handmade products such as crystal bracelets, bead earrings, handbags, and bonnets, so that our collection is full of uniquely different treasures.
Charisma Industries - Charisma Industries is a creative design firm specializing in entertainment and the arts. They offer a variety of products including handmade T-shirts, live artwork, novelty pins, magnets, stickers, plush creations, and various odds and ends.www.charismaindustries.com
CreativeCuzzin - My artwork consists of acrylic paintings and metal art with a Native American/Hawaiian flavor, (originals and prints are available on some of the paintings). These works are created on different mediums, such as metal, plastics (both of which are scrap pieces from my daytime job sites), and mostly stretched canvases and boards. I also have miscellaneous metal sculptures of steel, along with some Dream catchers are made of rebar and plastic coated metal wire.www.creativecuzzin.com
Isis Productions Hawaii-Bellydanceproductions, performance, instruction & costuming by Suzanne Hamdi Keyser. Vending original oil paintings, vintage clothing & jewelry as well as unique treasures from world travels.www.bellydancebysuzanne.com
Little Circles - I am an artist who creates both fine and wearable art made entirely out of paper. Each piece is of original design and rolled by hand. I seal all of my work by hand as well thus creating a water resistant, one-of-a-kind piece. Jewelry:http://littlecircleseverywhere.blogspot.comArt:http://erincuret.blogspot.com/p/art.html
Rabotilnichka Jewelry is a creative atelier designing hand crafted jewelry with a story to tell. Each piece incorporates a personal attitude, attention to detail and celebration of form and colour. Materials vary from smooth sea stones and shells to enamel and silver.www.joanabogdanova.com
Reverie by Alessandra- Specializing in elaborately decorated, handcrafted, unique, specialized gifts called libretti ('little book' in Italian), as well as jewelry that include semi-precious stones, crystal embellishments and hand blown glass beads, among other delightful elements. Reverie is a French noun which means, 'a state of being pleasantly lost in one"s thoughts; a daydream.' Everyday I nurture my dreams and feel encouraged to, one step at a time, follow, realize and become my dreams. I like to encourage others to do the same. www.reveriebyalessandra.etsy.com

Slick Rick Ink - Richard "Slick Rick" Martin (Owner). Local artist, making uniquely awesome art on canvas using acrylics and mixed media.
UPSTAIRS AT THE CHINATOWN ARTIST LOFTS
Loft #202: 6-10pm
Firebird Photography will be closed, but check him out at The Loading Zone this First Friday for his Universe of One exhibit! Also follow his blog and sign-up for email notifications on photography specials! Right now, check out his latest project - Universe of One: the book www.facebook.com/universeofone or www.universeofone.tumblr.com
Loft #203: 6-10pm
Pen and ink extraordinaire Kris Goto will be featuring her artwork as usual with some new smaller pieces for easy purchase!
email krisgoto.aloft@gmail.com
facebook www.facebook.com/artofgoto
Loft # 205 7:30-10pm
Pandemonium Laboratories re-opens its doors after renovations to unveil the new and improving Prop House and Fabrication Center. Learn tricks of the trade for film and television (sets/props/special effects/stunts), tool use, Q & A, and hands on fabrication skills. "New and Improving"
email PandemoniumLaboratories@gmail.com
facebook www.facebook.com/PandemoniumLaboratories
Loft #206
Truetone Studios will be quiet this First Friday, but check out what James McCarthy has going on online!
Loft #207:
DeRose Method Hawaii will be closed this First Friday, but stay tuned next month! The one and only representation of the DeRose Method in Hawaii and one of the three places in America where you can experience this exclusive lifestyle. The DeRose Method is a lifestyle proposal focusing on good quality of life, fulfilling human relationships, culture, good dietary habits and optimal health. Some of the tools used to achieve that are: breathing re-education, stress management, and body techniques to improve muscular tone and flexibility, as well as other techniques utilized to achieve emotional relaxation and mental concentration. All of these tools ultimately aim to increase consciousness and self-awareness. Offering private to semi-private classes. "Teaching individuals how to become better versions of themselves."
call (808) 779-9712
Loft #208:
Barrio Vintage's loft will be closed but check out there location at 1160 Nuuanu Avenue. Barrio Vintage is a vintage and retro boutique located in the historic Chinatown District of Honolulu. Barrio features an eye-catching assortment of clothing and accessories for both women and men. Each item is unique to the store and is sure to spark the interest of the vintage lover and the fashion-minded alike. Barrio is also proud to showcase the works of independent and progressive artists and designers.
web
call (808) 674-7156
email Barriovintage@gmail.com
Loft #209:
Check out Ruth Sorenson's landscape oil paintings. Lot's of new work and etchings for sale!
email skywalkerstudios@gmail.com
Loft #210: 7-9pm
James Anshutz presents the Lemuria Project, where children become the characters of their imagination, along with commercial and portrait work from James Anshutz
web www.jamesaphoto.comor www.lemuriaproject.comorww.facebook.com/LemuriaProject
Loft #212 7-10pm
FISHMARKET STUDIOS will be on display at The ARTS at Marks Garage this First Friday with PRINT BIGGER: Grow Your Own from 6-10pm! View his prints from last First Friday"s Steamrollers vs. Woodblocks Printmaking Massive.
email urnicer@gmail.com
Loft #215 6-9pm
The Creative
Come into The Creative space and see what they have in store this First Friday! Hosted by Youth Speaks Hawaiʻi.
email pacifictongues@gmail.com
facebook www.facebook.com/pacifictongueor www.facebook.com/youthspeakshawaii
<!#43END>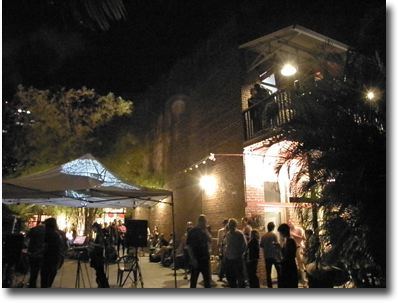 Ongoing Events
Featured Product/Service
Powered by MBC CalendarMaker

Events subject to change without notice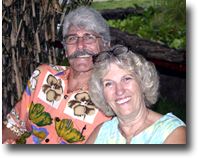 <!998Template_start>
<!998Template_end>
---
Please send questions about this website to