Community website by MBC/Ernest Abrams. Call 808-739-9797 for advertising/sponsorship.
Ongoing Events
First Friday Hawaii
Event Calendar Item

First Fridays at the Hawaii State Art Museum - Partners in Time

Type:

Exhibit / Entertainment


Date:

Friday - 4/5/2013


Time:

6:00pm - 9:00pm


Location:


250 South Hotel Street, 2nd Floor
Honolulu, HI 96813
Phone: (808) 586-0307 or
586-0900


View Map


Cost:

Free


First Friday at the Hawai'i State Art Museum
First Friday in April continues the Hawai'i State Art Museum's cultural journey with Partners in Time.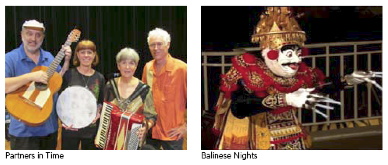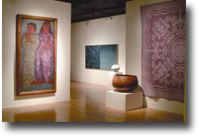 Partners in Time plays a mix of Near Eastern (Armenian, Turkish), Balkan (Macedonian, Greek), and Middle Eastern music, with some original tunes and jazz fusion thrown into the mix. The band incorporates Improvisation into many tunes, a practice common to both Balkan/Middle Eastern music and jazz.
Joining Partners in Time are two Master Musicians visiting from New York. Souren Baronian is an Armenian - American musician / composer with a mastery of several instruments, jazz and near / middle eastern music. Also born with Armenian roots, and from New York Haig Manoukian of New York, who plays the oud (a fretless 11-string Middle Eastern instrument, similar to a lute), has had an ongoing musical collaboration with Souren Baronian for close to 40 years.
Mark your calendar, April 5, 2013, 6 PM until 9 PM. First Friday at the Hawai'i State Art Museum with Partners in Time.
The galleries of HiSAM will be open during your visit.
Galleries are open from 6 to 8:45 p.m. on First Friday. As the museum's supply of chairs are limited, low folding chairs and mats are recommended at the second floor open courtyard, which overlooks the newly opened Sculpture Garden. Don't miss this special treat
DOWNLOAD LATEST NEWSLETTER TO LEARN MORE ABOUT NEW EXHIBITIONS


Hawaii State Foundation On Culture and The Arts APRIL 2013 Newsletter
There are features on Artists in the Schools (AITS) Partnership Grants for school year 2013-2014, the "First Friday" event featuring the Hawai'i Opera Theater on Friday, February 1st; the "Second Saturday" event entitled "We LOVE Art!" with the Hawaii Watercolor Society on Saturday, February 9th; and the "Art Lunch" lecture with Sergio Garzon entitled "Print BIG!" on Tuesday, February 26th.

New Exhibits
- Friday night in the back of the Diamond Head Gallery is BODY OF WORK: INTERPRETATIONSOF THE HUMAN FORM. This exhibition from the Art in Public Places collection, focuses on the human figure, primarily the nude, through portraiture, figure studies, and symbolic representations.
Sculpture garden - Photo by Doug Young
ABOUT THE HAWAII STATE MUSEUM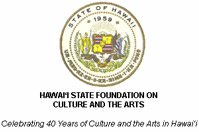 The Hawai'i State Art Museum is located in No. 1 Capitol Distric Building at 250 South Hotel Street. The building is situated in the historic Hawaii Capital Cultural District, across from 'Iolani Palace and the State Capitol. The museum is open Tuesday to Saturday from 10 a.m. to 4 p.m. Admission is free. For more information on the Hawai'i State Art Museum call (808) 586-0900 or visit
http://www.hawaii.gov/sfca
.
For more information, contact:
Phone: (808) 586-0307,Website:
www.hawaii.gov/sfca
Ongoing Events
---
Please send questions about this website to