Community website by MBC/Ernest Abrams. Call 808-739-9797 for advertising/sponsorship.
Ongoing Events
First Friday Hawaii
Event Calendar Item

Hawaii State Art Museum First Friday - Hawai'i Youth Symphony

Type:

Exhibit / Entertainment


Date:

Friday - 6/1/2012


Time:

5:00pm - 9:00pm


Location:


250 South Hotel Street, 2nd Floor
Honolulu, HI 96813
Phone: (808) 586-0307 or
586-0900


View Map


Cost:

Free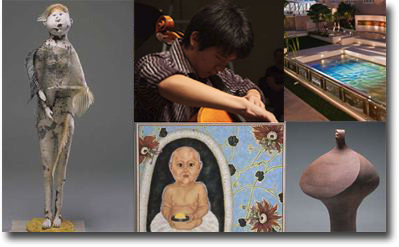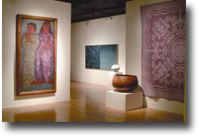 A Trio of Quartets
-
First Friday at the Hawai"i State Art Museum in June will be a special treat! Three groups from The Hawai'i Youth Symphony will be performing for our enjoyment. A string quartet will begin the evening at 6:00 PM. Following the strings at 7:00 PM, the Youth Symphony will provide a brass quartet. Closing down the night will be a string trio of alumni starting at 8:00 PM.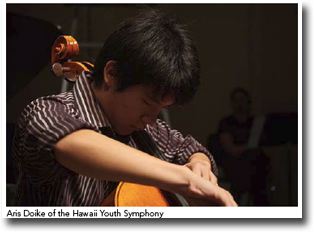 The groups will perform for 45 minutes each, from 6-8:45 pm, along the following schedule:
6:00-6:45 pm Aris Doike Quartet
Jeanae Kaneshiro (HYS '10), violin; Laurie Shimabukuro (HYS '99), violin; Ming Tanigawa-Lau (HYS '10), viola; Aris Doike (HYS '10), cello
7:00-7:45 pm Ahuawa Brass Quintet
David Kamida (HYS '02), trumpet; Owen Murakami (PMI '01), trumpet; KeAnuenue Hayashi (HYS '00), trombone; Jensen Lung, trombone; Ian Cablay (HYS '02), tuba
8:00-8:45 pm Makiki Serenaders
Helen Liu (PMI Clinician '06-'12), violin; David Hamano (HYS '95), viola; Randy Wong (HYS '99), double bass
July First Friday brings us another night of Jazz with artists that will both entertain and educate you. Bring yourself down and join us for a great night!
DOWNLOAD LATEST NEWSLETTER TO LEARN MORE ABOUT NEW EXHIBITIONS


Hawaii State Foundation On Culture and The Arts JUNE 2012 Newsletter
There are features on new SFCA Commissioners, "First Friday" featuring the Hawai'i Youth Symphony on Friday, June 1st; the "Second Saturday" event entitled "It Takes a Village - A CLAY Village! with the Hawai'i Potters' Guild" on Saturday, June 9th; and the "Art Lunch" lecture presented by Johanette Rowley on Tuesday, June 26th.

New Exhibits
- Friday night in the back of the Diamond Head Gallery is BODY OF WORK: INTERPRETATIONSOF THE HUMAN FORM. This exhibition from the Art in Public Places collection, focuses on the human figure, primarily the nude, through portraiture, figure studies, and symbolic representations.
Sculpture garden - Photo by Doug Young
ABOUT THE HAWAII STATE MUSEUM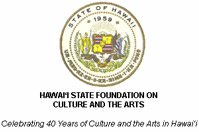 The Hawai'i State Art Museum is located in No. 1 Capitol Distric Building at 250 South Hotel Street. The building is situated in the historic Hawaii Capital Cultural District, across from 'Iolani Palace and the State Capitol. The museum is open Tuesday to Saturday from 10 a.m. to 4 p.m. Admission is free. For more information on the Hawai'i State Art Museum call (808) 586-0900 or visit
http://www.hawaii.gov/sfca
.
For more information, contact:
Phone: (808) 586-0307,Website:
www.hawaii.gov/sfca
Ongoing Events
---
Please send questions about this website to