Community website by MBC/Ernest Abrams. Call 808-739-9797 for advertising/sponsorship.
Ongoing Events
First Friday Hawaii
Event Calendar Item

Chinatown Courtyard - One Night Stand in The Chinatown Courtyard

Date:

Friday - 8/6/2010


Time:

5:30pm - 9:30pm


Location:


Mendonca Building Courtyard
1126 Smith Street
#11 on the Gallery
Walk Guide
(Other Venues)
For More info:
JoDee Hunt, 262-5930


View Map


Cost:

Free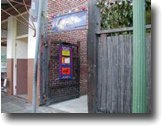 The Mendonca Building's unique Courtyard is open again for First Friday. A tour of newly renovated
Artist Studio Lofts
 added upstairs will be offered on request. Applications for tenancy of the last three units are still being considered by
HAPA.
 For further information, see their website: 
http://chinatownartistslofts.com
      New to the Courtyard, BAERBEL MILLER was born and raised in Europe, both Germany and Switzerland. She moved from the Swiss mountains to Hawaii in 1994 and has been living in Hawaii Kai since 1998. Being deeply inspired by the beauty and intensity of colors here on the islands, she took her hobbies of designing and crafting to a changed and serious focus. Besides glass painting, aquarelle, designing, quilting and other crafts, she has now specialized on her own line of purses, most of them felted, each and everyone unique and one of a kind! She teaches as an independent craft instructor at Ben Franklin and in her house.
     MARION SPEERS will return with her amazing needlework Fabric Art. Born in Nova Scotia, Marion has made Honolulu her home for the past 25 years. After graduating from Dalhousie University, she became a professional physical therapist and has devoted her entire working life to healing the injured by using her 'hands-on' manual therapy techniques. Pauhana, however, Marion transforms into her "Needlewoman" persona, using her hands to create elegant works of art by stitching, rather than painting, onto canvas and fabric
A prolific artist, Marion has produced over 200 individual creations since she began to seriously explore her intense interest in needlework. Her productions have been extremely well received, as she has been honored as a frequent prize-winner in local shows as well as being a regular exhibitor and faculty member at the annual international fiber-arts festival in La Bourboule, France. A recent one-woman show at the prestigious Louis Pohl gallery brought critical attention to her work As a much sought-after instructor, Marion conducts periodic workshops teaching advanced stitching methods and inspiring her students to be more creative. Although not yet well recognized in contemporary art contexts, stitching as a creative medium appears to be gaining in popularity recently, with both national and international shows attracting considerable attention. Encompassing a wide variety of techniques, styles and materials, the various needle arts are, nevertheless, linked by a common thread (pun!), i.e., the creation of artistic works by stitching, as opposed to painting, drawing, sculpting, etc. Just as a painter chooses oils or pastels, the needle artist chooses threads and fabrics to create form, color and textural elements and combines them to produce aesthetically interesting works. Map making is often done by needlework in China.
Marion's pieces represent a kind of "sampler" illustrating many of the historically important stitching methods, most of which were developed centuries ago and subsequently passed down through generations of artisans (just as Marion learned from her grandmother). A close examination of her work reveals examples of needlepoint, Japanese embroidery, "crazy-quilting", Kumihimo, stumpwork, silk ribbon work, beading embellishment, and many other illustrations of Marion's prodigious technical expertise.
In addition to her framed and hanging pieces, Marion's oeuvre includes several three- dimensional items. Her completely original "functional" works, such as her purses, boxes and Christmas stockings, have impressed viewers with their unique blend of form and function.
Also new to the One Night Stand is JANE EARLE (aka Jane Earle-Dabrowski) who descends from a long line of artists. Growing up surrounded by her great grandfather's oil paintings and her father's watercolors, it is no wonder that art comes naturally to her. Jane has been actively engaged in artistic pursuits all her life -- drama, music, jewelry making, ceramics, weaving, and photography.
Having traveled around the world at age fifteen, Jane developed a passion for adventure and foreign cultures and has since spent several years living in, exploring, and photographing Spain, Mexico, Central and South America. She holds an M.A. in Spanish literature and has taught for many years at her alma mater, Punahou School.
When not traveling in Spanish-speaking countries, Jane spends each summer camping, hiking, and taking pictures in the mountains of Europe and North America. Her weekends are devoted to photographing Hawaii's hidden beauty, close-up and personal. Jane's "Mother Earth Close Ups" framed photos and/or photo art cards have been sold at the Punahou Carnival Art Gallery, the Punahou Lu'au, Tavola Tavola restaurant, and other venues. She can be contacted at (808) 524-2509 or 428-9661.
MARTINE ACEVES FOSTER will return with her exquisite photos of flowers as people rarely pause to experience them. She will also have images of people and places encountered in her travels. Images which invite viewers to weave a narrative about where the people are, what has brought them there and where they are headed. Raised by her mother to look at the world through "finger frames," the camera became a natural extension of her way of viewing her surroundings as well as a method to record and communicate her perceptions. After pursuing photography mostly on her own, Aceves-Foster's work first debuted at the Artists of Hawaii 2007 exhibition at the Honolulu Academy of Arts. She has since exhibited at Nohea Island Arts, the Honolulu Club, Kalapawai Café and South Street Gallery among other venues.
      
ALESSANDRA JANN-JORDAN comes for the first time to the Courtyard to display her unique and lovely jewelry. She was born and raised in Paris, France. World travelled and educated, she received her Bachelors in Anthropology/Sociology and Italian from Middlebury College in Vermont, and obtained two Masters from Oxford University, in England; in Medieval Italian Literature and Social Work. Currently, she is a practicing Social Worker for Catholic Charities Hawaii and uses her jewelry and card making business as a therapeutic and creative release. The cards are made from layers of beautiful designed and hand crafted papers, originating from countries as Korea, France and Italy. The cards are one of a kind and irreproducible, as the vintage elements used to decorate them are unique, recycled and sometimes, antique. Both jewelry and cards can be custom made and tailored to the client's specifications for such events as weddings, birthdays and anniversaries. She loves the creative process, and takes pride in her customer's satisfaction and enjoyment of her products.
 
Kate Wagnerwill be providing her Box dinners from the Starpoint Café. She always has some interesting pieces of art inside to view while you eat. Some of the artwork is her own originals and her friends contribute some.
FRED GAYAGAS will return to the stage to provide his local mix of guitar specials. Join him on stage with your instruments or hula.
Enter into the Chinatown Courtyard on Smith Street through the stand of bamboo at the Blue Dragon Gate or from the Maunakea Street doors. This event is free and open to the public.
Ongoing Events
Featured Product/Service
Powered by MBC CalendarMaker

Events subject to change without notice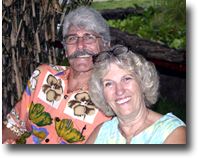 <!998Template_start>
<!998Template_end>
---
Please send questions about this website to