Community website by MBC/Ernest Abrams. Call 808-739-9797 for advertising/sponsorship.
Ongoing Events
First Friday Hawaii
Event Calendar Item

Chinatown Courtyard - One Night Stand in The Chinatown Courtyard

Date:

Friday - 7/2/2010


Time:

5:30pm - 9:30pm


Location:


Mendonca Building Courtyard
1126 Smith Street
#11 on the Gallery
Walk Guide
(Other Venues)
For More info:
JoDee Hunt, 262-5930


View Map


Cost:

Free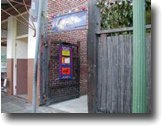 The Mendonca Building's unique Courtyard is open again for First Friday. A tour of the 10 newly renovated Artist Studio Lofts that have been added upstairs will be offered on request.  Applications for tenancy are still being considered by HAPA. For further information, see their website: http://chinatownartistslofts.com
        SANDY SAWIN is new to the Courtyard although she had the good fortune to be born in Hawaii.   Her creativity and interest in art blossomed in her drawings and paintings even as a young child.  One of her favorite things was spending hours at the Art Academy dreaming of being an artist one day.  Determined and self taught, she is now living that dream.  Her vibrant use of color transforms canvas and glassware into unique works of art, hand painted with aloha.
        OSVALDO FLORES comes to the Courtyard from Buenos Aires.  He was exposed to many expressions of art at an early age.  Prospering in the field of cinema and video editing, he never lost his passion for photography.  Now, semi-retired, he is free to pursue this artistic expression.  His trained eye and creative flair transform even everyday subjects into wondrous works of art with an almost mystical quality.  His fulfillment comes not just from the finished work but also from the joy of its creation.
WILBERT "BERT" WONG JR. returns to the Courtyard with his unique Monstera leaves.  From Honolulu Community College through the Iron Workers Union, he became inspired by other metal artists on HGTV, SPIKE and National Geographic.   Bert, intrigued with the Monstera leaves that grew up in his mother's garden, decided to pursue his love for the arts. The natural holes in the leaves illustrates a unique quality, while the way they grow so closely together, demonstrates the bond of Hawaii's people to their O`hana.  The pieces that you see created are all designed from individual leaves traced onto aluminum; hand cut, filed, welded, and painted with copper.  Finally, the leaves are treated with special paints and acids for the patina effect.  They may be used as art for indoor wall hangings, sconces, and outdoor dОcor; to enhance a front gate or the outside of a home..  Custom designs as well as mailbox stands are also available upon request.
Bert Wong will be holding a $5.00 raffle to win a two Monstera sculpture piece (valued at $300) at the One Night Stand in the Chinatown Courtyard on Smith Street. Winner does not have to be present to win.
Ê
      JULES SCHAPER will be returning to the courtyard with her musical husband.  She will be showing her unique and very colorful batik-like paintings on rice paper, mostly with a Hawaiian theme.  Additional work of hers can be seen on <http://Printscapes.com>Printscapes.com.  
        KENJI CROMAN was born in Hawaii and uprooted at a young age. He reflects upon his life visually through images from his photographs. He has had the opportunity of traveling throughout the world -overflowing with deep meditation. With travel, he spiritually envelops his senses to encapsulate the landscapes, cultures, tastes, smells, and people. Two years ago in South East Asia, he was able to focus on photography full-time and concentrate on his own unique style as a photographer and artist. He was invariably moved by the people and energy of the land visited. Currently back in Hawaii, he continues to be inspired by the people, ocean and landscape and takes as many photos as possible.  www.gokenji.com
        JOHN JOHNSON is a freedive photographer whose international award-winning works have appeared in the Smithsonian Institute and the Natural History Museum of London. He has been featured on KHNL and KGMB and his images have been published in a variety of local publications, including Hawaii Skin Diver, Star Bulletin, and the Honolulu Advertiser.  See his website at <http://www.OneBreathPhotography.com/>www.OneBreathPhotography.com and join him in the amazing world under the waterline.  Or just come to Chinatown to see a sample of his amazing images—all captured on a single breath of air underwater."
         Kate Wagner will be providing her Box dinners from the Starpoint CafО.  She always has some interesting pieces of art inside to view while you eat.   Some of the artwork is her own originals and her friends contribute some. 
     Otis Schaper, husband, father, surfer, and singer/songwriter will be taking an evening break from managing surfboard production at The Factory in Wahiawa. Otis recorded a classic rock flavored CD titled "Meet The Strangers" with his band of 12 years, The Strangers, in 2008. He is currently finishing his debut solo record and writing songs for a children's record inspired by his daughter, Kawehi.
        Enter into the Chinatown Courtyard on Smith Street through the stand of bamboo at the Blue Dragon Gate or from the Maunakea Street doors.  This event is free and open to the public.
Ongoing Events
Featured Product/Service
Powered by MBC CalendarMaker

Events subject to change without notice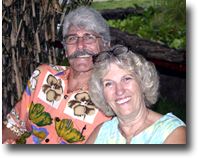 <!998Template_start>
<!998Template_end>
---
Please send questions about this website to