Community website by MBC/Ernest Abrams. Call 808-739-9797 for advertising/sponsorship.
Ongoing Events
First Friday Hawaii
Event Calendar Item

The Plaza Club - TIME by Peter Shaindlin

Type:

Exhibit


Date:

Friday - 9/5/2008


Time:

5pm - 9pm


Location:


900 Fort Street, Suite 2000
Honolulu, Hawaii 96813
Phone: 808-521-8905

Contact:
Renee Greenwood


View Map


Cost:

Free
The Plaza Club Presents:

This photographic exhibition by Peter Shaindlin explores the relationship between time and the process of creativity in two groups of images. In the first grouping, ample time was available to conceive and execute each image. In the second set the images were taken without any advance conception or staging and with only the tacit approval of the subject. The average time to create an image from a technical perspective is ironically only about 1/250th of a second in both cases, suggesting that time's far more significant impact--and extraordinary value--to the artist is in terms of conception versus execution.
Learn more about the plaza club
Interview with Peter Shaindlin from Renee of The Plaza Club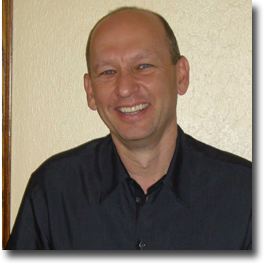 Peter Shaindlin, Chief Operating Officer of the Halekulani Corporation, has been a member of the Plaza Club since 2003. He is well known in the business community. However, did you know that Peter is well known in the local art community? Well, he is! Peter Shaindlin recently held an exhibit of his artistic photographs, entitled "Body and Soul" at the Honolulu Design Center in their Stage Restaurant. The opening, which was attended by Membership Director, Star Miranda, Director of First Impressions, Renee Greenwood and a number of other Plaza Club members, was quite the stir in the Honolulu art community. Renee was able to sit down with Peter and have an informative one-on-one interview in the hopes of revealing to the other members of the club a different view of a fellow member.
Renee: Mr. Shaindlin, you are recognized around town as the CEO of the Halekalani Corporation, which in itself is not an easy position and has its' daily challenges. I'd like to know is it difficult for you to balance your business responsibilities along with your obvious passion for photography?
Peter Shaindlin: "Renee, thanks for this opportunity. You use the key word, "balance" and that's the whole point. I've found that a CEO's position is so time consuming and stressful; it requires an attempt to find something that will balance and level off the intense business concentration and stress that comes with my full time job. What I look for, coming from an artistic background originally in my family, years ago in New York, is something that has nothing to do with Hotels, but is creative, and makes me feel that I've had personal time. Now, 1-5 hundreth of a second to make a print, it could take a few hours of editing, but all in all, it allows me just enough time in my limited personal time to be able to do so. It has been a great outlet for me personally."
Renee: How long have you been a photographer?
Peter Shaindlin: "This will date me. I turned 50 recently and this goes back to my college days in New York City where I studied fine arts and it was one of the disciplines that I learned along with some others. I was very into it then and dropped it almost completely just because I was doing other things and going into business, my hotel career. During the last 10 years or so I got back into it because as I reached the higher executive levels the stress, I referred to in the previous question became more pronounced and I looked for something creative to really draw me back for more balance."
Renee: I don't know if you were skirting the issue, but you still did not give me the original date or how old you were when you started photography as an art form.
Peter Shaindlin: "Well, I'm going to go back to about 1975 which is the year that I went to college in NYC. My father was a film composer but he also directed documentaries and other types of films and so he had camera knowledge and a visual experience. He use to walk around with a wonderful old film Konica camera which I asked him to teach me on. I learned the basic tricks of that camera early on and with the knowledge he sort of passed down, I picked it up originally before college classes."
Renee: OK! that sort of answers my next question. Are you a self-taught photographer or did you have a mentor that showed you the ropes? You basically answered the question with your reference to your father. Would you say that he was your mentor and the fact that you asked for the equipment and then aggressively attacked it yourself enables you to be considered self-taught?
Peter Shaindlin: "I think he was my first influence and then for a period of time I was self-taught. I studied and did all the usual classes and things like that, the seminars and the courses here and there and in college. I think that the mentor; and it's amazing that you would mention that, because the mentor becomes much more important than a course. A course gives you information but a mentor gives you wisdom and I think that wisdom is knowledge and or information that has matured, that's ripened. The wisdom is something that is passed down as my father did for me in the beginning. My most important mentor was a very famous photographer named Jacque Sturgis. He is very famous with figure studies. His work is in the greatest museums in the world and I had a wonderful opportunity to meet him in 2004. Before I met him and I saw his books and his work in museums, his work had the most impact on me. After which I had a really neat opportunity to study with him in Mexico several years ago and that's remained the biggest photographic influence for me."
Renee: When you are actually preparing your art, how do you decide on locations and subjects?
Peter Shaindlin: "First what is most important is, Who? Becaise I only shoot people and one of the things I learned from Sturgis is that you need to know your subject. If you simply take a picture of someone who is hired to walk in the room, you don't know anything about them so all you're doing is capturing their look. You are not capturing their soul because you don't know the first thing about them. So, how do you dig in? I try to get to know people for a while, so quite often, I photograph people who are personal friends or family members. I can go deeper with that. The second thing is, "Where?" I want to minimize what's behind the subject because the subject is, to quote Sturgis, "the subject is all". It is all about the person, so having something pretty in the background, like a palm tree or whatever the case may be, unless it fits the geometry of the picture, it is distracting. We tend to refer to that background, we use the word "ground" and we mean the busyness of everything behind the picture. So, if you take a picture of a model in front of something like a floral fabric hanging on a wall, it's too complicated, it's too much distraction, so, less is more, as the saying goes. I just simply look for something inside or outside that has almost nothing behind it as its' "ground". I try to work with natural light versus artificial light as much as possible so sunlight is king."
Renee: Do you ever find yourself in a photo funk and if so, how do you get out of it?
Peter Shaindlin: "There was a teacher who once told me that, you know sometimes when you get up artistically and you say to yourself, "what am I doing?" You lose all your confidence, you're not feeling good, you're feeling your pictures are no good, "what's the point of all this?" He said to me, "the day you get up and you don't ask yourself those questions is when you have to stop." He says you have to have a little bit of that fear to do it. The answer is, yes! Sometimes I lose my confidence and I know when I'm not "getting it". What Sturgis teaches is to walk away. Put the camera down if you're taking pictures of somebody and you're not "getting it". "Why are you taking another?" Just forget it and walk away. It's the energy in the air that day. It's not meant to happen!"
Renee: I had an opportunity to view your work in your recent showing at the Honolulu Design Center entitled "Body and Soul". I was quite impressed with the exhibit and would like to know if you are planning to have more showings in Hawaii.
Peter Shaindlin: "I would very much like to exhibit more in Hawaii and because it's a passion of mine and I'm not doing it for money, what I would like to do is use the opportunities to open doors for future photographers, for students and for younger photographers. If we could get more art photography shown at a high level around the city, the more international the photography scene becomes here, it will open the doors for students and future photographers from Hawaii to show their work on a global level. I think I would like to be a little bit of a barnstormer and knock doors down for the next generation of photographers. That's what I would like to contribute."
Renee: What is the one lasting impression you want to leave in your photos?
Peter Shaindlin: "I ideally love for every picture of a person that I take to be an unadulterated window into their heart and their soul and their joy and their sorrow, which is the experience of every human. When someone sees that in the image and they see that is a deep beauty that surrounds it all, that they will realize, the viewer will realize that life is ok and that's what life is all about and everything is going to be just fine"
Renee: How do you believe, your photos impact the world? Of course, you want your art to effect a change in people.
Peter Shaindlin: "The world is incredibly plastic, cosmetic and insecure today. People are that way, people are vain, people are selfish, untruthful in expressing themselves to the world that they live in and when you take a simple photograph of someone with no make-up, no hair styling, no jewelry, no adornments, no vanity, "they can run but they can't hide." That is when you can only really hope to understand who you're looking at and that's one of the key purposes in the approach towards my photographs. No one in any of my photographs is posed or asked to stand in a certain position or place. I simply let them move around. The only rule I have is, I'll say, "stop" and I'll take the picture and then say "go", they can move again. I never ask them to pose or stand in a set-up situation, it's not sincere, it's not real."
Renee: What other passion do you have that others might not realize if you did not tell them?
Peter Shaindlin: "laughter............Renee you're going to know me so well! I was originally, again coming out of a musical family, I originally went to music school in college for 2 years before Business. So that's where my arts were. I was a classical and jazz trumpet player and arranger and I studied arranging. So, to me it's all the same. I still write a lot of poetry. I've always written a lot of poetry and I have 2 or 3 books in the closet in shoeboxes that I wouldn't waste anyone's time with. Maybe someday, and I'm a huge reader. I like to read anything that's contemporary literature, as well as, going straight back through the whole western literary canon. From Shakespeare to anybody, you name it. I love to talk books. That's where the great thinkers hide out and that's where I get a lot of my ideas. Those are some of the things but you my key passion is my hotel work during the day and trying to create a guest experience that is new and innovative and emotionally moving for the traveler."
Renee: Would you be willing to showcase your work here at the Plaza Club?
Peter Shaindlin: "laughter..........You made my day! Now I'm going to go home early today. I would be delighted to. I actually have some work and some portraits, particularly that include families and children, that I would love to get up someplace and do a showcase in a smaller scale and I would be honored if there was an opportunity at the Plaza Club. Absolutely!"
Renee: This completes my insightful interview with Mr. Peter Shaindlin, CEO of the Halekalani Corporation and local photographic artist. The Plaza Club is in the process of scheduling a showing of Mr. Shaindlin's exhibit and will make an announcement in the near future. The Plaza Club staff is honored to have such distinguished and talented members.
Learn more about The Plaza Club


The Plaza Club808-521-8905
Impeccable personalized service and Aloha Spirit that inspire pride in belonging that is invaluable in today's fast- paced world. Open to the public for special engagement this First Friday!
Ongoing Events
---
Please send questions about this website to