Community website by MBC/Ernest Abrams. Call 808-739-9797 for advertising/sponsorship.
Ongoing Events
First Friday Hawaii
Event Calendar Item

Chinatown Courtyard - One Night Stand in The Chinatown Courtyard

Type:

Exhibit


Date:

Friday - 5/2/2008


Time:

5pm - 9pm


Location:


Mendonca Building Courtyard
1126 Smith Street
#11 on the Gallery
Walk Guide
(Other Venues)
For More info:
JoDee Hunt, 262-5930



Cost:

Free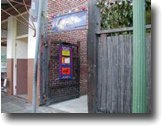 Minako Ishii
, who was in the Chinatown Courtyard last year with her Waikiki students and Girl's Day/Boy's Day book returns this year with her elementary school photography class from Maili Land Transitional Housing.
Photographer,
Minako Ishii
and author,
Jeffrey Kent
, recently released their new flip book May Day/Lei Day, a follow-up to Ishii's 2007 best-selling children's book, Girl's Day/Boy's Day.

Minako's beautiful photographs are used to tell the story of May Day as Lei Day in Hawaii. The unique binding produces two books in one, with two front covers. One half of the book is devoted to the origins and customs of May Day in both England and Hawaii, while the other half flips to explain the meaning of lei, as well as teaches children the Kui (stringing) method of lei making. May Day/Lei Day is available at bookstores statewide and the publisher's website at
www.besspress.com
.
In collaboration with this book, both Ishii and Kent will celebrate the fundraising photo exhibition of their photography program,
Kids' Pics
. The young photography students (ages 5-12) include Angel and six talented children from the Ma'ili Land transitional housing complex in Wai'anae. Along with Ishii, they have taken more than 50 pictures of flowers and lei that they will be exhibiting. They have also created greeting cards in honor of Lei Day. All proceeds from the sale of the photos and greeting cards will be donated to the Lei Fund.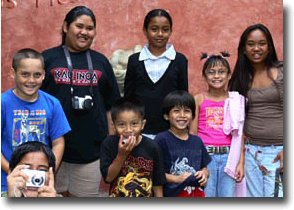 The Lei Fund is a scholarship endowment that is being established by Ishii, Kent, and their students through the Hawai'i Community Foundation for kids that live in transitional housing. From these small seeds the fund hopes to provide the underprivileged children of Hawai'i with an opportunity to pursue a higher education.
For more information on the Lei Fund, attending the photo exhibition, and purchasing greeting cards for Lei Day please visit
www.leifund.org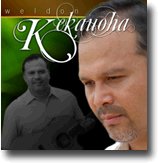 Weldon Kekauoha and his group wll be playing in the Chinatown Courtyard on Smith Street from 8 to 9pm.
Guitarist
Ken Makuakane
will be providing early evening music at 6:30pm and in keeping with the Lei Day theme, Halau O Hokulani will be performing at 7:30pm. The musical evening will be rounded out with the inimitable Mihana Souza at 9pm until closing.
Starpoint Café
will be open for dinners and incredible original desserts.
Enter into the Chinatown Courtyard either on Smith Street through the Blue Dragon Gate or through the glass doors on Maunakea Street. This event is free and open to the public.
Ongoing Events
---
Please send questions about this website to